For many of us photographers, whether hobbyists or professionals, there are times when additional resources are needed to continue or progress our work. Photography projects can be very time intensive and often require a lot of financial resources to see them to the end. I am a big believer in hard work, but without financial support our hard work can often go nowhere. One avenue of finding those financial resources is through photography grants or scholarships. I have complied a short list of ongoing photography grants and scholarships for those amateurs, students or working professionals. Again, this is a short list and there are many others out there if you search for them. Those listed below cover most all genera of photography, but most emphasis editorial, photojournalism and documentary.

Focus for Humanity (FFH):
FFH offers a Fellowship of up to US$5,000 for a non full-time photographer keen to focus on photography as a career and probably within the humanitarian or cultural field, but who needs that final push or help to overcome that last barrier that is stopping them turning full-time. The fellowship is awarded by means of a competitive portfolio review and an assessment of an online application form.

Getty Images:
Getty Images offers two types of grant. The first, Grants for Editorial Photography, is available to both professionals and students. Since 2005, they have awarded five Grants for Editorial Photography annually to professional photojournalists. Each grant provides $20,000, plus editorial, logistical and promotional support. They also award four student grants of $5,000 per year to photojournalism students at accredited schools. The second, Grants for Good, consists of two grants of $15,000 annually, to cover photographer, filmmaker and agency costs as they create compelling new imagery for the nonprofit of their choice.
John Gutman Photography Fellowship: Open only for U.S. Citizens
For over sixty years, John Gutmann made an imprint as an artist and educator on the development of photography as an art form. Through his philanthropic generosity, annual awards of up to $5,000 are made to emerging photographers showing professional accomplishment, serious artistic commitment, and need in the field of photography. Candidates for Gutmann Fellowships are nominated by an appointed jury.The annual award of $5,000 will be given to one or a number of emerging photographers, showing professional accomplishments, serious artistic commitment and need in the field of creative photography: Students are not eligible. Nominated photographer must be a U.S. citizen: The fellowship is limited to photographers, however the definition as to what constitutes photography will be at the discretion of the jurors. The award funds are to be used as the recipient(s) deem appropriate.

The Photocrati Fund:
The Photocrati Fund offers $5000 grants to emerging photographers to undertake important humanitarian and environmental photography projects. Their goal is to identify outstanding, up-and-coming photographers and give them the resources necessary to pursue projects that will have a tangible and positive effect on the world.
Blue Earth Alliance:
Blue Earth sponsors photographic projects whose goal is to educate the public about endangered cultures, threatened environments, or current topics of social concern. They are primarily interested in work that is educational and informational in nature, and will consider proposals of any geographic scope, involving the photographic medium (they do not sponsor motion picture projects). Their standard contract sponsors the project for two years.

Lucie Foundation:
The Lucie Foundation supports professionals and emerging talent who progress the art form of still photography through original subject matter, content, or processes. Our support of photography is broad, from photojournalism to fashion photography, digital to medium format, including every other category and subcategory. Their concern isn't with genre, but rather to support innovative work and to aid in artist visibility through exhibition of new work in a metropolitan gallery setting, as well as publication of the work in book format for increased exposure.

Humble Arts Foundation:
Humble Arts Foundation established the New Photography Grant in 2007 to help support fine art photography projects in the U.S. and abroad. Given twice annually (fall and spring), the grant is a $1,000 cash award that recognizes the strongest new proposal in contemporary art photography as submitted to Humble Arts Foundation.

Aaron Siskind Foundation:
The Aaron Siskind Foundation's Individual Photographer's Fellowship (IPF) grant program encourages and celebrates artistic achievement in contemporary photography by supporting the creative endeavors of artists working in still photography and photography-based media.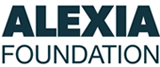 Alexia Foundation:
The professional Alexia Grant was not established with the single purpose of rewarding the best photographers — this is not a portfolio competition. The grant will be awarded to a photojournalist who can further cultural understanding and world peace by conceiving and writing a concise, focused, and meaningful story proposal, and who can demonstrate the ability to visually execute that story with compelling images. There is no mathematical formula for determining grantees, but the proposal and photography must both be considered of the highest quality. The Foundation also provides cash grants to enable student photographers to have the financial ability to produce a picture story that furthers the Foundation's goals of promoting world peace and cultural understanding.

Ian Parry Scholarship:
The Ian Parry Scholarship is designed to award young documentary photographers with a bursary that will enable them to undertake a chosen project and raise their profile in the international photographic community. It is for photographers 24 years old or younger, and is worth £3,000.