Patricia Anne Murtha (Tish Murtha), was a British social documentary photographer who was best known for documenting the life of marginalized communities in the North East of England.
We featured Tish's work a while ago here on Light Stalking where you can read more about Tish's life and her works.
Tish sadly passed away on the 13th of March, 2013 after suffering a brain aneurysm and her legend lives on thanks to her daughter Ella Murtha who wants to make sure that Tish's photographs are not forgotten.
Ella and Bluecoat Press have now launched a Kickstarter campaign to fund a new book of her mother's Elswick Kids series.
Here is what Ella has to say:
"My mam believed that photography could change lives for the better, but sadly died of a brain aneurysm in 2013 before her dream of a book could be realised."
In 2017 I ran a Kickstarter campaign in collaboration with Bluecoat Press to publish Tish's acclaimed photographic essay Youth Unemployment. The book was an amazing success, selling out as limited edition hardback within three months.
Following the success of the book, the renowned Photographers Gallery in London have been holding a major retrospective of Tish's work until October 14th, and she is now widely recognised as one of the most important British documentary photographers of her time."
The new Kickstarter Campaign is looking for funding to publish a new book of Tish's work focussed on the children of Elswick, Newcastle upon Tyne, in the late 1970s – entitled Elswick Kids. The campaign will be open until October 30th
Here are some images from Tish's series Elswick Kids: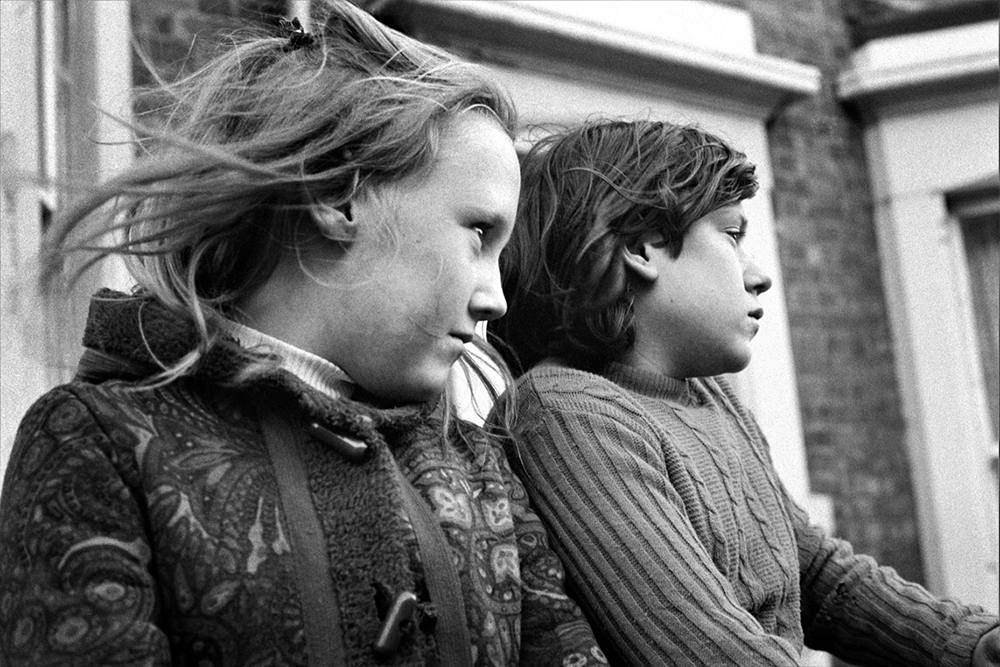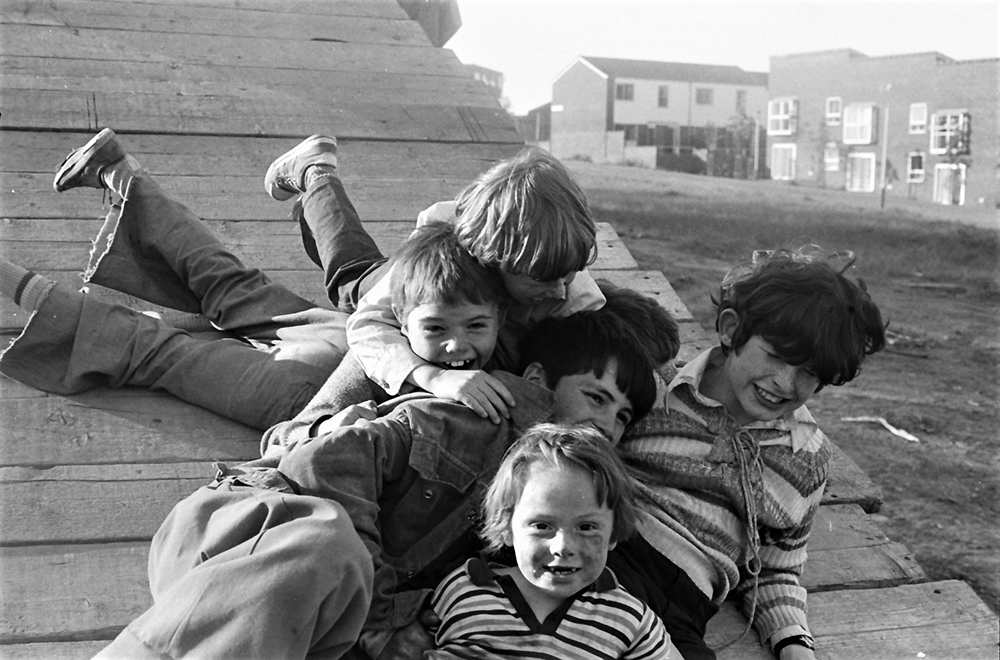 Documenting Juxtaposition
Tish Murtha Elswick Kids documents the children living in a working-class area of Newcastle upon Tyne, England, in the late 1970s. Her images capture the joy and freedom of childhood, against the backdrop of the industrial decline experienced in the North East of England in this time period.
The joy versus the poverty of the surrounds, including burnt out cars as play equipment and debris filled streets as their playground is both anchored in the time period of 1970s England, but also feels very relevant – children will always find joy and a place for play.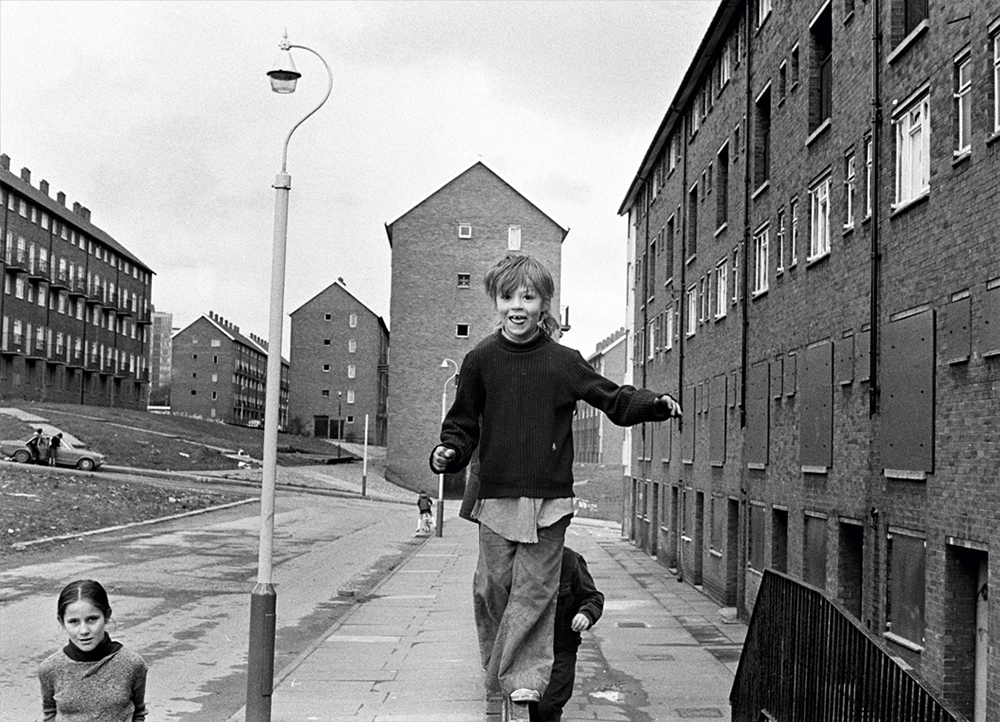 The Importance Of Tish Murtha's Work
Recognized for her importance as a social documentary photographer, the tenacity and resourcefulness of the children in these images shine through. These images challenge us to think about those who are impacted by social change, unemployment, and poverty but they are a constant reminder or the hope, joy, and humanity that children embody.
[thrive_text_block color="note" headline=""] The Kickstarter Campaign to publish Elswick Kids will be open until October 30th. You can also follow the progress by following Tish Murtha on Twitter, Facebook, and Instagram. [/thrive_text_block]