When it comes to Photography related YouTube channels, we've all probably heard of the big names; Kai Wong (formerly) of Digital Rev, Ted Forbes of The Art of Photography, Jared Polin of Fro Knows Photo, and so on. These guys run very large YouTube channels that generate hundreds of thousands, if not millions of views monthly.
Some of the best photography related YouTube channels, however, are small channels with fewer than 20k subscribers – some fewer than 10k. Here is a list of 5 of them that I enjoy very much, and believe are amongst the best.
It is also very likely that you've never heard of them.
1. Azriel Knight.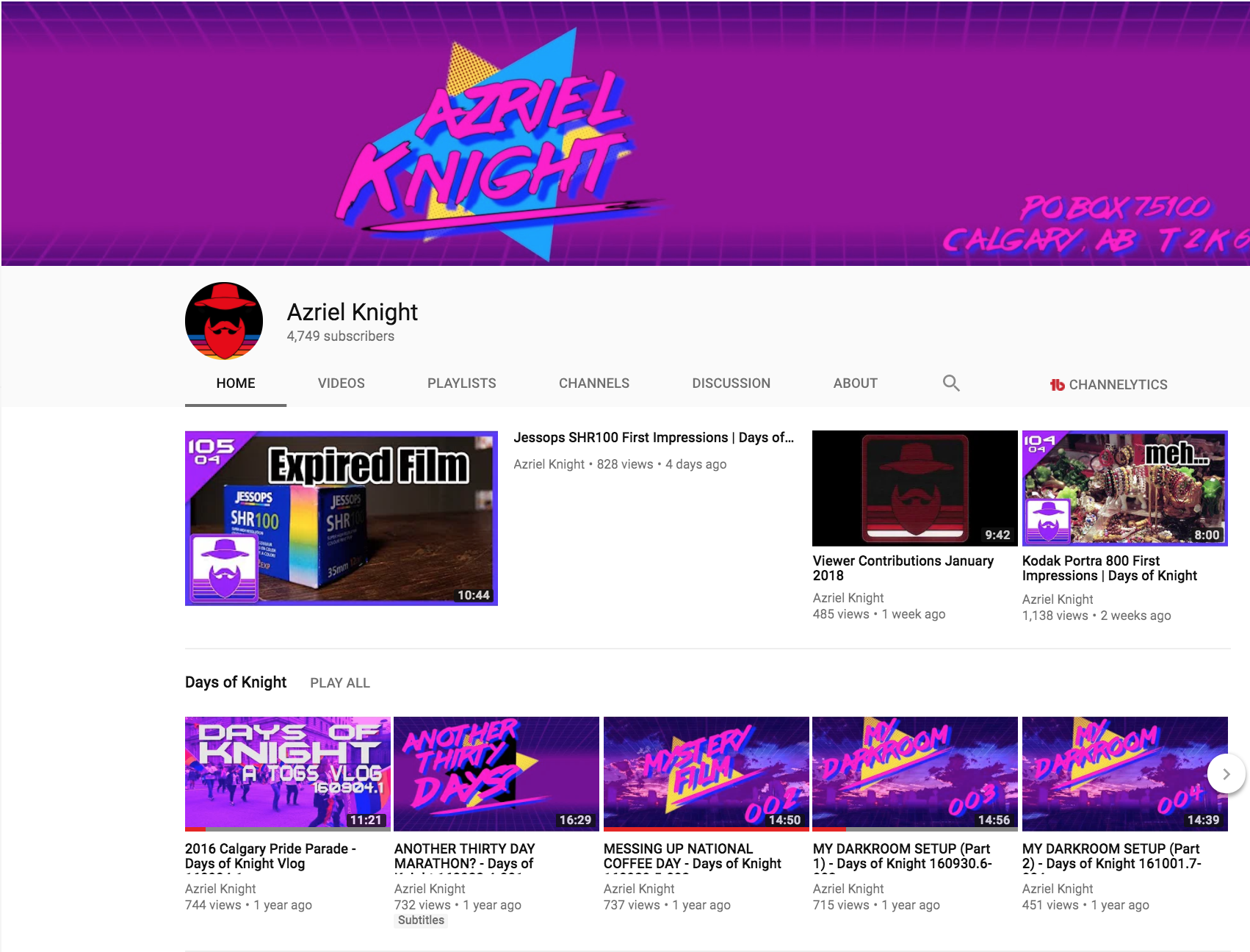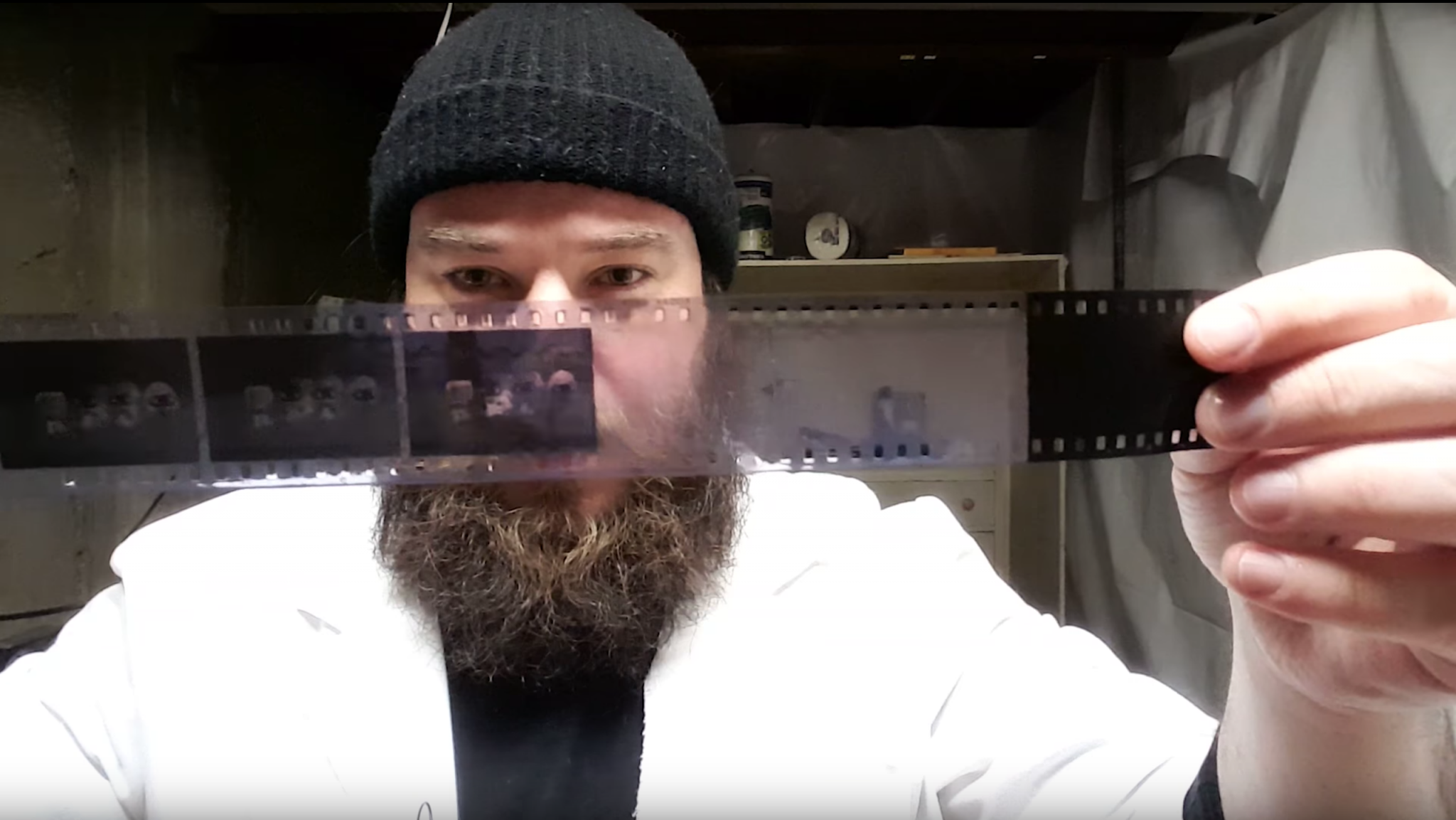 At the time of writing this article, Azriel Knight's YouTube Channel has just under 5K subscribers. That is seriously underrated in my opinion.
Being an enthusiast of analog photography myself, Azriel Knight's work is something I enjoy very much. He is not in the 'just discovering film' camp – oh no. Knight is from the old school with thorough knowledge of not only analog cameras, but also the chemical processing after the fact.
Mr. Knight has a dark room, of which I am very jealous, where he develops his own film – so he has control of his photography from beginning to end. That's another thing, he's actually a great photographer too.
These are all different skills – understanding a camera, taking a good photo, processing the photo after the fact. Azriel Knight is great at all three.
I especially enjoy his "30 Days of Knight" series where for 30 days, he goes out and uses a different camera. He shoots with it, develops the film and shows you the photos, all within each episode.
2. Denae and Andrew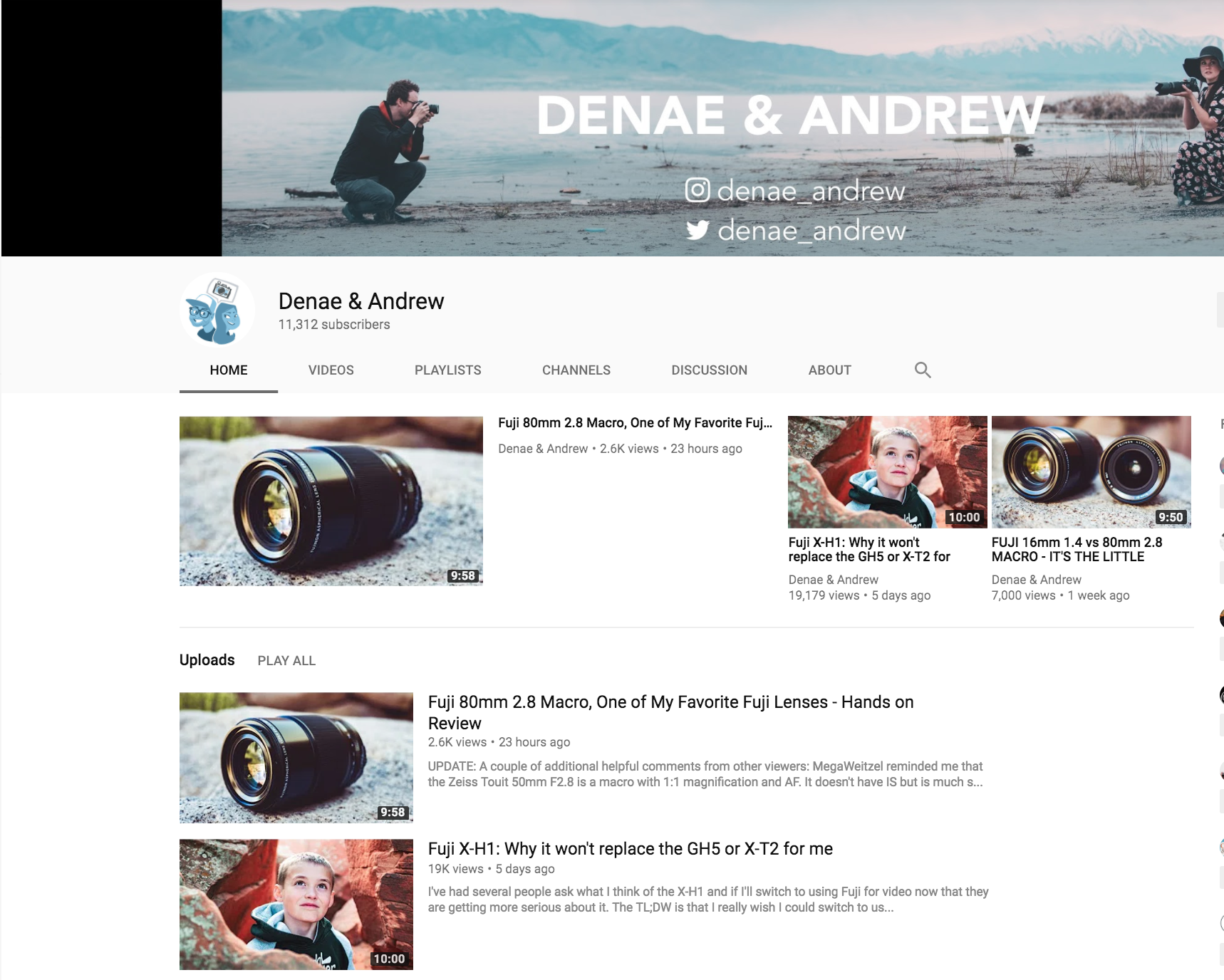 This channel is run by Andrew and Denae, a husband and wife photography team.
This is easily one of my favourite photography YouTube channels for many reasons. I love watching the dynamics between the two of them especially during one of their 'Photo Duel' episodes.
The Photo Duel is basically what it sounds like – a competition between two photographers usually using two different tools such as cameras, lenses, etc., and then judging their photos at the end. It does get competitive, naturally, but it's always fun to watch.
The channel is basically a vlog style channel that journals their photography journey and has a really relaxed and enjoyable vibe. They often feature their children and pets too, so it is a very family friendly channel. At times a friend or guest photographer would also be featured.
Denae and Andrew mainly shoot digital cameras, but they have also shot film several times in some episodes. Their graphics design background also shines through in the beautiful aesthetics of the video thumbnails and use of light in their videos. The channel has just over 11 thousand subscribers at the time of writing this article.
3. Analog Things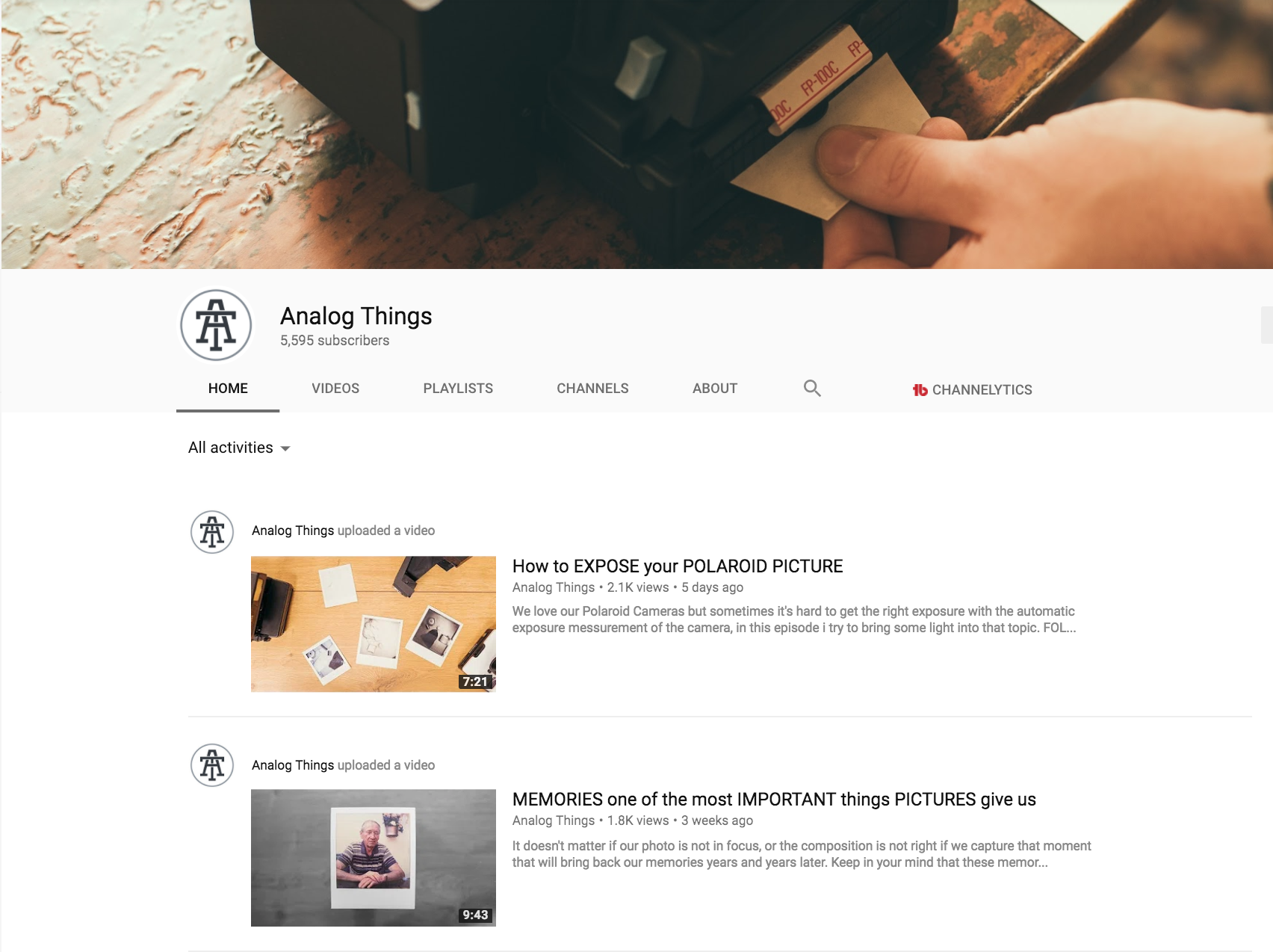 This channel is run by Marco and as the name suggests, it's based on Analog Photography. The main emphases of this channel are Large Format and Instant Photography.
This is probably the newest channel of all the ones listed in this article, but already it has surpassed 5 thousand subscribers. This is not surprising at all. Marco's knowledge of these niches of analog photography really shows.
He also seems like a very nice fellow, which makes his videos a pleasure to watch. I personally have learnt quite a lot from his videos – especially when it comes to instant photography. He shares some very useful tips and tricks that I would not have known about previously.
When he does tutorials, they are clear and concise. Film is expensive, and some are now really hard to come by, so I appreciate Marco's demonstrations very much.
4. Decaffeinated Photography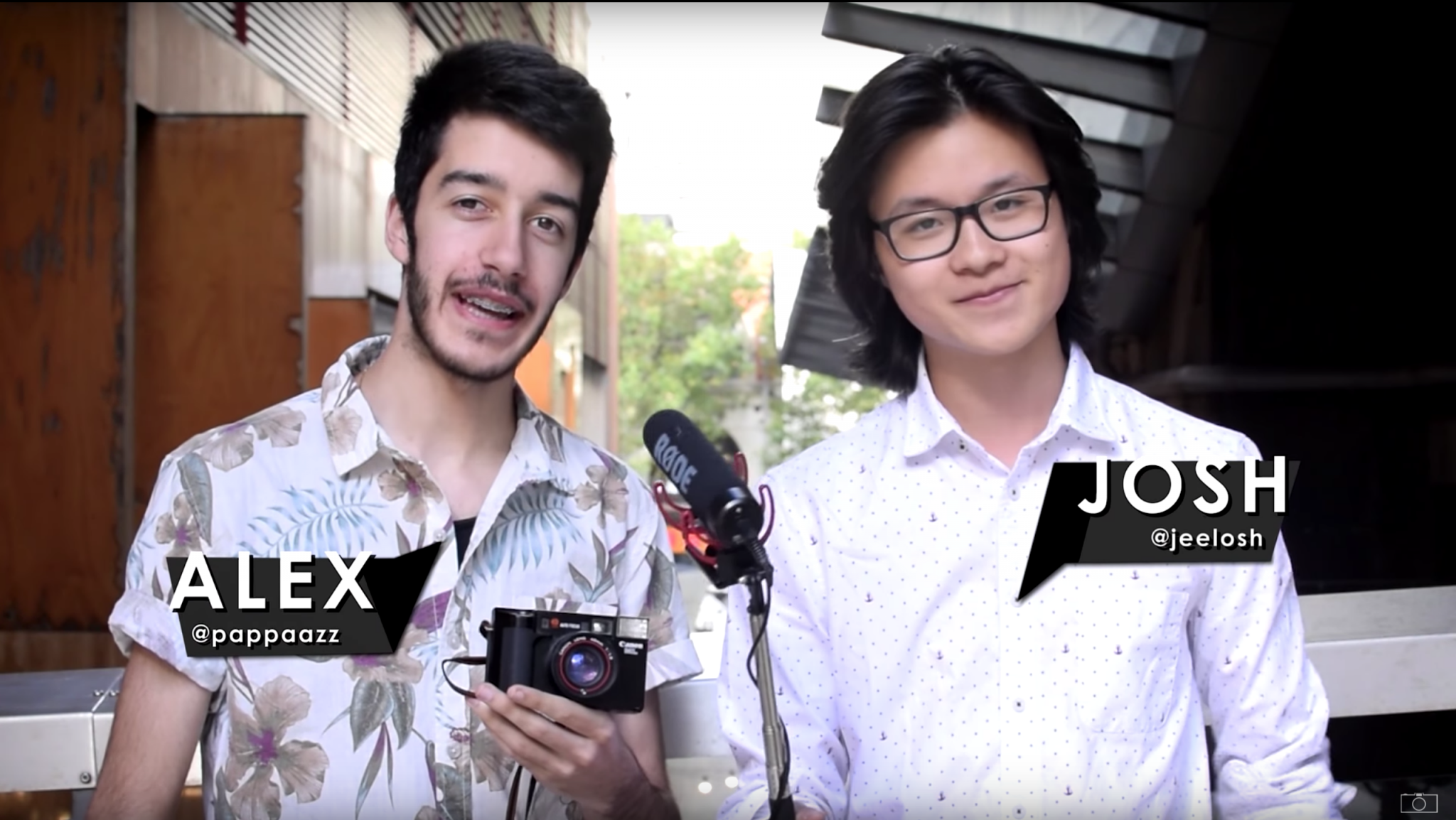 If you like humour with your photography, then Decaffeinated Photography is for you. With only just over 500 subscribers at the time of writing this, it is the smallest channel of the bunch. This wont be for long, I assure you, as people discover the eccentric humour of Josh and Alex.
The theme of the channel is "Photography without the bells and whistles", and that is just about accurate. The channel is all about having fun with (mainly analog) photography. Josh and Alex do camera reviews, including cheap thrift-store finds and disposable cameras. They also involve digital cameras like the FujiFilm X100 series cameras, and recently the FujiFilm X-H1.
What I love the most about Decaffeinated Photography is their youthful exuberance, which is very infections. Every time I watch one of their videos, I feel like grabbing one of my cameras and going out to shoot.
5. Analog Insights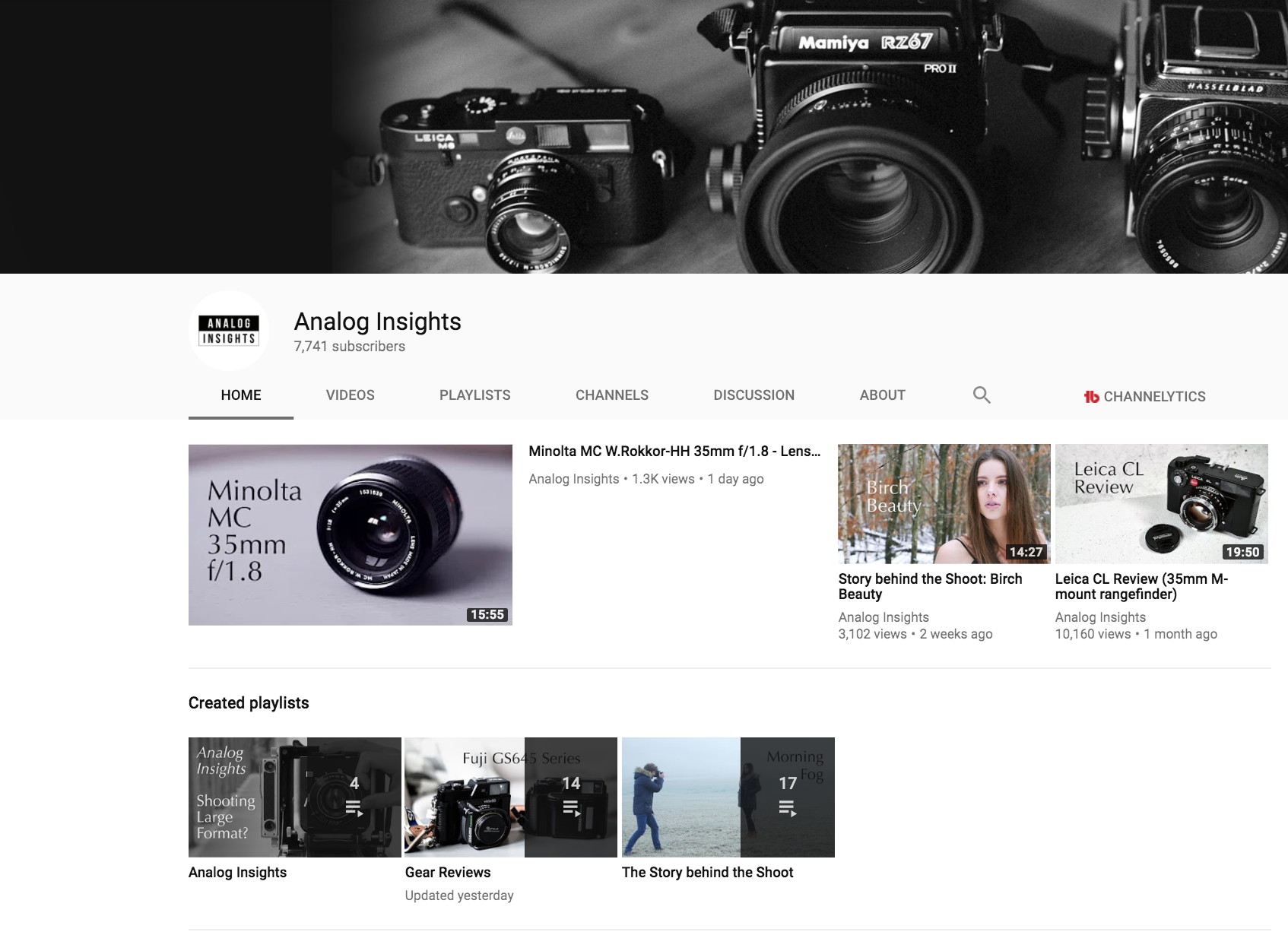 An excellent channel run by Jules and Alex, Analog Insights is another favourite of mine. Initially, it appears to be yet another analog camera gear review channel, but it's so much more. In their own words; "Our primary focus is analog photography in the digital age".
About a year or so ago, Jules and Alex dramatically step up the quality of their videos. As a video creator myself, I appreciate the work that goes into doing that.
Their camera reviews are so in-depth and thorough. Many channels just talk about camera specs, but Jules and Alex are photographers, so they actually go out and use the cameras and share photos with you. They also discuss their process and reasoning behind their photography too, which is great.
As a bonus, you often get a very good history lesson regarding the camera being reviewed. To date, their review of the Olympus OM-1 is the best I've ever seen online. At the point of writing this article, the channel is closing in on 8 thousand subscribers.
So there you have it, my 5 picks of Photography related YouTube channels you probably haven't heard of. There is a clear analog bias on display here, but that's because that's my niche and naturally other analog photographers and enthusiasts interest me.
Having said that, I honestly believe any type of photographer or enthusiast would enjoy most of these channels. At the end of the day, analog or digital, these are just tools.
If you end up paying their channels a visit, please give Lightstalking a shout out so they know where you heard about them first.
If there are any other photography channels that you find insightful, useful or just plain entertaining, then please tell us in the comments