The world of photography is filled with many accessories and gadgets – from lenses, to fairly simple and peculiar add-ons like camera bags and release buttons – that tantalize us and beg us to include them in our repertoire. But there is a category of goods that, for me, is at the top of things in which every photographer should invest, even if they are second-, or third-hand (or countless-handed). They always manage to fulfill their role in teaching and inspiring us. These peculiar articles, which don't lose their value with time and owners, are photography books. There are a variety of types: academic (from dummy to engineering level), playful, philosophical (for lovers of aesthetics and other philosophical streams), and photo books, which are loaded with beautiful images for us to look at.
Here is a book for each of the categories I mentioned above.
Academic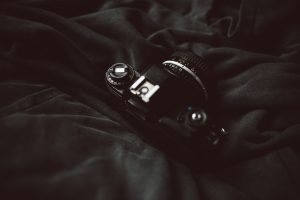 This book was perhaps the most important to me in my life as a photographer. Seven years ago, after losing my point-and-shoot camera, I decided to get a DSLR (just like the pros). I bought all my gear in the U.S. and looked for a book that would help me take images I liked better. I entered a Barnes & Noble's store, and for some reason I was driven to buy this book. I enjoyed black-and-white photography, and this book seemed to me like the obvious choice. Thankfully, I was not mistaken. It became my bible. It taught me the importance of black-and-white post-production in the digital world. With this book, I learned to contrast with color channels and to discern which areas deserved better care in post-processing.
Freeman is a natural teacher, and his books are wonderful for anyone who has a minimum of self-taught discipline. This book is an extremely easy-to-understand guide, and its size is perfect not only for reading, but also for appreciating the images that illustrate it. Its scope is quite broad, contextualizes the reader in the monochromatic tradition, and even teaches us about alternative print formats. I totally recommend it for people who have even the slightest interest in digital black-and-white photography.
Ludic
This book is quite funny (at least, I found it so) and is perhaps one of the most oft-mentioned documents in the world of contemporary photography. It is not a treatise on photography as an art, nor is it a book on the history of the photographic discipline. Barthes approaches photography in a contemplative way and seeks to decipher the expressive symbol. He tries to understand the artistic object as such. He takes as his starting point a handful of photographs in order to discover "a new science". It may seem like a rather complicated approach, but he knows how to do it in a playful and digestible way. The most important thing I learned from this book were the two valuable concepts of "punctum" the "studium" for reading an image in a contemplative way.
Philosophical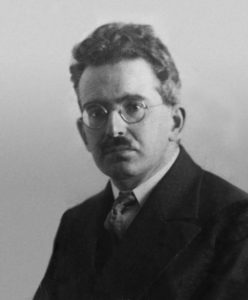 To me, Walter Benjamin is the philosopher who has approached photography with the greatest passion of all (Theodor Adorno also approached it, but didn't dedicate a complete book to it). He wrote an essay called "A Short History of Photography" in 1931, and his book "On Photography" is an approach to the medium from a much wider perspective.
In this book, he discusses everything from commercial photography to the scientific uses of photography. Benjamin began talking about photography when he postulated his theory in "The Work of Art in its Technical Reproducibility", which analyzes the differentiated nature of photography – which lacks the "aura" of a unique work – compared to works of art that cannot be reproduced.
Photo books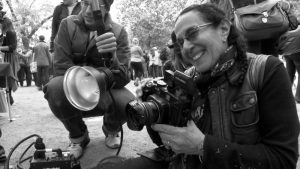 For me, photo books are for me (and for many photographers) the summit of any photographic career. To see a work printed in a compendium that covers all the intentionality of the discipline is a delight.
This is the type of book that we as photographers should invest in the most. This one, published by Phaidon, presents the artistic intentions of Mary Ellen Mark as expressed through the photographic medium. For photographers like myself, who love social and documentary work, this book is a jewel. Each image is generously captioned to give us an idea of what was happening in front of Mark's lens. Her work is a symbolic narrative that leaves us breathless – and more importantly, invites us to think like few photographers in history have caused us to do.
Easter Egg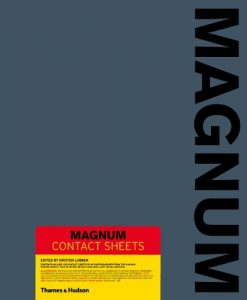 This book is the Holy Grail of photography for me. The greatness of this book (which is immense) is that it transparently presents the "behind the scenes" of some of the most iconic photographs ever taken. It does this not only through text, but with one of the most useful tools of the editors: the contact sheet. Through this book, we can feel less guilty for not capturing transcendental images in a single shot, which we have naively come to believe is possible. We all tend to think that the iconic images of Robert Capa, Henri Cartier-Bresson and others were the result of the sublime ability of each photographer to capture scenes with a sort of magical, highly efficient photography. In fact, our belief is not completely accurate, and this book helps us see this fact for real.
I'm not saying we should be comfortable and simply stop looking for the "decisive moment". I'm just saying that we mustn't feel guilty for not being able to achieve iconic images with a single click, as we think the great masters were able to do every time. In this book, we can see photography in a more human way. Of all the books on this list, I consider this one absolutely essential.