Taking great candid photos that tell a story can be quite a challenge. Timing the shot perfectly plays a major role in determining if the photograph is going to be a memorable one. Luck plays a role too, and more often that not, it will take many attempts to capture a candid portrait you consider worthwhile.
---
| | |
| --- | --- |
| | Ever wanted to take Dreamy Childhood Portraits Like these? You're in luck! Iwona Podlasińska's guide to setting up, shooting and editing these gorgeous, stylised types of portraits is on sale right now. Grab it here! |
If you have tried your hand at photographing candid portraits and haven't had success at it yet or if you'd like to learn more about it, we have put together five free guides on the topic. Do check them out.
Storytelling is the single most impactful skill that can make your work stand out from the rest. If you'd like to know how to tell a story with a photograph, take a look at Kent DuFault's guide on effective storytelling.
---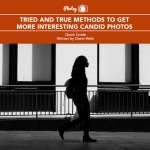 In this guide, photographer Diane Wehr talks about the four methods that she has learned over the years to capture candid shots of people. While primarily intended for photographing candid street shots, these methods are equally effective with friends or family members.
---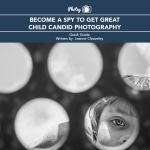 While there is a place for posed photographs, it is candid photos that can tell the story of a childhood in a truly remarkable way. In this guide, photographer Leanne Cleaveley will tell you how to become a spy around children and capture amazing candid shots of children.
---
Thomas Leuthard is a street photographer who is known for his adept storytelling through his candid, street images. In this eBook, he writes about his approach to street photography full with inputs based on his experiences all through these years. He has written two more eBooks on street photography: Collecting Souls and Street Faces. All these books are available to read online.
---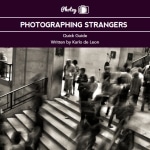 A lot of people find photographing strangers unnerving for the fear of being confronted or being objected to while taking photos in such a situation. This guide addresses that topic, and also provides you with different approaches when photographing strangers, e.g. deciding whether to shoot candid or posed.
---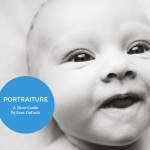 This guide discusses the topic of portrait photography in general and has chapters on how different factors affect capturing portraits- lighting, lens focal length, framing, aperture and background blur, clothing and props. A great guide to help you get started with portrait photography.
---
Get Better at Storytelling Through Photography
We often come across photographs that convey a story so effectively that we can't help but keep looking at them. If you'd like to understand what photographic storytelling is and learn how to instill the 'story element' into a photograph that you want to capture, make sure to check out the guide Effective Storytelling With Photography over at Photzy.