Photography can be more enjoyable when the common social dynamic of "Groups" takes place. The night before he died, the 19th-century French mathematician Évariste Galois postulated a very interesting definition of "groups" – and even though he was certainly referring to math, his definition also applies to photography collectives. "A group is composed of members, all of whom are equal in common feature; contains a member of identity such as its combination with any other member of that other member, which means that it maintains the identity of the member."
Thanks to the new communication networks and technology, photography collectives can be formed and grow as a group without the need for being fixed at a specific geolocation, as with traditional social groups. The passion for photography requires discipline, and if it develops in an individualized way, it ends up demanding harrowing amounts of energy. That's why collectives are so functional. As a one-man army, one's energy will be quickly drawn, but in a collective environment, the energy demand ends up being not just tolerable, but also enjoyable.
Photography collectives are not only a truly effective strategy in terms of visibility and diffusion, but also an effective way to develop projects in a sustainable – or at least in an economically viable – way. There is no universal manual for the constitution of an effective collective, but in our opinion, these 7 photography collectives are worth keeping an eye on to keep abreast of the good things happening in photography nowadays.
This collective seems more like a fraternity than a collective. Julián Barón, Ricardo Cases, Alejandro Marote, Óscar Monzón, Mario Rey,  Fosi Vegue and Antonio M. Xoubanova formed Blank Paper in 2003. This collective has been recognized for its contribution to the world of contemporary fine art photography. Each collective finds its own way to make photography a sustainable business, and the intention of this collective – to create a space for common sharing of new and fresh projects and ideas – led to the constitution of this school, which offers a space for meetings, discussions and, above all, a platform of knowledge that guides the students in their personal and professional growth.
The most accessible way to get close to Blank Paper's work is by attending exhibitions and by buying prints, but they have a very press-oriented Instagram account that sprouts some goodies from time to time.
La Calle es Nuestra (The Street is Ours) is a young collective, recently formed in 2017 with the purpose of showcasing its photographers' own worlds and to share knowledge among their members. Unfortunately, they are not admitting any more photographers right now, which to me is pretty sad.
These guys have an amazing manifesto, which I'm very pleased to translate: "The Street Smells. It needs to be felt and touched. We feel the street and we drown ourselves in its singular nature, its people, its buildings, its suburbs, its wet walls, its rough bricks and reflections. We took the street." You can follow their work here.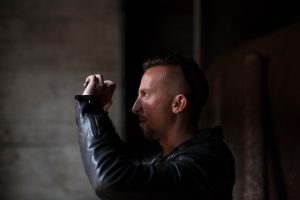 This is a collective of contemporary photography born in 2005 with the purpose of making NO conventional individual and collective projects viable. It is characterized by an open attitude towards content, an interdisciplinary tendency in forms, the use of multiple media for diffusion of projects, web and digital projection and the personal implication in the process of conceptualization and production.
You can follow them around here.
This is a collective uniting a select group of highly accomplished photojournalists and documentary storytellers focusing on contemporary global issues. They started out as an agency (pretty much like the good old Magnum). NOOR members have photographed and documented serious topics like civil and political unrest, environmental issues, war, famine, and natural disasters around the globe. Besides individual photographic projects, collective projects are at the core of NOOR. Its headquarters are in Amsterdam and formed by thirteen photographers from eleven different countries.
Follow their work here and here.
Stroma is formed by a diverse group of photographers brought together by a common desire to create and share their view of contemporary photography, which transcends several genres. Their varying backgrounds (cultural and geographical), are the basis of Stroma's broad photographic perspective. You can see more of the work of Arthur, Julian, Nina, Pat, Sarah, Steve and Trevor here and here.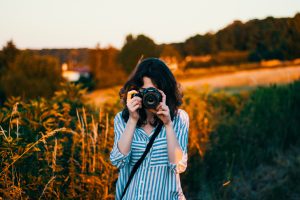 Easter Egg
This is a collective formed by some of the youngest photographers out there. Fotokids started in a dumpster with six members, and is now in several marginal areas of the Guatemalan capital. Today the group has more than 100 members, all young people between 7 and 26 years old, showing us from their position the reality that surrounds them. A must-see indeed. Watch their steps here.
About Fractal, my failing collective
Some time ago, I ended up in a collective. The dynamic was pretty good, and we all met our deadlines with small delays. Don't know exactly how I ended up being in charge. Here I'm listing the main reasons for the failure of the collective:
Head members were disenchanted with each other
Big egos
Lack of a manifesto or statement
It wasn't sustainable
Poor communication among members
No social media presence
Awful website
Members had other stronger passions (like music, video, and archeology).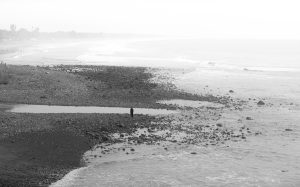 In the end, we had a leak of members, and the shortage of committed photographers was the reason the collective finally ended. It was a very nurturing experience though, and I would love to be part of some other collectives now that I have more solid criteria for business development and my own aesthetic.
Here you can see the 50 works we did together.
Keeping a collective alive is hard work, so if you guys know of any other collectives that deserve more attention, please share them with us.