Shooting headshots looks like a rather simple task for any photographer, but it often turns out to be more complicated than it seems.
To have one person in front of your camera, looking to you for direction, is a rather demanding environment that requires both patience and creativity. On top of that, people are usually very critical of themselves in photographs and feel very nervous – it takes some time to make them relaxed.
However, there are some simple tips you can consider if you want to make shooting headshots easier both for you and your models.
1. Separate Subject From The Background
Headshots are all about people, their character and their facial expressions. Because of this, you should always make sure to create the separation from the background.
You can achieve this in two ways – you should make sure that your model doesn't stand too close to the background and you should use a shallow depth of field. Talking about aperture, something like f/4 works great for environmental and natural light sessions, while f/8 is more suitable for studio sessions with lights.
If you are using a studio background such as various backdrops, you should try to minimize shadows on the wall, since they make headshots look less professional.
2. Lighting And Positioning
There are many different kinds of headshots, but roughly speaking we can divide them into formal and informal ones.
For formal headshots such as corporate ones, it's crucial to distribute the light quite evenly and make it soft and appealing. Even though it's possible to find some bold business portraits which can be considered low-key, for the main part they are evenly lit. For formal headshots, a classic lighting setup with two lights works well.
Any photographer should know how to position the model properly for headshots. The subject should be turned with their body 45 degrees away from the camera and towards the main light, while their face should be straight towards the camera. Many people tend to look off camera, at the flash, or somewhere else, so it's good to remind them where to look at.
When it comes to informal headshots, these are much easier to get right and they don't need to follow any specific rules when it comes to lighting. Informal headshots are all about creativity, playing with lighting and making the model show a bit more of their personality. This approach to headshots is ideal when photographing children as well as artists.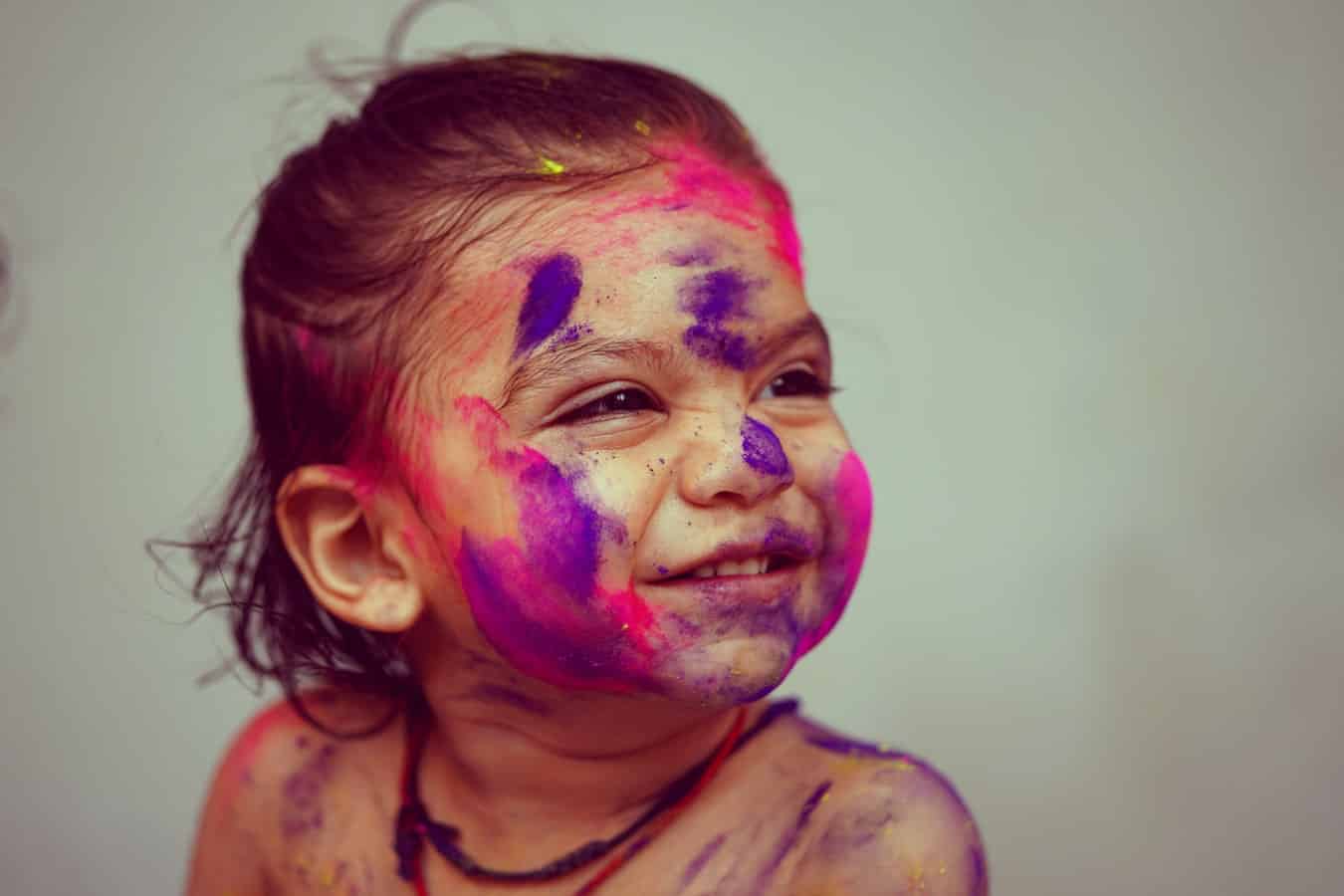 3. Proper Clothes
As a rule of thumb, neutral colors such as gray, beige, black and white work best for headshots. These colors are perfect for formal headshots because they don't distract away from people's faces. However, if you're shooting some informal headshots, you should ask your model to bring a few items of clothing, some of them in neutral colors and others in more vibrant colors.
If you're shooting various creatives such as musicians, you should ask them to bring some accessories as well, such as their favorite hats, sunglasses, and jewelry.
4. Sit People Down
People need to feel comfortable when they pose for headshots. In order to make your models feel relaxed, you should ask them to sit down and rest their hands on the tops of their thighs. People usually don't know what to do with their hands so this position solves the problem for sure.
In the case of informal headshots, you can ask your model to take any position they find comfortable. They can even lie down and you can shoot them from the above.
5. Details Make The Difference
Just like in any other genre of photography, what separates a great headshot from an average one are the details. No matter how subtle the details can be, they are tremendously important. Little adjustments such as tilt to the head, leaning forward, a mysterious smile can turn a boring image into something enticing and alluring.
In case your model is not experienced in posing, you should ask them to make very specific changes to their expression and position until you get exactly what you're looking for.
Headshots are one of the trickiest photographs to capture because everyone expects them to be flawless. In order to improve your headshots, you should make sure to understand that different people require different styling and lighting in order to look great in headshots.
Understanding your models and their needs as much as your equipment is really important in this subgenre of portraiture.
If you are interested in expanding your knowledge about headshots, then take a look at Phil Steele's Headshots with Speedlights. In this video tutorial, Phil shows you how to take great headshots and portraits using small, and affordable, flashes.
Further Resources