The history of portrait photography is rather long and colorful! The first portraits we have records of date back to 1840, when Robert Cornelius, a pioneer of photography, made what is considered the first self-portrait.
After this debut, portrait studios started springing up rather quickly. Portrait photography became very popular because it allowed anyone to have an image of a loved one or a celebrity without having to hire a painter to create an expensive and time-consuming artwork.
As time went by, some portraitists turned out to be truly outstanding in their work and they achieved the status of true masters of portraiture. The following list covers some of the most talented photographers of the 20th century, whose work is highly esteemed by both art critics and the wider public:
1. Sally Mann
Sally Mann is an American portrait photographer who is best known for her large-format, black and white portraits of her children. While this doesn't sound particularly interesting, what is truly outstanding about Mann's photographs is the fact that the atmosphere in her works is always in between playful and depressing, suggesting both youth and decay.
Her controversial yet extremely alluring works are now included in the permanent collections of the Metropolitan Museum of Art, the National Gallery of Art, the Museum of Fine Arts, in Boston and the San Francisco Museum of Modern Art.
Her portfolio is available here.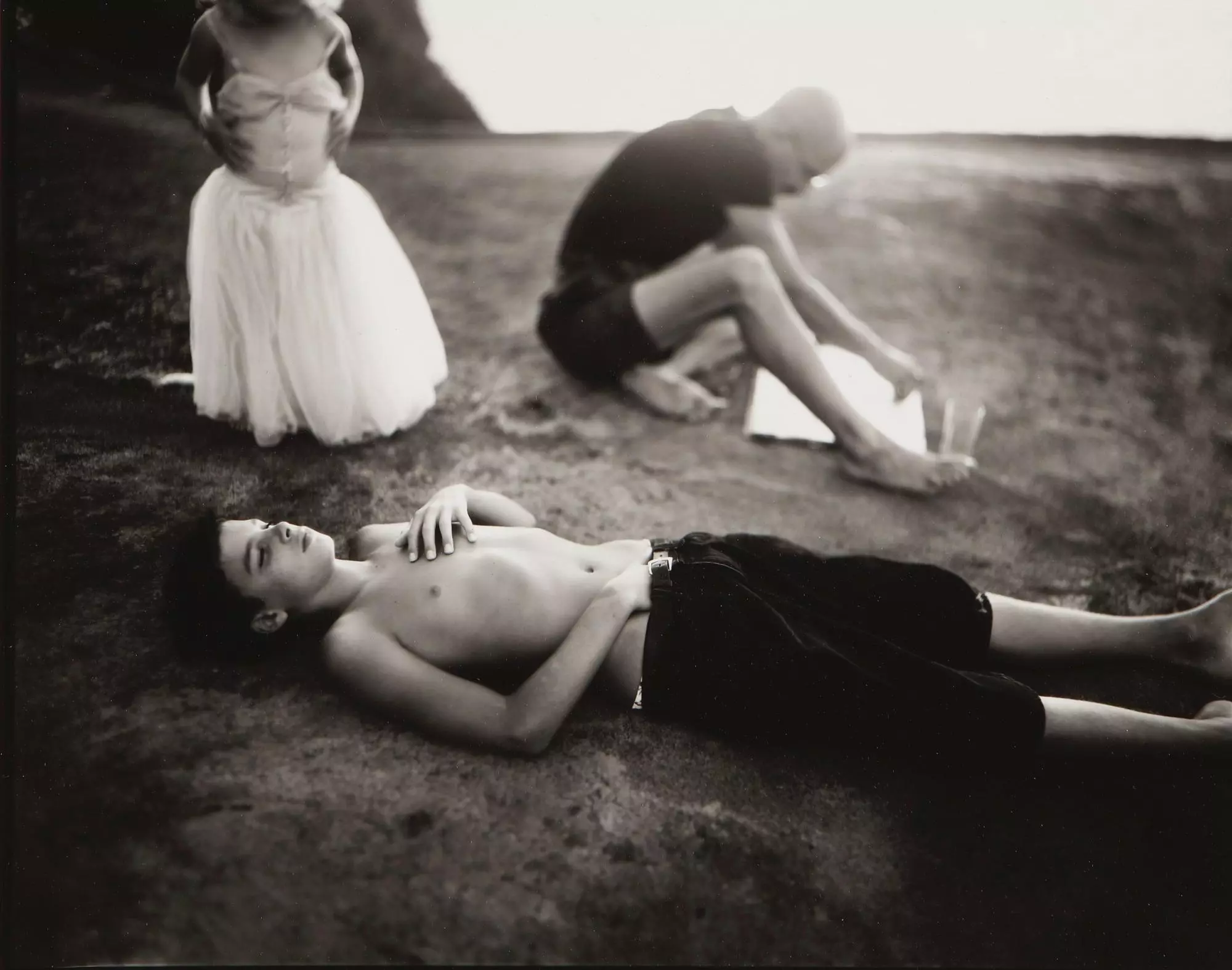 2. Diane Arbus
Diane Arbus was an American photographer best known for her black and white portrait photography of various marginalized people. She photographed primarily dwarfs, giants, disabled people, nudists, homosexuals, and circus performers. Diane Arbus was one of the more unique portrait photographers at the time because she wasn't afraid of taking a closer look at humanity – with its beauty, flaws, and uniqueness.
She wasn't looking for beautified perfection, which is a more common topic in portrait photography.
You can take a look at her works here.
3. Cindy Sherman
Cynthia Sherman is an American photographer and film director. She is one of the pioneers of conceptual self-portraits – with her series of 69 black and white photographs called "Complete Untitled Film Stills," she questioned and subverted the stereotypes of women in media.
From the 80s on, she started using color film and large prints and began to focus more on the technical aspects of photography as well as the power of facial expressions.
Her work is available here.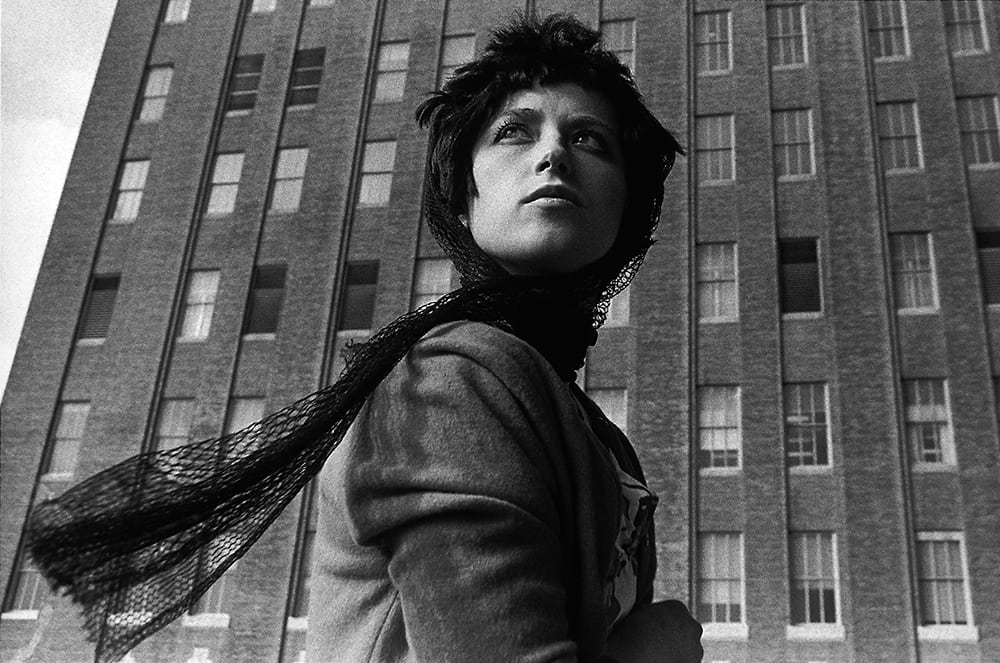 4. Yousuf Karsh
Yousuf Karsh was an Armenian-Canadian portrait photographer who was best known for his high-end clientele. His black and white portrait photographs included some of the most legendary celebrities such as Albert Einstein, Winston Churchill, Ernest Hemingway, Pablo Picasso, Helen Keller, Grace Kelly, and so on.
Yousuf Karsh has been often described as one of the greatest portrait photographers of the 20th century due to his impeccable portraits which speak of his enviable technical skills.
His portfolio is available here.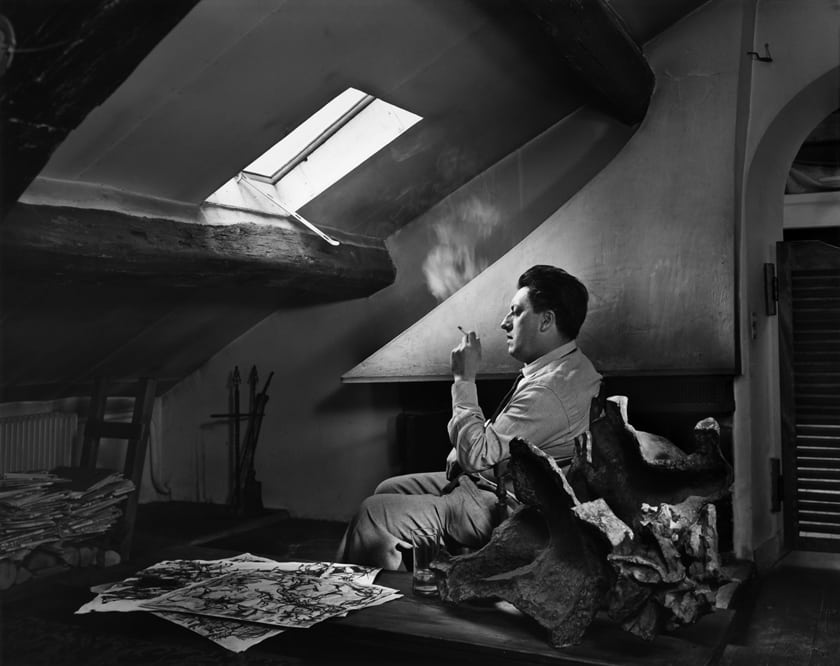 5. Helmut Newton
Helmut Newton was a German-Australian photographer, most famous among those who appreciate glamorous fashion photography. He was a very prolific photographer with a wide clientele consisting of various models and actors.
His style can be described as rather provocative and erotically charged. His work was regularly published in Vogue and similar fashion magazines.
You can check out his portfolio here.
6. Irving Penn
Irving Penn was an American photographer best known for his fashion and portrait photography. Just like Newton's work, his photographs were also published in Vogue magazine and he collaborated with important clients such as Issey Miyake and Clinique.
His photographic style can be described as rather minimal and elegant. He usually worked in the studio.
His portfolio is available here.
7. Annie Leibovitz
Anna Leibovitz is an American portrait photographer who is still active today and she's one of the most sought-after portraitists. She became famous after taking a photo of John Lennon on the very day he was assassinated. Leibovitz's work has been used on countless album covers and magazines and she regularly collaborates with magnates such as The Walt Disney Company.
Annie became the first woman to hold an exhibition at Washington's National Portrait Gallery.
You can check out her most popular works here.
In case you want to learn more about portraiture and understand better how some of the masterpieces of this genre of photography were created, we suggest you take a look at this Short Guide To Portrait Photography.