This whole idea about writing a post about Italian Photographers came to me after watching this video about a book that revolves around a group of forgotten Italian Street Photographers. The book is called "La Strada" which simply means "The Street" in Italian. As a huge lover of Street Photography, I thought that this was a cool idea indeed, but the problem was that I thought that finding information about them would be easy. This largely turned out to be wrong and I decided to focus on more known Italian Social Photographers. This scope is broader and I selected Photojournalists and Street Photographers too. Please, forgive me if you think that I didn't choose someone that could be important. Since I'm learning about this huge and crucial movement of Italian Photography, I'd love it if you shared your knowledge with me.
Italy has been very well known for their film industry characters like Michelangelo Antonioni, Vittorio De Sica, Pier Paolo Pasolini, Federico Fellini, Roberto Rossellini to even recent directors like Paolo Sorrentino. Therefore, finding a great amount of talent in Photography was not a surprise to me, but what felt odd was actually finding some information about these photographers from the post-war era. (I felt like a character from "The Savage Detectives" from Arturo Bolaño trying to get a clue on the lost poet Cesárea Tinajero). After a couple of weeks of researching, I ended up with my hands almost empty.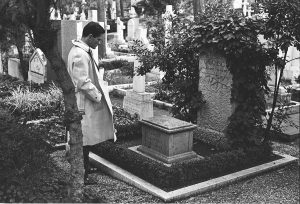 Here are some of the names I was excited to investigate:
Gianne Della Valle
Giampaolo Rossi
Vitaliano Bassetti
Alessandro Brambilla
Augusto Cantamessa
Ugo Zovetti
Even though I couldn't find information about those magnificent photographers from "La Strada", I realized that many of the more recent photographers I was finding were absolutely amazing. Here they are, enjoy: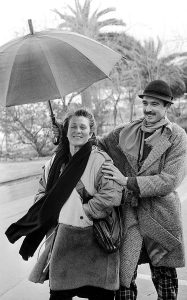 The first time I heard about Letizia Battaglia was not during the aforementioned research but through a magazine called JotDown. She is an Italian photographer and photojournalist best known for her work on the Mafia. Harsh topic indeed, as it surrounds dangerous people from Palermo who have been documented by her camera since 1971. Recently her work has been published on an Anthology which you can find here.
She took an archive of ~600,000 images for the L'Ora newspaper in Palermo until it was forced to close in 1992. Over those years she documented the bloody war of the Mafia, and its eventual damage on civil society. She found herself at the scene of four or five different murders in a single day sometimes and once stated that suddenly, she had an archive of blood.
Even though Eolo is an extremely prolific photographer, I want to center around two areas of his portfolio which are Street Photography, and Clownville. Eolo is currently based in Rome and all his published work are examples of passionate and aesthetic-driven street photography. You can see his work here. Clownville is a series of portraits done with a very specific approach and which focuses on retired clowns and their outfits.
He truly believes that street photography is a powerful tool for growth and that it is one of the finest experiences in his life. If you are curious about gear, he has shared his street bag here so you can get a little of the backstage experience and learn more about his street mindset as well.
Gianni Berengo Gardin (1930 – )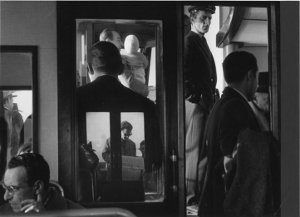 One of the greatest findings of my research is that of Gianni Berengo Gardin who is a visual poet indeed. He is considered to be the most important Italian photographer of the late 20th century. He has also been described as humble and passionate. A great craftsman, indeed.
He was born in Santa Margherita Ligure on 10 October 1930 and lived in Switzerland, Rome, Paris and Venice before starting as an amateur photographer in 1954. He is self-taught.
There are several tribute videos you can find with his images included in them. One of the simplest yet most beautiful videos I found is this one. And here you can see his vision on photography, true wisdom indeed.
La fotografía fra arte e documentazione.
Scianna won the Prix Nadar in 1966 and after that he became a full member of Magnum, which is of course, a huge milestone for any photographer. Scianna studied photography while studying literature, philosophy and art history. These studies could have been a great influence on his world vision and the meaning of his work. Thanks to the strong aesthetic nature and the thick social essence of his work, Scianna is a must if you love street photography, ready-mades, and portraits as well.
He is a photographer and writer with a strong focus on humanitarian aspects, especially during conflict moments (wars and others). His work has been published and showcased in TIME Magazine, The New York Times, BBC, Al Jazeera America, and many, many others. His images are strong and intimate. They are completely meaningful in terms of what is really important about the purpose of photography. I have been a follower of his work since some time now, and I can assure that he has a strong sense of sensitivity and cares about the people he photographs. His images are necessary to help keep us grounded so we do not lose our minds with the seductive nature of the material world.
Zizola has been there to document global major conflicts in the recent years. He has also been there to expose the hidden crisis of these belic situations with a humanitarian mind set. These situations tend to happen in developing countries and his aesthetic helps creating meaningful work.
Perhaps my favorite image from Zizola is this one. I saw this picture some time ago, but the name of Zizola slipped my mind, and I'm really happy to have found it again. You can also see more of his work on his own web site.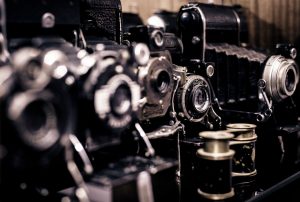 Last but not least, Paolo Pellegrin. Another Magnum Photographer from Italy, he started working with the circus culture and homelessness as a subject. In 1992 he had the great opportunity of starting work on his personal projects including one done on the Romani people in Italy. Between the years of 1994 and 1995 he worked on various projects that focus on the children of the post-war and has traveled to several countries like Romania, Mexico, Uganda and Zimbabwe. He also worked extensively on the topic of HIV/AIDS, and in 1995 he won the World Press Photo award due to his work on this subject.
So there you have it mates, here are some of the most inspiring social photographers from Italy. Please remember that I'm new to studying this particular demography of Italian photography, so if you have any suggestions, please share it with us.