Photography as we know it has been shaped by both great photographers and from thinkers who have had the courage to share their creative ideas and take bold risks. In this article, we'll be covering 7 important figures (among many others that exist) who have influenced photography with their ideas more than with their photographs.
Perhaps we wouldn't be able to delight ourselves with the magnificent work of Diane Arbus, Lee Friedlander or Garry Winogrand if it wasn't for John Szarkowski. He was a photographer, curator, historian, and critic and best known for his role as the Director of Photography at New York's Museum of Modern Art where he worked for almost 30 years. Thanks to his grand efforts, photography became recognized as art by the public.
I really don't know if he was the most influential figure of photography during the twentieth century; but for me he is a big hero. He went against all odds and elevated not just photography, but Street Photography to a pristine state in the world. If doing that wasn't bold enough, he was responsible for the first exhibition of color photography at MoMA featuring works from William Eggleston. The decision was extremely controversial but had a happy ending because after transferring his position to Peter Galassi, Szarkowski returned to his beloved passion of simply making photographs.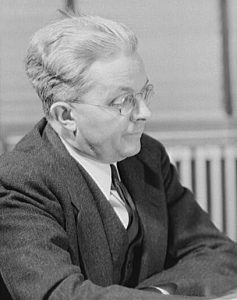 As we saw, Roy Stryker was a tremendously important figure during the project that documented the struggles of The Great Depression in the U.S. During the eight years the project lasted, his presence was key because he saw photography as the perfect tool for documenting reality instead of reports and paperwork. His goal was to compose an image of the rural America and present it to the Americans. He was trained as an economist and not as a photographer or any other related topic, but he knew that photography was ideal for illustrating economical topics and issues. The imagery that was produced during this era is considered to be the most important photographic work of American History. By expressing these powerful ideas through his work, Stryker majorly changed the history of photography.
Artist, teacher, essayist, critic and art promoter, Joan Fontcuberta has specialized in Photography, especially in the theoretical field. His theoretical works have an appealing intention towards the observers of the images as they appeal to a critical conscience and try to teach a critical mistrust against the posture of absolute truth in photography. He calls himself a skeptic as his works are based on the questioning of the pre-established concepts of photography, which are based on the idea of a true reflection of reality.
Among his most important bibliographical works we have:
The Kiss of Judas: Although it seems that appearances have replaced reality, photography is still considered to be faithful to the truth. Fontcuberta criticizes this belief and reflects on fundamental aspects of creation and the current culture in this book.
Pandora's camera: This work speaks about the overwhelming ways in which photography suffers due to digital technology which displaces it from the essential functions. He concludes in this book that photography has become something else, the remains of authenticity.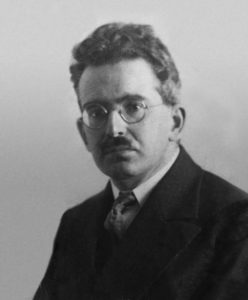 Heavyweight modern philosopher, Walter Benjamin made huge contributions to aesthetic theory, and among the cultural topics he covered, there was photography. On 1931 he published an essay titled "On Photography" which is a landmark in the understanding and criticism of the medium. He also analyzed photography in his essay called "The Work of Art in the Age of Mechanical Reproduction" which speaks about the "Aura" of Art Works and how this "Aura" is lost thanks to the reproduction of a work via several techniques, with photography among them.
Sontag was an American writer, film-maker, teacher, and political activist and also known for being Annie Leibovitz's love partner until her death.
Sontag wrote a book titled "On Photography" in which she expressed her views on the role of photography in capitalist societies along with examples of modern photography. She also wrote a less popular book titled "Regarding the Pain of Others" in which she expresses her vision towards how the spectacle of the sufferings of others affect us.
As Szarkowski's successor, Peter Galassi has been important in the History of photography as well. He stated that just after 1890, pretty much everybody could take a photograph. Bold statement indeed. He saw the work as Philip-Lorca diCorcia as a "moving poem of lost lives—but it has the specific bitter taste of our time and no other."
Before being named as the Director of Photography at MoMA, Galassi has been on the curatorial staff of the Museum for ten years where he organized many major exhibitions and wrote several catalogues of great distinction. As a referent on the art world, MoMA has changed the state of photography, and Peter Galassi has been an important contributor as the official Director of Photography at the aforementioned institution.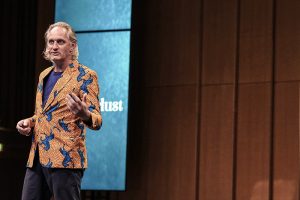 Erik Kessels is a Dutch artist, designer and curator with a particular interest in photography. In 2011 he made an extremely clever complaint (or perhaps he simply helped bring the evidence to light) about the ridiculous amount of pictures uploaded to a web platform in a single day. He also has been the man behind the long running Useful Photography magazine. He forgoes art and documentary for images that are purely functional in this publication and the best thing is that humor is almost always present in his vernacular findings.
Ariella Azoulay's ideas are widely recognized in the recent photography philosophy due to her concern on spectators as "citizens of photography". According to her ideas, our responsibility as spectators is to rehabilitate the gap between the "still photograph" and the active practice of photography. In other words, we are responsible for paying attention to what happens between the published image and the photographed event. We can see a lecture on her ideas about "Photography and Potential History" here.