India is a land filled with diversity, and one day I hope to visit it. Any photograph I see from India arouses immense curiosity in me. I can only delight in photographs of the country. I separate the images into two large categories: ones from travelers, and ones from native photographers. Here I want to focus on the locals, the photographers of India who manage to capture their ancestral traditions, their artistic heritage, their magnificent landscapes and of course, their culinary culture.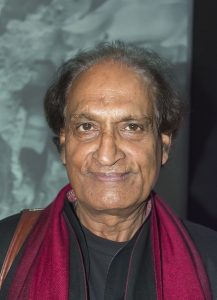 The first time I saw the work of Raghu was a year ago, while I was surfing through the Magnum photo archive. He was born in a village called "Jhhang", which is no longer part of India, but of Pakistan. It was the man, the legend, Henri Cartier-Bresson himself, who nominated Raghu to join the famous photography agency. The work of Raghu Rai has been characterized by focusing on coverage of India. He has produced more than 18 books, including Raghu Rai's Delhi, The Sikhs, Calcutta, Khajuraho, Taj Mahal, Tibet in Exile, India, and Mother Teresa.
He has developed long-term projects, like one that documents the chemical disaster at Bhopal in 1984 and its ongoing effects on the victims. He has served three times as a juror for the World Press Photo contest and twice for UNESCO's International Photo Contest. He lives in Delhi with his family and continues to be an associate of Magnum Photos.
You can see more of his work here.
He was born in October 1981 in Chinsurah, a small town in West Bengal, and grew up dwelling among different things and dreams. He is today a photographer and has a Masters degree in Economics, a not-so-strange combination indeed (because this other guy possesses exactly the same combination).
He is currently the coordinator of the Anjali House children's photography workshop, which takes place during the Angkor Photo Festival every year. He has focused on documenting the harsh reality of India's displaced rural communities as they struggle to survive.
You can see more of Sohrab's work here.
He is an award-winning independent photographer and photojournalist based in New Delhi. He has been involved not only with photography, but also with photography education. He has conducted several workshops and is the manager of MediaWeb, a software company specialising in photo database solutions and server-based digital archiving systems.
For many years, he financed his projects by working as a still photographer. Nowadays his career has become solid, perhaps after completing several news-related pieces in the 1970s and 1980s. He has photographed societies in conflict and transition.  He did a work on morphine addicts, and this particular photograph makes me nervous – but every time I see it, I keep myself together and contemplate it as the great work of photography it is.
You can see his work here, but I must tell you, it is hard to view.
The first time I saw Mahesh's work was in 2013, when this magnificent portrait was awarded 1st place in the 1x.com awards. His work is best known for its evocative use of color. In one simple yet elegant sentence, I can state that Mahesh retains the essence of humanity in his photographs.
The award-winning image was this one, and you can see more of his work here.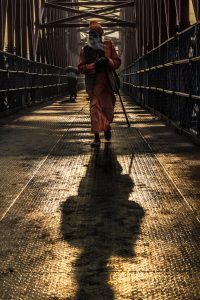 Saravanan Dhandapani (?)
Saravanan is a software professional with an amazing eye for photography, which happens to be his major passion. He expresses his own feelings for his people and land. He has been taking photographs for about five years now, and the viewfinder has helped open his eyes towards his own people. Photography trained him to interact with people easily. Thanks to this, he started travelling around India in the search of more experiences in his homeland.
You can see more of his work here.
Prabuddha Dasgupta (1956 – 2012)
Prabuddhah Dashupta was a fashion and fine art photographer, perhaps the only one in this niche from our list today. He passed away in 2012. His black and white imagery became iconic, and he had a long career as a fashion photographer.
His father was the curator of the National Gallery of Modern Art in Delhi, so he grew up surrounded by art. He was trained as a historian and started his career as a copywriter for an advertising agency. But he slowly became passionate about photography.
You can see his work here.
Dayanita is a photographer working in a peculiar niche – the editorial one. She has a formal education in Visual Communication, and also in Documentary Photography from the prestigious International Center of Photography in New York City, which is directed by Cornell Capa (yup, Robert Capa had a brother). Dayanita has published 12 books. Her art reflects the ways in which people relate to photography, and her most recent works have focused on mobile museums that allow her images to be endlessly edited, sequenced, archived and displayed.
You can see more of her poetic and narrative work here.
He was a photographer largely known for his landscapes and documentary photographs of the Indian people. He was a true pioneer in his country for practically reinventing the use of color photography during a time when it was heavily frowned upon in the fine art world.
He has published 14 successful photo books, and you can see more of his work on his official website.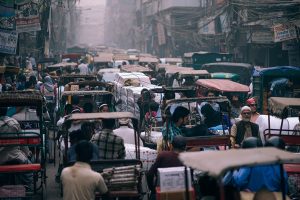 The grass is always greener on the other side of the fence, but for Indian photographers, I'm sure it's not always true. For proof, just look at the magnificent work they're doing inside their own borders. We hope you have enjoyed this post, and encourage you to share with us other photographers you know or follow who come from this magnificent and mysterious country.