Now That Adobe Creative Suite has Hung Up its Hat, What About Lightroom?
CS6 was the most recent and final release of Creative Suite and since Adobe decided to make the switch over to the cloud a whole host of reactions have been heard from photographers, designers and artists alike.
So now that Adobe's software is over on the cloud, we thought you should know this isn't some temporary move but something here to stay (perhaps more sinister for some more than others). Standalone software by Adobe, has now ceased. And that's final.
No longer will you find Creative Suite and your favorite apps, meaning you've gotta join the cloud – Adobe Creative Cloud.
In their statement, Adobe states the following about their Creative Suite:
"Looking for Creative Suite 6? The latest versions of all your favorite apps like Photoshop and Illustrator are only available with a Creative Cloud membership. You'll also get hundreds of step-by-step tutorials, built-in design templates, your own portfolio website, and more."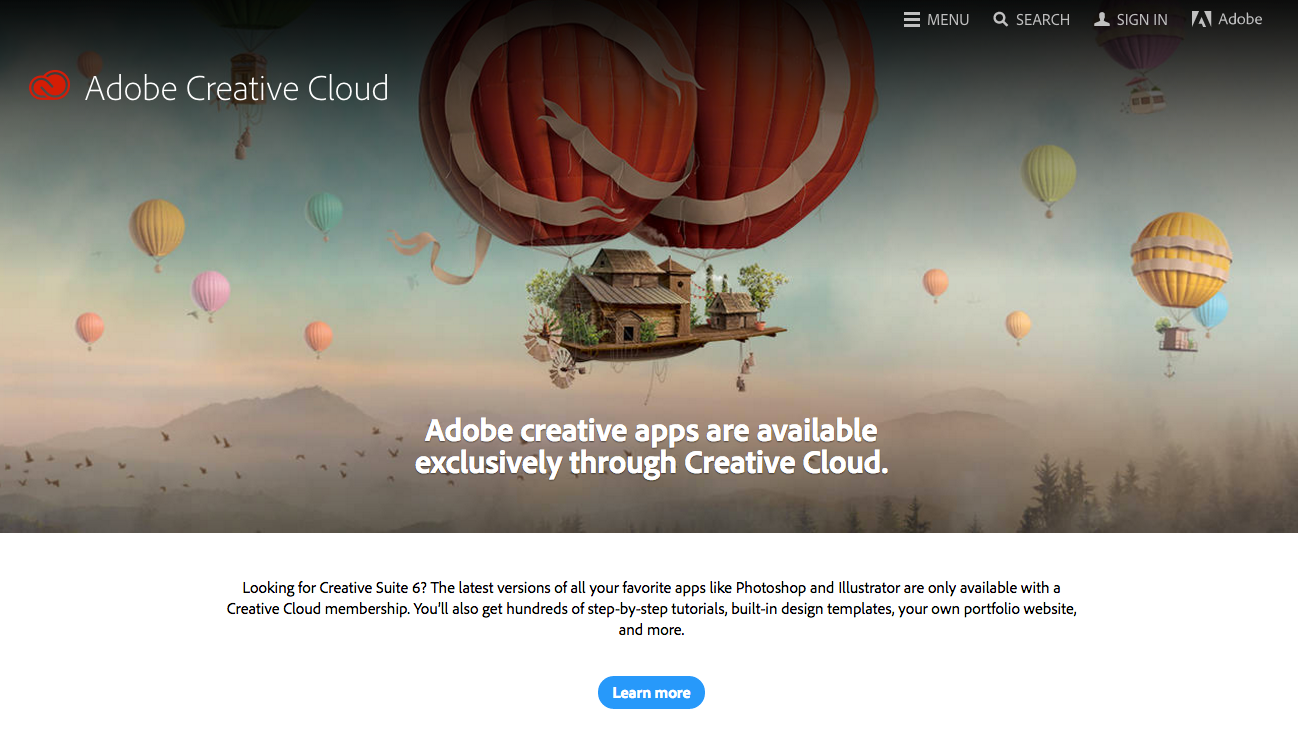 And Lightroom?
So far…it seems there's no plan to do the same with Adobe Lightroom (of course, this doesn't mean there is no plan hovering around in existence).
You can still buy Lightroom 6 here as a standalone (currently we're at v6.8 – for many photographers, it would seem there's hope for v7).
Bottom line, to be realistic, it seems Adobe's products are all headed the same direction which means for many photographers, getting comfortable with a Creative Cloud Photography Plan – starting at only $9.99 p/month – includes Photoshop & Lightroom desktop apps, plus more.