Ansel Adams is without a doubt one of the greatest photographers who ever lived. And while he is famous primarily for his haunting landscapes of Yosemite, few people know that he was also a deft hand at counter-propaganda.
In the highly politicised environment of World War 2, Adams took a stand for what he believed was the unjust treatment of interned Japanese Americans. The resulting collection, while published in his book, Born Free and Equal, had limited exposure and circulation due to the politics of the time. Luckily, the collection is one of the few of Ansel Adams' collections that is in the public domain.
The interesting part about this collection is the choice of subject matter. Note the "typical American" qualities of these photos which were all taken at an internment camp.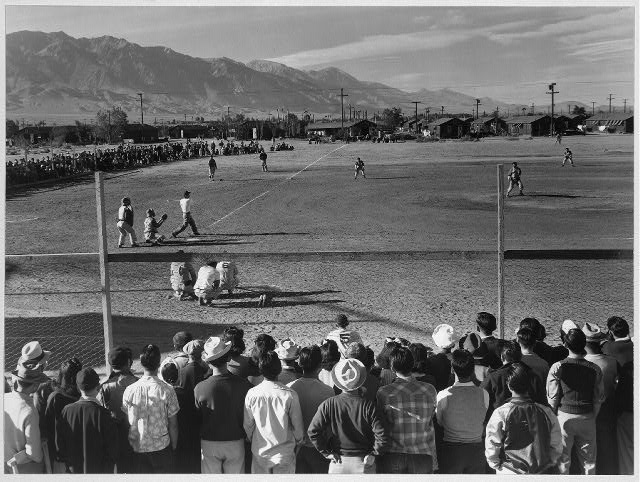 A Baseball Game
A Home Scene
Farming Cabbages
Practicing American Football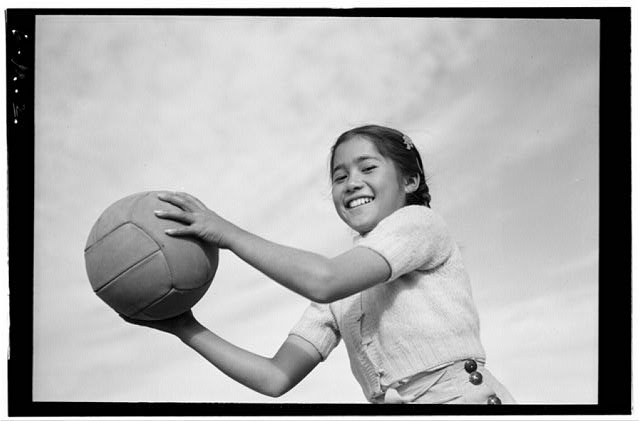 Girl Playing Volleyball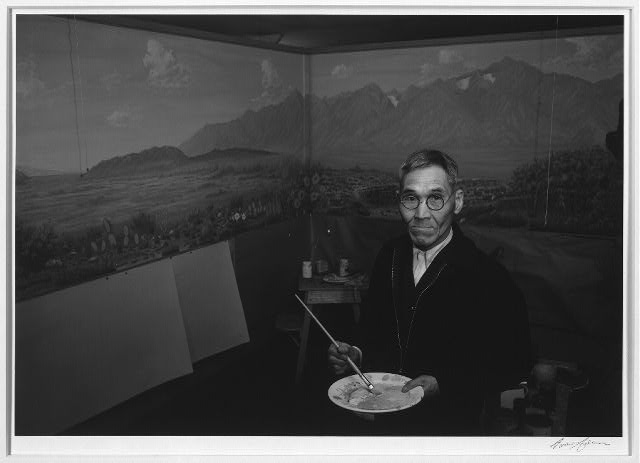 Painter painting US Landscape Scene
Office Scene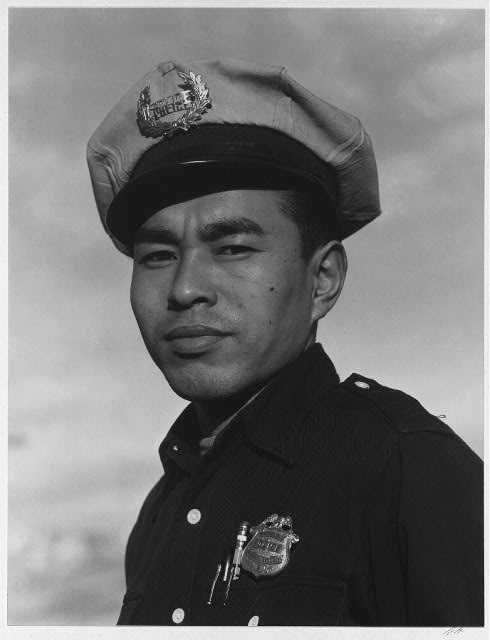 Interred Japanese-American Policeman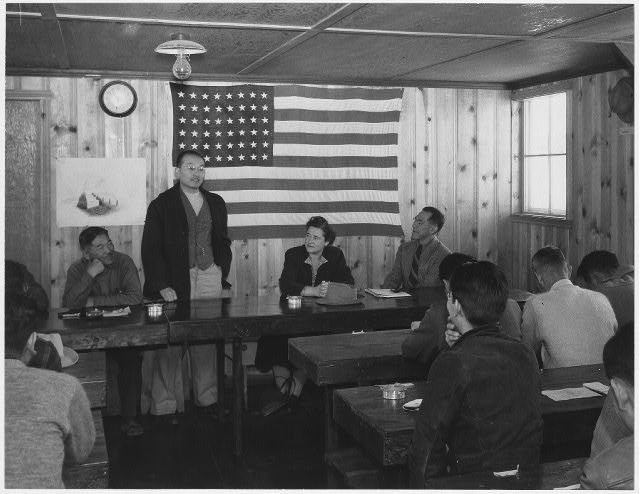 Townhall Meeting with American Flag
Adams' intent to portray the interred Japanese-Americans as typical members of society is inescapable. Baseball, American football, the American flag flying at a town hall meeting – subject selection was obviously of primary importance to Adams in shooting these photos. Even the hairstyles and clothing of the people in these shots is typical of American society at the time. The power of such images for getting a point across is undeniable and is made even more potent when the pictures are viewed as a collection. At a time when any depictions of Japanese would have been very slanted towards negative Japanese stereotypes, these pictures were confronting.
Ansel Adams knew the power of photography in social and political discourse. While he may forever remain most famous for his landscapes and skies, it's always fascinating to note that he could adapt his art to suit the messages he wanted others to see. Check out the entire collection at the Library of Congress.