Ansel Adams…The Photography Legend
Ansel Adams was an American Photographer and Environmentalist who was born in San Francisco on the 20th of February, 1902 and made his first trip to the Yosemite in 1916.
The first camera he owned was the Kodak No. 1 Box Camera and he published his first photographic portfolio in 1927. He appreciated the beauty of nature at a very early age and explored the beaches and coastal areas. He is famous for his black and white photographs of the Yosemite National Park.
Ansel's Exhibits
Ansel then held his one-person exhibition, "Pictorial Photographs of the Sierra Nevada Mountains" which opened at the Smithsonian Institution in 1931. This exhibition featured 60 prints taken in the High Sierra. Washington Post reviewed his work saying,
"His photographs are like portraits of the giant peaks, which seem to be inhabited by mythical gods."
After this, Ansel broadened his genre to still life and closeups and one of his best from this bunch is the "Rose and Driftwood."
It was in 1933, Ansel opened his own art and photography gallery in San Francisco. He also began publishing articles for photography magazines and in summers participated in Sierra Club outings as a paid photographer.
Ansel also started using his photos for the preservation of wilderness as he saw the Yosemite Valley being contaminated by "commercial development."
In 1934, Ansel was elected to the Sierra Club Board of Directors and in 1936, exhibited photographs at the Alfred Stieglitz's, an American gallery. His success led to new commercial assignments where he photographed wealthy patrons. Ansel became more popular during this period (the 1930s), a time when he experimented a lot and was more productive.
Many of Ansel's negatives were destroyed during a fire at his Yosemite Studio in 1937. In 1940, Ansel was selected as vice chairman of the new photography department at the Museum of Modern Art in New York.
He also organized a "Pageant of Photography" at the San Francisco Golden Gate International Exposition attracting millions of visitors.
In 1941, Ansel was hired by the Interior department to photograph national parks and monuments. It was during this time he developed the Zone system of exposure along with Fred Archer and used it as a method to determine proper exposure and contrast of the final print.
After the Attack of Pearl Harbour
Ansel was distressed by the Japanese American Internment that happened after the Pearl Harbour Attack on December 7, 1941, where more than 110,000 people of Japanese descent were forced from their homes to the relocation centers by the United States Government as it had declared war on Japan.
Ansel was invited by the director of the Manzanar War Relocation Center to document the camp life there and Ansel welcomed the opportunity.
The Japanese-Americans interned there during World War II. This work is a complete deviation from Ansel's unique style of landscape photography. Ansel exhibited these photographs at the Manzanar War Relocation Center and the Museum of Modern Art in 1944.
Documents that accompany Ansel's online portfolio say that the evacuation struck a personal chord with him after an ailing family employee was taken from his home to a far away hospital.
Ansel told an interviewer in 1974, that from a social point of view, his Manzanar photos were the "most important thing I've done or can do, as far as I know."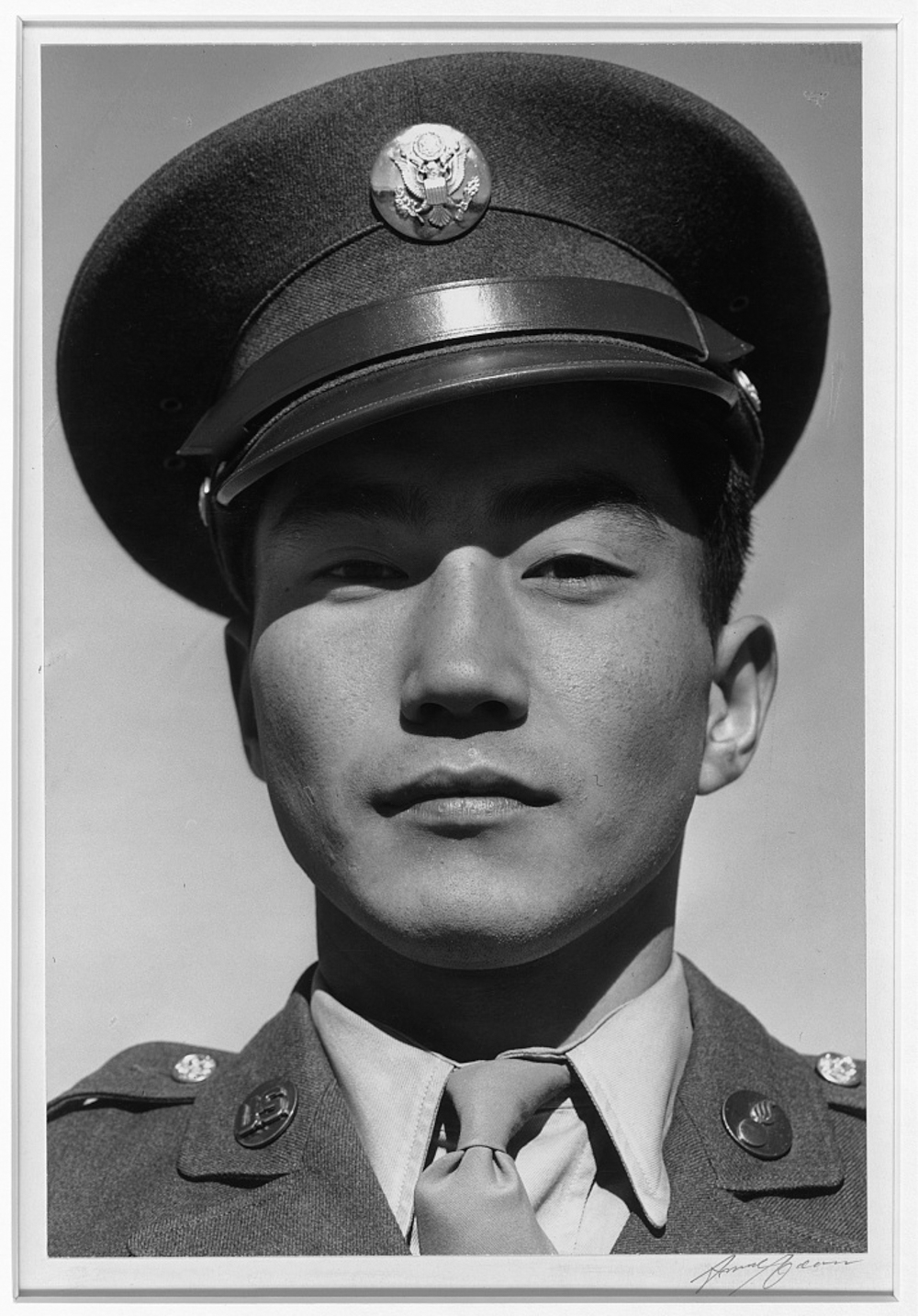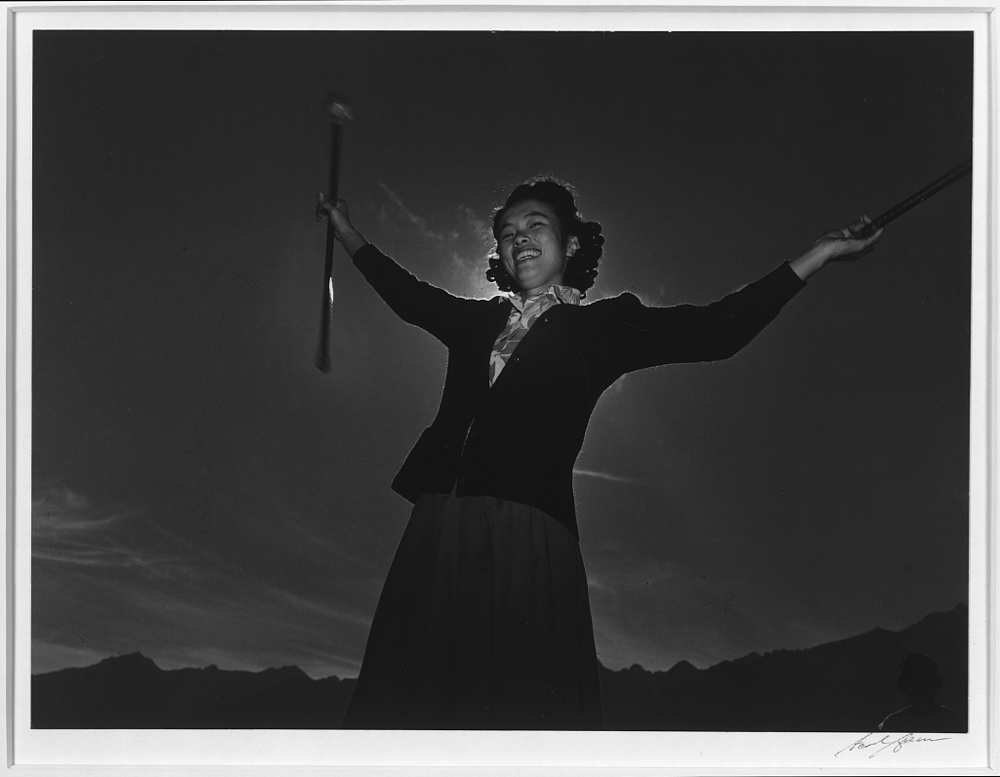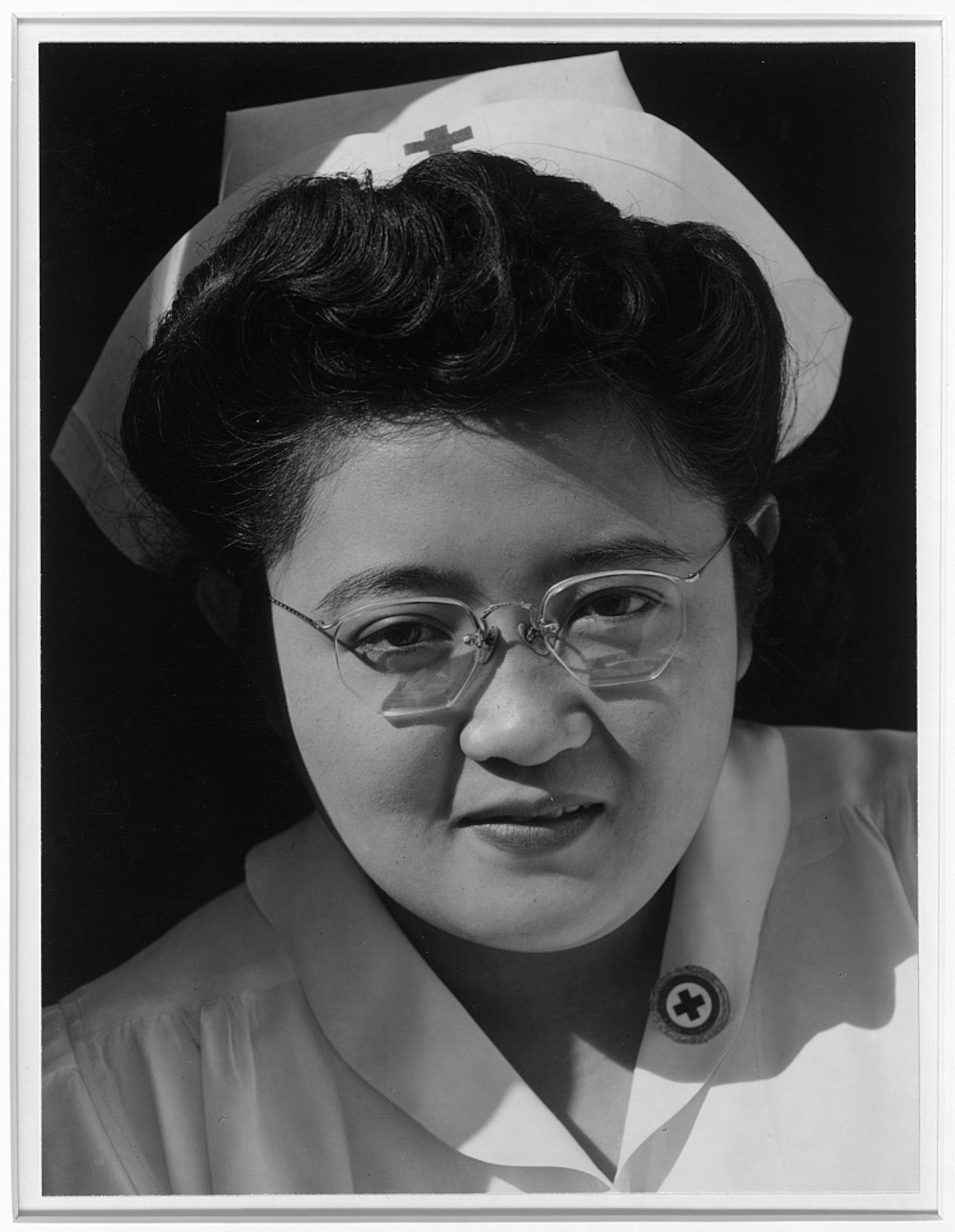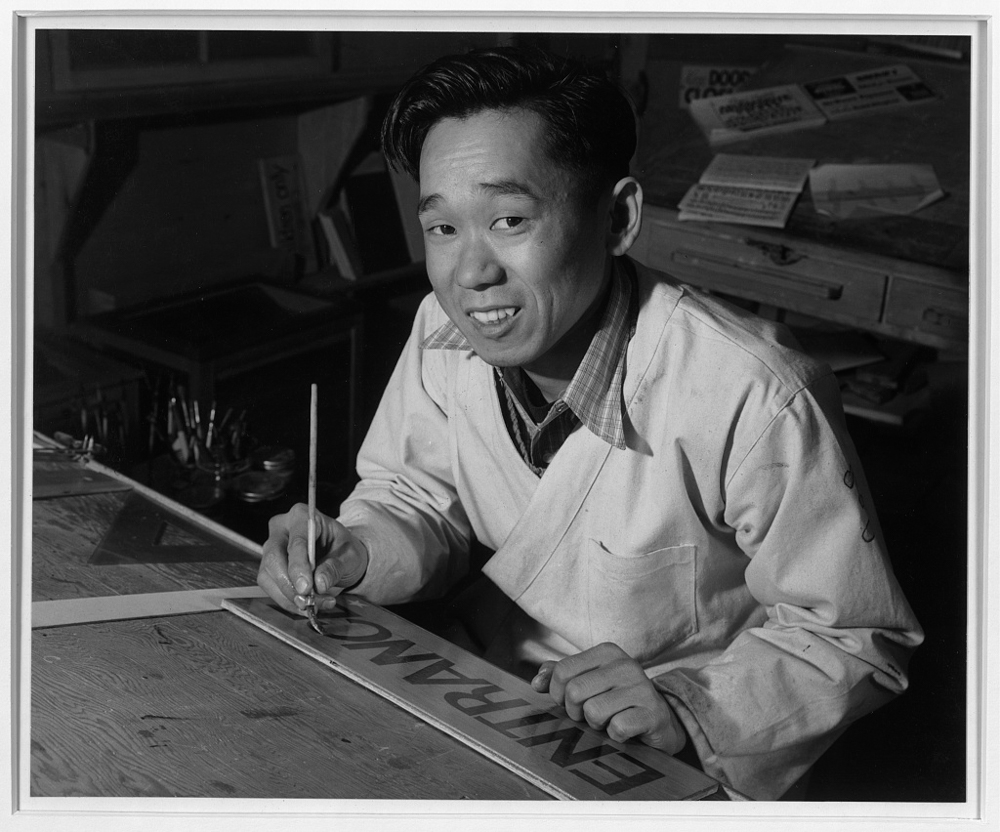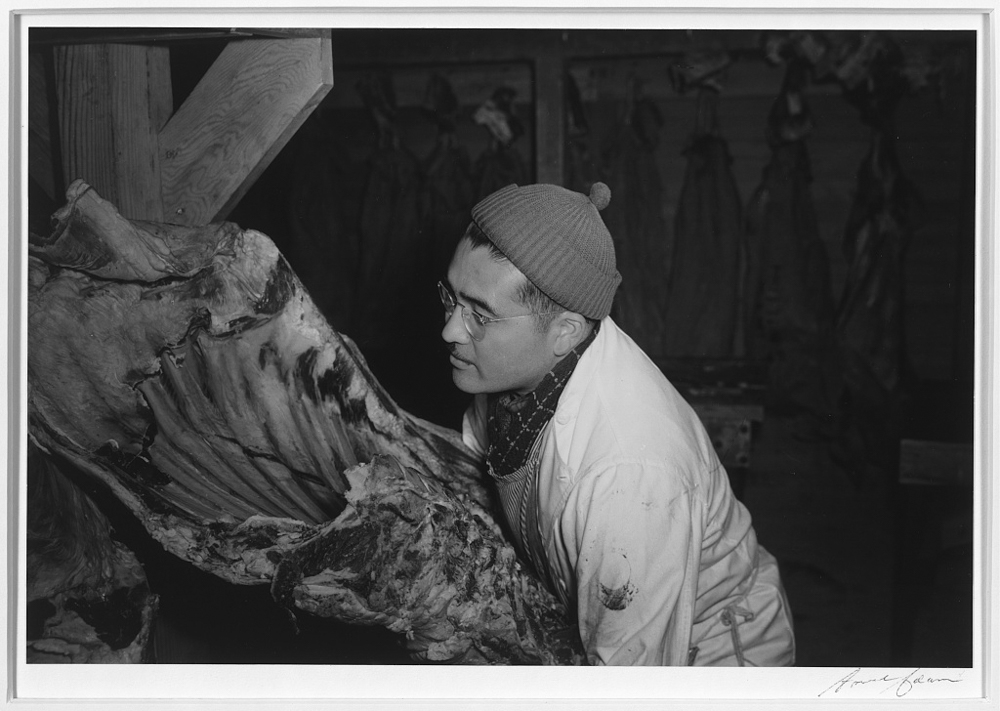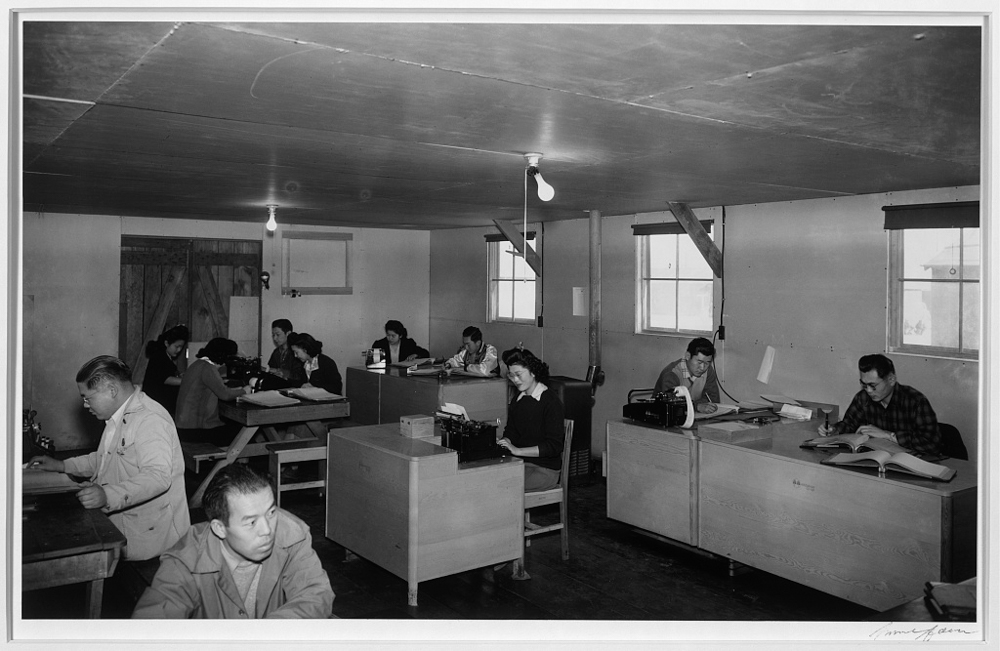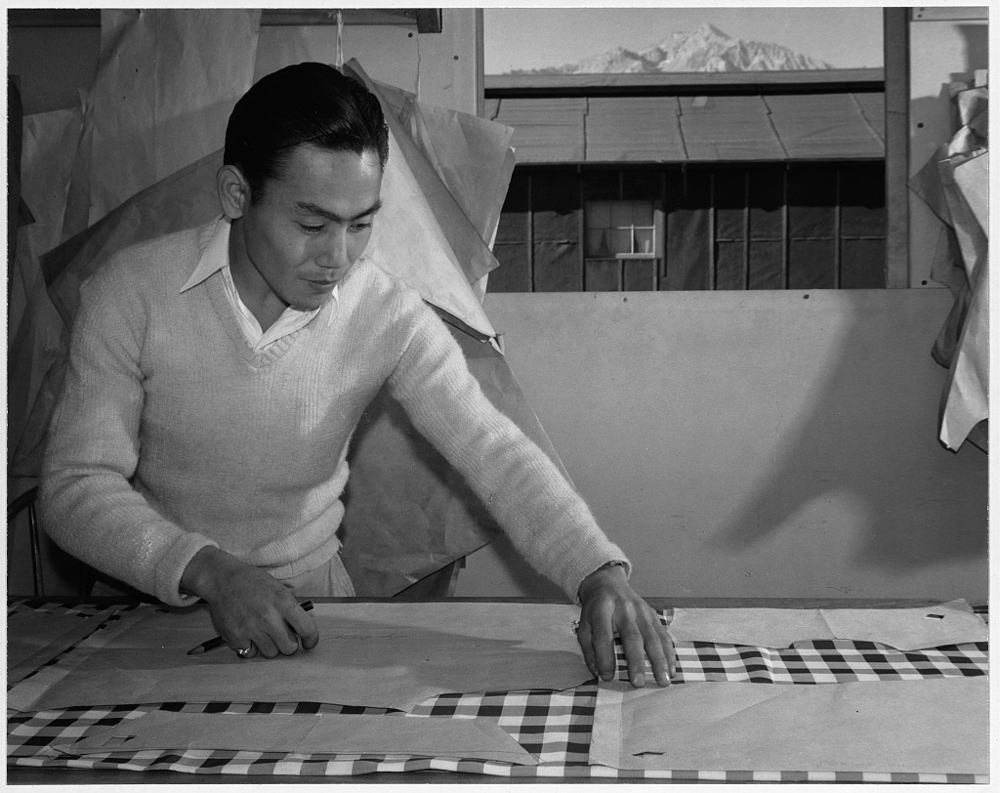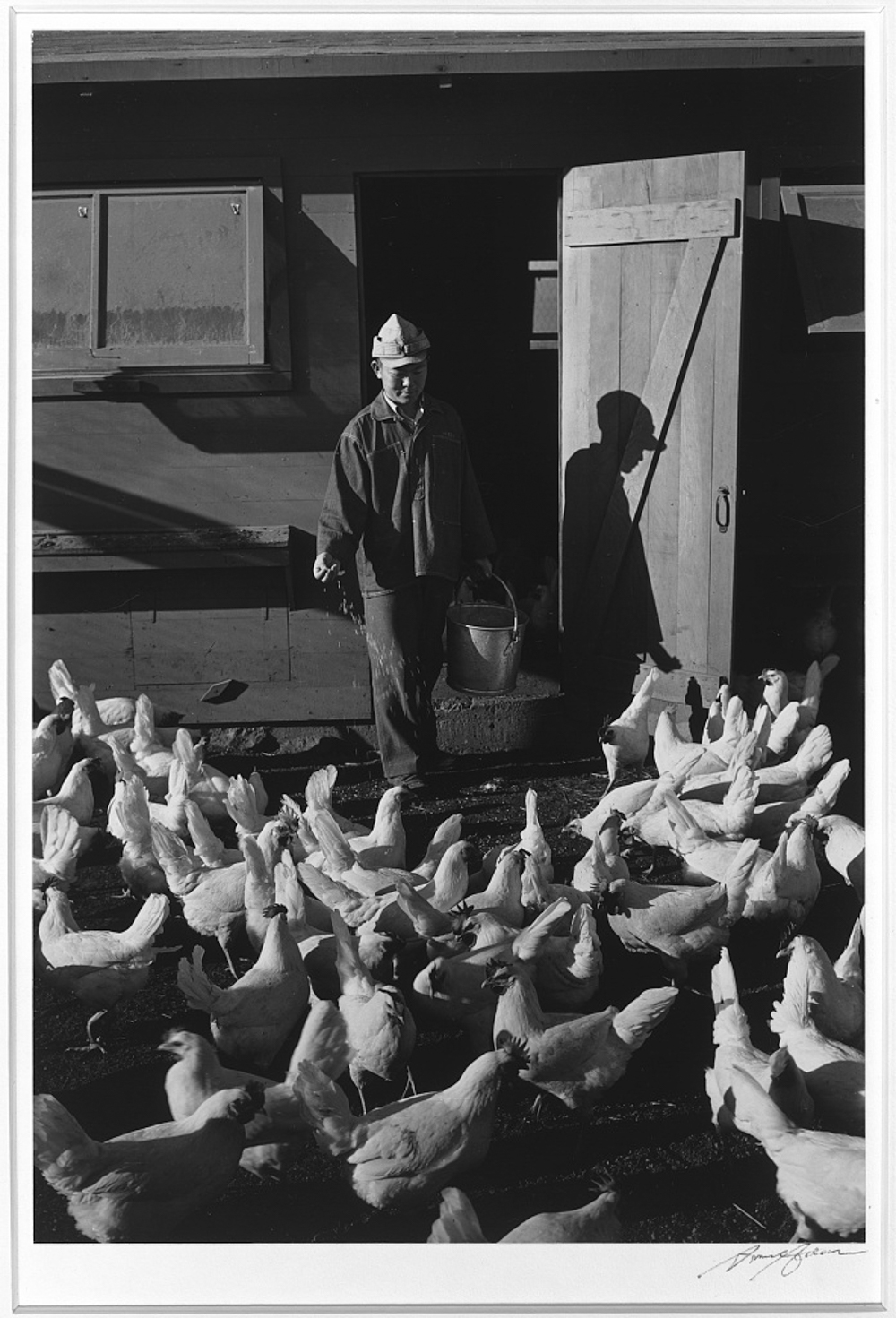 While most of the photos taken during this time were portraits, there are also images that show daily life, agricultural activities, sports and leisure activities of the people. Ansel offered this collection to the Library of congress in 1965 and said in a letter,
"The purpose of my work was to show how these people, suffering under a great injustice, and loss of property, businesses and professions, had overcome the sense of defeat and dispair [sic] by building for themselves a vital community in an arid (but magnificent) environment….
All in all, I think this Manzanar Collection is an important historical document, and I trust it can be put to good use."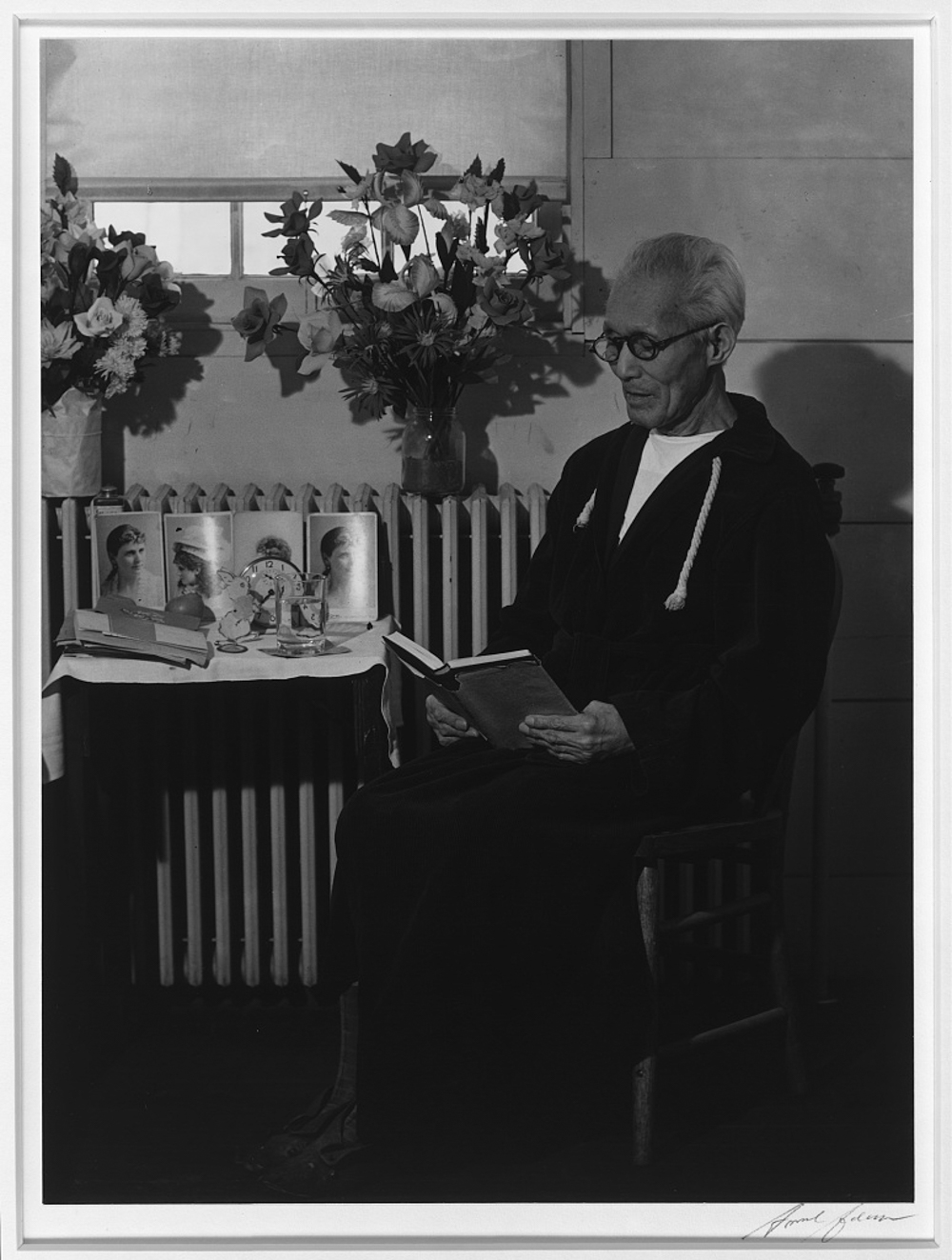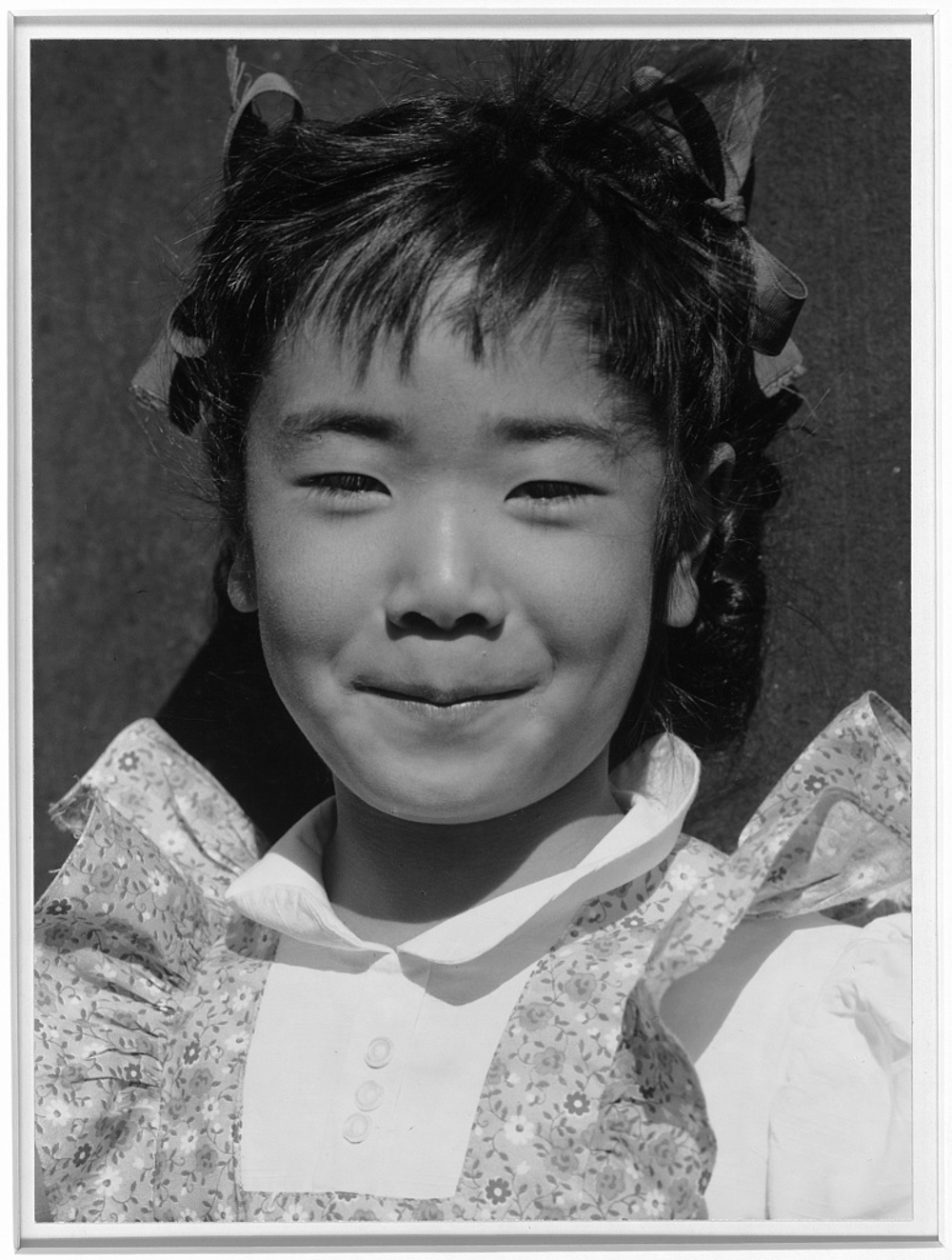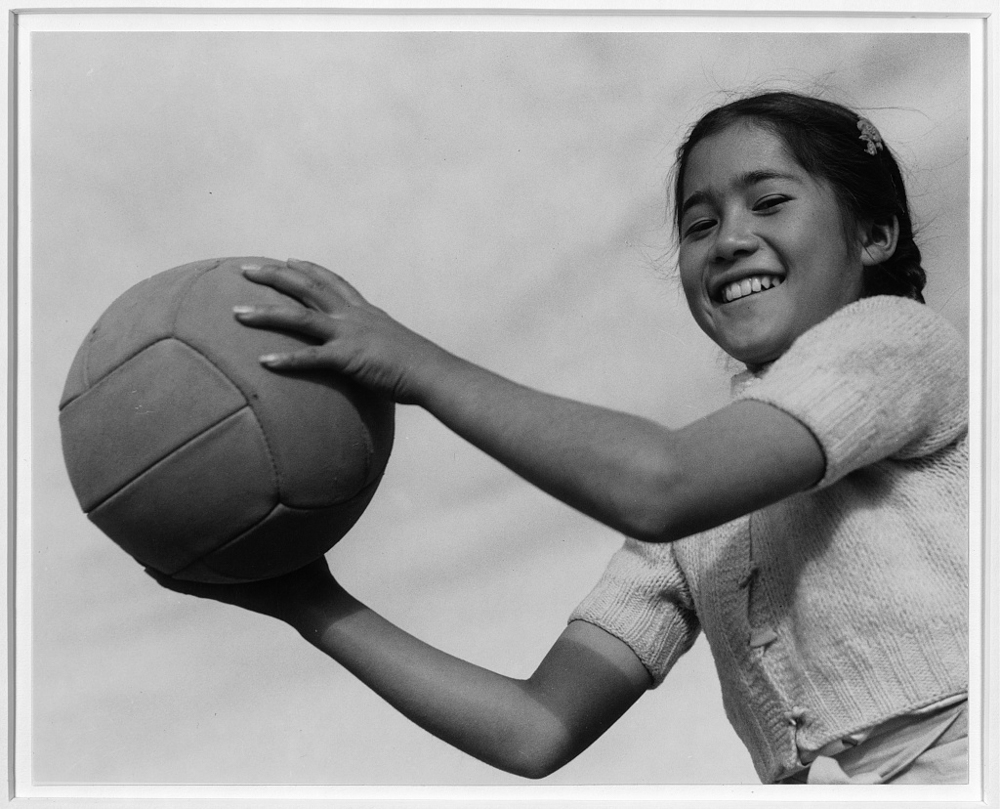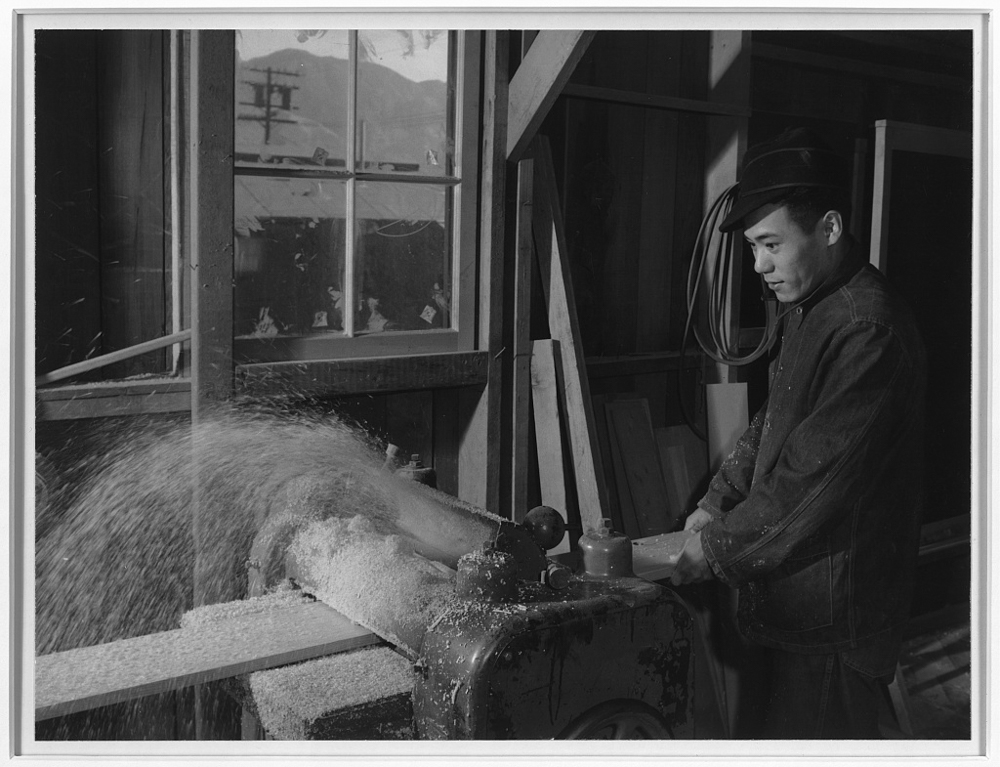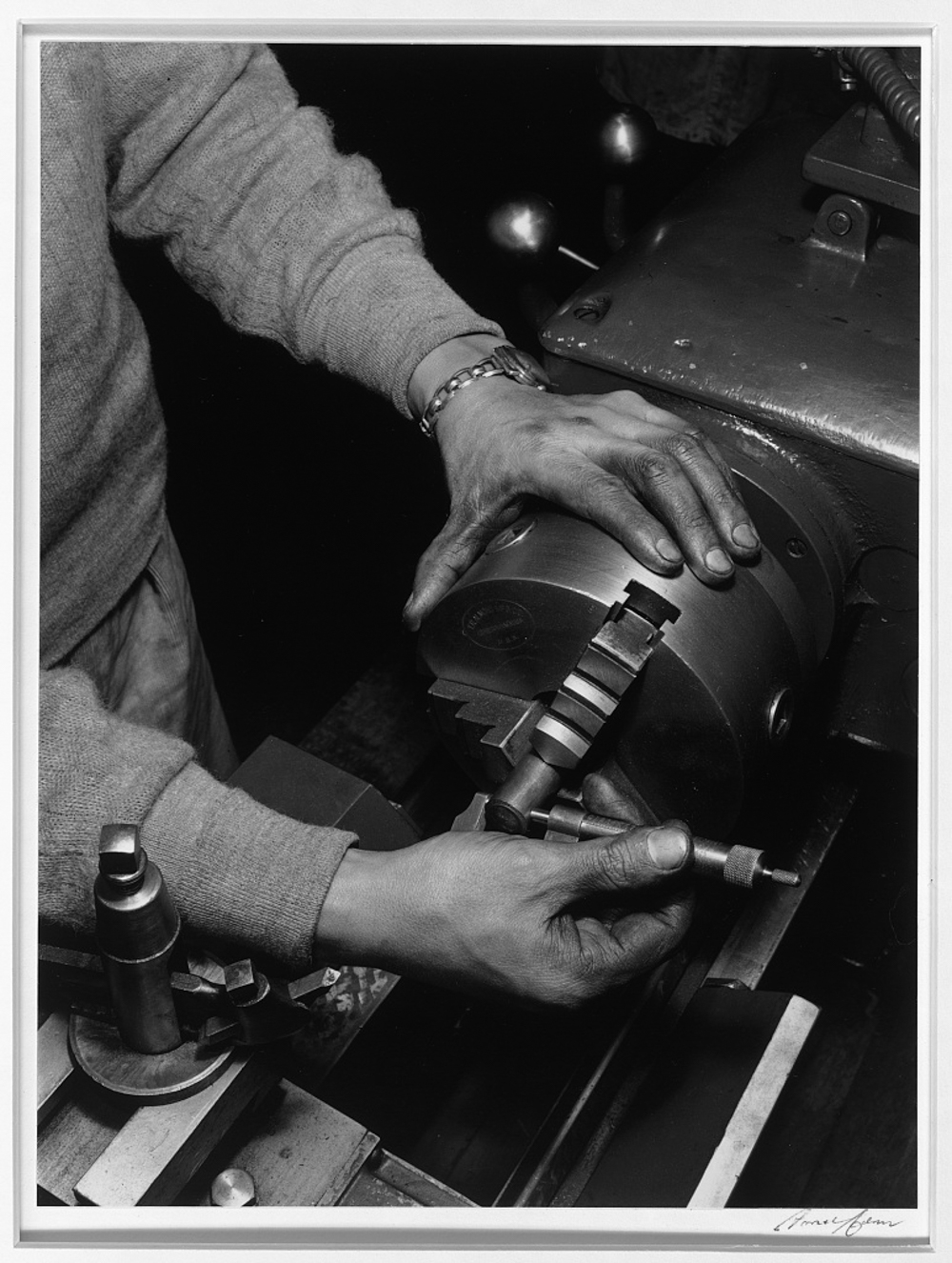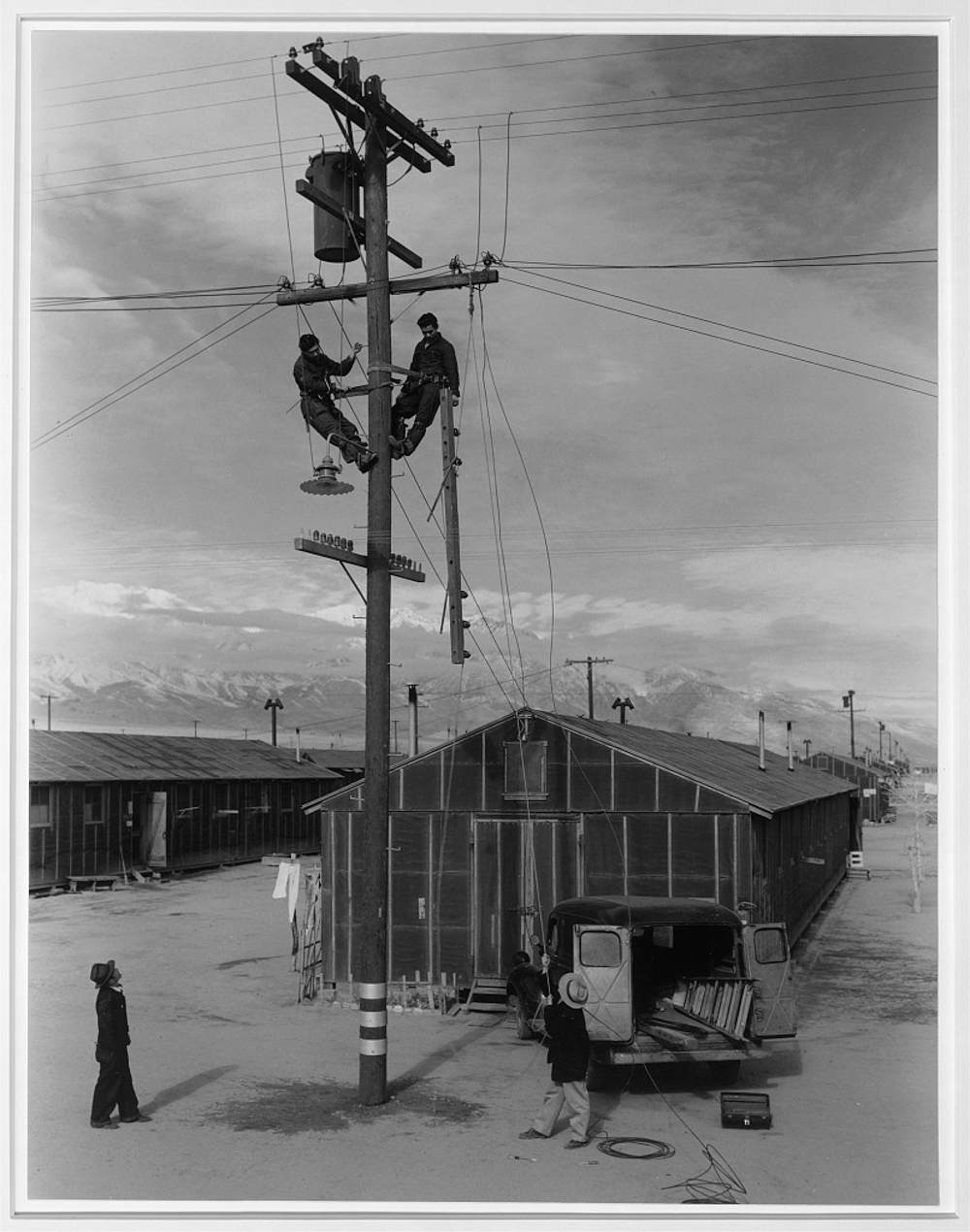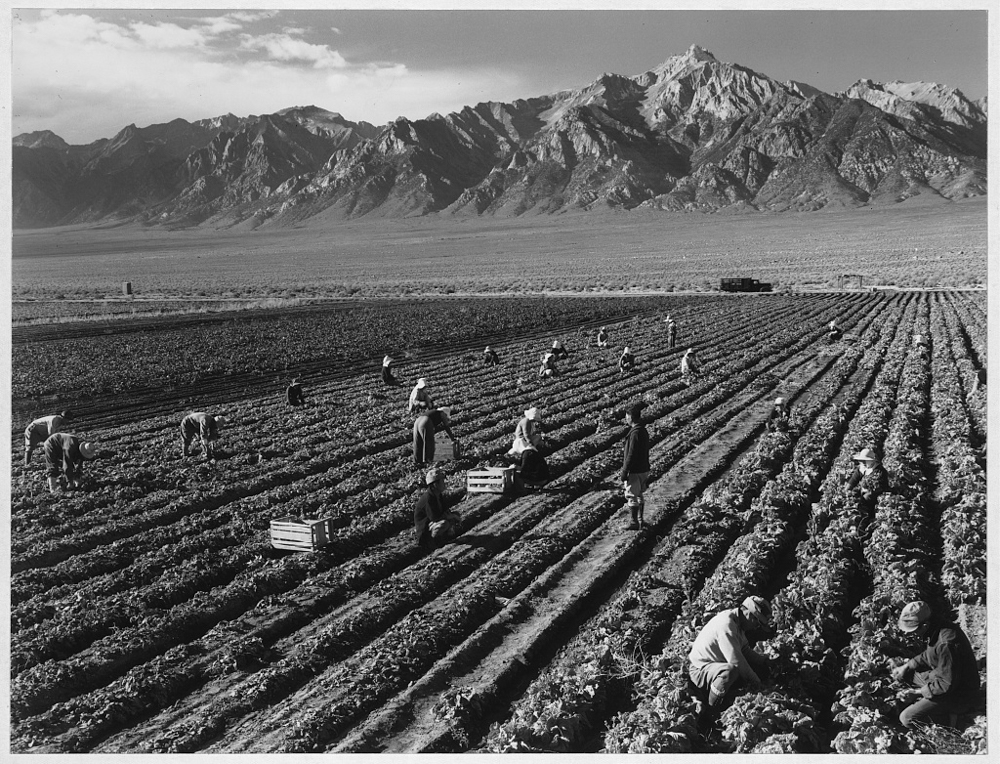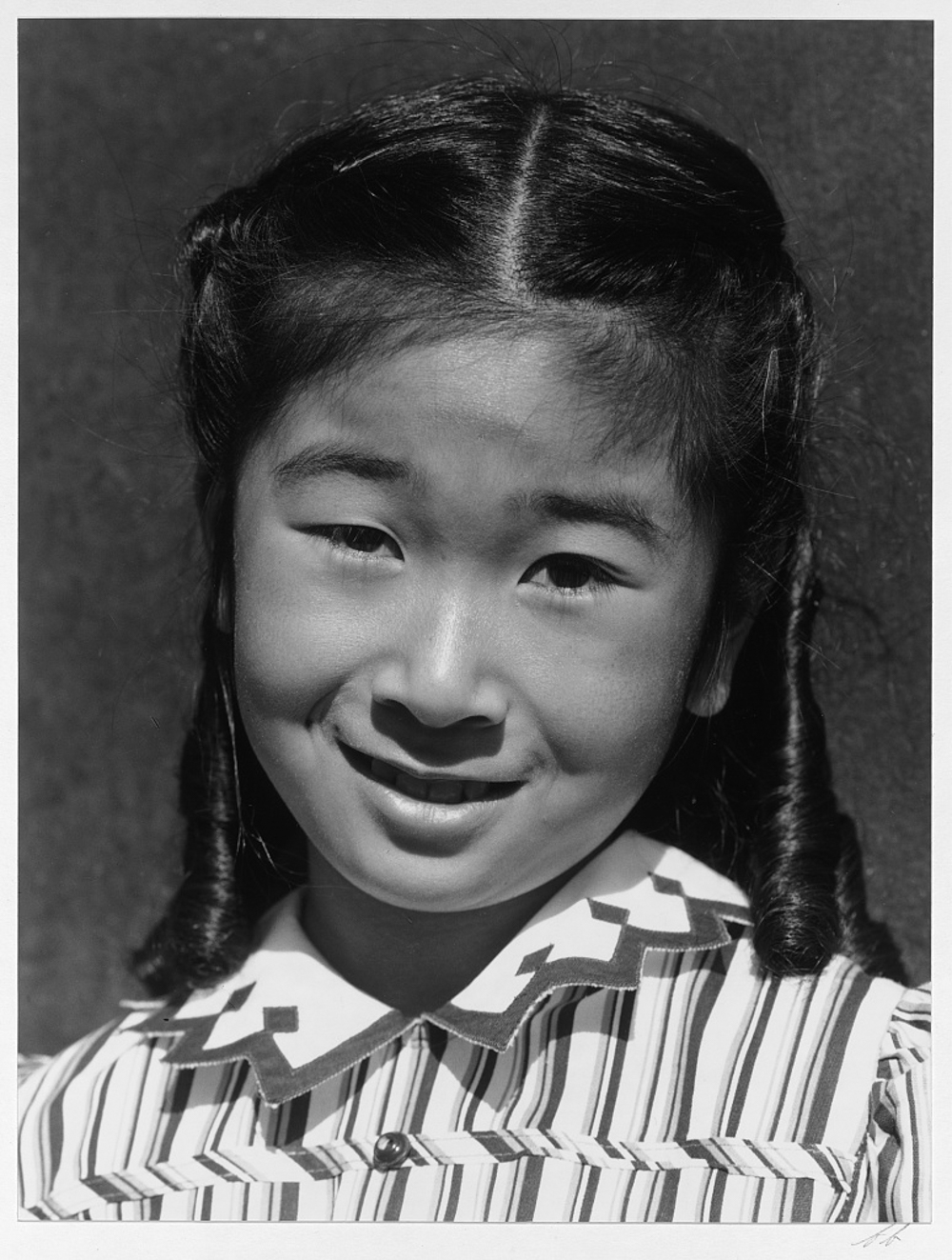 Ansel resigned from the Sierra Club Board in 1971 and also received the Presidential Medal of Freedom in 1980. He died in Carmel, California on the 22nd of April, 1984.
What you see here is a completely different collection of Ansel's work from what most people know as he was most famous for his black and white landscape photographs especially those of the Yosemite National Park.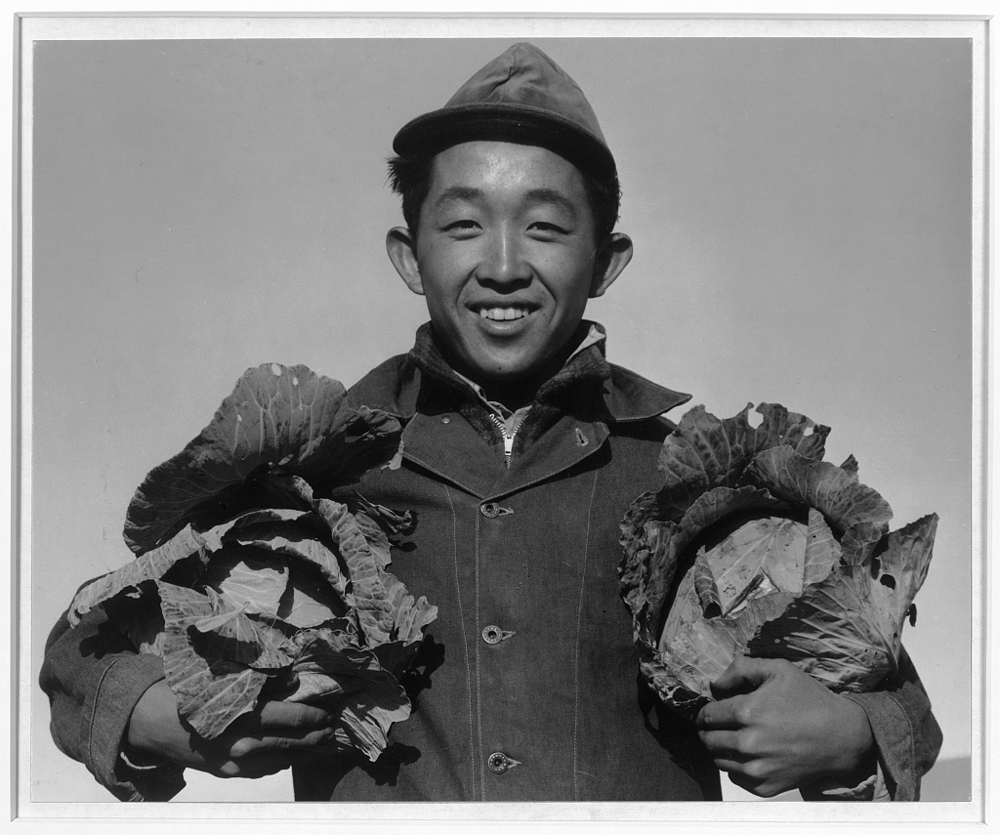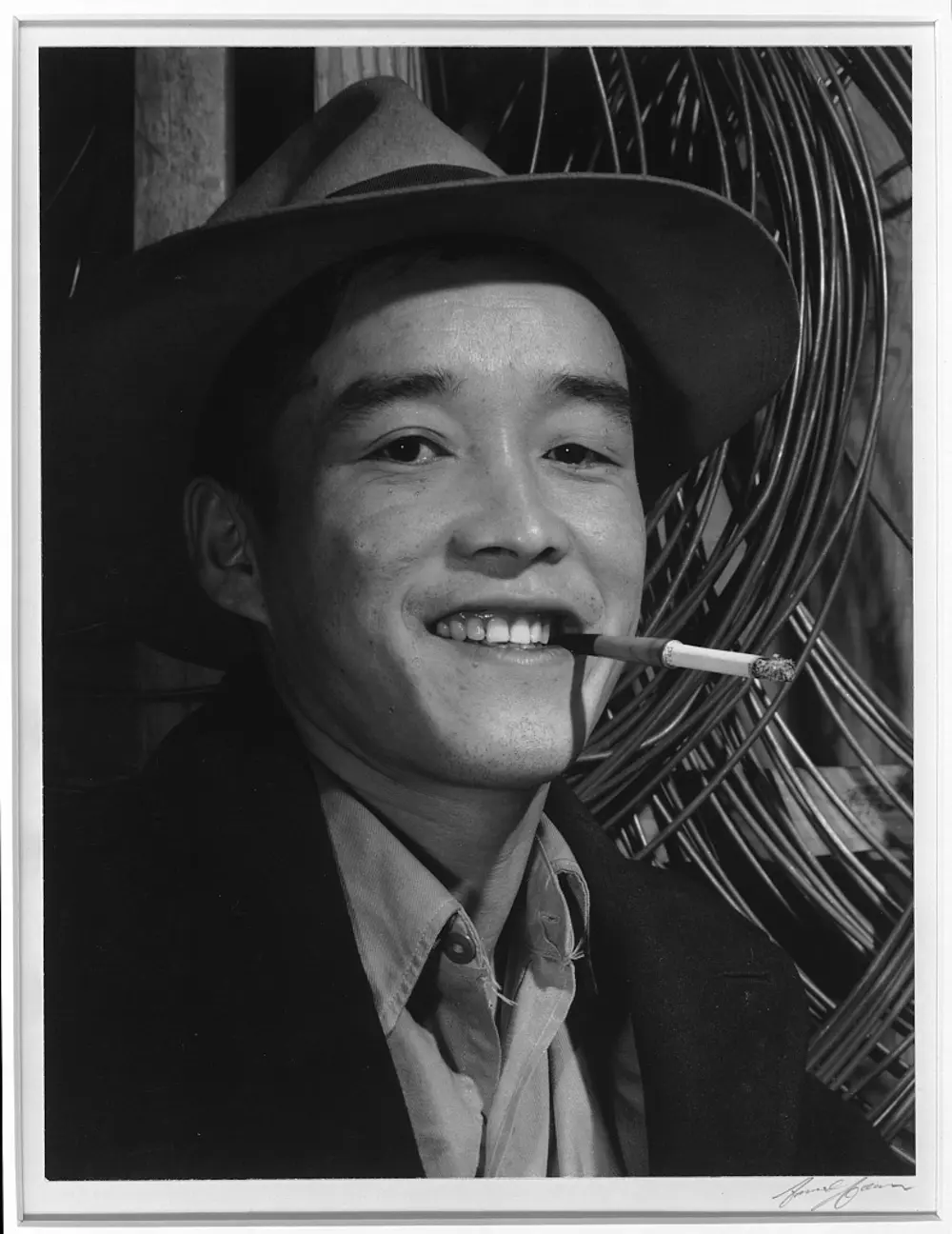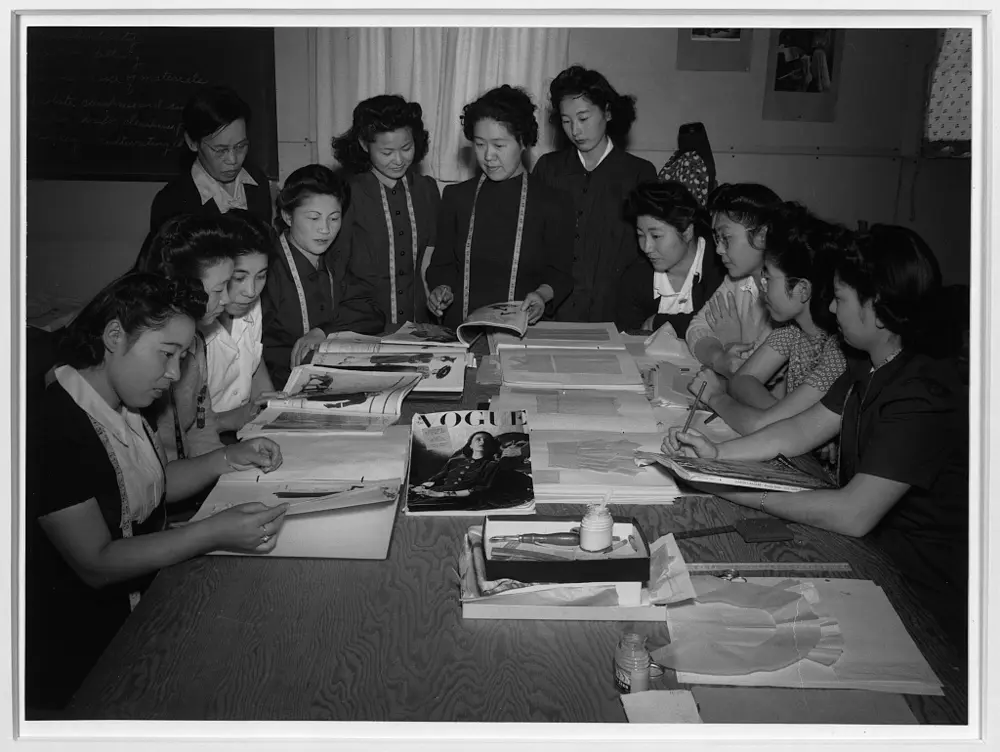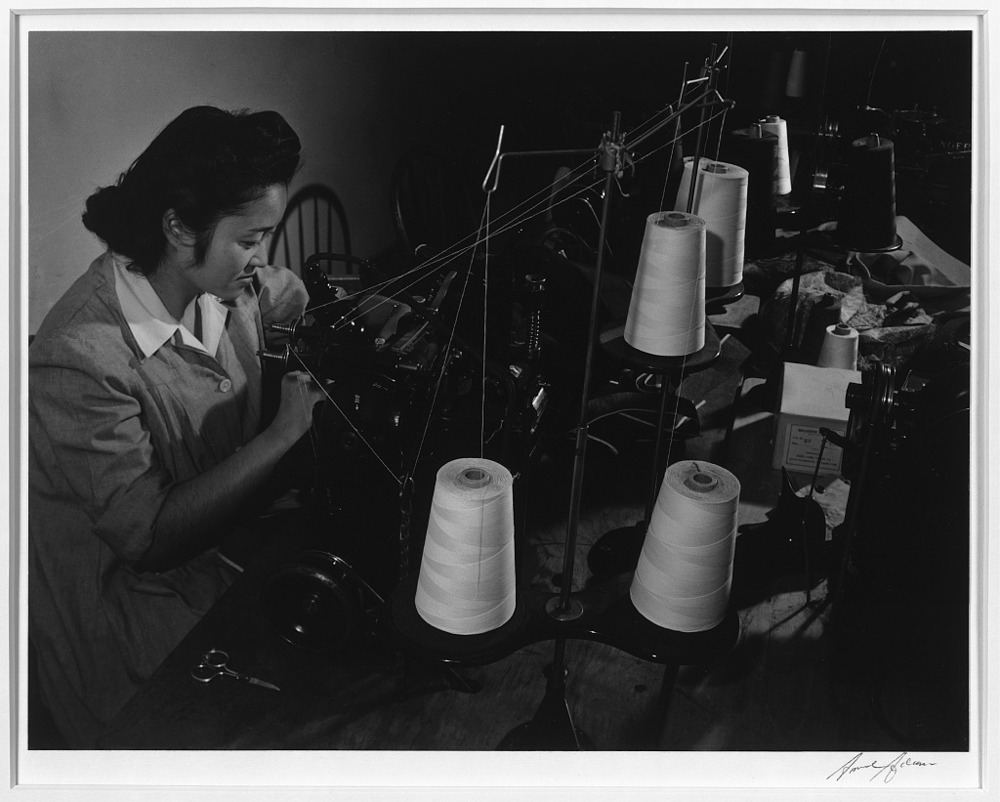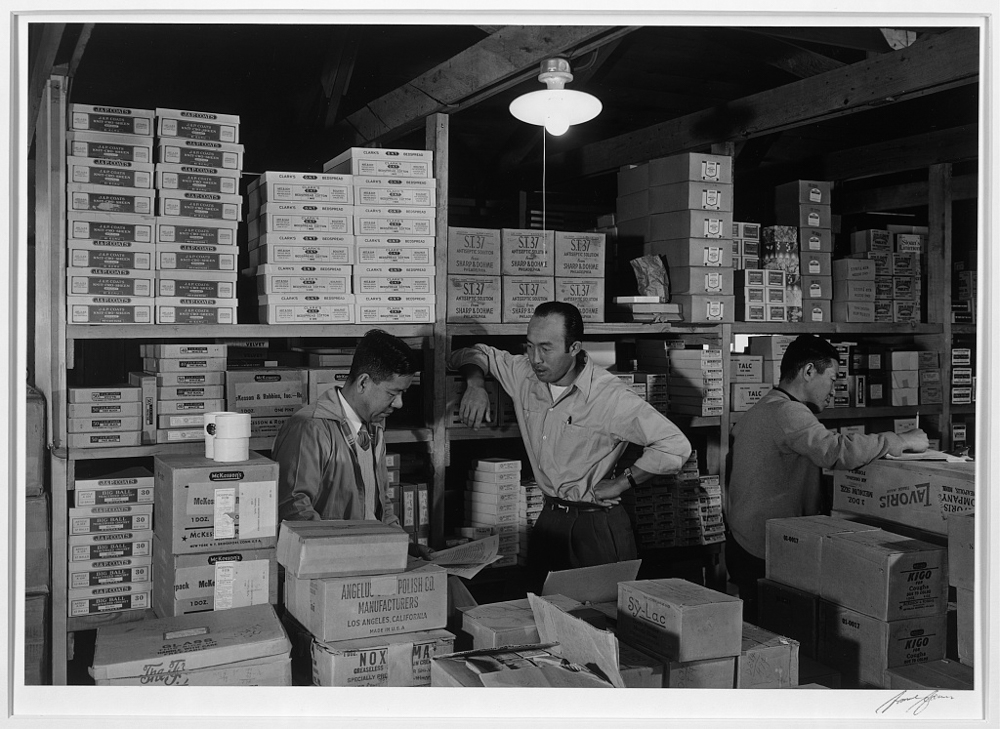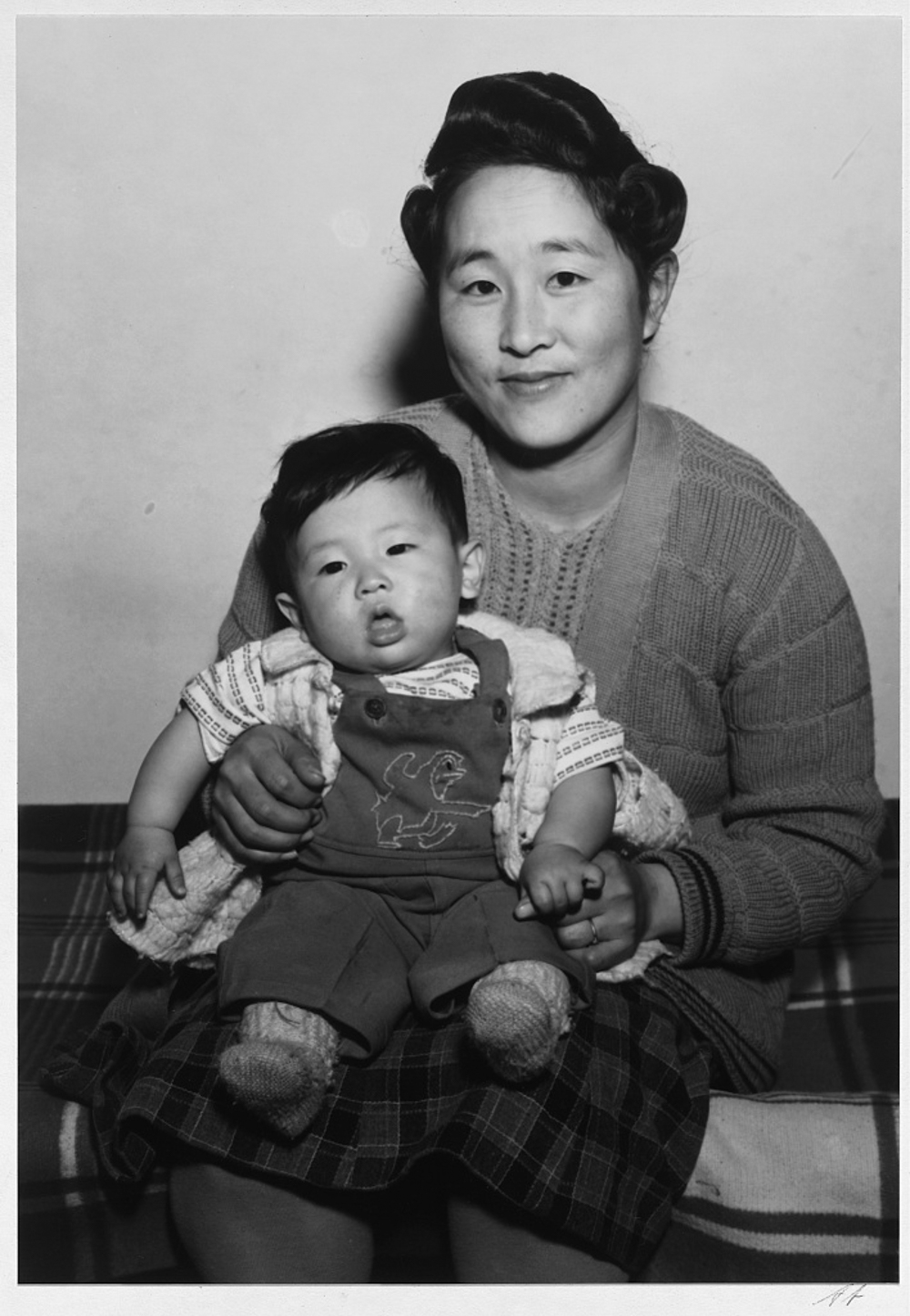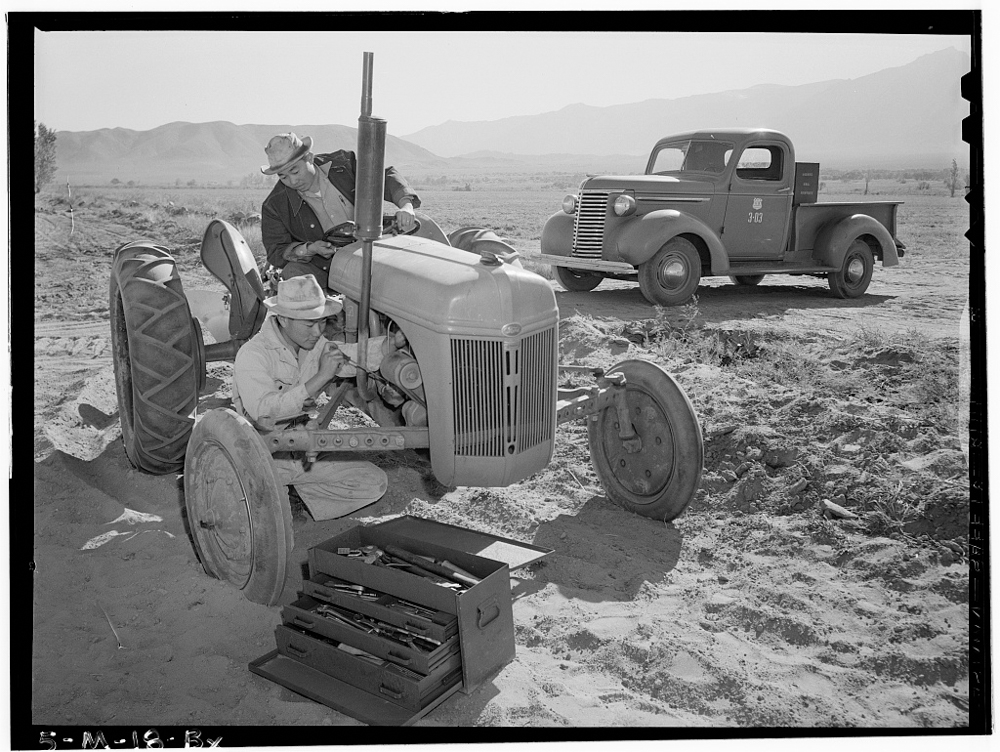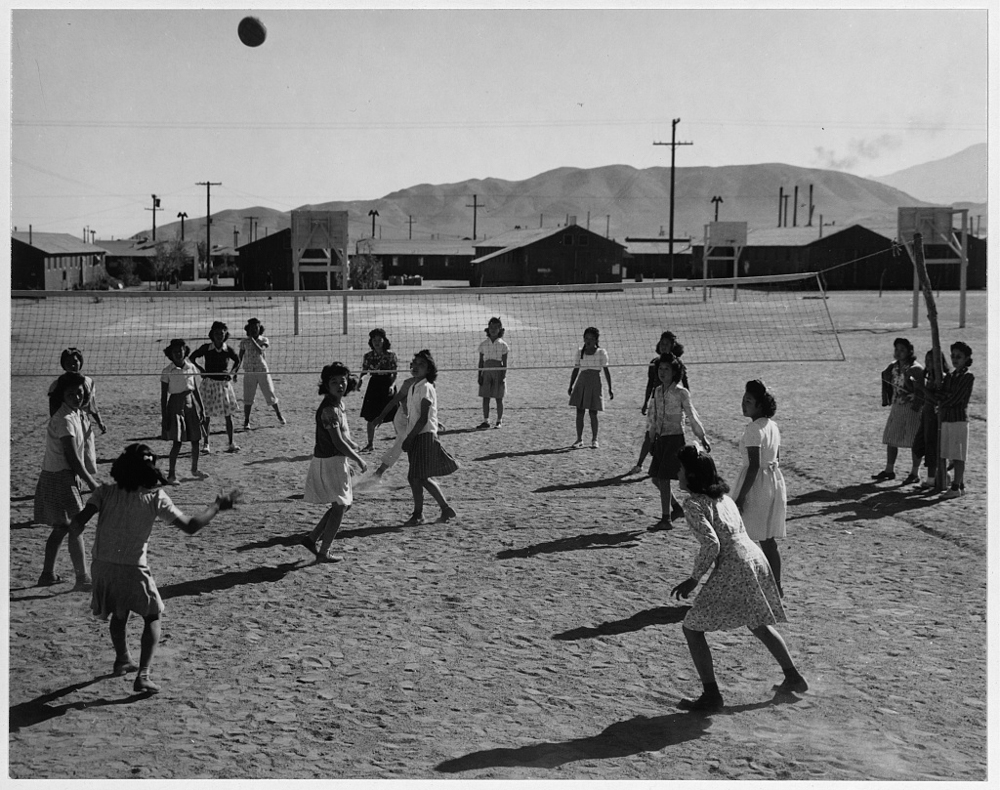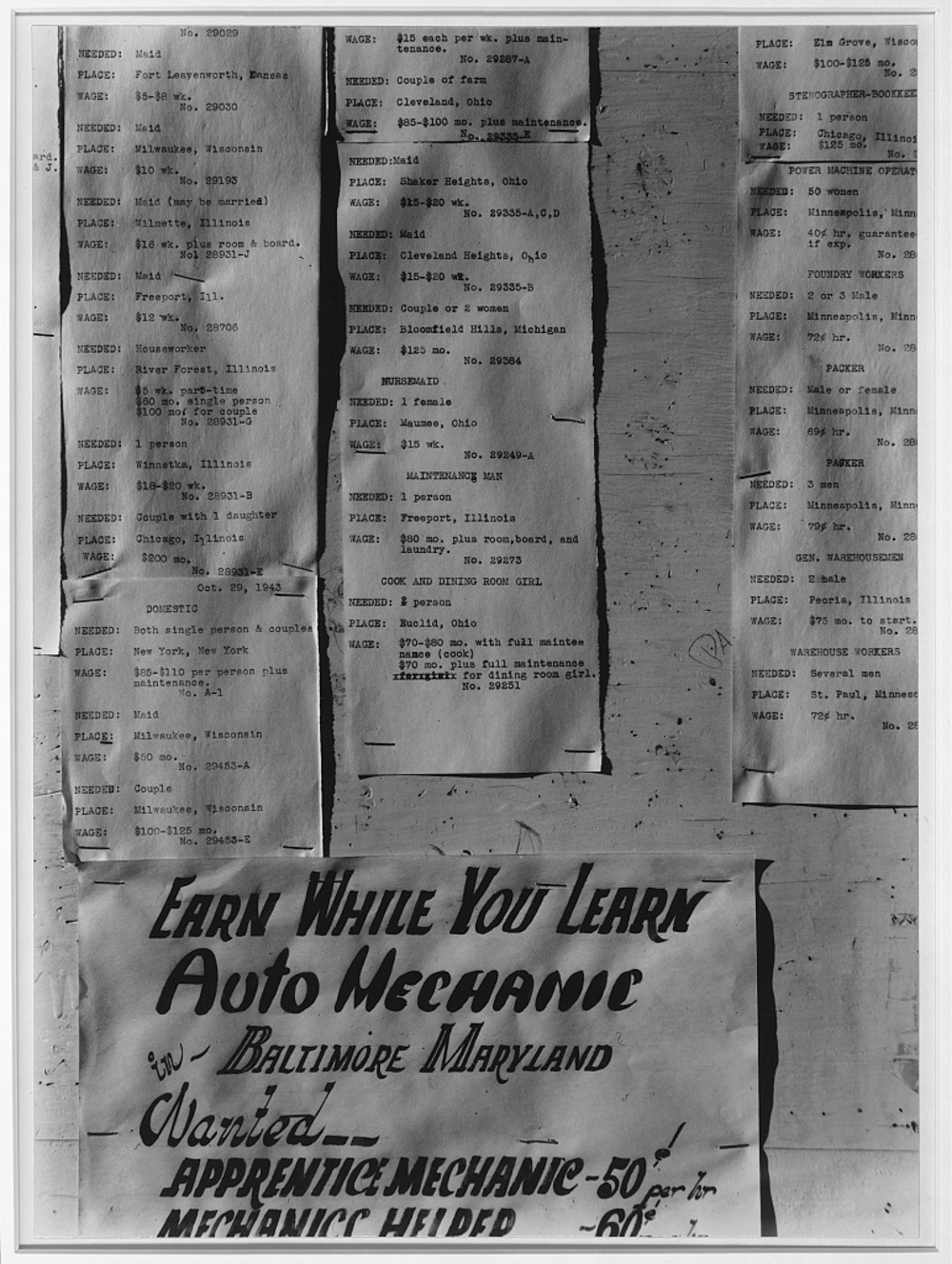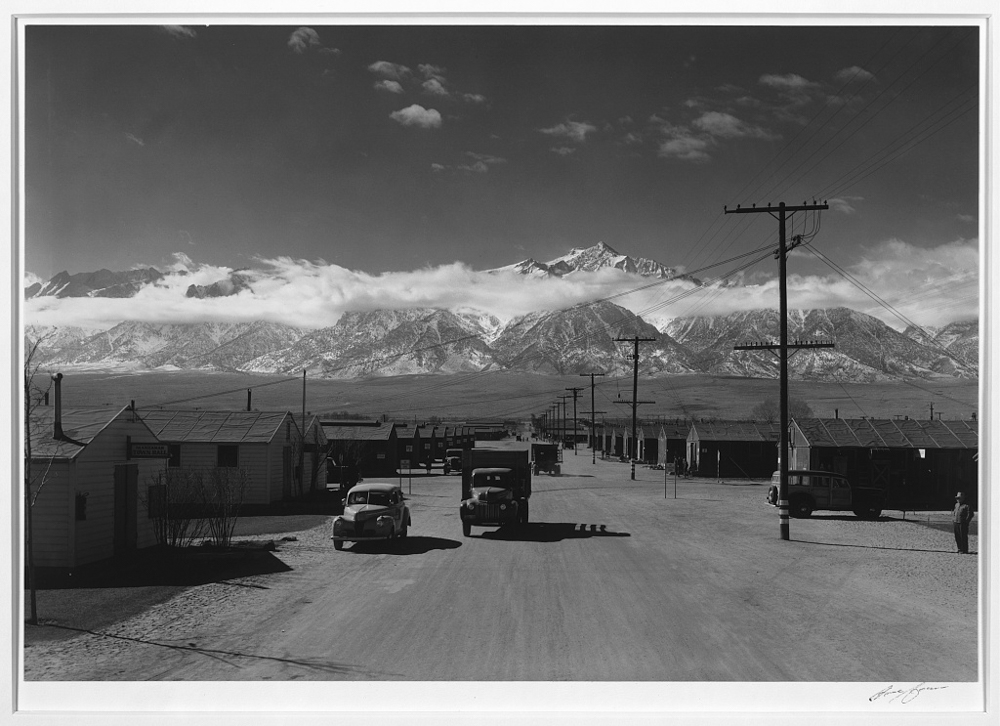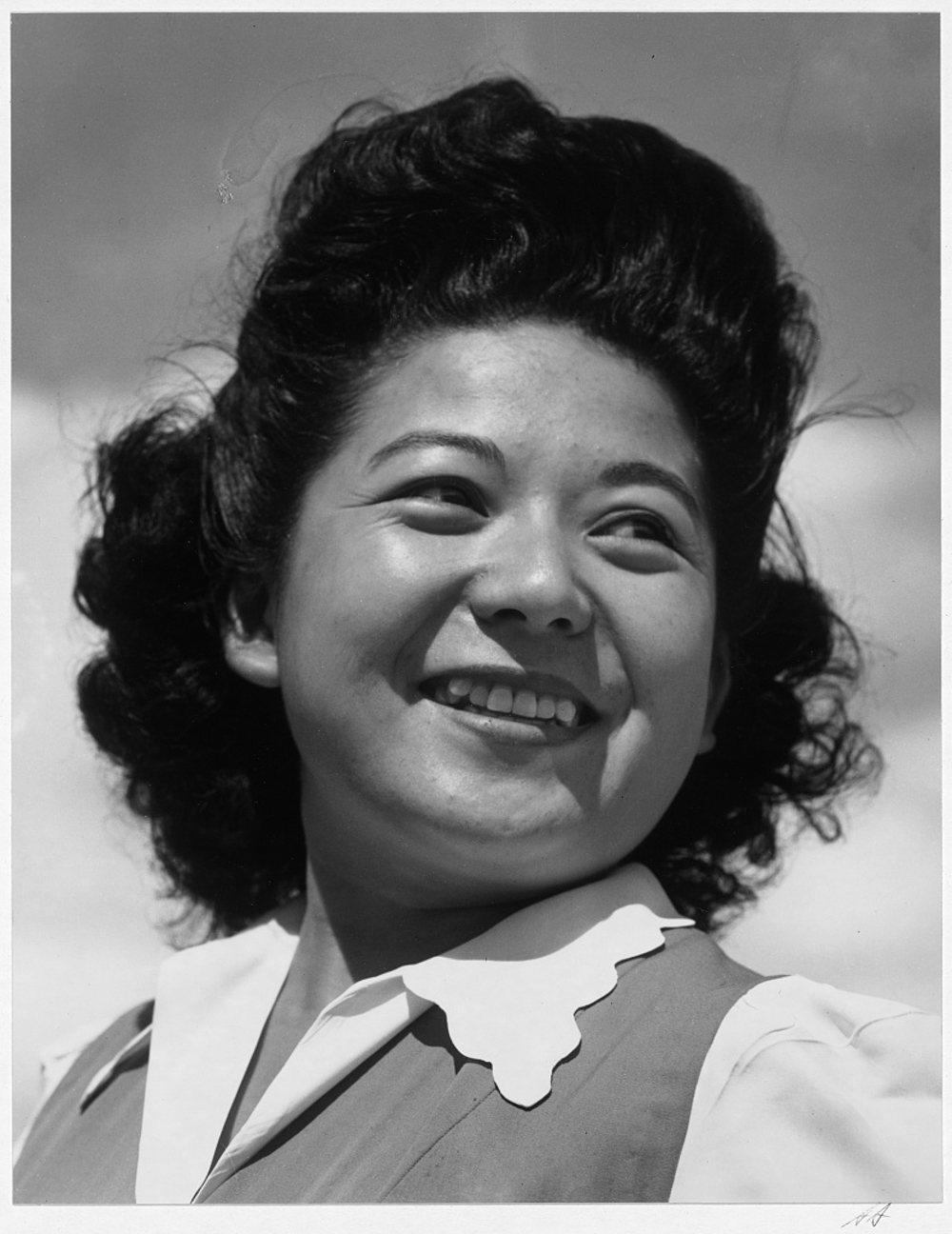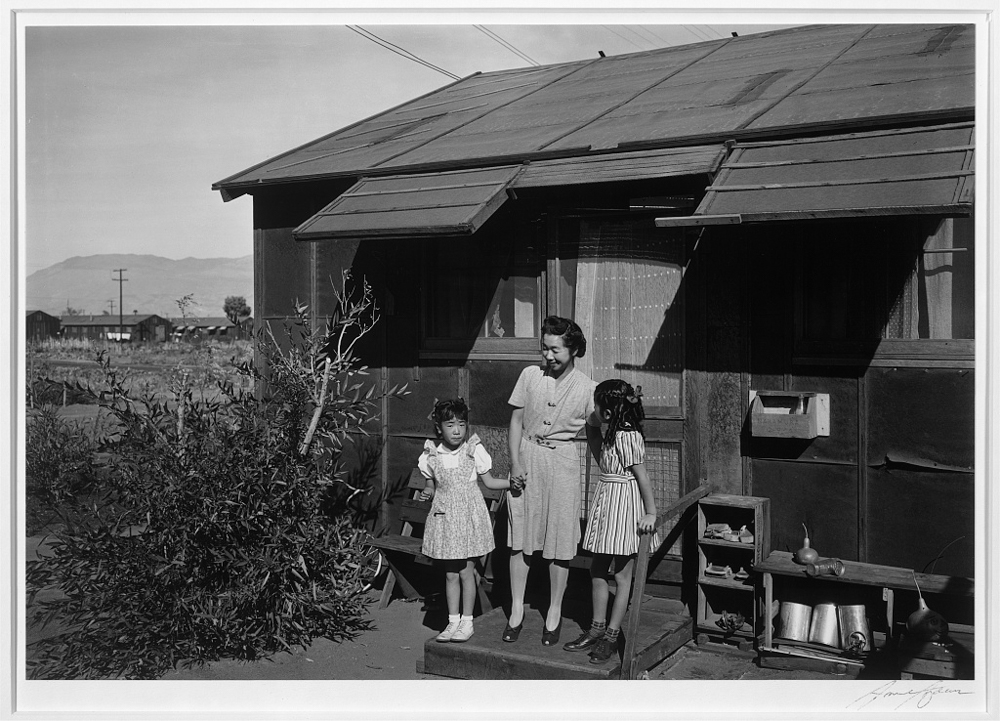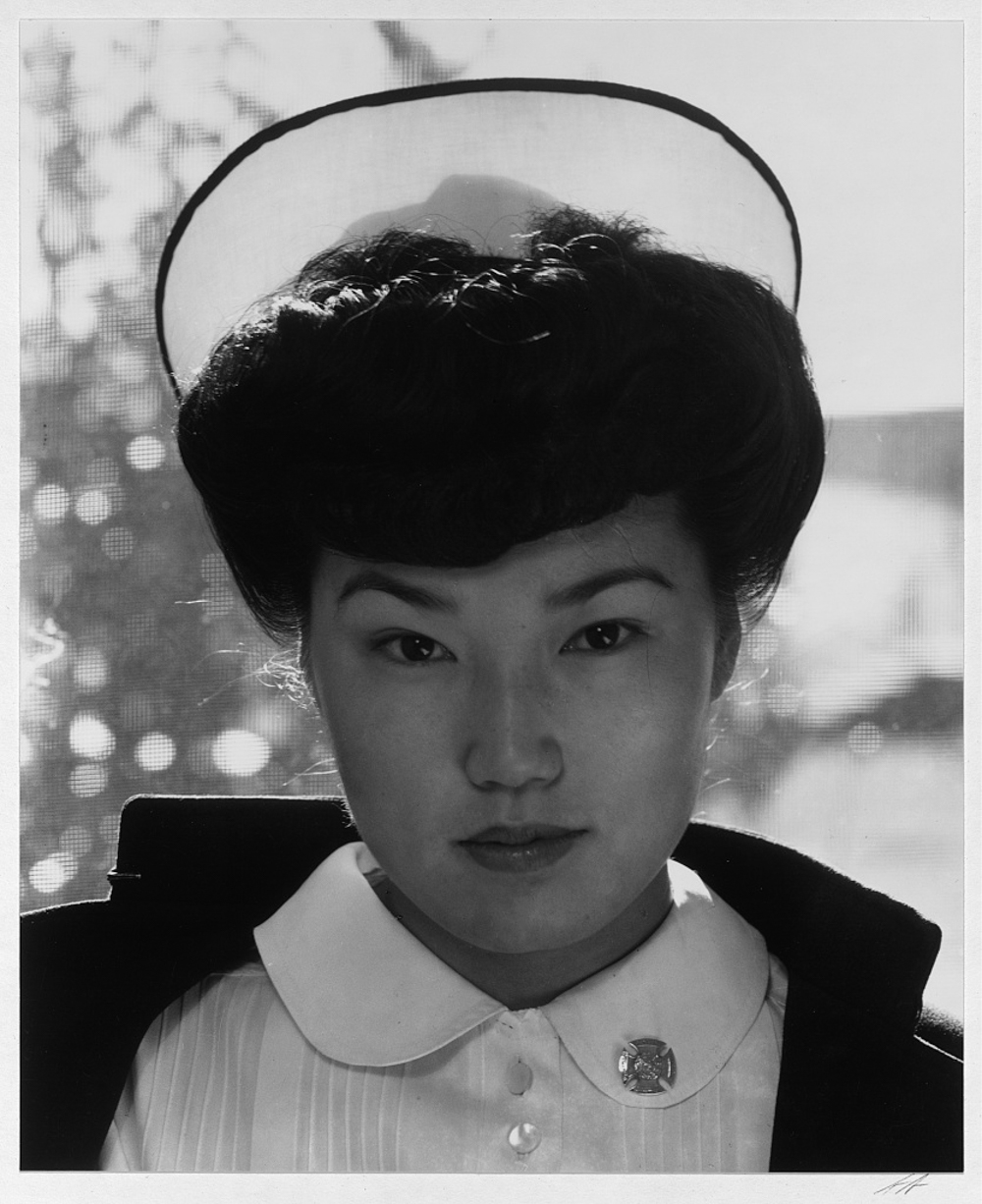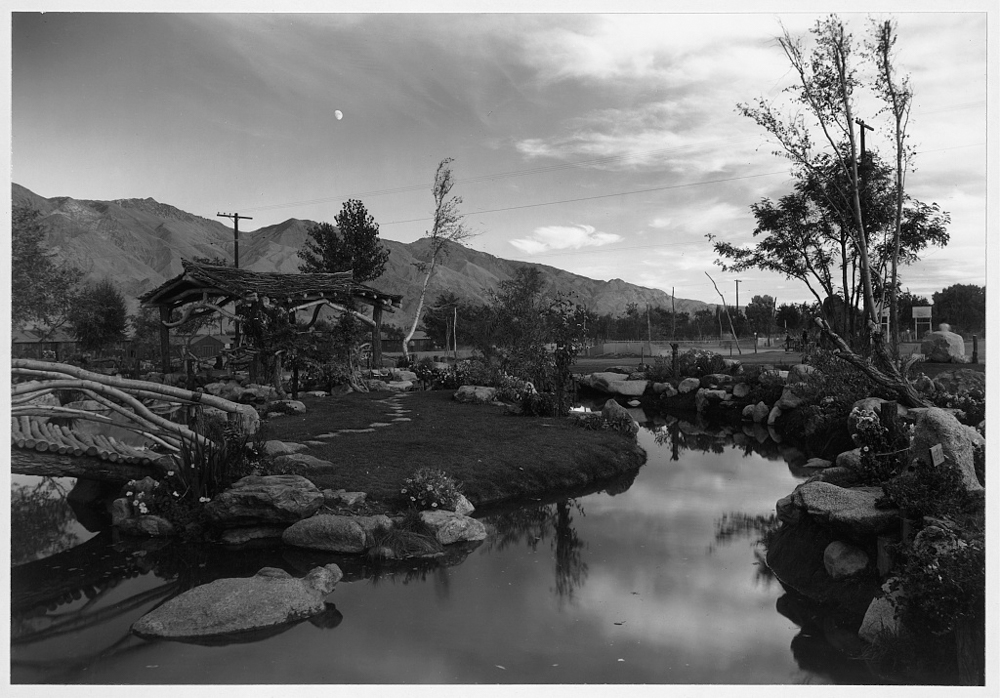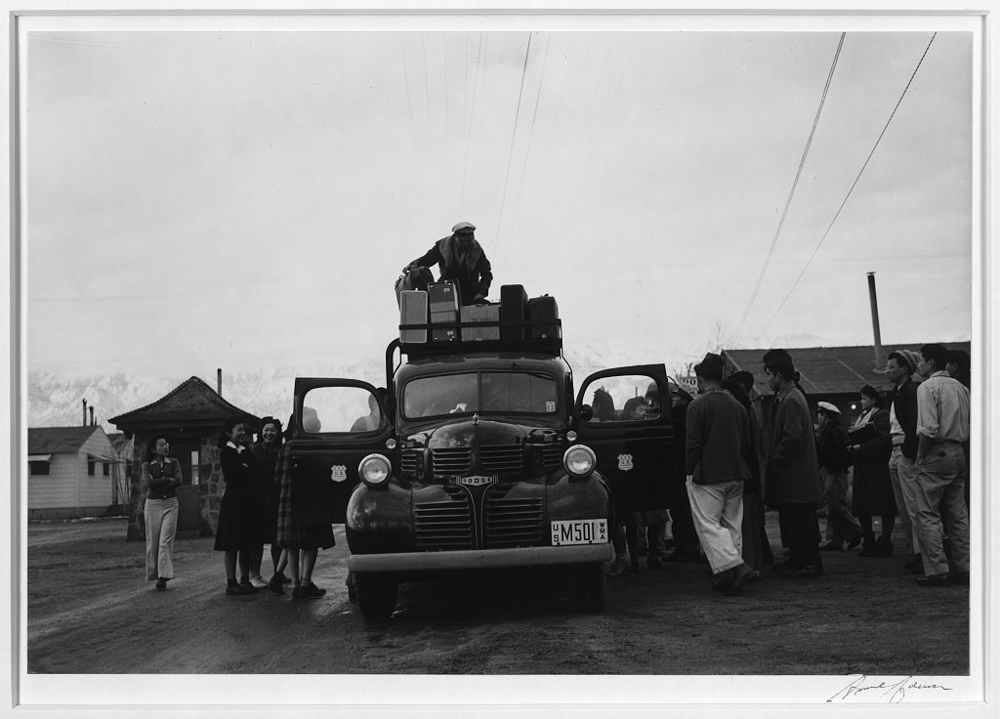 To see more of Ansel's work on the Manzanar Relocation Center, visit the Library of Congress here.