A big day from the folks over at Cupertino as Apple unveils yet another line of its popular iPhone models, this one geared toward the more budget conscious among us.
Following in the wake of the impressive (and expensive) iPhone XS and XS MAX, the XR will be a multicolored variant that comes in white, black, blue, yellow, coral and (PRODUCT)RED with a 6.1-inch Liquid Retina LCD as opposed to the OLED screen on the XS and XS MAX. In terms of sizing PetaPixel reports that the iPhone XR comes in the same size as the current iPhone 8 Plus with a screen at 5.5 inches.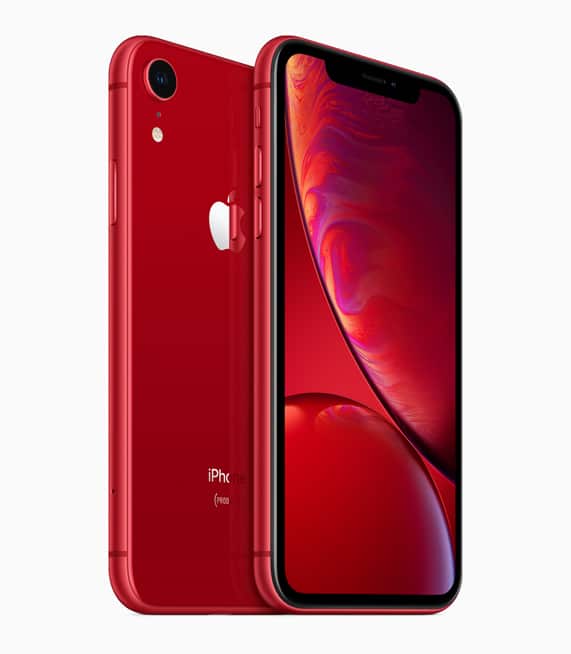 Like the XS and XS MAX the display on the XR is edge to edge in an expansion of the style introduced on the current iPhone X series of phones. In a litany of marketing buzzwords, the back of the phone is aerospace-grade aluminum while the front is the "strongest" glass in the industry. This design contrasts with the XS glass front and back design and mimics the iPhone 8's basic look excepting for the edge-to-edge screen.
The XR will come with IP67 water resistance, the new A12 Bionic chip, Face ID, LTE Advanced, Dual SIM, and iOS 12 preinstalled according to Apple.
For those iPhone photographers out there the XR might present less of a compelling case than its more expensive brother as it features a single camera, albeit a 12-megapixel f/1.8 wide-angle lens.
One vaunted feature that made its way over from the XS to the XR is the Bokeh update with a depth-of-field slider that adjusts that setting on the fly. PetaPixel says it goes "from maximum bokeh at f/1.8 to maximum depth-of-field at f/16."
The iPhone XR will arrive some time after the XS and comes in 64GB, 128GB and 256GB variants. Expect the pre-orders for the phone to begin October 19th with a ship date aimed for the 26th of October at a starting price of $USD 749.
You can watch a presentation about the two new iPhones from Jony Ive here on YouTube.