We've known for some time that Apple was going to make some Macbook Pros with its own internal M1 chipsets. We just didn't know how powerful they would be.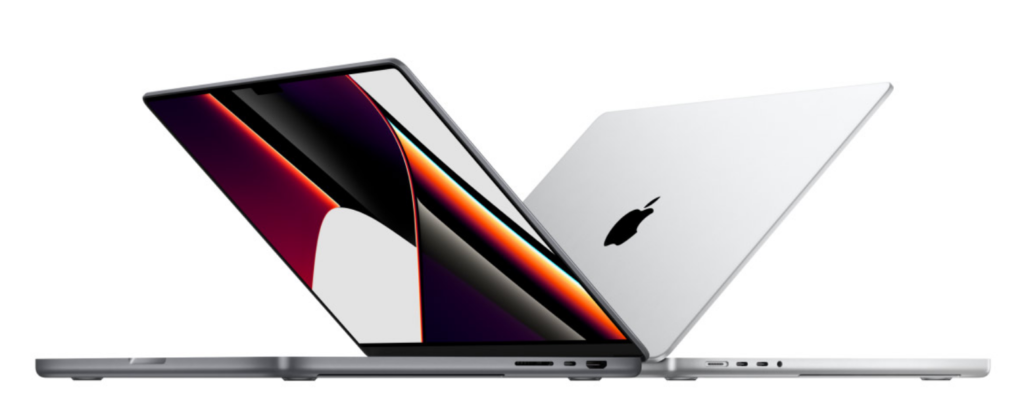 And mighty they are as Apple today unveiled the future of the Macbook Pro lineup along with two options in the M1 chipset line, the Pro and the Max (where have we heard those naming conventions before?), which range in price from $USD 1,999 to $USD 6,099 depending on the configuration of the unit.
Naturally, the showstoppers for these new Macbook Pros are Apple's M1 chips, the Pro and Max. Designed specifically for the company's Macbook Pros, the M1 Pro chip features a 10 core CPU design (8 performance, 2 efficiency cores), 16 Neural Engine cores, and 16 GPU cores with 32GB of unified memory.
The M1 Max matches that but with a 32 GPU core design and with 64GB of unified memory
The M1 Pro can support 2 dual monitors while the M1 Max can support four monitors simultaneously.
There are a range of changes with the new Macbook Pros, starting with a new casing and a Liquid Retina XDR display in 14" and 16" sizes. There is also a bunch of ports (thank goodness), including a MagSafe connection, 3 Thunderbolt 4 ports, HDMI, SD card reader, and the obligatory 3.5mm audio port for headphones, etc. Outside of that, Apple has ditched the touch bar in favor of real buttons and, interestingly, the front-facing camera lacks the company's Face ID camera. The company is also promising improved battery life. Again, there are a lot of improvements that make this a very competitive portable device for a photographer depending on how much power you need (and how deep your pocket is).
As is Apple tradition at this point, if you'd like to configure your own Macbook Pro with M1 Pro or Max chipset you can already do so at the company's website. New Macbook Pros should start shipping out to retail channels next week according to Apple.
What do you think of the new Apple Macbook Pros with M1 Pro and M1 Max chipsets? Let us know your thoughts on Apple's latest top-of-the-line laptops in the comments below.
Don't forget to check out our other photography news on Light Stalking at this link right here.
[Apple]