With Christmas soon approaching, our thoughts might be turning to food. But if you're a mad keen photographer, then your thoughts might be turning to food photography and how to get that perfect shot of your Christmas lunch or dinner. With that in mind, we decided to write up a few guidelines for food photography and how to photograph your Christmas dinner for the best results.
Be Prepared: The best time to take a photo of your roast is as soon as possible after it comes out of the oven. Food looks best when it's freshly prepared. After a while it starts to wilt or go waxy. If you have other types of food in the shot, then they will also look best when fresh. The beer will still have bubbles, the vegetables will look nice and moist. So shoot well and shoot fast!
Experiment With Narrow Depth of Field: Photographing your roast, like any food photography, is an opportunity to really get close and include that rich detail in your shot. As you can see from the examples, the photos with a narrow depth of field have a really authentic feel about them.
Use Natural Lighting: If possible, try to photograph the dinner with natural lighting. If there is sunlight coming through a window then try to use it. This will give you some warm natural lighting that is a lot easier to shoot it. If you don't have natural lighting to take advantage of then you'll want to make sure your white balance settings are spot on.
Adjust White Balance to Suit the Lighting: Indoor photography can be a nightmare from a white balance perspective and if you're not in a position to take advantage of natural lighting, then you will probably have to play with your white balance settings. Tungsten lighting or fluoro lighting present their own unique challenges for the photographer. If you know the likely lighting conditions ahead of time, then you have an advantage. Check out these couple of solid tutorials on white balance settings at DP Photo Journal and E Photo Zine.
Fill the Frame: The best food shots are almost always those that fill the entire frame. Even composing the shot in a way which take in part of the food can produce excellent shots.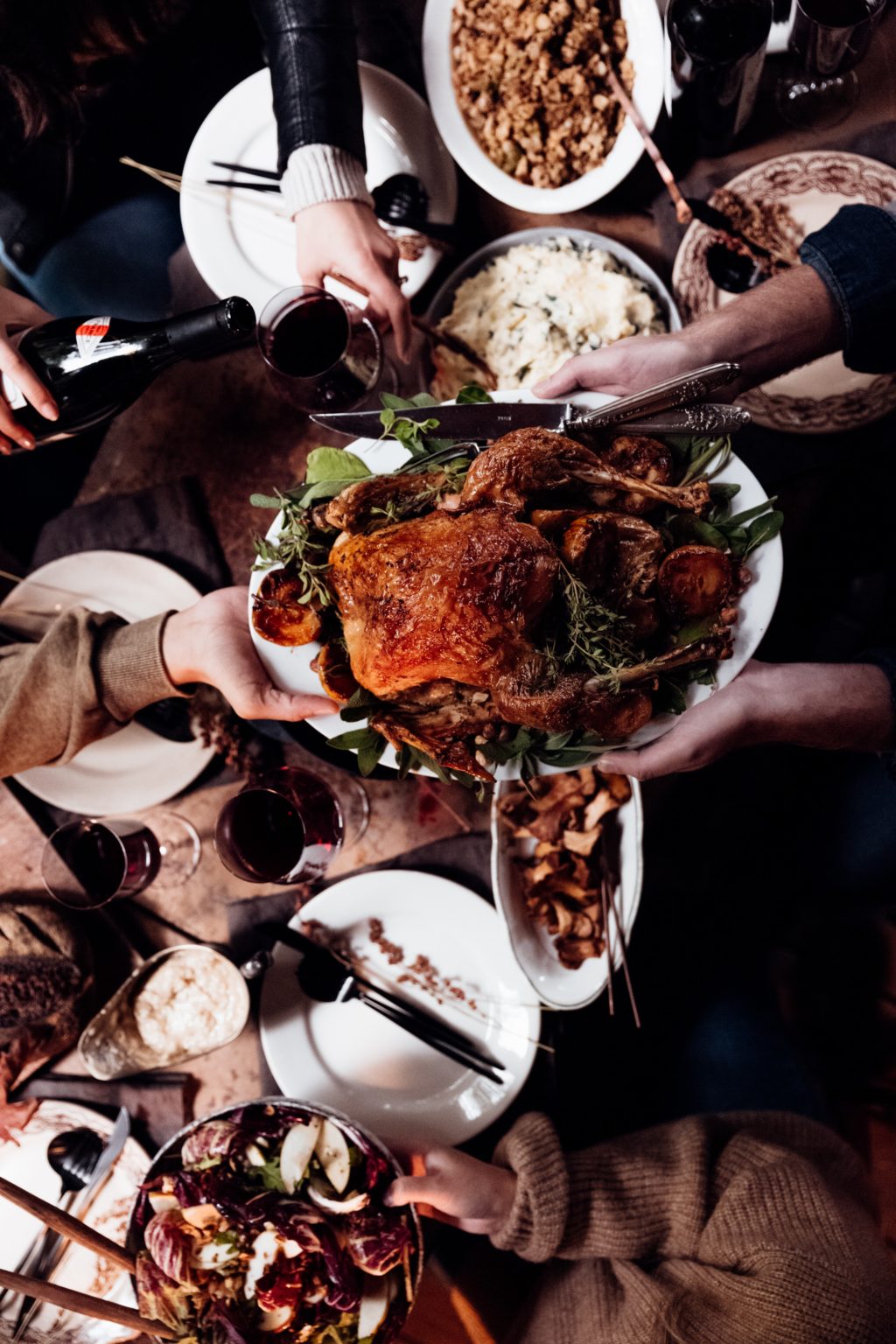 Experiment With Props: Food props usually include things like other food, garnishes and dishes. If you think about what you have to hand ahead of time, you may be able to arrange a well composed image without a lot of fuss. Remember you only have a few minutes of prime shooting time, so think about it before the Turkey comes out of the oven.