Week after week, we state that "photography has the power of lightening up our daily lives,"; and what a wonderful way of kick-starting our frantic routines by diving into some beautiful images in the comfort of our seats!
Here is our weekly wrap-up – you'll find finely curated photos from the general chit-chat blended with some creative shots from Tersha's 648th challenge on Star Trails! And as you might have guessed by now, some worth-seeing shots from the Feedback Forum as well!
Photo Of The Week – June 26th, 2023
This time POTW goes to @dchester1001.
His shot is brilliant not only because of the flawlessly caught star trails but also because of the gorgeous foreground.
Congrats, David!
What Are Our Members Up To?
Pour some coffee or tea and enjoy these stary shots!
There's such an intense feeling captured in this frame.
Star-trail photography is one of the most fascinating achievements of our beloved medium. And when it comes to this particular genre, there's nothing like the eye of a master in light.
Pat has been doing star trails since a long time ago. And she considers giving it a go again; this shot took 485 seconds of light at f/8 and a crispy ISO of 100. The effect happened due to clouds and rain in the scene. An exquisite effect!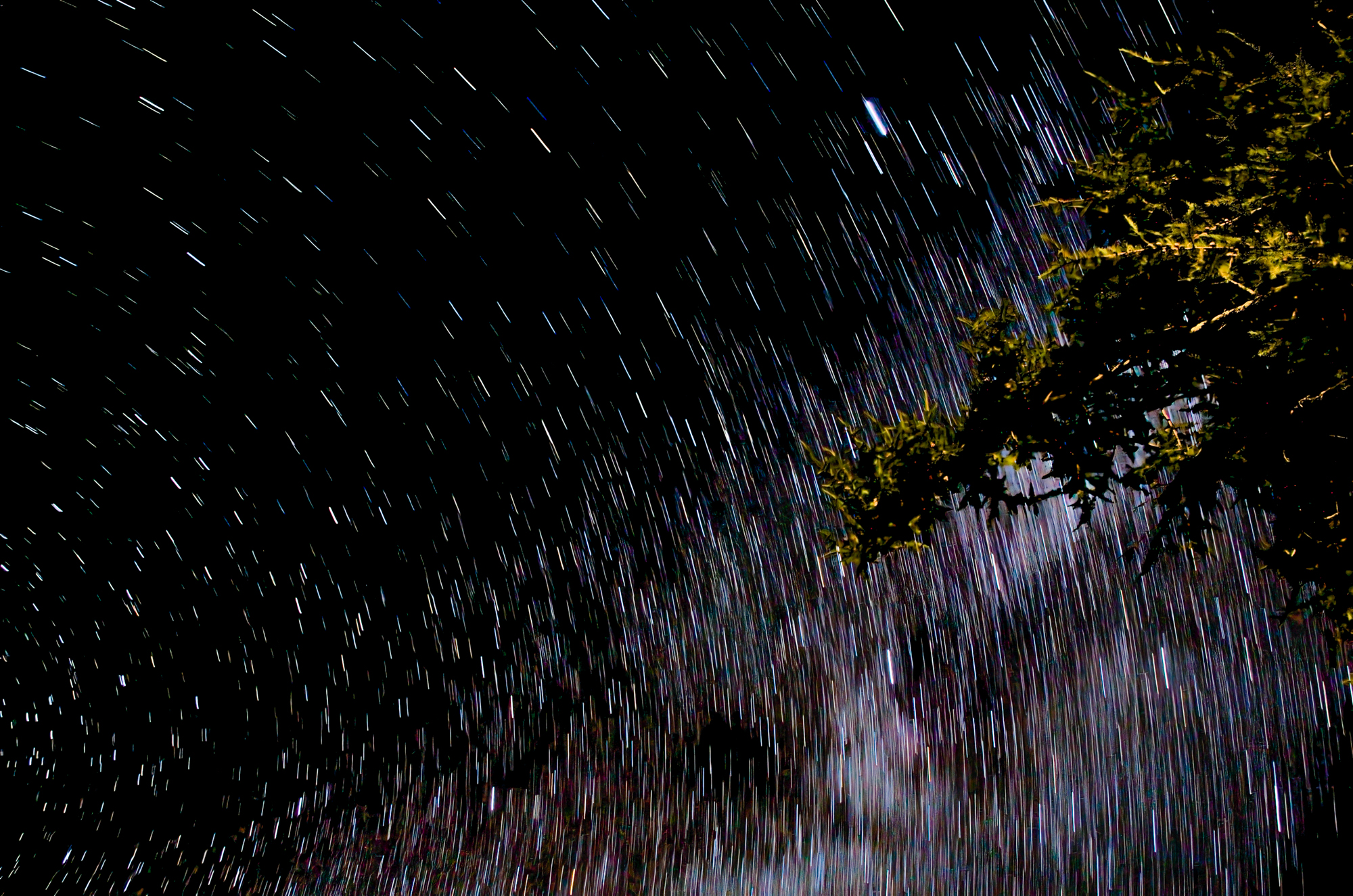 Groovy! Star trailing never looked so colorful.
Nice, like the eyelid of the universe…
What You Shouldn't Be Missing From The Light Stalking Community
Before anything else, let's welcome our newest fellow, Brian! He left us this respectful introduction:
I'm Brian from Loveland Colorado. I started in photography in my pre-teen years with a 110-film camera Then in my teens, I received a Pentax ME Super 35mm and shot with it for many years. In my 40's I got into digital photography with a Canon 5D mark II. I spent 5 years in Europe studying photography and creating images there. Then I lost the camera in a divorce pick up a Canon EOS Rebel T5. I am now shooting with a Sony A7 III. I am hoping to push my photography to the next level.
Dave stumbled upon a pretty creative finding which he titled "Fancy a cuppa?"
He also shared an incredible shot of something bees and butterflies go crazy about, the Showy Milkweed:
Beth delighted us with a humorous scene, which is only possible thanks to her creative skills of storytelling through inanimate figures like these:
Like Dave, she also stumbled upon something odd this week; she found this dumped along the side of a back road.
And Tersha got creative and shared this Epiphylum bud:
The Mobile Monday Challenge is open for sharing some shots! And if you want to see more shots, take a look at the Members Picks, a place where our community shares their favorite photographs from our forums every week.
We'd Love To Hear Your Thoughts
Also, our Feedback Forum got some nice pictures, and it is clear that some of you have started building a solid photography style. This is the right place for all those people that want to grow fast as photographers.
Here, you'll get your work critiqued by plenty of well-intended people, but you'll also have the chance of critiquing your peers. We truly believe in the power of criticism and feedback. Here are some of the most interesting shots shared during the last week:
The Shark Tank is a great place to learn and discuss, so please read the instructions in order to get a better critique experience. Share your comments, opinions, and doubts on any or all of the images above. We also will be delighted to see some of your own images. Don't be shy, critiques are given to photographs and not photographers.
Also, don't forget to participate in our 649th challenge!