There's a lot of great aerial photographs and video footage going around lately due to the explosion of GoPros and Quadcopters. But this one really blew us away (hell, we don't even usually cover video, but this is the exception!).
Eric Sterman is a surf photographer from Hawaii and one with some serious talent. This video from Banzai Pipeline in Oahu, is as good as anything we have seen.
Spend a few minutes, put it on full screen and crank up the volume. It's worth it.
Pipeline Winter 2013 from Eric Sterman on Vimeo.
Now the photographer, Eric Sterman is also getting a huge amount of attention on social media. If you want to follow him, and who wouldn't, then here's where to start.
Eric on Instagram
Eric on Facebook
Tools Used for This Epic Video
If you want to get in on the action, then here's the gear you're going to need: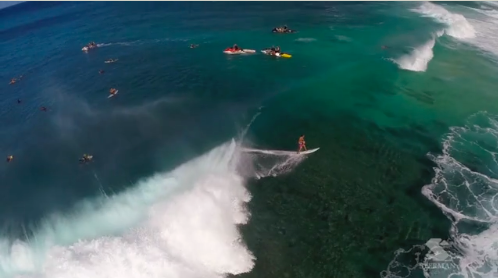 What We Recommend to Improve Your Photography Fast
It's possible to get some pretty large improvements in your photography skills very fast be learning some fundamentals. Consider this the 80:20 rule of photography where 80% of the improvements will come from 20% of the learnable skills. Those fundamentals include camera craft, composition, understanding light and mastering post-production. Here are the premium guides we recommend.