Hawaiian tour guide and GoPro action camera enthusiast Erik Storm can't be faulted for thinking all was lost when his camera (with housing) was engulfed by one of Mount Kilauea's many lava flows; however, to the astonishment of many, not only did his camera survive, but it also captured images of the lava stream engulfing it – a truly epic shoot, all in all.
Erik owns the volcano tour guide company Kilauea EcoGuides, which offers two group tours of Mount Kilauea's lava flows per week.
The tour incorporates GoPro devices into its tours, allowing visitors to get up-close views of molten rock spewing out of one the United States' most famous active volcanoes.
The story of Erik's amazingly hardy GoPro camera starts in 2016 when, during a tour, he set the camera up to catch the lava flow, only to lose it.
He told Peta Pixel, "I was telling a story when the molten lava completely engulfed my GoPro (with housing on) and it caught on fire. I used a geology rock hammer to pull it out of the lava and thought it was a total loss."
When he returned home he set about removing the now cooled rock from the camera whereupon he noticed the wifi on the camera light was still blinking.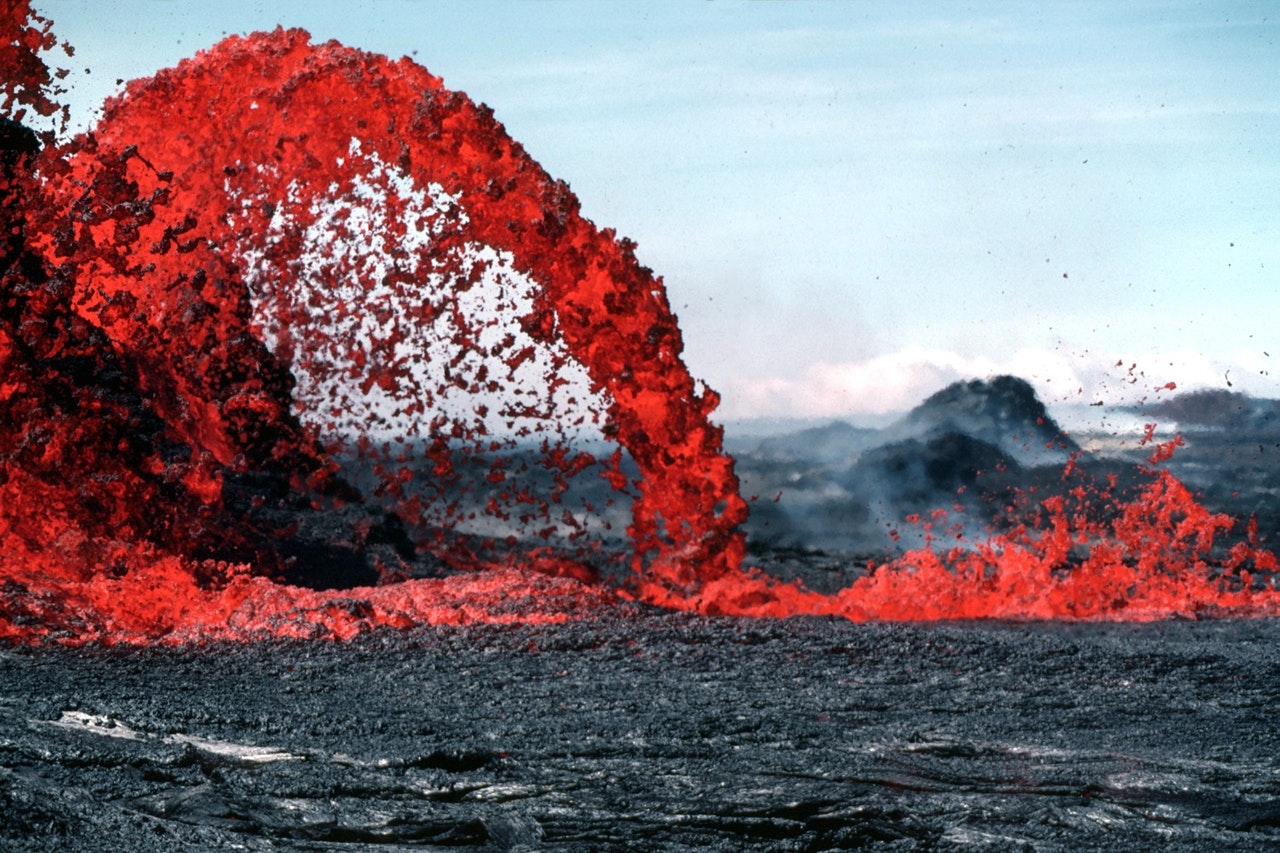 In a furtherance of miracles, the SD card within the camera was also undamaged and contained probably the most awesome video of a lava flow you're ever going to see this year.
Luckily for us all, Erik put said video up on YouTube.
Erik offered this ringing endorsement of GoPro products, telling Peta Pixel: "The camera even still worked although not a well as it did before…Truly amazing it survived!"
Erik Storm's video from his GoPro camera stuck on Hawaii's Mount Kilauea Volcano.
Kilauea EcoGuides is no stranger to losing precious camera gear in a lava flow – Erik Storm accompanied photographer Erez Marom on the tour when Marom flew too close to a lava flow and destroyed the camera mounted to a $USD 1,500 DJI Phantom 4 drone.
Kilauea EcoGuides offers bespoke tours of Hawaii Volcanoes National Park and is based at the summit of Mount Kilauea, offering visitors a truly personal experience with one of the world's most famous geological wonders. You can check out their website by clicking here.