No Need To Adjust Your Monitor – These Photos Are For Real
These could be the most amazing photographs ever…okay, not ever, but they're mind-boggling! You'll agree when you see them…
They have quite honestly pushed boundaries and pushed creativity to new heights – yes, Grant's not the first to layer up multiple images but his style is unique and absolutely beautiful.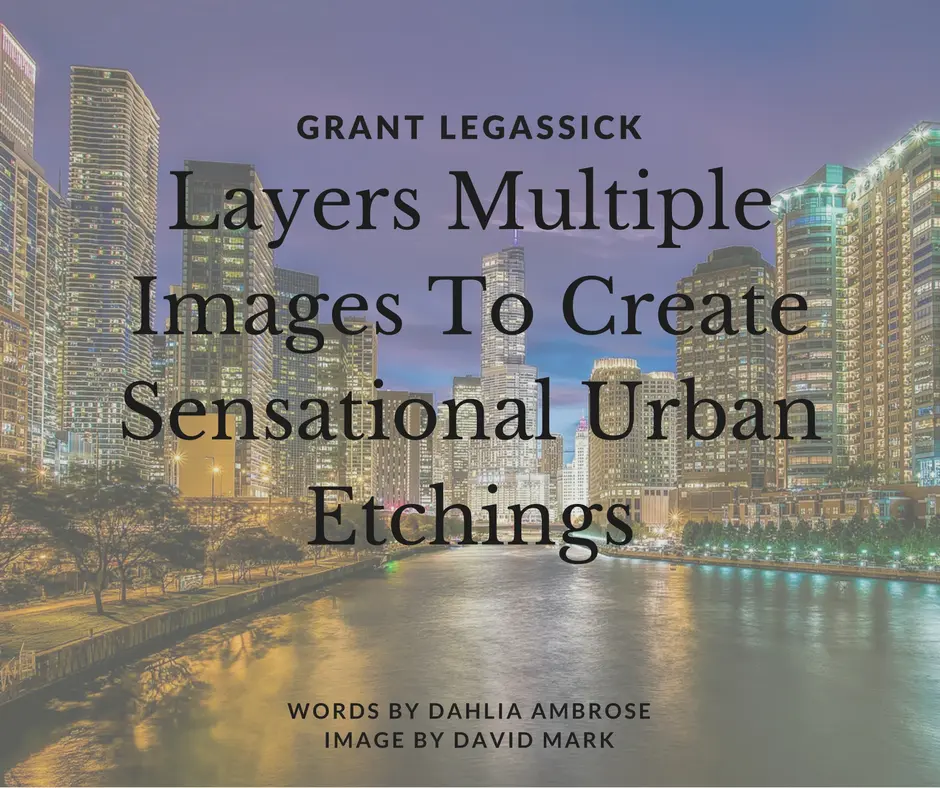 About The Creator Of These Photographs
Grant Legassick is a Contemporary artist born in South Africa, who has traveled broadly in the Europe, Asia, Middle East and Australia. All through his travel, he has been experimenting his style of photography, developing from it and refining it.
Legassick settled in London where he worked as a visual effects artist under famous directors from around the world like Oliver Stone, Ridley Scott, Wolfgang Petersen and Tim Burton (hmm, very impressive) thereby acquiring skills in compositing and digital matte painting.
He used this experience along with his photographic style to create some unique work that resulted in photographs that have a new depth and visual approach to the subject.
Grant's Work
Grant also does Urban Etchings using hundreds of photographs layered together and tone mapped. He then digitally selects areas to be enhanced or faded to bring in the effect of each layer but making sure that they complement the overall composition. Clever stuff!
The Urban etching series by Grant Legassick is a definitive study of an urban environment comprising multiple images layered over one another, giving the impression of a fine, delicate pencil drawing or metal etching.
Each "Etching" deconstructs a city environment, replacing form and structure with the ebb and flow of movement, reducing a city's rigid formalism into a metaphysical yet poetic mutability, leaving the viewer with a deep perspective and a sometimes unnerving view.
These ethereal aggregations depict Legassick's commentary on the human condition in our modern world, raising questions about our relationship with time, the collective experience, forgetfulness and memory. Absolutely fascinating stuff.
Artist Recognition
Contemporary artist Grant Legassick's work has been exhibited at Somerset House, London, the Works on Paper Fair at the London Science Museum and toured worldwide to galleries in London, New York, Amsterdam and Athens.
He was shortlisted for:
The Ashurst Emerging Artist prize 2015,

The 2015 Sony World Photography Awards,

The 2014 National Open Art Competition,

The 2014 Lumen Prize, the 2014 Celeste Prize,

The 2014 International Colour Awards, and

The 2012 International Colour Awards.
He also won the "Richard and Val Evens Visitors' Choice Award (NOA 2014), Chichester, UK.
"Urban Etchings" will be exhibiting at Riflemaker, 79 Beak Street, London on the 16th and 17th of November. Opening night will be on 16th November between 6-9pm.
If you are inspired by Legassick's work and would like to see more of his art, you can have a look at them in the links below.
Follow Grant Online here: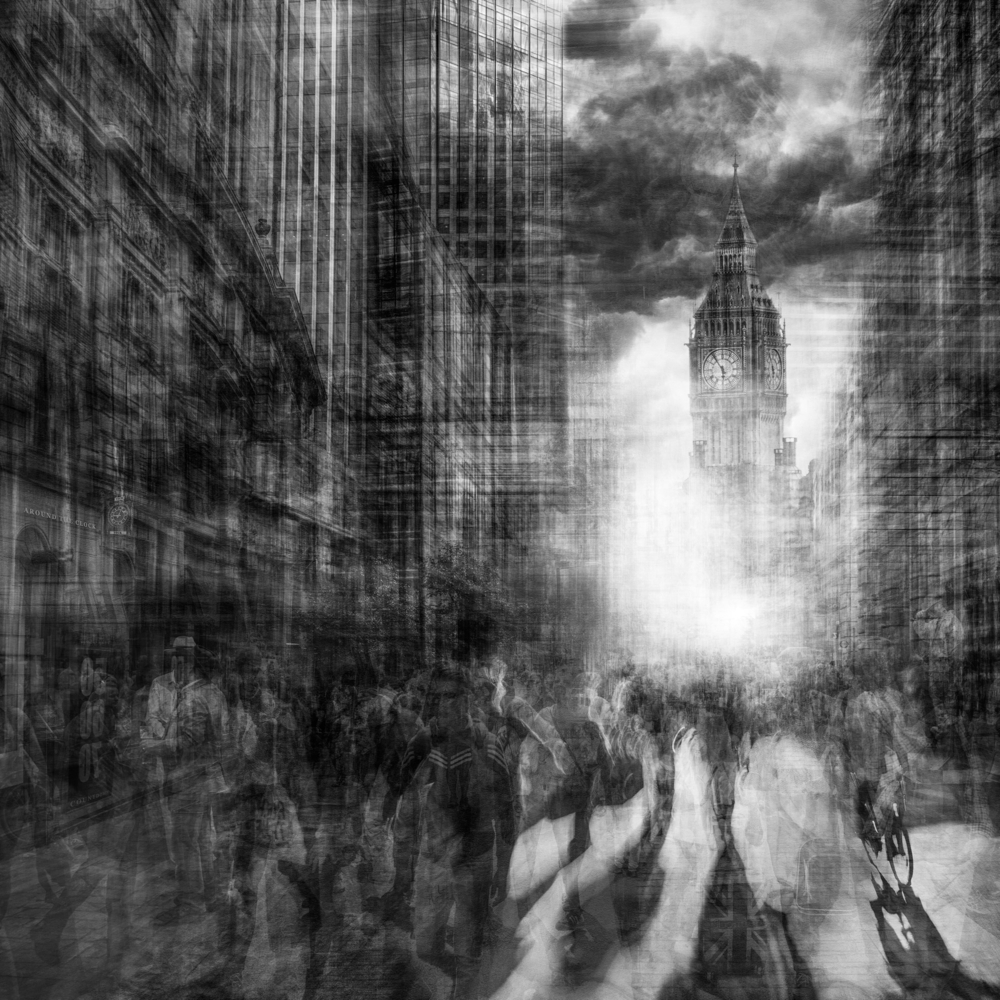 Urban Etching Around the Clock – Image by Grant Legassick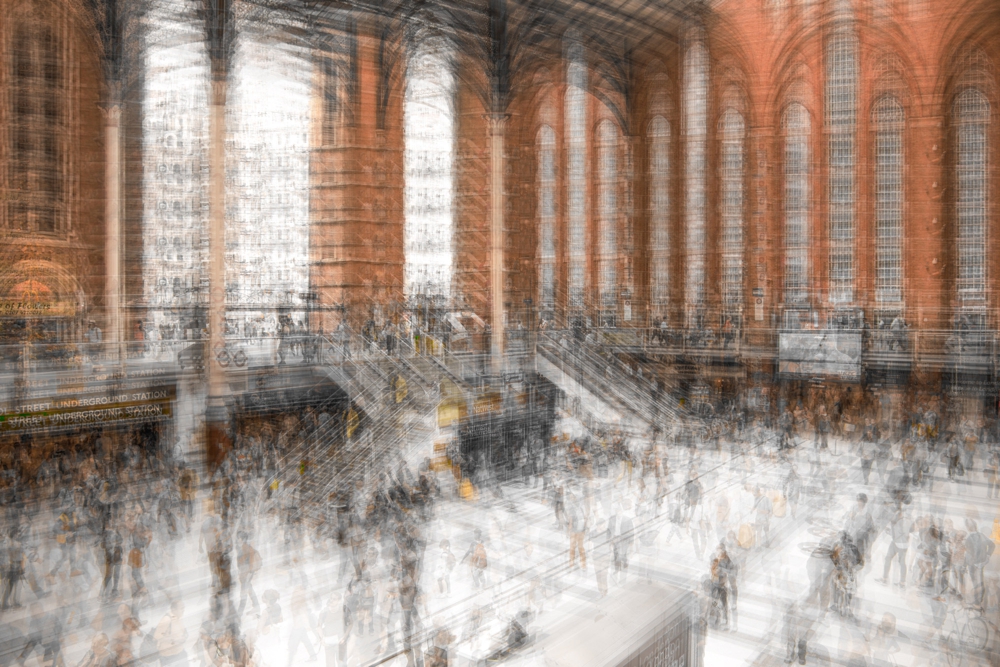 Urban Etching in Limbo – Image by Grant Legassick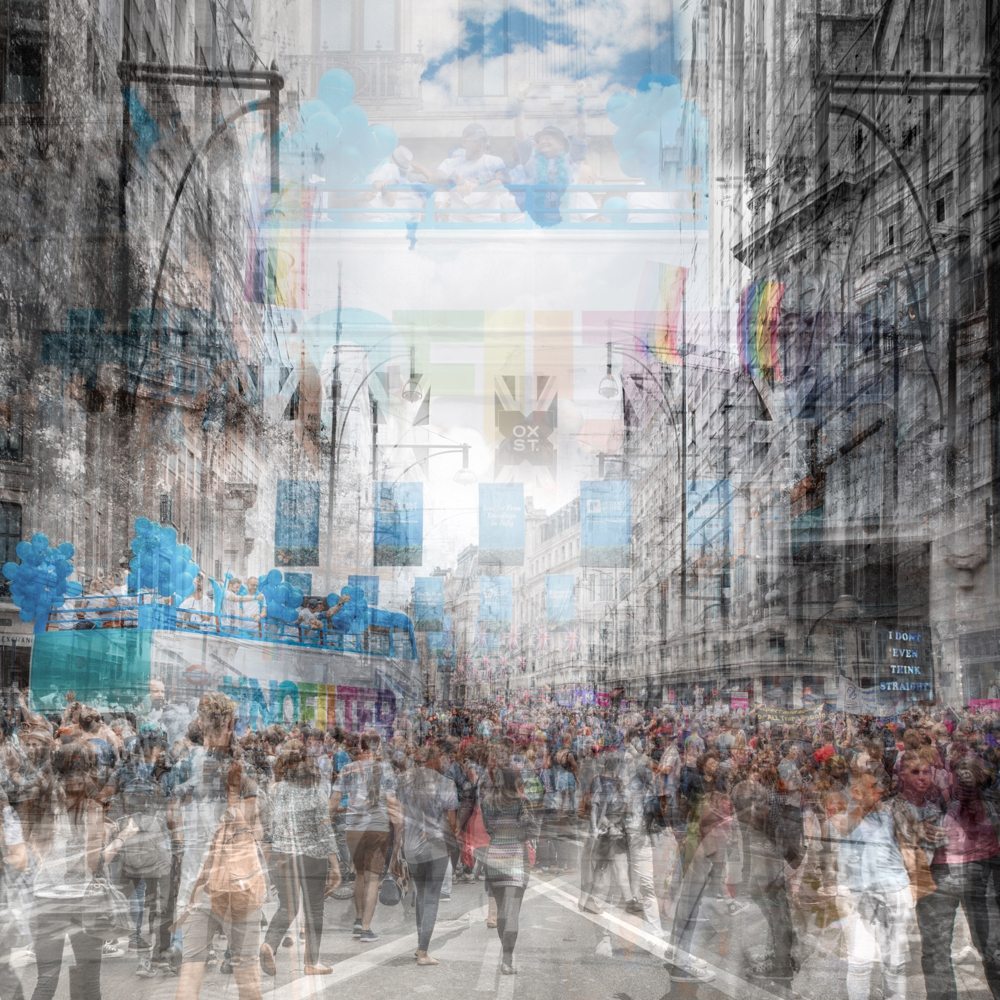 Urban Etching No Filter – Image by Grant Legassick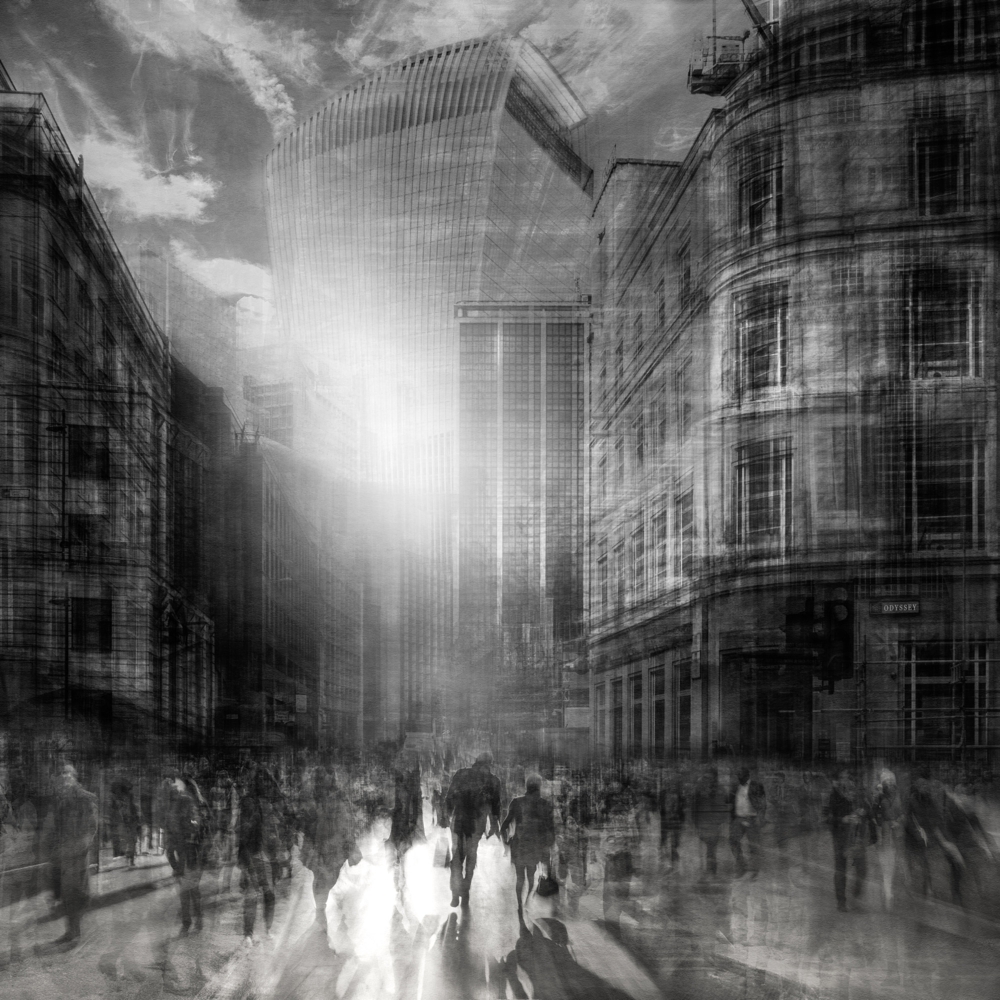 Urban Etching Odyssey – Image by Grant Legassick
Urban Etching Passengers – Image by Grant Legassick
Urban Etching That-was-then This-is-now – Image by Grant Legassick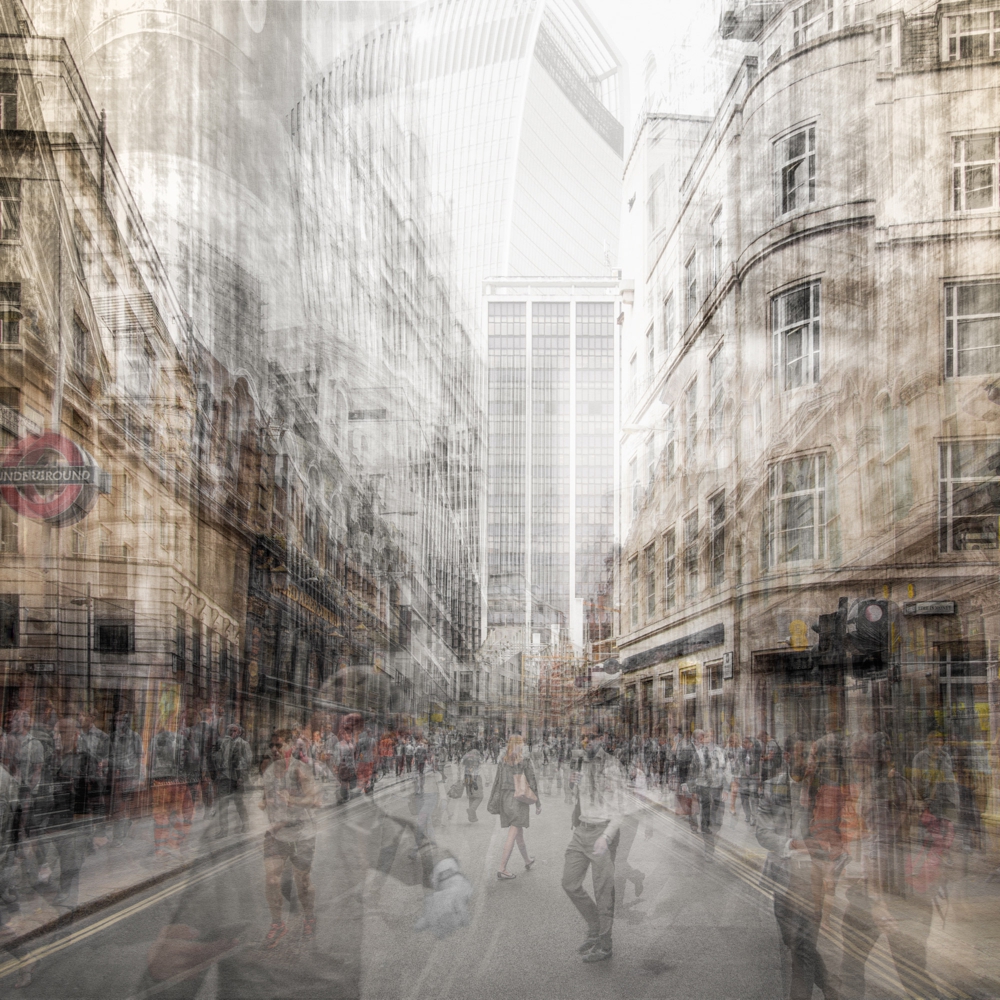 Urban Etching Time is Money – Image by Grant Legassick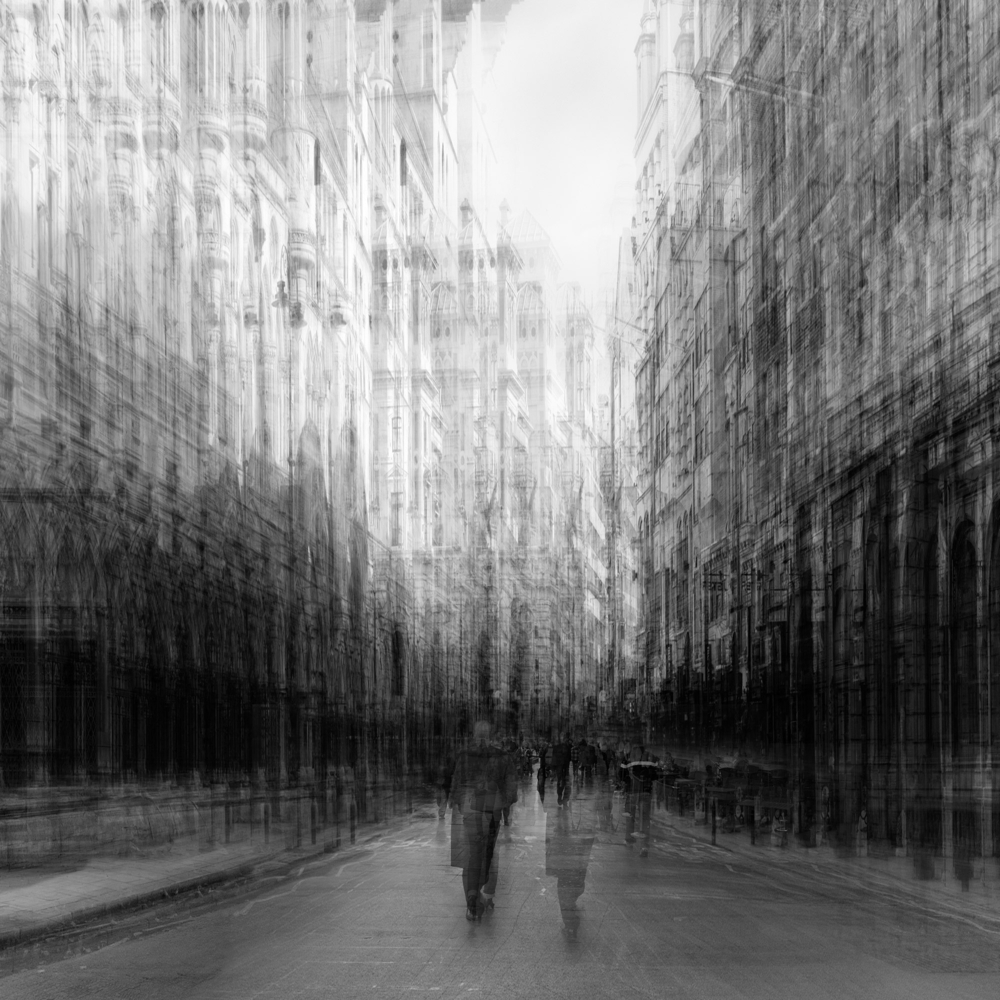 Urban Etching – Image by Grant Legassick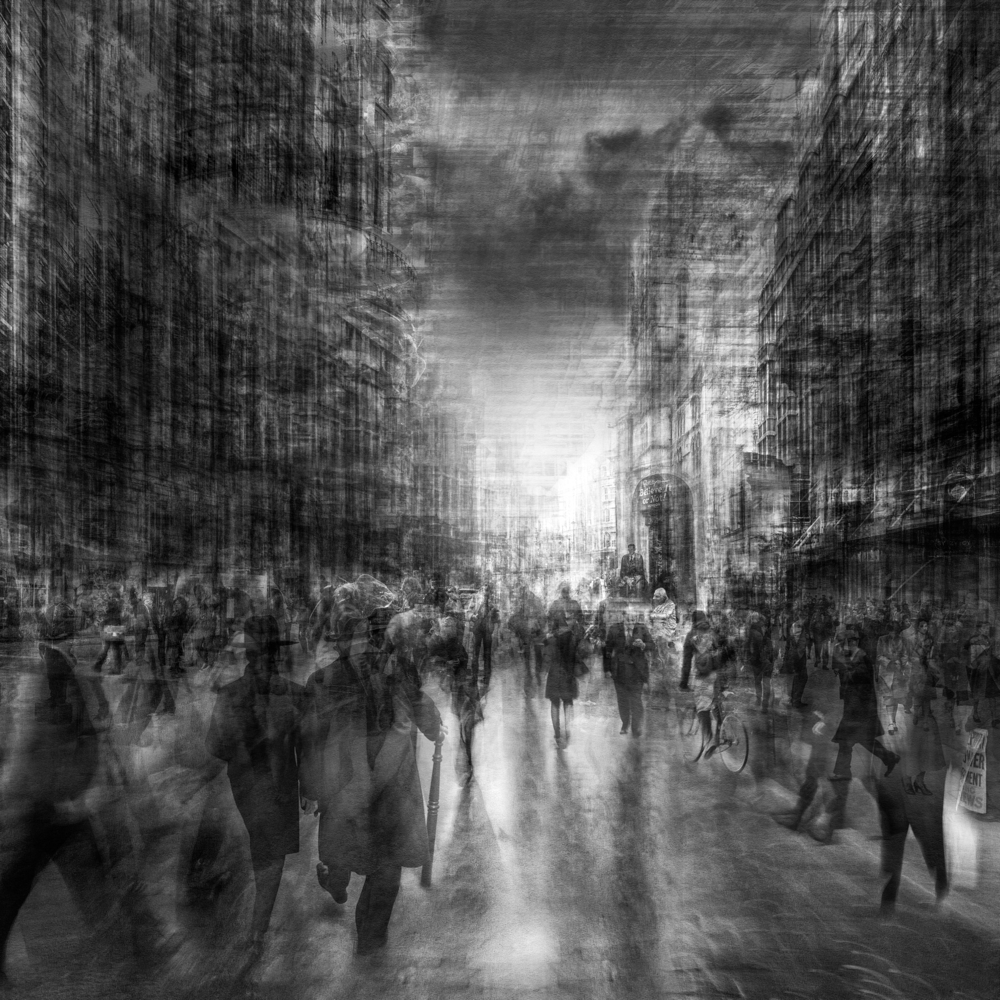 Urban Etching Believe It or Not – Image by Grant Legassick
Urban Etching Trains of Thought – Image by Grant Legassick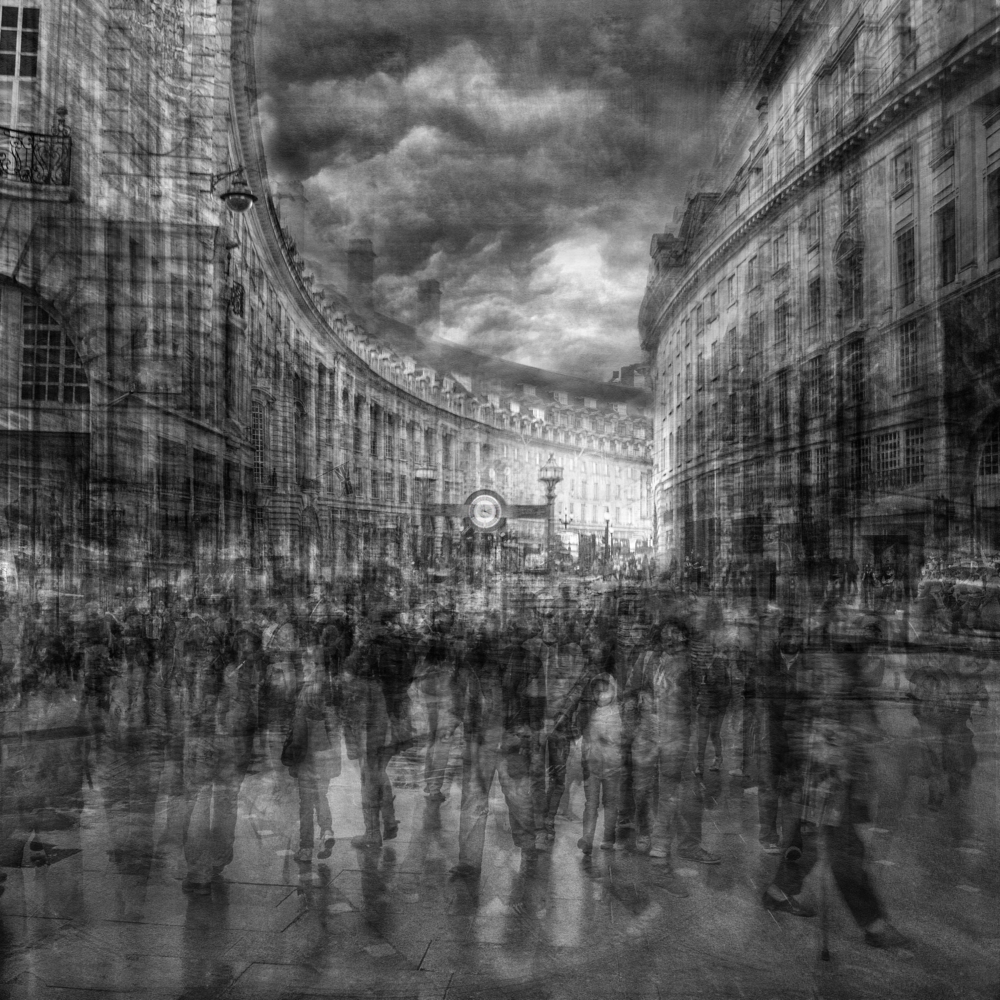 Urban Etching Spinning Plates – Image by Grant Legassick
Summary
So what did you think of these? Pretty inspiring hey. Feel free to leave some comments below and share what your thoughts were – whether you enjoyed them or if equally, they perhaps didn't do it for you?
Either way, they really show what can be created from what would normally be a large set of "nice" city images.
---
Further Resources – Website & Social Media