Daniel Adams is a 21-year-old conceptual fashion photographer. His photo series 'Why Is Your English So Good?' – which highlights the many ways people experience racism today – created an important and eye-opening social discussion and was featured in The Guardian and the British Journal of Photography.
"Racism in the United Kingdom & Ireland is a widespread problem. This series is based upon fellow Malaysians experiences with racism and ignorance who are either living or studying in the United Kingdom & Ireland." 
In addition to influencing social and political conversations, Daniel continues to inspire thousands of artists with his graceful compositions and uniquely crafted portraits. I had the chance to talk to him about his accomplishments, creative droughts, advice, and much more. Please enjoy this interview!
What inspired you to start taking photographs?
I was about 14 and my parents had finally given in to me begging for a camera because I thought it was really cool to have one. Turns out that I actually really enjoyed taking photos and ended up spending a lot of my free time photographing anything and absolutely everything. It wasn't until I took some photos of my friends that really sparked my interest in photography and it kind of snowballed from that point onwards.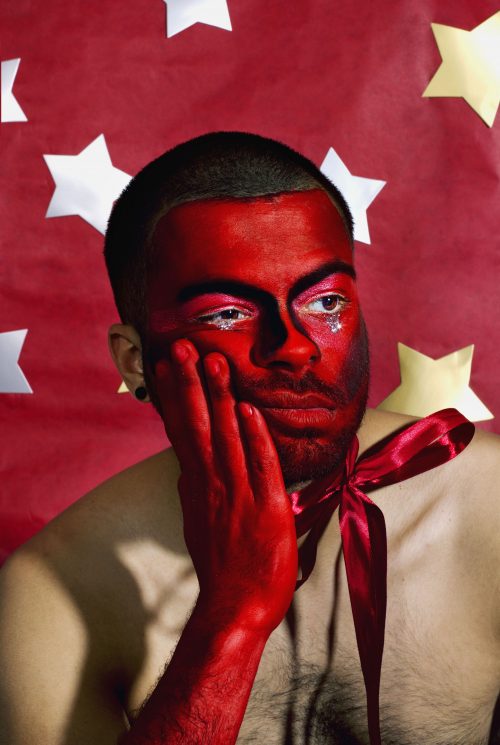 You have a very striking and diverse body of work. Is there a particular genre you're drawn to the most?
Thank you! I try to incorporate a very surrealistic approach to my work. I'm actually rather interested in fashion photography however more so towards the conceptual side of the genre.
When you go through a creative drought, what do you tend to do?
I go through creative droughts very often, I'm currently in one right now actually. Usually I wait a week or so to kind of sit back and see if anything comes into my head but if not I research anything from music videos (which are a large influence in my photography actually) to paintings to magazine articles in order to try to create a spark. I often go to a lot of museums and galleries in order to try and establish a relationship with different artists' work and to see what's being created in the world today.
Who are your favourite artists?
Oh I have so many to be honest but to narrow it down to a select few, I'd definitely have to say Evelyn Bencicova, Madame Peripetie and Steven Klein.
What's the most important emotion you want people to feel when they look at your work?
I want people to either relate to my work, which is the reason why I have such a strong political underlying nature to my imagery or to feel the same emotion that I'm trying to portray through that specific image. I want the work to be a visual representation of how I feel.
If you could give a beginner one piece of advice, what would it be?
It might be incredibly cliche and stereotypical but practice, practice, practice because the more you shoot, the more you learn about angles and perspectives and lighting, which in turn allows your imagery to have more depth and beauty in them!
You've photographed many interesting models. If you could take photos of anyone, who would you choose and why?
Hmm, well the absolute dream would be to shoot Beyoncé, not only because she's an incredible singer and performer but also because she is an incredibly strong and powerful woman who inspires millions of people on a daily basis through her actions and music. To portray her in a series of images that I could creatively direct and shoot would be incredible.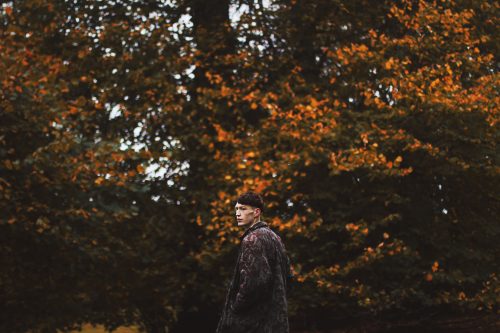 What's the most important thing that photography has taught you?
The most important thing would probably have to be that it is okay to express your absolute heart and soul into your art. I have never been good with words and expressing myself until I found my love for photography and ever since I've been channeling my emotions and personal experiences through my visual representations.
You're inspiring and impressing many with your accomplishments. Which accomplishment are you most proud of?
At the moment, I have to say that I'm really happy about the feedback of my latest project, 'Why Is Your English So Good?'. Only because it created a massive discussion and was published in The Guardian and the British Journal of Photography – two places that I would've never imagined my work being showcased in! It also allowed for so many people to talk about racism and to shine more light on a topic that is so relevant in the political and social position of the world today.
And finally, is there anything you'd like the readers of Light Stalking to keep in mind?
Never stop pursuing your dreams and always push yourself to do your best because you will never know who will see your work and want to help you do bigger and better things!
Where you can find Daniel:
Website
Instagram
Facebook