For some, just taking a photograph and having it post processed can become a boring job with time, that they go further into creating art with their photography, by which I mean, they use their creativity and the software available.
Photographers can bring a new story, a new meaning and some fantasy to their photographs – anything's possible!
It requires a great deal of patience and time to create these pieces of art and one has to be constantly dreaming and thinking big to create such meaningful fantasy stories out of their images.
Once such photographer is John Wilhelm, a 45 years old photographer from Winterthur in Switzerland. He lives with his wife Judith and three little girls, Lou, Mila and Yuna.
John is a full-time IT director by profession at the School of Teacher Education in Zurich and with a passion for photography and all the new techniques connected to it like retouching, compositing and integration of 3D elements, etc.
When John tells about how photography was always part of his life, he says,
"Photography was always important in my life. My father was an experienced hobby photographer and founded at least two local photography associations.
So I grew up in an environment of cameras, magazines, lenses, self-made camera baggage, darkrooms and funny weddings. I wasn't very excited back then about those films and development processes. It was such a lot of fiddling in my eyes.
The importance of photography changed into joy when I held my first digital camera in my hands. The fire was sparked off and a long journey began, a journey through lots of camera systems, techniques, experiences and finally software products.
In February 2011, I decided to take a step across the border of plain photography. I entered the world of Photoshop. That was the best thing that I ever did…now photography is a complete passion!"
John Quotes:
"I love bringing my fantasy to life with the help of my own images, Photoshop, and 3D software. Due to the fact that it is more an obsession than plain passion, I call myself a photoholic."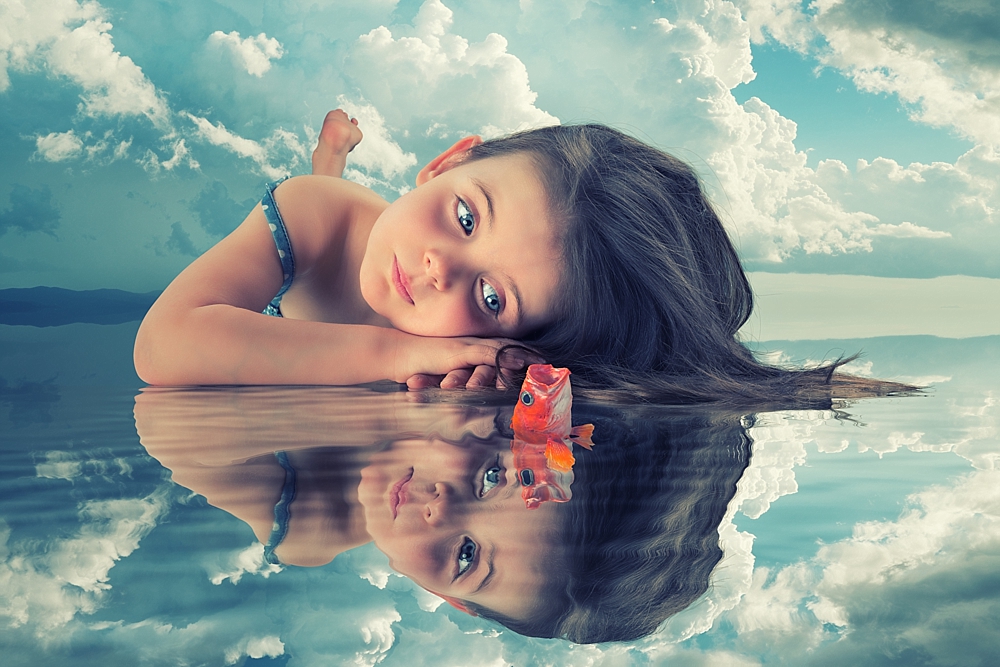 Butje butje in de see – Image by John Wilhelm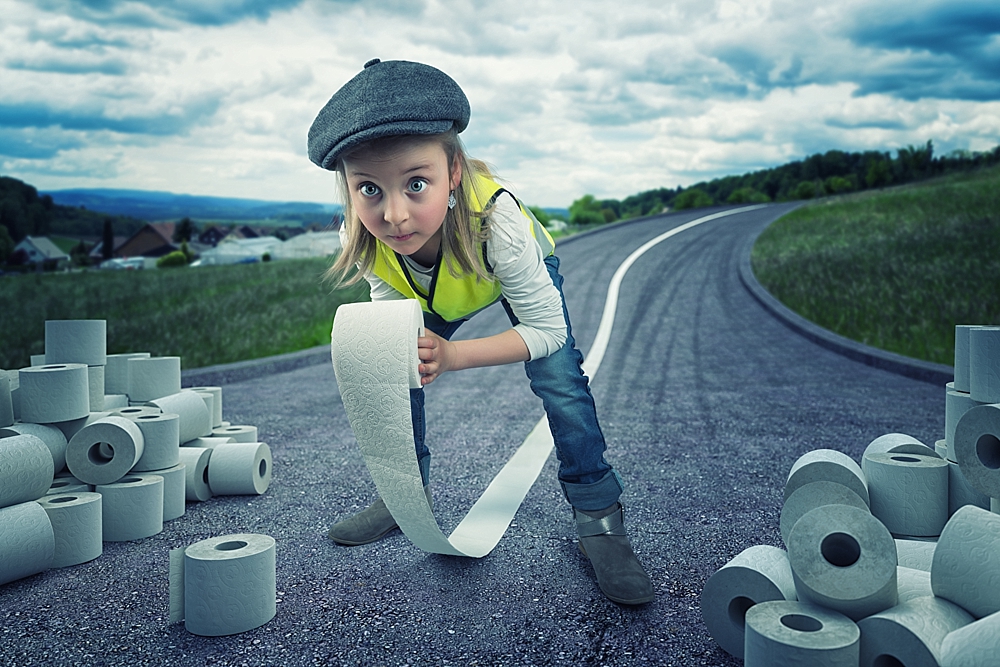 Toilet paper harvest – Image by John Wilhelm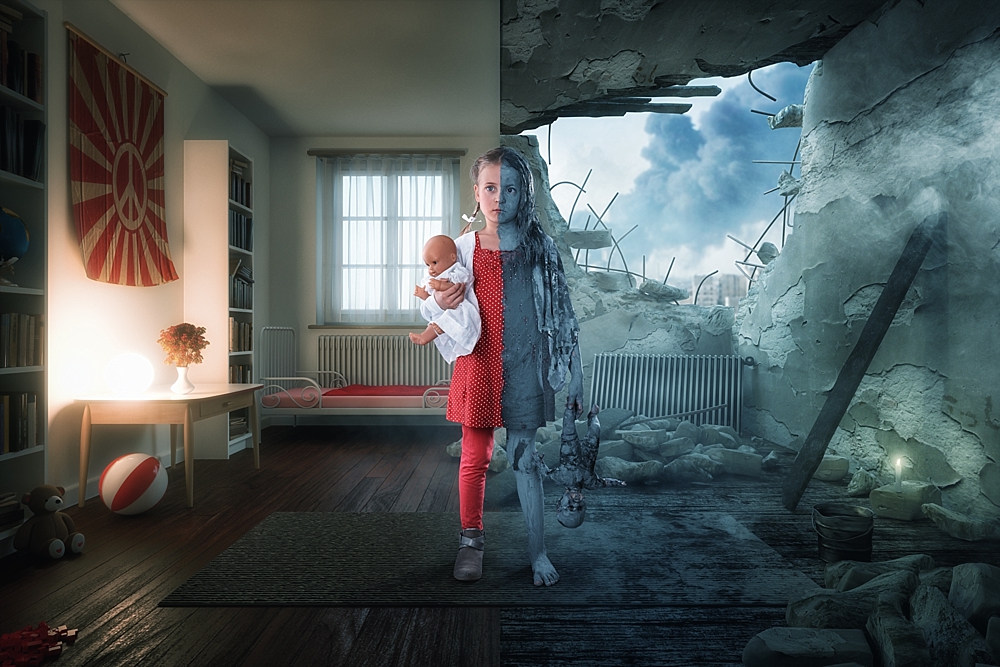 Children have no choice – Image by John Wilhelm
Dad and me, Italy 2016 – Image by John Wilhelm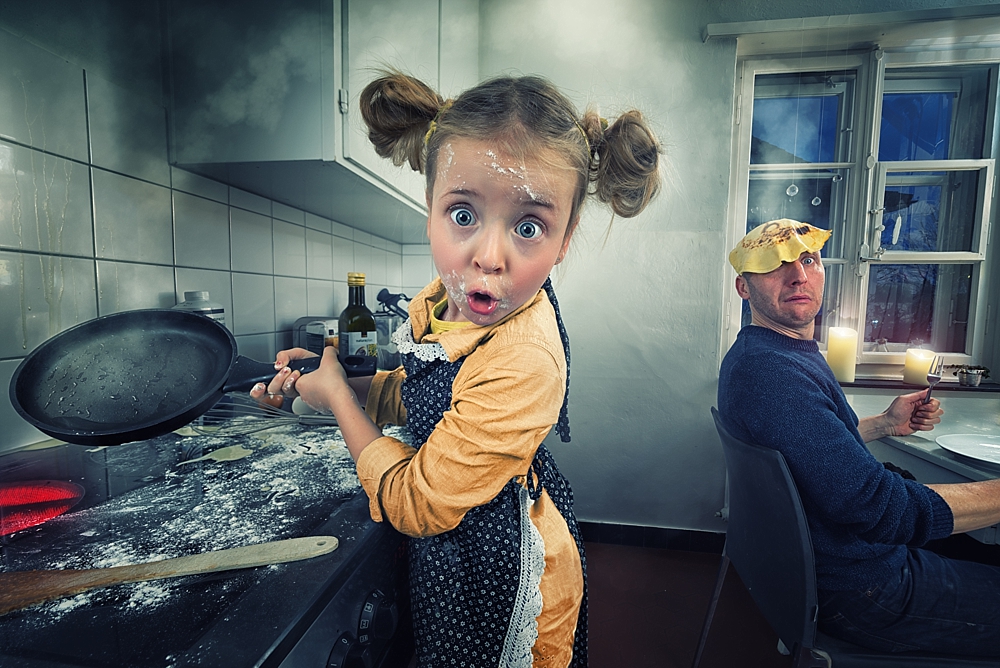 Dinner is served – Image by John Wilhelm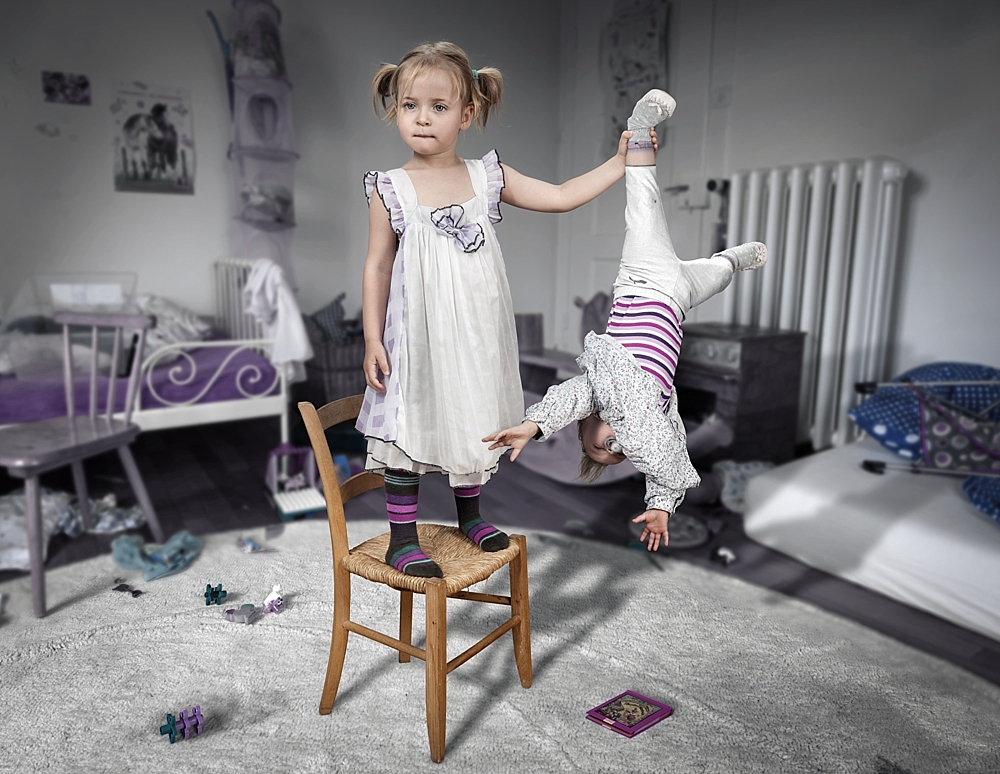 Don't touch my book little sister! – Image by John Wilhelm
Dreaming of the ocean – Image by John Wilhelm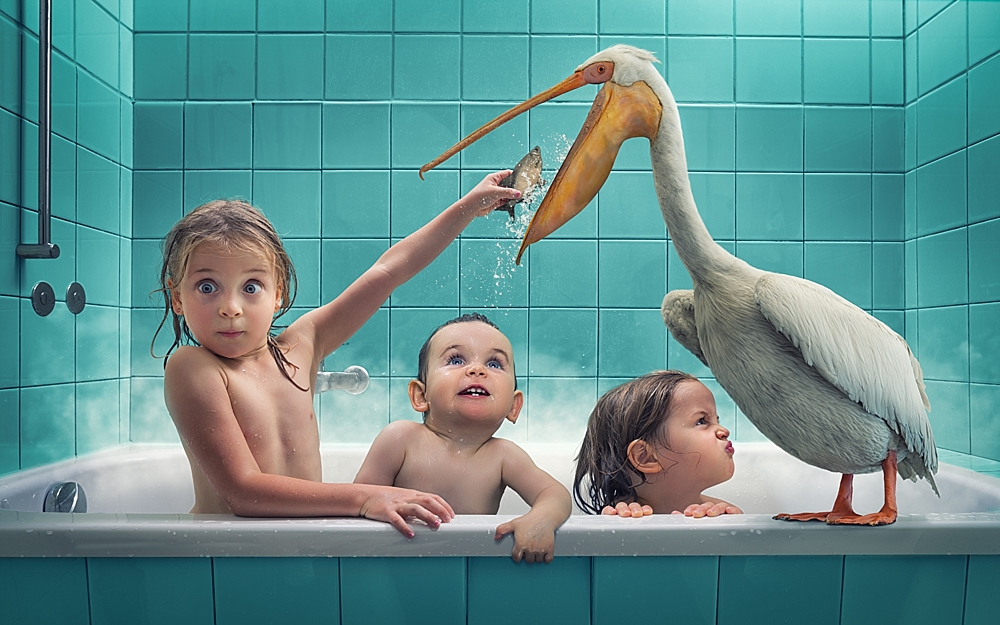 Feeding a stinky pelican – Image by John Wilhelm
More about John Wilhelm
John never had a favorite role model – he always wanted to create his own stuff.
He gets his inspiration from many other digital artists and photographers, but John says that it can be dangerous for anyone's own style to follow a certain model and that it is initially good to have a master from whom you get ideas, techniques, and styles, but at a certain point one has to go down their own path.
John has exhibited his work in various locations across the globe, has had many press publications worldwide and has won many contests.
When John describes his personal style, he says,
"I would call myself aesthetically funny, although creating funny images was never my intention. I just try to realize the ideas popping up in my head all the time and I don't know why, but they are usually funny!
As far as I can remember, I was always some kind of a joker who cannot be serious for a long time. I guess my images show this side of my character pretty well."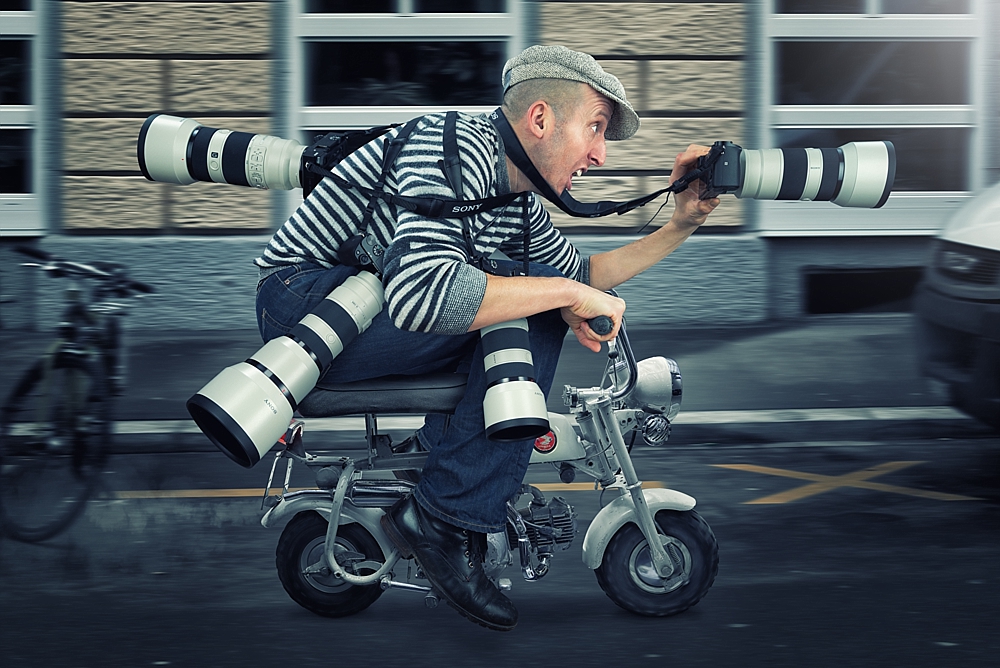 Just a paparazzi in action – Image by John Wilhelm
John makes conceptional images with his daughters and for those tasks he says,
"For my conceptional images, I have to separate the "Photographer" from the "Daddy." My kids already know if daddy is in a professional studio mood and most of the time they cooperate."
John also mentions that his kids can feel how important the photoshoots are for him and they are often looking forward to the final results of certain shoots!
He also says that their motivation drops really fast and hence an average shooting time apart from the styling and dressing part takes about 15 minutes. That's kids!
When John's girls don't feel ready for a shoot, he doesn't force them to get his idea or work done. Sometimes he motivates them with little surprises, sweets and games. Makes the whole thing more fun!
John is always on thoughts about future projects on what could be created and there is always some background thoughts running around these in his head that lead to his final ideas that he implements.
John wants people to laugh or at least smile looking at his images. It makes him happy if an image touches a person's heart or it inspires someone to get creative of their own.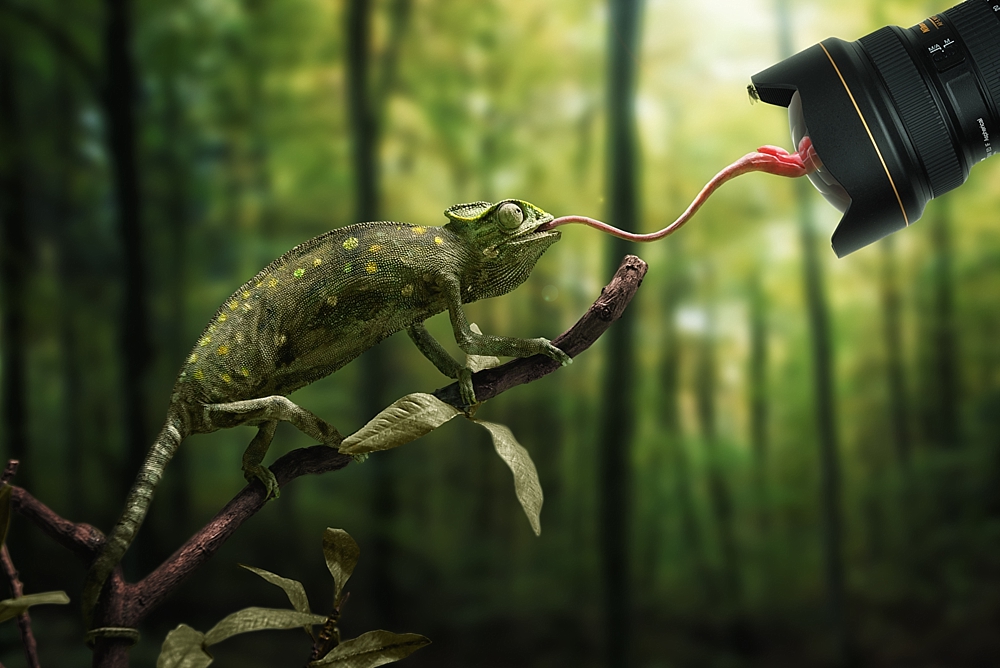 Just a chameleon action shooting with bait-lens – Image by John Wilhelm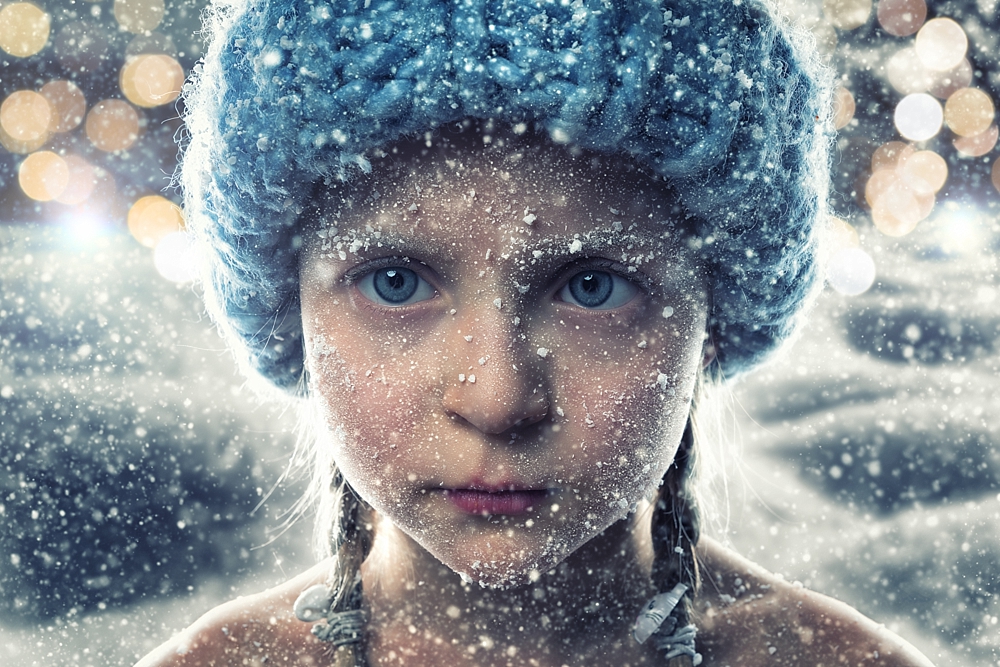 Just a little Blizzard – Image by John Wilhelm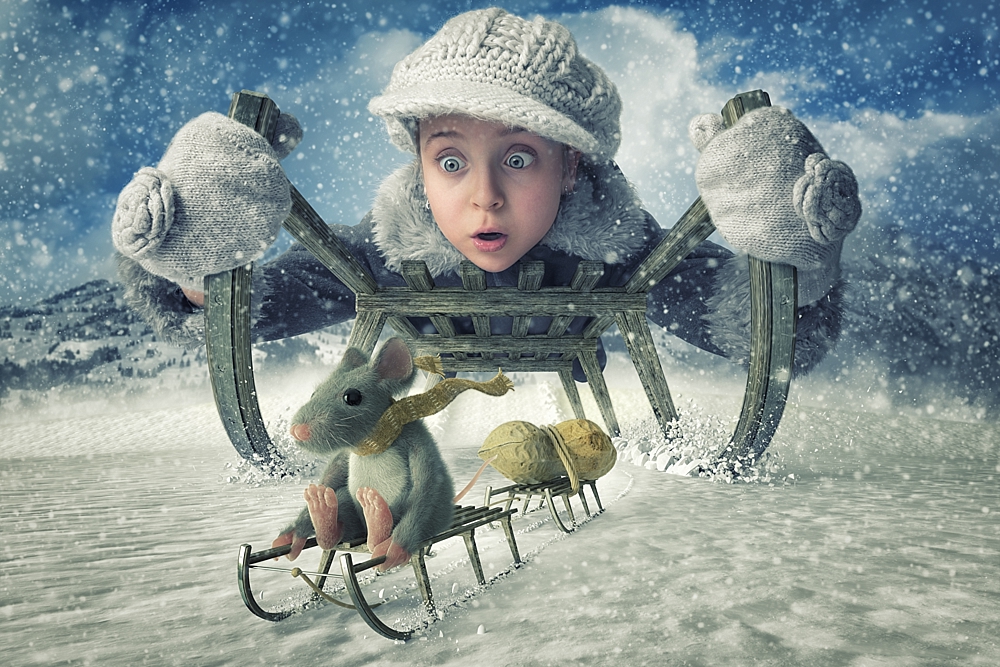 Just a little overtaking – Image by John Wilhelm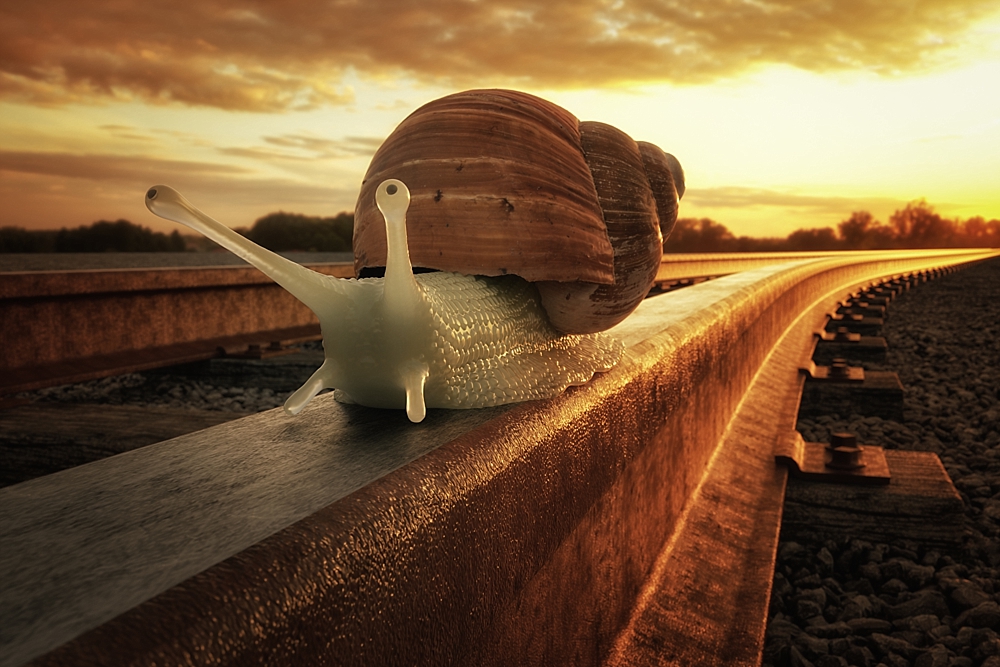 Just a rail snail – Image by John Wilhelm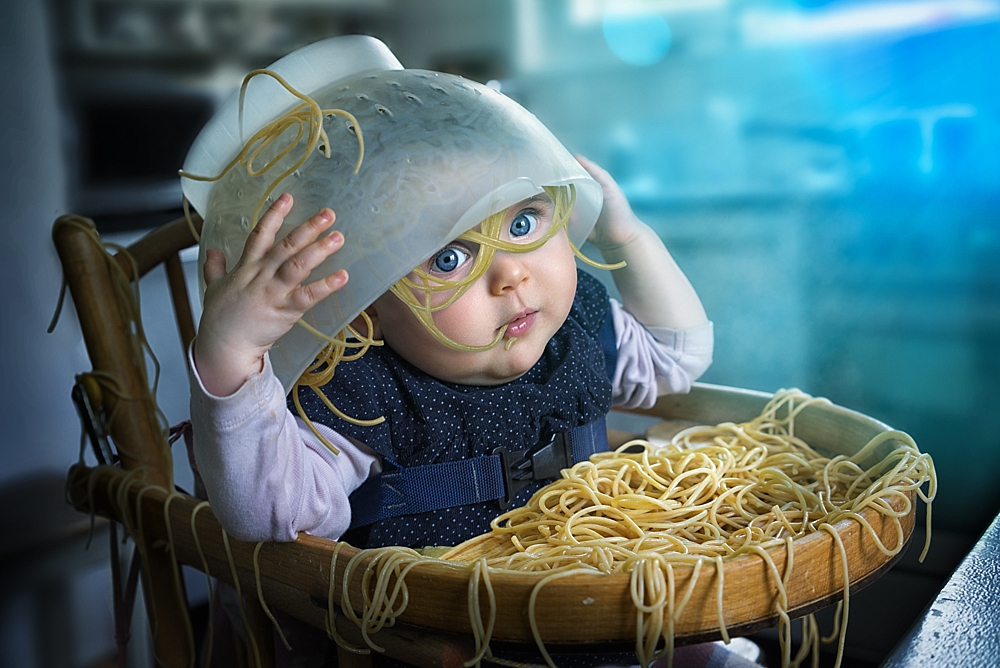 Spaghetti time – Image by John Wilhelm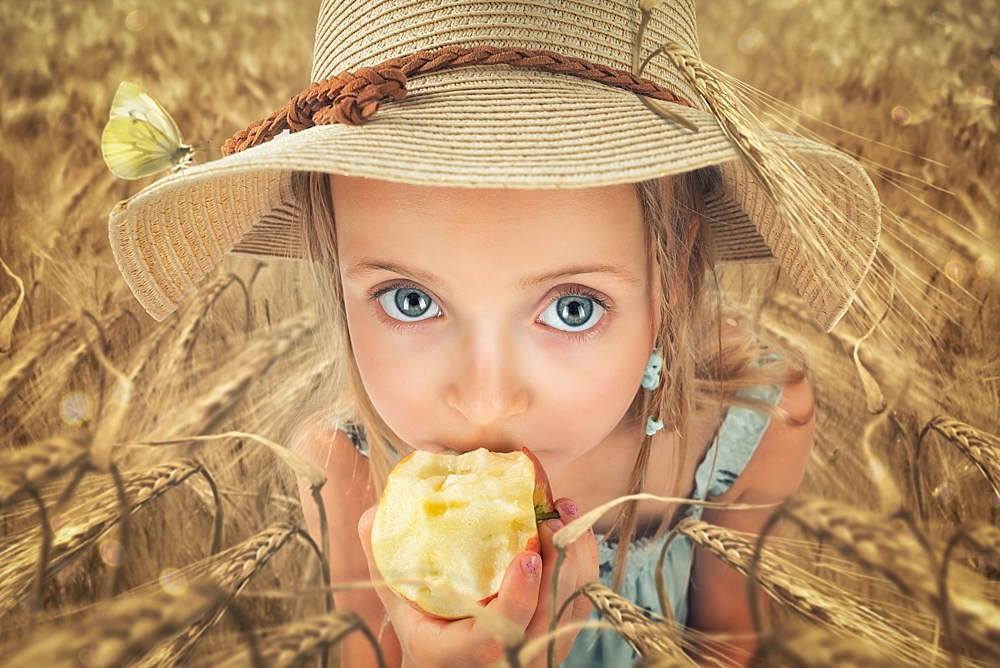 The farmer's daughter – Image by John Wilhelm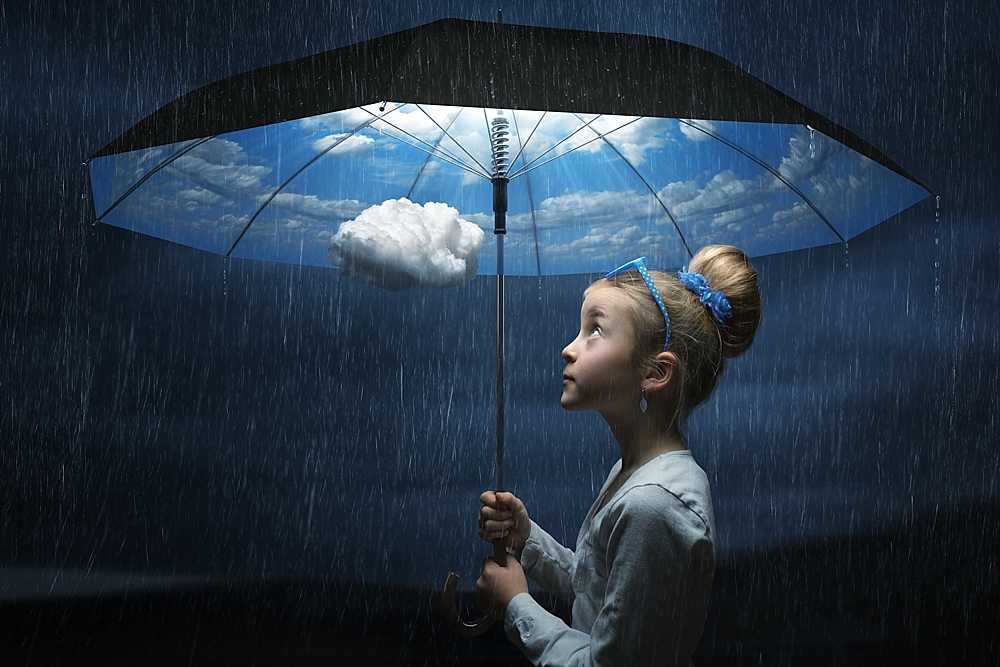 The good weather umbrella – Image by John Wilhelm
When John talks about how his children feel about them being in the photographs, he says,
"At the moment, it is a standard situation for them, but I am sure that will change. Once they are older, they will be very happy about these special memories."
John's wife Judith also plays a very important role in his work. She plays a role in some images and often comes up with some really cool ideas for his concepts.
Most of the animals in John's images are stuffed animals found in museums of nature, which are sometimes focus stacked or animals from the zoo. He says it is easier to work with animals from the museum while doing focus stacking as they are calm in front of the lens.
John's favorite image till date he says is, "Into the Poppies" for three main reasons. He says,
The image touches my own heart. I almost had to cry when I had finished it
It was and still is my most successful image
It was my first compositing that I was really happy with.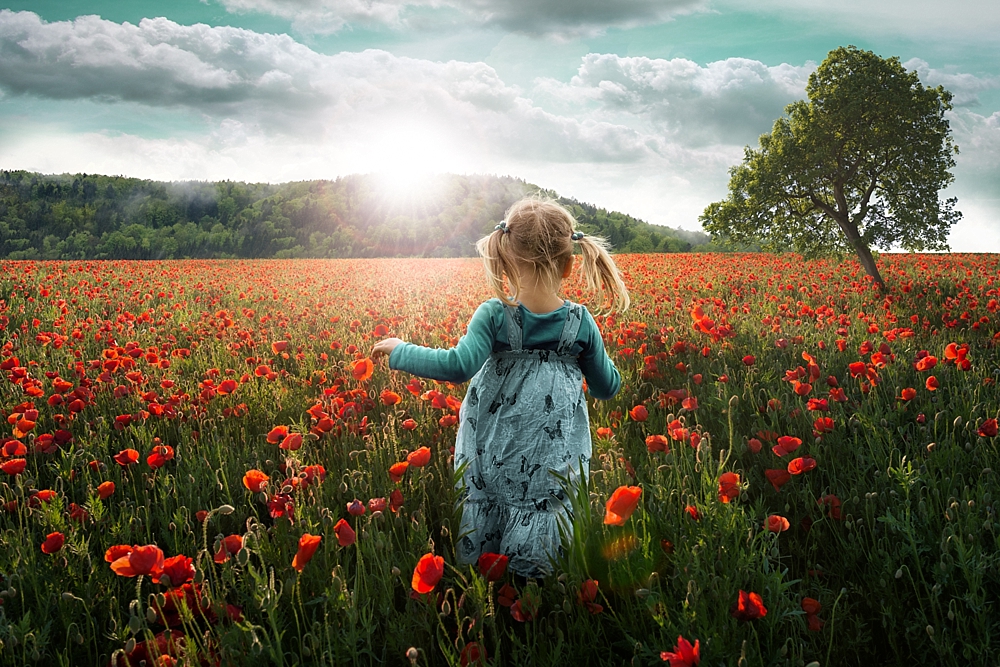 Into the Poppies – Image by John Wilhelm
John's Gear
John's go-to equipment are the Sony a7rII, a Gotzo tripod with Novoflex ball head, remote control and most of the Sony FE lenses. If you like John's work, you can follow them on the links below. The making of John's images are in the "Making of" part of his website. Be sure to check them out!