The dilemma for the travelling photographer is a tough one. What to take, what not to take. Can this lens cover all these situations? Will I need flash? As someone that travels a lot shooting both stills and 4K video, I often struggle to know what equipment to take with me. This is often compounded by weight limits on canon baggage, Usually around 7kg. Today I am going to give you a brief overview of my current system and some of the reasoning behind my choosing it,
The Cameras
My primary camera is now the Fuji X-T2. My secondary is the Panasonic G7. The reason behind their purchase is simple, both shoot excellent 4K video, and the Fuji also shoots fantastic stills. As I often travel with my wife, it gives us the option to shoot 4K on two cameras or 4K on one and stills on another. In reserve, I also have a Fuji X-Pro1, a very capable stills camera but not so good for video.
As you will note, all three cameras that I have mentioned are mirrorless and the primary reason for that is weight. Smaller cameras and smaller lenses mean I can walk further and shoot more than if carrying a full sized DSLR kit.
The Lenses
One of the issues of course with using different manufacturers for cameras is lenses. I have partially negated that by using old Canon FD mount lenses and adapters for Fuji and Panasonic. When shooting 4K it's rare that I need to focus automatically and after a while setting the exposure manually becomes second nature. The FD lenses are a 28mm f2.8, 50mm f1.8 and a 135mm f3.5. I also carry a Canon FD to M4/3 speed booster. This is particularly useful on the 50mm, giving me an equivalent of about 80mm f 1.4
For stills shooting and times when I do need autofocus, I have the Fuji 14mm, 18-55mm and 60mm macro. All reasonably fast and sharp lenses and again most importantly, small and light.
The Tripod
The tripod legs were an easy choice, the Manfrotto 055C. These are carbon fibre, have a good extension and are very sturdy. Although not cheap, the 055C is not the most expensive set of carbon fibre legs around.
The tripod head is always a dilemma. Shooting 4K video I must have a fluid video head. In my case, this is the Manfrotto HDV 701. The obvious problem with video heads, however, is that you cannot tilt them to portrait format. If I am going to shoot a lot of stills as well as video, I will sometimes carry a Manfrotto ball and socket head with me too, The downside of this is that it is quite heavy although I tend to put it in checked luggage rather than carry on.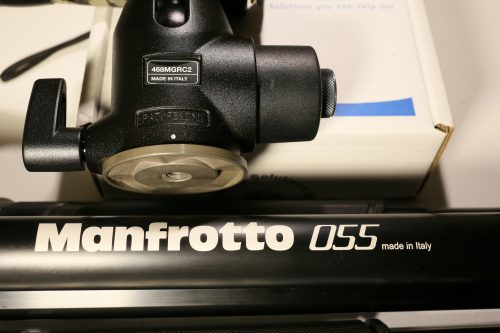 The Laptop
Last year I experimented with travelling without a laptop. This was only partially successful and on the whole a frustrating issue. The system I used was an iPad Mini 4 and a Wifi enabled hard drive. Whilst copying and storing images was generally quite easy, the main issue was viewing and editing them. It was painfully slow to transfer from the hard drive to the iPad and virtually impossible to view any of the 4K video clips. This meant I was not able to even pre-select work for editing when I got home.
This year I have returned to using a laptop on my travels. The laptop in question is an Apple MacBook. Weighing in at less than 1kg and with a maximum depth of 9mm this thing still packs a 2K resolution retina screen, has 9 hours of battery life and a 500GB SSD hard drive. This allows me to transfer images and video quickly and more importantly view and pre-select them. The images are also backed up to an external 1Tb USB 3.0 drive. Overall the kit is little bigger than the iPad combination I was using last year but much more powerful.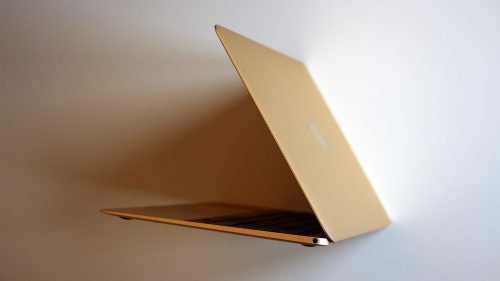 The Sundries
Shooting 4K video a set of ND filters is a must. For stills, graduated NDs and polarisers are extremely useful. To cover all bases I use the Hitech-Formatt 67mm square filter system with adapters for all my lenses and two filter holders.
My day bag for equipment is a LowePro Messenger 250. This is a small, discrete over the shoulder bag in which I can pack two mirrorless bodies, several lenses and a filter system.
As the bag has no attachment for a tripod, I have an Optitech strap designed specifically for tripods. Overall the combination is very comfortable and easy to access.
Travelling is immense fun and highly educational. It's also one of the best ways to get a huge variety of great photographs. However, if our camera equipment becomes too bloated, too heavy for our travels then we are less likely to look for and get great shots. My kit has been honed over many years of travel to a point where I feel it is as good as it can get for my needs.
What set up do you use when travelling?