We have to agree that photography has the power of brightening up our lives; and what a great way to start our day by checking out some beautiful images in the comfort of our homes! Here is your weekly wrap-up from Light Stalking – where you'll find some slowly curated photographs from the general chit chat, as some amazing shots from Tersha's latest challenge on Self-portraits too! And as you've already guessed by now, we'll be mentioning some worth-seeing shots from the Feedback Forum as well!
Photo Of The Week – August 3rd, 2020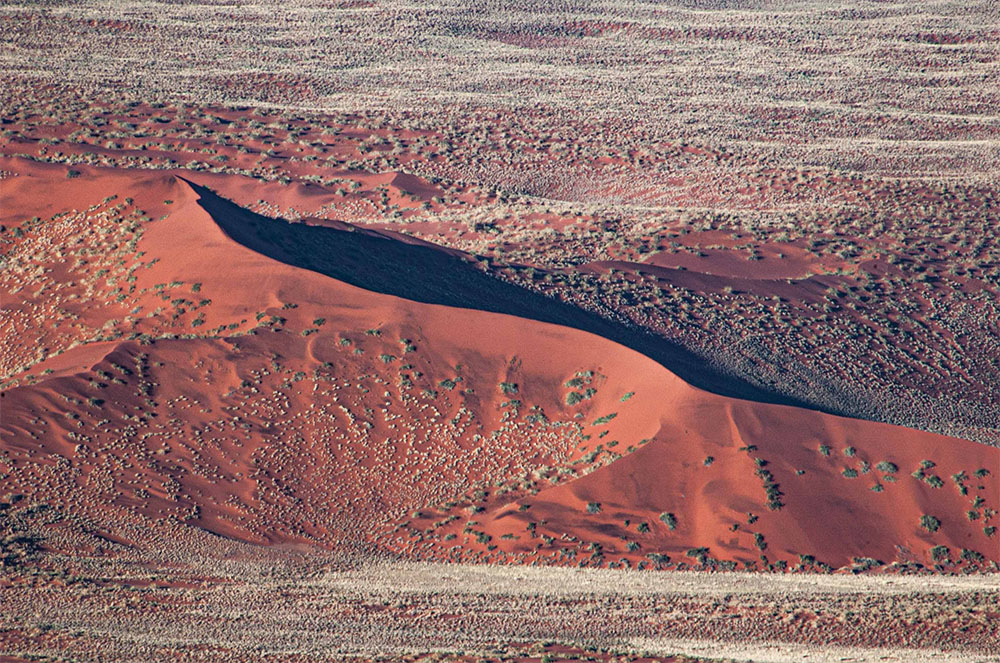 The Guest Judge for the POTW was Graham Hart.

Here is what Graham had to say-

"My POTW this week goes to Anne Hornsby for her picture titled "Desert View at Sunrise." I found this image compelling on so many levels. For a relatively minimalist landscape, it grabs the eye and doesn't let go for quite some time. There are so many shapes, forms, colours, and textures to explore. Shadow is a dominant element here, too, simply because of its isolation among the red sand and white scrubland bushes. It plays an important role as a supporting actor in the title's sunrise. The sand itself provides a dimensional canvas for the low-lying shrubs, and the two colour palette of red and white, with that slash of black shadow, allow the sparsely shrub-covered dune to provide a nicely curved bisecting line diagonally across the image. I think this picture stands out for providing so much interest in such an otherwise barren landscape. Congratulations, Anne on POTW."

Graham also selected two honorable mentions-

"Rob Wood's gorgeous Congwong Beach pic taken with his mobile is just a massive dose of eye candy with great perspective depth and emotive mood. A great capture."

"Also a special mention to Jasenka for her self portrait. It was a tough choice not to pick this one this week. It has meaning aplenty with the thorny crown atop her head beneath the iron cross of the window above. The gentle pose, with her direct gaze toward the viewer like a window into the soul, is reinforced by the window into the unknown lingering above her while all around the chaos of life leaves its mark. A thought-provoking composition."

These two photos will be posted below.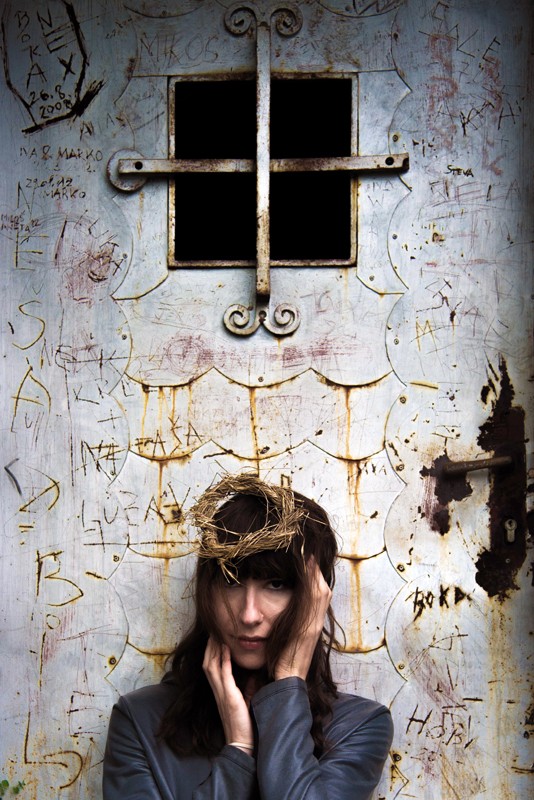 What Are Our Members Up To?
Pour some nice coffee and enjoy our favourite shots from Challenge 497th!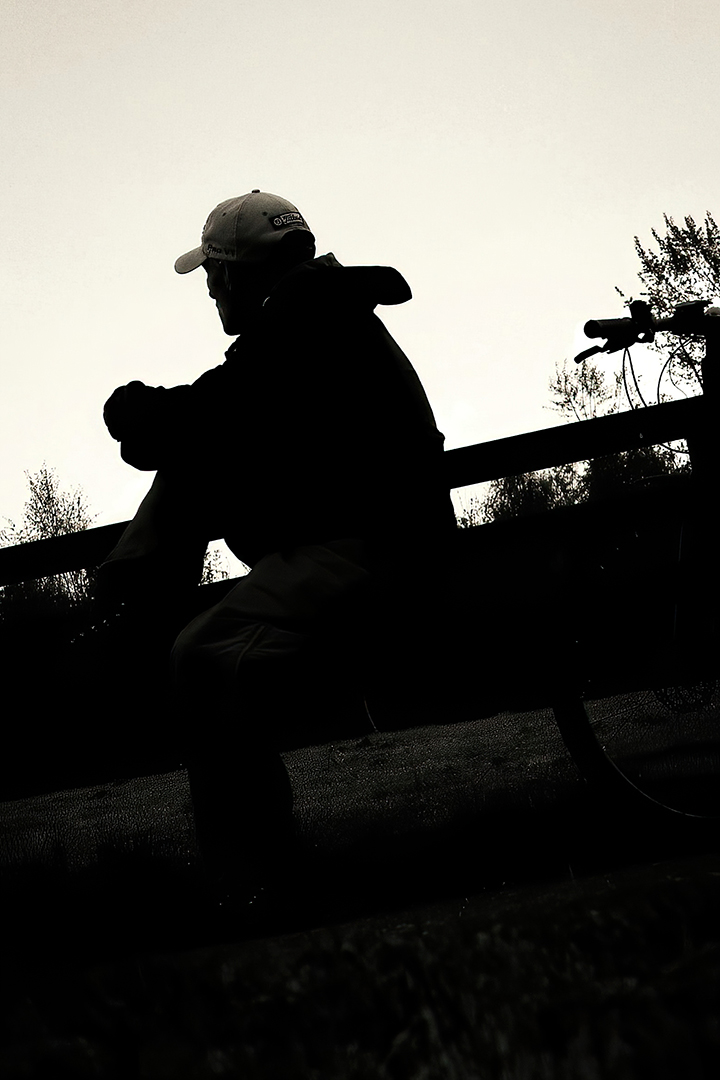 What You Shouldn't Be Missing From The Light Stalking Community
Robert Apple shared this lovely photograph with us!
And this one too:
Bruce shared a tranquil image of a great blue heron:
Another great collection of liquid art photographs by the one and only David Chesterfield. This is my favourite one:
Erik shared a photographic news report about an insanely advanced camera from Blackmagic Design.
Chris raised a very interesting question on Internet privacy in the forum the other day. If you like sharing images of your loved ones, you definitely need to read it.
Dave shared a nice shot from a Lorquin's admiral butterfly.
And Kent shared a nice quote from Elliott Erwitt with us the other day:
"The work I care about is terribly simple. I observe, I try to entertain, but above all I want pictures that are emotional. Little else interests me in photography. Today, so much is being done by unemotional people, or at least it looks that way… I mean, work that's fascinating and fun and clever and technically brilliant. But if it's not personal, then it misses what interesting photography is about." – Elliott Erwitt, in Personal Exposures, Published 1988.
Oh, and Rob has an excellent idea about making our place a bit nicer – share your thoughts with us here.
Let's Welcome our Newest Forum Members!
George, an old member that has recently rejoined
We'd Love To Hear Your Thoughts
Also, our Feedback Forum received some nice photographs, and is clear that some of you have started building a solid photography style. This is the right place for all those people that want to grow fast as photographers. This is possible thanks to valuable and positive feedback, which is perhaps the best way to hack the learning curve in photography.
Here you'll get your work critiqued by plenty of well-intended people, but you'll also have a chance to critique your peers. We truly believe in the power of criticism and feedback.
Many of our members have nurtured their own photographic knowledge by giving out elaborate critiques that go way beyond simple emoji based reactions or "nice shot" comments. Here are some of the most interesting shots shared during the last week:
The Shark Tank is a great place to learn and to discuss, so please read the instructions in order to get a better critique experience. Share your comments, opinions and doubts on any or all of the images above. We also will be delighted to see some of your own images. Don't be shy, critiques are given to photographs and not photographers.
We and many other members will be more than pleased to help you out; after all, we all are in love with photography. Don't skip participating in the newest challenge published by Tersha on Perspective! Please remember to join our friendly photography community if you haven't done it already.