Want a cool light meter that transmits data straight to your smartphone?
Kickstarter's successful Illuminati Wireless Light and Color Meter project is launching shortly at retail with a price tag of $USD 299 and may be just what you want.
Billed as a "wireless, smartphone-connected light and color ambient and strobe meter for photography and filmmaking," the project by Michael Okincha brought in over $USD 131,000 from 532 backers who liked the promise of an easy-to-use device to meter both light and color.
The gadget continuously measures while it is on and displays this information on the attendant iPhone or Android app. The data is transmitted in real time to your device via a Bluetooth connection. The measurements can even be read via a linked smartwatch (if you have an Android or Apple Watch attached to your device).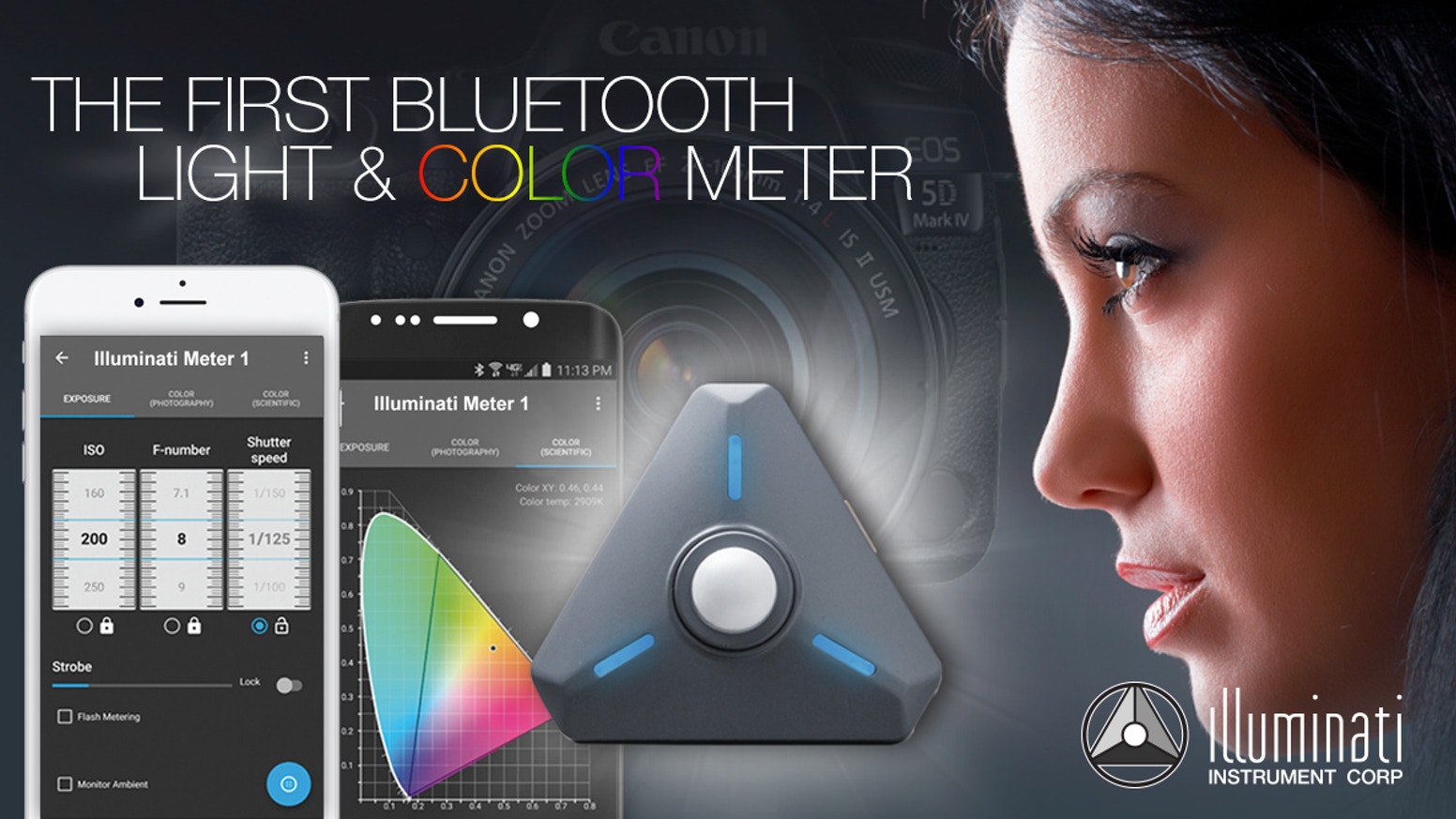 The Illuminati is the size of a person's palm and can measure direct or reflected ambient light, strobes (including HSS), and can measure color. Its size allows for ultimate portability and flexibility in use.
Boasting its ability to help photographers get the color for their shots "just right," Illuminati goes beyond automatic settings and promises photographers to help them fulfill their artistic vision as much as possible with its technology.
Unlike conventional light meters, which have a sensor and display all in one, the Illuminati sheds all of that and retains only the parts critical to functioning. It can be mounted in a tripod socket, with a magnet, or a lanyard.
Programmable alarms also let photographers know if the brightness changes or if the color temperature changes as it is sensitive to ever-changing conditions.
The Illuminati can also be used concurrently with multiple other sensors, allowing photographers to meter "foregrounds and backgroudns, set strobe ratios, or monitor and manage multiple light sources (including flash!) or large areas at the same time. Using the connected app and the device of your choice, a photographer can even remotely trigger the meters and receive notifications about exposure or color shifts – an industry first, its Kickstarter page brags.
You can check out the Illuminati Kickstarter page here. The device should be available at retail soon.