I have dabbled in light painting on and off for many years but really began focussing on it about 12 months ago. Now I must admit I am obsessed and have collected an array of tools of all shapes and sizes. Naturally, when Fotorgear offered a review unit of Magilight –  their new LED light painting stick, I jumped at the chance.
At its core, the Magilight is an LED light stick comprising 144 individually addressable LED lights, and a microcomputer controller. It allows you to load images and ribbons via a TF card, which can be displayed in a variety of ways, allowing you to create all manner of light painting images.
Unboxing the Magilight
The unit comes well protected in a padded bag, and comprises of the Magilight, two "26350" lithium in rechargeable batteries, battery charger and USB cable.
Putting it together is as easy as inserting the batteries, and plugging the coiled cable into the control unit.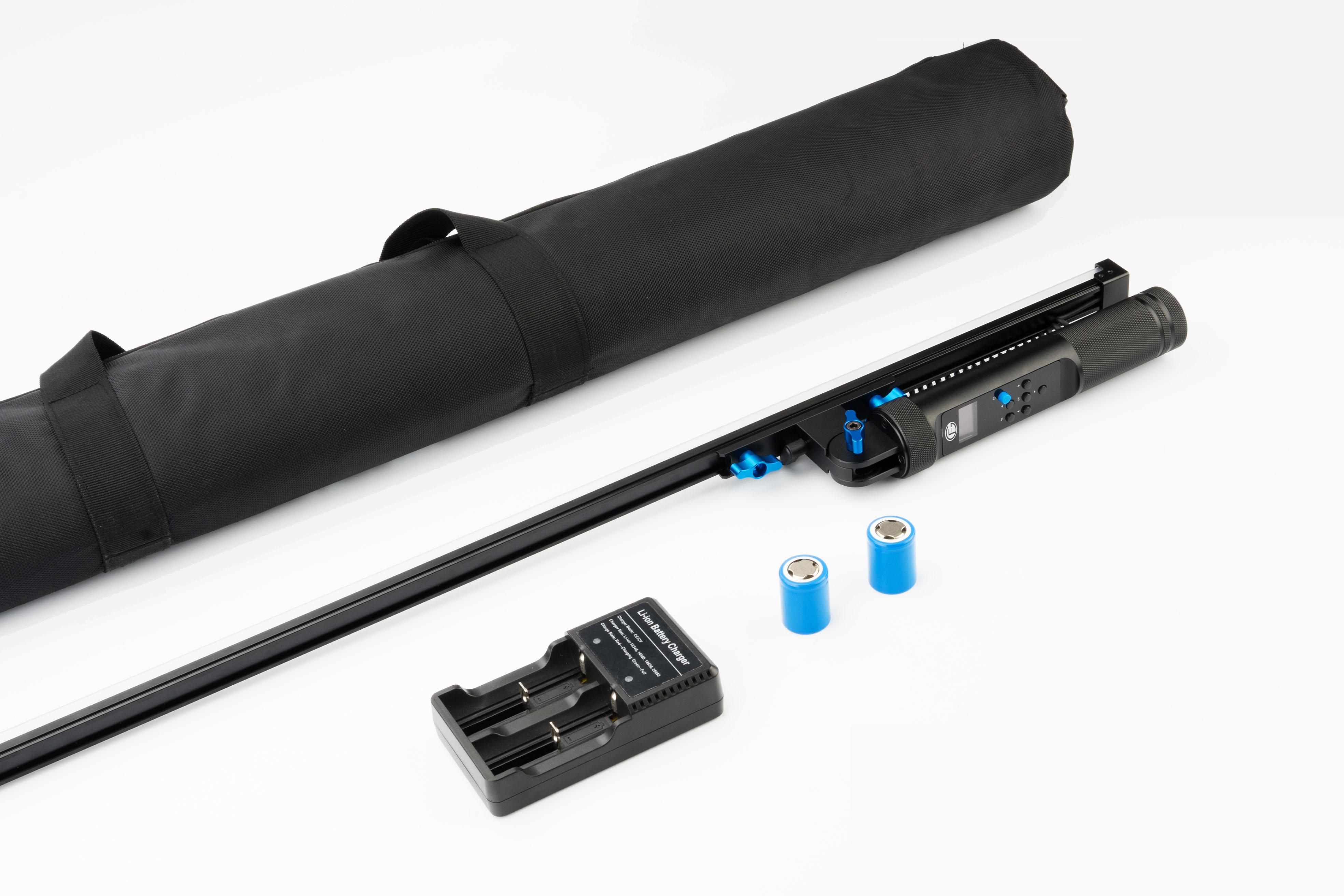 Features of the Magilight
144 RGB LED lights, 800 ANSI lumens
Rechargeable batteries
Tripod socket built into handle
Adjustable angle on the handle
Built in swivel to make spinning easier
Customisable brightness, flash, flicker, colour temperature, play speed, play direction and start delay.
Recessed TF card slot – no accidental bumping here
Ways to use Magilight:
Drawing light images: store images and display them one line at a time
RGB modulation: you can even use it as a background light for video or photo
Controllable white balance, brightness, speed, orientation
Tripod mount design: so you can put Magilight on  a slide railway, dolly or a tripod
Sliding handle – can be positioned anywhere along the length of the Magilight – with the centre point clearly marked
User-friendly UI: everyone can learn it in 5 minutes. In fact I found the menu system very user friendly and easy to learn.
The Magilight In Action
To be honest it took me a few goes to get the timing right for my images, however, once I did, there was no looking back. You can load your own creations (Photo's, artwork, etc) onto the micro-sd card to be light-painted into your images. The user manual contains a simple set of instructions to follow, the results speak for themselves.
It takes a bit of practice to hold the Magilight level when you are working on uneven ground, but again a few trial runs usually sorts things out without further issues.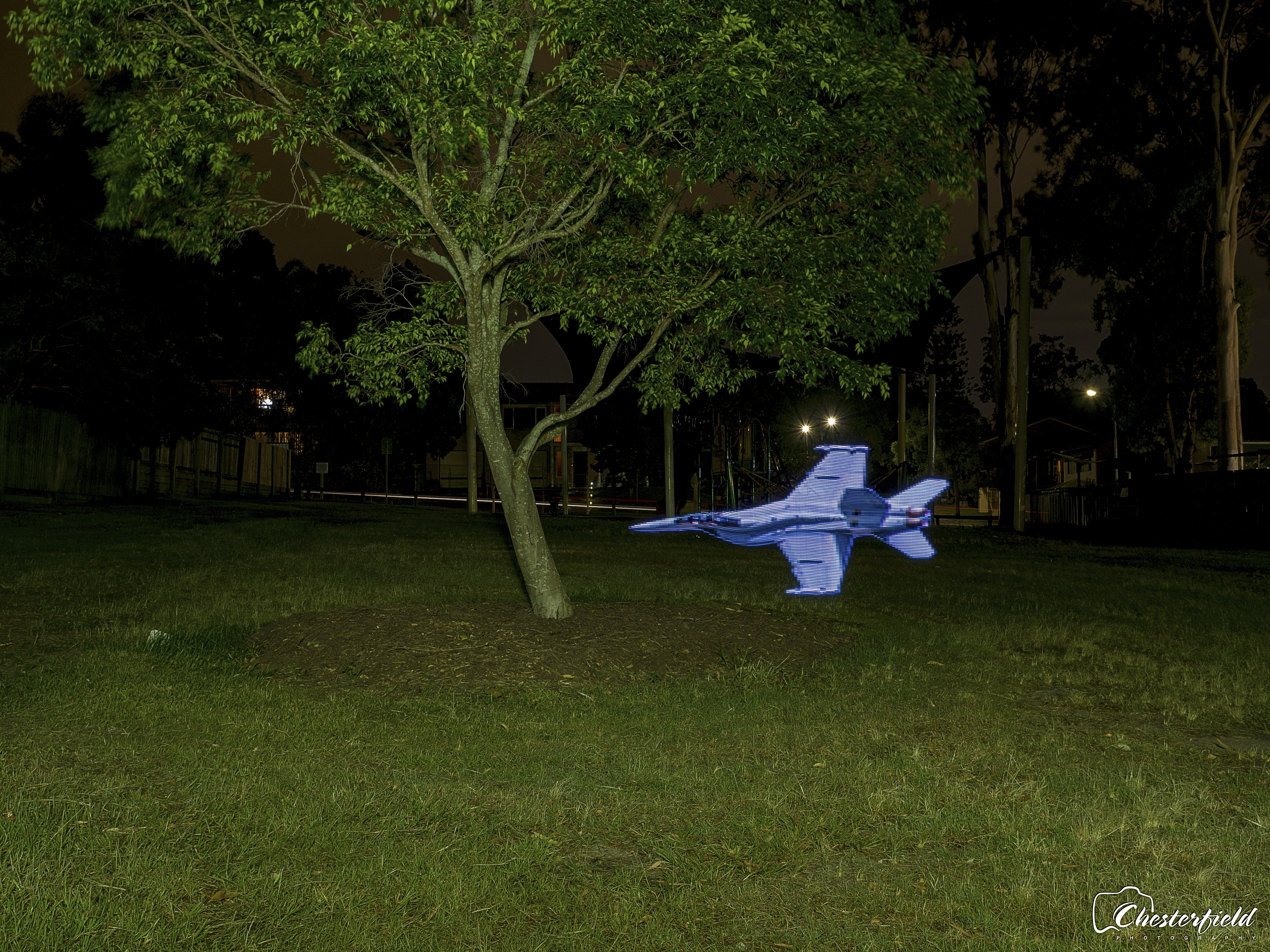 The elephant in the room…
So, let's address the elephant in the room. How does the Magilight compare to its nearest competitor – the Pixelstick?
It has less LED lights (144 v 200), but they are closer together, meaning less noticeable scan lines.
It is not as long as the pixelstick.
It is a one piece unit – no more fumbling in the dark trying to assemble parts
It has a built in swivel
It has a variable angle handle.
Selectable colour temperature, flicker and start delay.
Batteries are installed into the handle
Both units have their place in light painting, don't get me wrong, it's just that I find assembling the Pixelstick in the dark tedious and at times frustrating. Give me a one-piece unit any day.
Light Painting with the Magilight Tool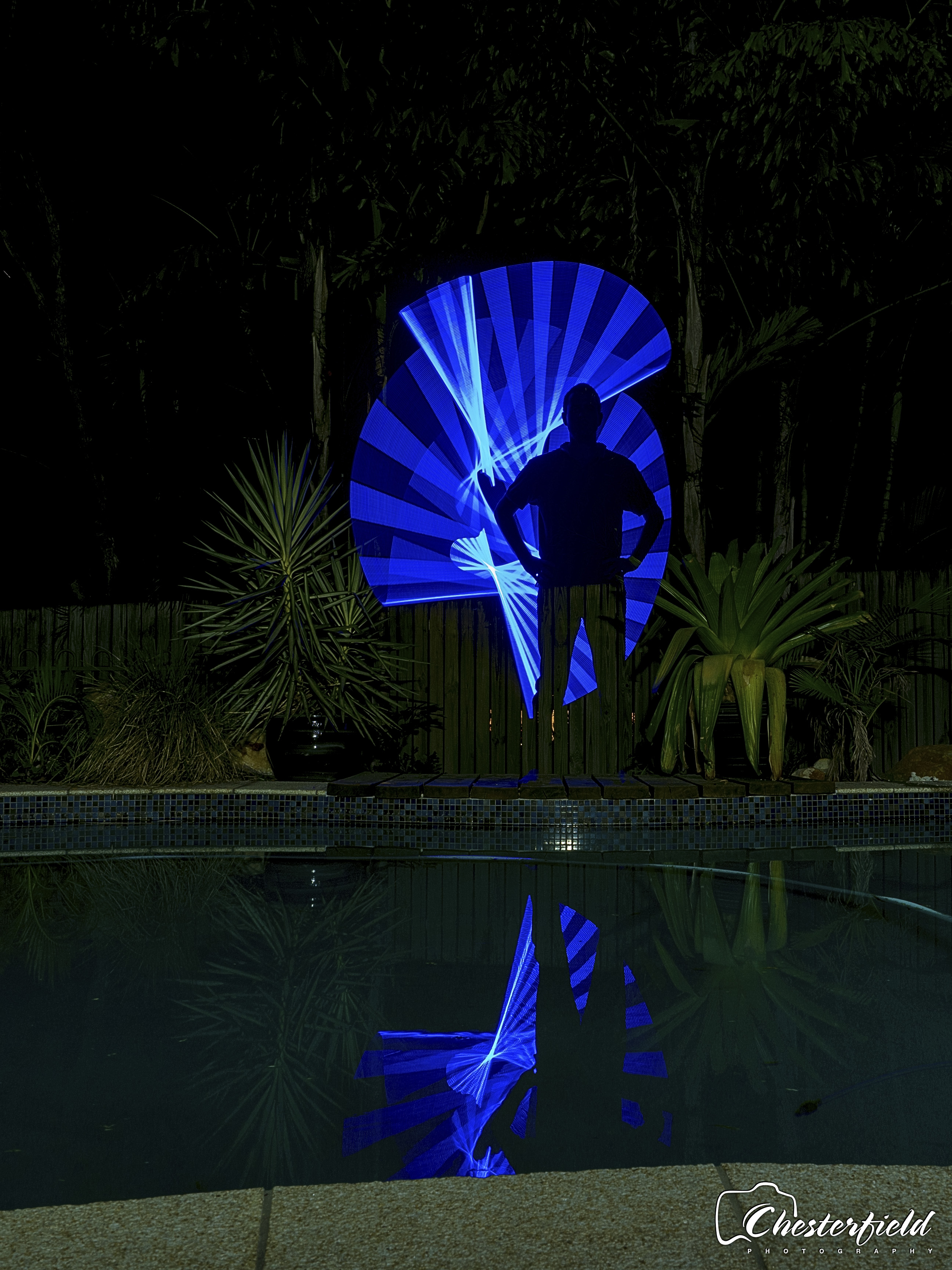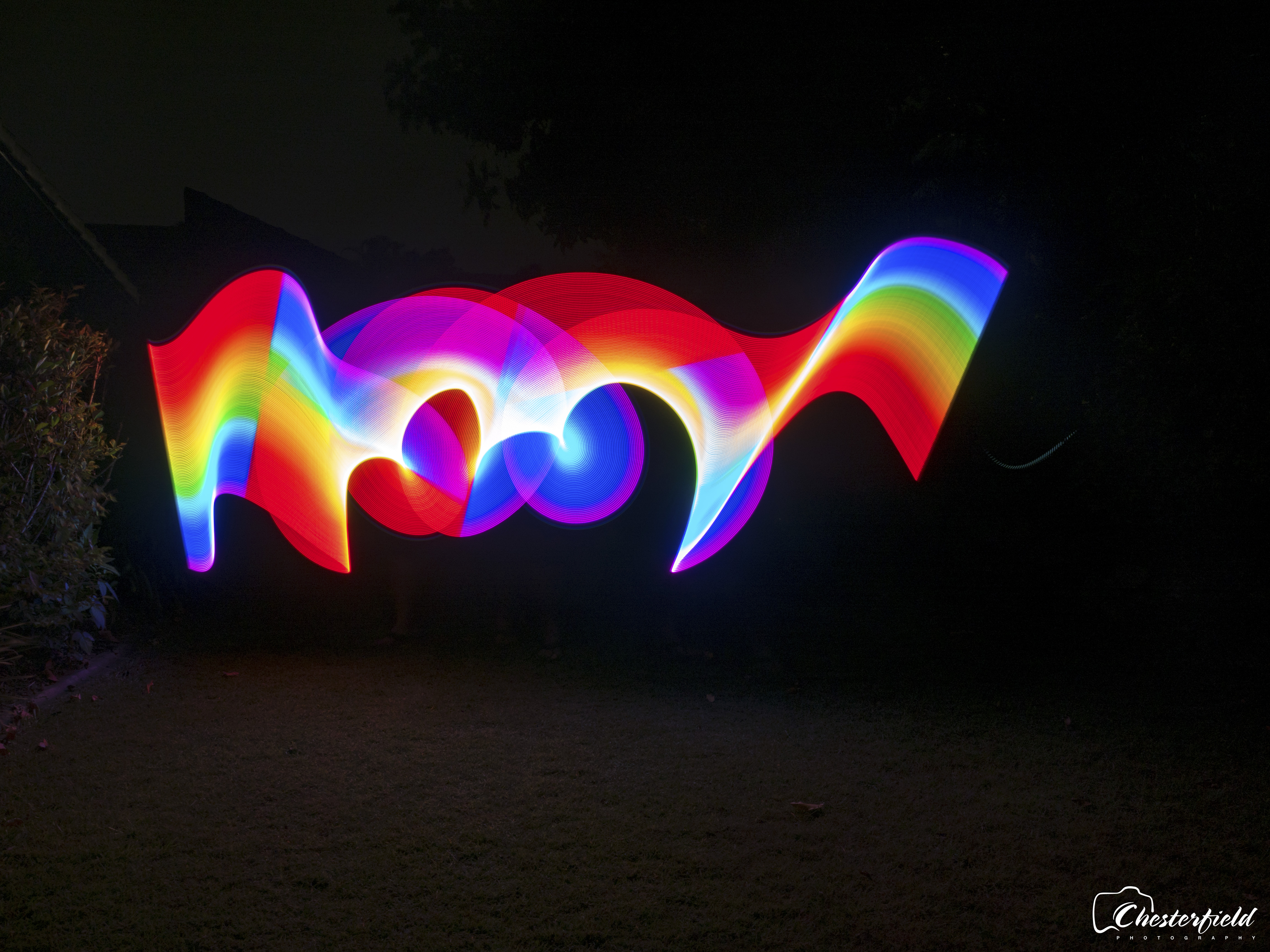 Conclusion:
The Magilight is a well thought out and engineered tool. The swivel is smooth and makes using the tool a breeze, the handle with adjustments to both angle and position along the length of the stick is a very welcome feature. The tripod mount is invaluable for those into video.
For my money, it is a very worthy addition to my light painting kit.
Launch:
Fotorgear launched the Magilight on January 17, 2018, and it raised greater than 3 times their funding goal in just a matter of hours!
You can purchase yours via the following link: https://goo.gl/oQQgYQ