The title pretty much says it all but we're more than happy to give you some details on this viral story.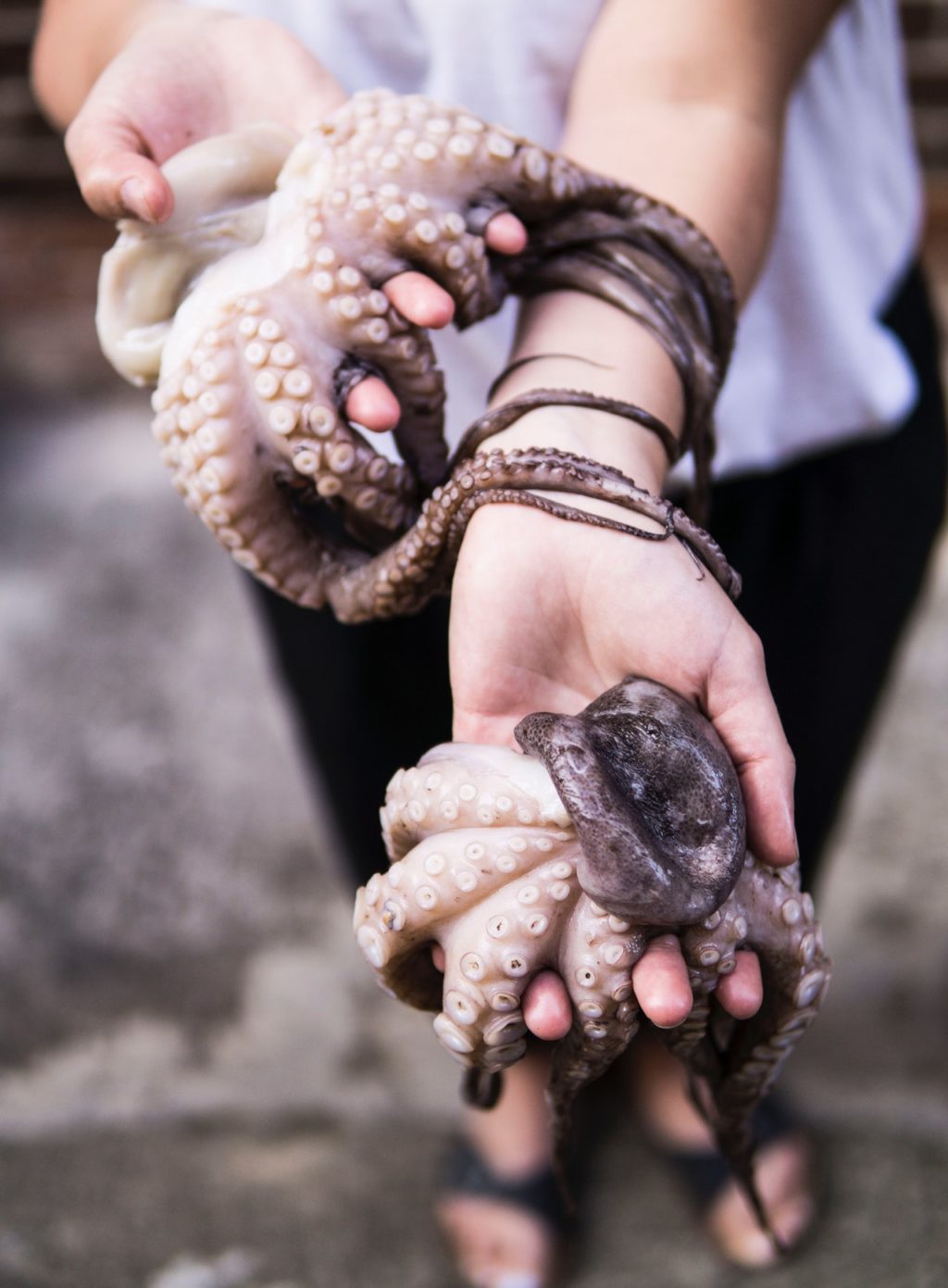 Jamie Bisceglia entered a photo contest and thought that, as a unique and novel submission, she would use an octopus that some fishermen had caught at the Tacoma Narrows in Washington state. After putting the octopus on her face – for some reason – it bit her and injected her with venom which required an immediate trip to the emergency room.
Local news agency KIRO 7 reports that it latched onto her face and then proceeded to bite her twice before injecting her with venom.
In her own words, "It was a photo contest in the derby. So, crazy me, hindsight now and looking back, I probably made a big mistake…It was a really intense pain when it went inside and it just bled, dripping blood for a long time. I'm still in pain…I'm on three different antibiotics. This can come and go, the swelling, for months, they say. This was not a good idea…I will never do it again."
For once, we're glad that this wasn't a stunt done for Instagram but still it serves as yet another cautionary tale that you need to be extra careful when working with animals. They add an extra element of chaos to any photoshoot. But, outside of photography and contests, you probably shouldn't put something wild up to your face and expect no consequences to come as a result.
You can watch a video of the whole story here on YouTube from KIRO 7.
What do you think? Let us know your thoughts in the comments. If you're a wildlife photographer and you have a story to tell, share your experience in the comments below as well.
You can also check out our other photography news articles by clicking here.