This week's list by Toad Hollow Photography is a curated selection of photography links to tutorials, photography education resources, special features and great photography, all carefully picked to provide a wide variety of topics and themes for everyone to check out and enjoy.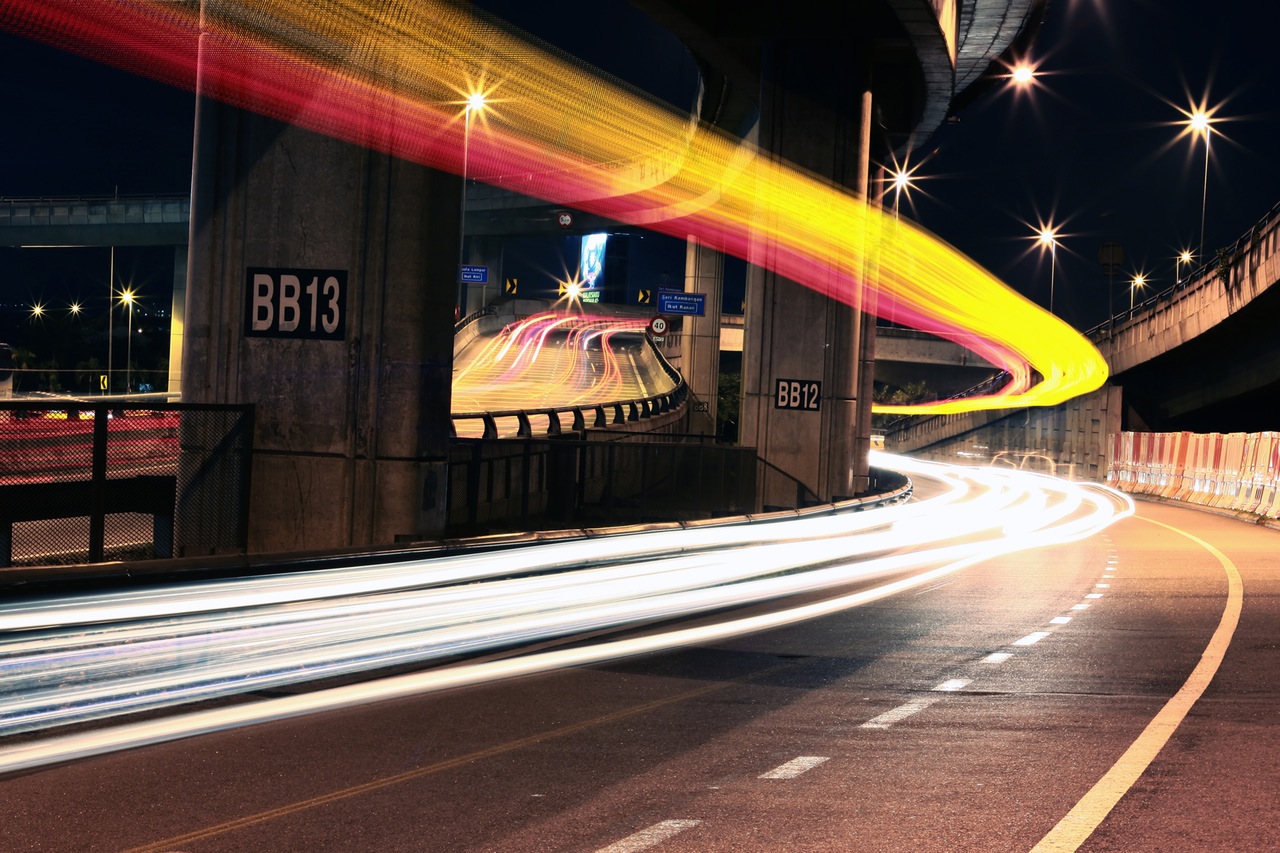 All these posts and images are published online by some of the finest people working in the field today and represent some of the best of the world of photography that exists online. We really hope you enjoy checking out this weeks list as much as the Toad did in bringing it to you.
Photography Tutorials
Photographers. Why the Fear Around Shooting at High ISO? – in the early days of digital photography ISO used to be a crucial factor to keep down to a low number to ensure that the pictures you took were useable. This is not necessarily true anymore as sensors improve and tastes and expectations change. Check out this terrific article posted right here on Light Stalking that shows you how shooting with a high ISO can actually be good for your photography.
Cameron † Evans
7 Need to Know Photography "SEO" Tips – this is a truly awesome guide to SEO with an eye towards how it can be leveraged for those of us practicing photography. Even though it combines a strong sales pitch for SEO services with excellent tips and tricks on how best to manage this yourself, you will come away with a much broader insight into how and what to apply to your own site and brand to fully leverage this key technology.
20 tips and rules to make you a composition ninja – there is something in this article for everyone, ranging from the casual shooter all the way up to the pro who works actively in the field. This article covers all the elements of composition that I am aware of, ranging from the simple to the complex in ascending order, meaning the deeper you read the article the more you will get out of it.
Using Photoshop's History Panel To Fix Editing Mistakes – the power of undo is something that has been with us for decades in the world of computers, and Photoshop takes that concept to a deeper level with enhanced abilities. This article covers the features within the context of History in Photoshop, showing you how to fully take advantage of the power it provides.
Speedlights vs Studio Strobes: Which is Better and Why? – the ages old battle between those who favor speedlights over strobes or vice versa is parsed into an easy to understand presentation in this post. If you are looking to buy your first set of artificial lights this is a great place to start as it will give you a great look at the differences, and also includes sample shots so you can see for yourself.
Size matters; Comparing Octabox sizes with high speed sync – the size of the modifier always affects the softness of the light, and as with most things in life seeing the effects of such statements is paramount to understanding the theory behind it all. This presentation includes a brief 5 minute video segment, along with terrific sample shots, to show you the differences and the results you can expect based on size.
Photography Education
Top Online Photography Courses – for those who are looking to advance their knowledge in the field of photography this list is a great starting point to finding the right place to go. This list features accredited institutions that can get you a degree or certification, self-guided online courses and photography MOOCs (Open Online College Courses).
Special Features
Photography display in Smithers, B.C. showcases Kurdish soldiers – once again we find the power of photography consolidating with the power of the written word to create something profound that has a lasting impact on the world. This special feature showcases the work of a photographer who visited a very dangerous place in the world, coming away with a catalog of unique shots that reveal the other side of an ongoing story.
Top secret project captures the Sistine Chapel like never before – ensuring that important art is properly maintained for centuries to come relies on excellent reference materials, as shown in this multi-year photography project that saw the entire series of frescoes in the Sistine Chapel carefully photographed and documents. Using the latest techniques, this catalog will remain an important asset to those responsible for maintaining these priceless pieces of art.
Staggering photo of quokka jumping straight at camera wows internet – prepare to have your abundant fill of cuteness in this article that shares a few shots of a wonderful little creature found in Australia as it interacts with the photographer. As soon as I finish writing this week's article here I will be looking into adopting one.
Photographer wins top prize at prestigious competition – this article was written and shared here by our local news, featuring a photographer who is active in a very active camera club and the award he recently won. The shot he submitted is shared in this article, and it's a fascinating picture of a sea lion mom and her little cub sleeping on the sandy shores of the ocean.
Simply Great Photography
Lago di Braies – Andrej Bazanov takes us high into the Italian Alps where the breathtaking scenery comes to life on our screens in this stunning landscape piece. An emerald lake sits in the foreground as the rugged mountains watch over the setting in the background, drawing you into the frame where the beauty of the region invites you in.
Crested Butte Sunset – Michael Criswell captures a stunning sunset in panoramic format that includes some terrific natural landscapes in the foreground of the frame. The vista in this scene is wide and deep, expressing layer upon layer that delivers a strong sense of scale and depth.
Pan – Ryan Millier uses a perfect panning technique to capture this shot that features a bold yellow cab making it's way through a bustling city. The car is very clear against a moving backdrop, isolating it from the rest of the frame and creating a perfect soft context for this highly dynamic shot.
Whisky bar – Mathias Lucas shares a great black-and-white shot in this post that shows a delightful sign out in front of a bar. The great humor on the sign itself is the big star of this shot, sure to elicit a grin and a chuckle from everyone who checks the picture out.
Framed by nature – framing a subject is a very powerful compositional technique, as we find in this terrific shot captured and posted by Johannes Hulsch. Johannes explores a fabulous castle framed perfectly by a gathering of trees, naturally drawing the viewer right into the frame where the incredible architecture is highlighted.
Long-Eared Owl – this is a terrific portrait of an amazing owl, surrounded by colors and tones from autumn that are very sympathetic to the overall feel of the frame. Milan Zygmunt's shot features extremely clear details in the bird as it looks back straight at camera, adding a perfect touch of artistic tension to the image.
Alsatian sunset – Jim Nix visits the wonderful community of Strasbourg, France and finds himself in the perfect spot as an amazing sunset makes itself known. The soft reflection in the waters create the perfect element to highlight the old architecture, all brought together by colors you have to see to believe.
Foxy model – warm autumn tones dominate this photograph that features a beautiful red fox looking upwards as it wanders through it's surroundings. Lovely details in the fox help to accent the perfect pose it has, almost as if it expected the camera to takes it's shot at this exact moment.
Alps Tale – Austria comes to life in this crisp shot captured by Adnan Bubalo during the blue hour one day. The long exposure time turns the waters in the foreground into a silky blue surface that gently reflects the light from the tiny town along with the lines and shapes of the gorgeous mountains that stand in the background.
Hey Cupcake – grungy and industrial are two words that immediately come to mind with this terrific photograph from CJ Schmit. Taken inside an old abandoned warehouse, this shot features some terrific details that you would expect from years of decay, along with some awesome graffiti which provides the inspiration for the name of the piece.
~ Amsterdam ~ – a highly ethereal and contrast rich image greets the viewer in this picture posted by Remo Scarfò captured in Amsterdam. Taken in the heart of the evening, the dark ambience works in harmony with the rich and crisp details of the old-world buildings to create a truly magical feeling photograph.
the contrast of styles – Frank King juxtaposes an old office building against a contemporary design, creating an abstract piece that exhibits the best of both worlds. Frank captures great lines in this composition, drawing you into the image.
Morning paddle in Finland – a mist ensconced landscape scene creates the perfect setting for this shot that features a long person in a rowboat on a still body of water. Johannes Hulsch's reveals more as you explore the frame, discovering the homes that dot the shore in the thick fog.
Giving winter a chance – Sherry Galey shares a wonderful presentation here that features several winter themed shots. Each is unique on its own, expressing a specific aspect of the season in a way that only Sherry can. For me it is hard to pick a favorite, let's see if you can find yours in the selection.
Nine Dragons – neon colors and sharp details converge in this stunning photography captured in China by Elia Locardi. Ribbons of highways with fast moving cars create natural leading lines and light trails, drawing you into the photograph where the dramatic architecture sits under a blue tinged sky.
Waiting for the light – I just love this shot from Andy Hooker (LensScaper), featuring a lone photographer on the shores waiting for the perfect conditions to capture what is in their mind's eye. The artistic tension of this piece is truly palpable as we watch and wonder what it is the solitary artist so patiently waits for.
Westminster Blue Hour – David Abbs shows us why shooting during the blue hour can yield incredible results in this urban shot captured in the heart of London. Behind the architectural details of a bridge we see the tower of Westminster peering out, accented by the wheel and the silky waters of the Thames as night slowly creeps in.
---
Further Learning
Did you think that a little bad weather would force your weekend photography to completely come to a standstill?!
You'd be wrong and here's why.
Great Photography Can And Does Happen Under Bad Weather Conditions!
It's up to you to figure this out, but with some help and guidance from us – check this out HERE to learn more….