There has been a lot of exciting stuff going on in the world of photography these past few weeks, and Toad Hollow Photography has been following along with the all the news searching for links to tutorials, special features and great photography to share here with everyone. This weeks list is full of great links from a wide variety of writers and photographers, featuring some of the best articles and pictures out there today. We really hope you enjoy checking out this list as much as the Toad did in bringing it to you.
TUTORIALS
Quick Tips: Using A Wide Angle Lens For Landscape Photography – this is the ultimate article that quickly takes us through the concept of using a wide angle lens for landscape photography. Posted right here on Light Stalking, this feature also has some terrific links to other resources to help you dig deeper into the topic if you so wish.
5 Quick and Simple Tips for Shooting Radiant Images of Fall Foliage – getting great autumn images is something many of us photography enthusiasts look forward to every year. This short guide gives some easy and useful tips along with breathtaking shots that can help you get your next winning autumn themed photograph.
10 Tips for Capturing Breathtaking Fine Art Landscape Photography – let's take a look at this set of tips for landscape photographers that shows us how to capture scenes that can be truly considered as fine art. Each tip included in this article is accompanied by sample pictures to help you visualize the topic covered, and inspire you to get out there to capture your own amazing shots.
Portrait lighting: Height of the light source – being able to effectively manage light, particularly with portraits, is a key skill that can pay huge dividends in terms of picture quality. This video tutorial is just over 8 minutes long and is full of terrific tips, and it also uses real-life examples as the tutorial unfolds to show you how the various approaches affect the end result.
Using Apply Image on Layer Masks in Photoshop – this article covers in great detail the application of Apply Image to Layer Masks in Photoshop, including screenshots at every step of the process to show you how to use this technique yourself. This is a fairly advanced topic for post-production, but it truly does bring a lot of power and flexibility to your post-production.
How to Get the Best Photos of Fall Colors – capturing the vibrant colors of autumn are goals for many of us outdoor photography enthusiasts, and having a great set of concepts to fall back on (pardon the pun) can really help you get the most out of this time of year. The various ideas shared in this article are all illustrated with amazing sample shots that are amazing to see, and when taken in context with the article can really help you take full advantage of the natural beauty you find.
5 Essential Tips to Improve Your Portrait Photography – 5 great portrait photographers from locations based all over the world are asked the key question; what makes for a great portrait? The answers are all insightful and give us all a bit of a look into what drives great photographers who are working contemporarily in the field today.
Best 11 Surefire Landscape Photography Tips – this article is full of basic tips that are really useful when it comes to capturing awesome landscape shots. Once again, we find here that great sample shots are key when it comes to showing you the results you can expect when applying these ideas to your own photography.
SPECIAL FEATURES
If You Like Bears, You Will Love These Photos – we have just returned ourselves from an incredible adventure in Clayoquot Sound where we were out looking for bears to photograph on the coast, and what an amazing experience that was. This article features a huge collection of simply awesome bear photos, sure to please the bear lover in all of us.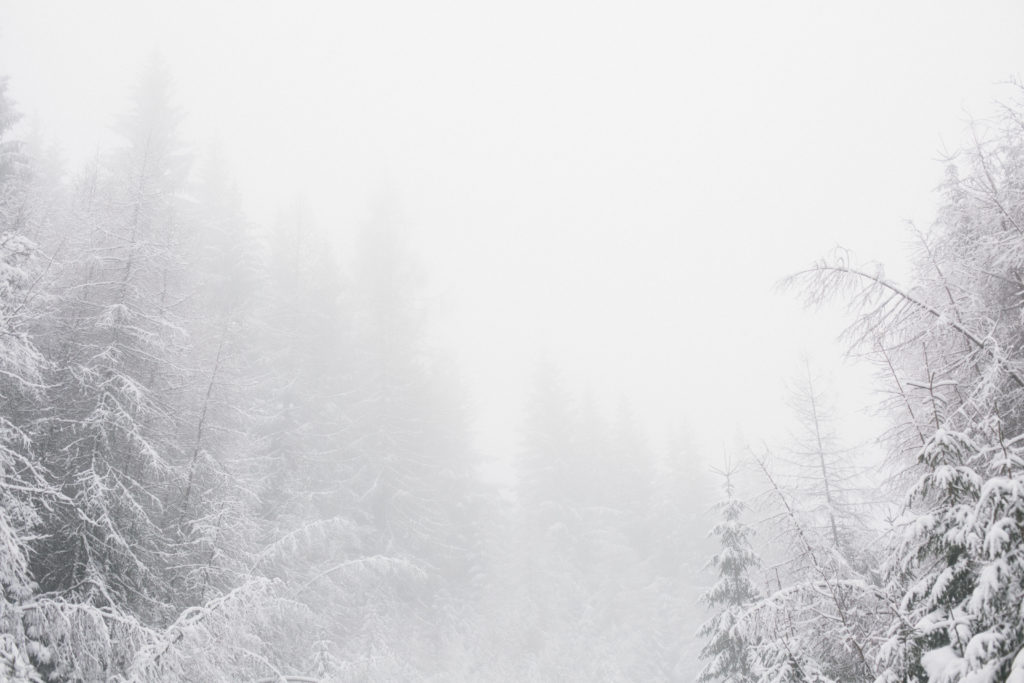 The Photography of Timothy O'Sullivan – Smithsonian Magazine publishes a terrific video presentation that is just over 4 minutes in length and explores the landscape work of Timothy O'Sullivan during the late 1800's. Some of his work also encompassed the wars of the region, and form an important form of documentation from this time period.
Amazing images from the 2018 Landscape Photographer Of The Year book – check out this terrific collection of photographs that ended up published in an annual photography book. There are a wide variety of subjects explored in this set, and each shot stands out on its own.
GREAT PHOTOGRAPHY
Norway – Lofoty – for those of us who love long exposure photography, particularly landscape shots that reveal an otherworldly glimpse into a remote location, this is definitely a shot you will want to check out this week. Roman Hudzik takes us to Norway where the waters captured in this shot take on a silky texture while the dramatic mountains that encircle the composition stand in clear relief.
Red Messiah, Austria – let's step inside an early 18th century gothic church that hasn't been used in many years in this set of photographs from Obsidian Urbex Photography. The fascinating blend of natural weathering against the religious features of the structure find harmony together in this series that leaves us all with many more questions than those answered.
Bloody Sunrise – an incredibly colorful sunrise creates a stunning backdrop for the classic architecture of the city of Prague as the sun greets a new day. In this photograph, Alexander Riek uses the cobblestone Charles Bridge as a natural leading line into the frame, drawing you right into the picture where some people enjoying the early morning finish the scene.
Farmland – Steptoe Butte State Park, Colfax, Washington – incredible shadows from the early morning light play against the rolling hills of Steptoe Butte in this mesmerizing shot from Len Saltiel. The strong shadows from the light create great texture in the subtle variations found in the land as the assortment of colors from swatches of farms highlights a deliberate sense of the abstract.
Solitaire – Jörn Brede creates and delivers a dark piece in this photograph that features a lone tree standing out against a monochromatic canvas. The composition itself is very simple, yet there is a layer of emotional complexity captured here that expresses a perfect touch of natural artistic tension.
Packard Automotive – Michael Criswell takes to the air for this set of shots that feature the remnants of the once famous and bustling Packard Automotive plant in Detroit. The aerial perspective offered in this post offers a great perspective on the massive derelict facility.
Witch house – no young children were turned into a stew in a boiling pot, at least as far as we know, in this great magical shot from Serge Ramelli. Serge captures this house in Beverly Hills, California that is designed to look like a scene from Hansel and Gretel from the book by the Brothers Grimm in the early 1800's. Just in time for Halloween!
Monarch Butterfly, Minnesota – the Monarch Butterfly is a beautiful little flying creature in the context of roaming free in its natural habitat, as we see here in this great shot from Mark Paulson. Mark uses a very shallow depth-of-focus with this picture, as this does a fabulous job of isolating the tiny subject from it's backdrop.
夜鹰 – long exposure photography is a great technique for capturing cityscapes that sit alongside a body of water, as we see in this terrific shot from 宫城飞雪. In this shot we see a dramatic skyline of skyscrapers that seem to reach endlessly for a softly textured sky, capturing during the blue hour for maximum effect.
Lantz Mill – Mark Summerfield takes us back a few hundred years where we can see and enjoy an authentic heritage mill. The terrific classic architecture from the period when taken in the context of the setting of the building creates great character for the region.
facade – Herbert A. Franke creates a terrific shot full of repeating patterns and shapes through a study of the architecture featured. The building and the way it's framed deliver a strong image for the fan of geometrically themed photography fans. Bonus points are awarded to those who take the time to check the picture out in detail and notice a lone person staring back at the camera.
Grand Canyon Lightning – as we look out over the vast area that the Grand Canyon carves, Scott Wood serendipitously captures this shot at the exact moment a storm lingers over the canyon and a lightning strike occurs. The dramatic beauty of the park is definitely accented here by the fury of Mother Nature as she rains down upon the canyons below.
Cozy Delfshaven III – take a trip back in time with this great shot from Herman van den Berge that reveals a scene of a neighborhood in the city of Rotterdam full of rich and fascinating old architecture. A pool of water in the foreground creates a mirror reflection that finishes this composition off just perfectly.
St Agnes Church – the dusty and crumbling remains of what once was a glorious cathedral is explored in this post from Bob Lussier captured during an Urbex visit to the once thriving church. This haunting shot tells a story of a thriving community that was hit by an economic downturn and now many of the buildings in the city are derelict.
the odd place – Benny bulke uses an strangely shaped oval opening in an architectural feature as a frame for the scene beyond. Benny creates this picture as a black-and-white to draw all the natural drama out while also taking advantage of the strange shapes to trick the eye.
take me to church . . . | Part 1 | Part 2 – Old Stone Butter Church in the Cowichan Valley on Vancouver Island is a place we love to visit frequently ourselves as it creates an amazing neglected subject sitting under the watchful gaze of Mount Tzouhalem. This church had a brief but storied history and is the source of many a ghost story and was even once featured on Ripley's Believe it or Not.
Jason Paul – I really love the contemporary and striking look that the team at Red Bull Photography create with their unique subjects, composition and lighting. This shot features a young athlete in a very unique position as his stunt is captured at just the right moment with perfect lighting conditions.
Sunset Through the Clouds, Bahamas – Mark Paulson shares a bright sunset shot captured in the tropics as the day gives way to dusk. The beautiful colors in the sky in this shot are highlighted by the wonderful cloud formations that linger in the sky.
Big Sur California – Rudy Serrano creates a very complex image that balances several key elements in harmony to produce the final picture. Taken at Big Sur, a famous oceanside series of cliffs and bridges for traffic, we see a clear shot of the Milky Way above as light trails from traffic cast eerie light through the fog and mist.