The world of photography never seems to rest with artists and writers from all corners of the earth creating and sharing great content. Toad Hollow Photography has been relentlessly searching this past week for links to tutorials, special features and great photography to share here with everyone. This weeks variety of links represents some of the best in photography today, hand-curated to cover the widest range of topics and interests in the field. We really hope you enjoy checking out this weeks list as much as the Toad did in bringing it to you.
Tutorials
9 Night Photography Tutorials That Will Have You Setting Up Your Tripod In The Dark – this collection of links is posted here on Light Stalking, sharing some great tutorials that can help get you excited to take on the terrific field of night photography. Each article included in this list covers the topic with a distinct style and approach.
Here's How to Get SHARP Photos at Night without a Tripod – shooting at night creates its own unique challenges, usually around issues with shutter speed and resulting blurriness. The folks over at Shutterbug have posted a new short video that shows us how a few tips and tricks can really help go a long way for those types of shots that need to be done without a tripod.
5 Useful Tips for Beginner Macro Photography – if you are hoping to get into the world of macro photography, this set of tips will help you get fast-tracked to great images. This article shares a set of 5 different tips, all of which are accompanied by terrific photographs to help you see the results you can achieve by following these pointers.
10 Helpful Tips for Posing Hands in Portraits – helping subjects pose can be a bit of a daunting thing for those who haven't had a lot of practice shooting portraits. The hands are an especially important aspect of a strong composition to take into account, and this great video tutorial will give you some great insights into how to do this most effectively.
Controlling Strobe Lighting For A Cinematic & Dramatic Portrait by Chris Knight – this video tutorial goes fairly in-depth into various aspects, gear and techniques in portrait photography. These tips can go a long way in any style of portraiture to help you take control of the light you are trying to capture and to come away with great shots each and every time.
How to Avoid the 'False Positive' Autofocus Trap and Nail Sharp Eyeballs – most of us at some point have come away from a shoot with high expectations, only to discover in post-production that one of the key shots is slightly out of focus. This brief tutorial shows us a tip on how to combat this, and the reasons are covered in the article for further insight into how the camera operates and why we see these sorts of problems.
What Shutter Speed should I use for Landscape Photography? – for many photographers learning how to take great landscape shots, the shutter speed is often one of the last factors considered during the setup of a composition. This great article shares a series of tips and insights into how to get the most out of your photography by being deliberate about your shutter speed.
Special Features
Marina Weishaupt Showcases the Dreamy Layers of Bavaria – great landscapes that focus on a series of layers creates images that are often slightly abstract in nature, often revealing a sense of depth and scale of the locale. This series of shots originate in Bavaria and all are great examples of this style and type of photography.
Magnificent Adventure and Landscape Photography by Ludovic Fremondiere – check out this wonderful set of landscape shots from a noted photography artist. This series showcases a bit of a variety of subjects, each of which could easily stand on their own as an excellent photograph. The set as a collection takes on a bigger facet, sharing scenes and features that really stand out from the locations visited.
Tobias Friedrich Reveals Greenland's Stunning Shades of Water and Ice – join underwater photographer Tobias Friedrich as he explores scenes that focus on the underwater portions of huge icebergs in the far north. A diver in the frames adds a fabulous element of scale and the entire set posted here takes on a monochromatic aspect that leaves the viewer with the distinct feeling of having seen something extraordinary and otherworldly.
Great Photography
INCOMPLETE – this surreal image exposes several key ingredients that are key to its allure, including a long exposure, strong leading lines and a terrific vanishing point. Christian Wig composed this shot by using a steel pier that is incomplete leading out into the vast beyond where a dramatic sky with a strong color palette finishes off the picture perfectly.
Landing Pad – butterflies make for awesome photography subjects if you are prepared to capture them in imagery. This wonderful shot is of a delicate butterfly perched on a white flower photographed with a very shallow depth-of-field to isolate the tiny insect from it's soft backdrop.
A new track – Jørn Allan Pedersen uses a winding line in the thick snow created by a snow-clearing vehicle as a perfect leading line into this distinctly winter themed shot. Snow covered trees add a great feature to the shot as beautiful hues in the sky deliver an important color element to the composition.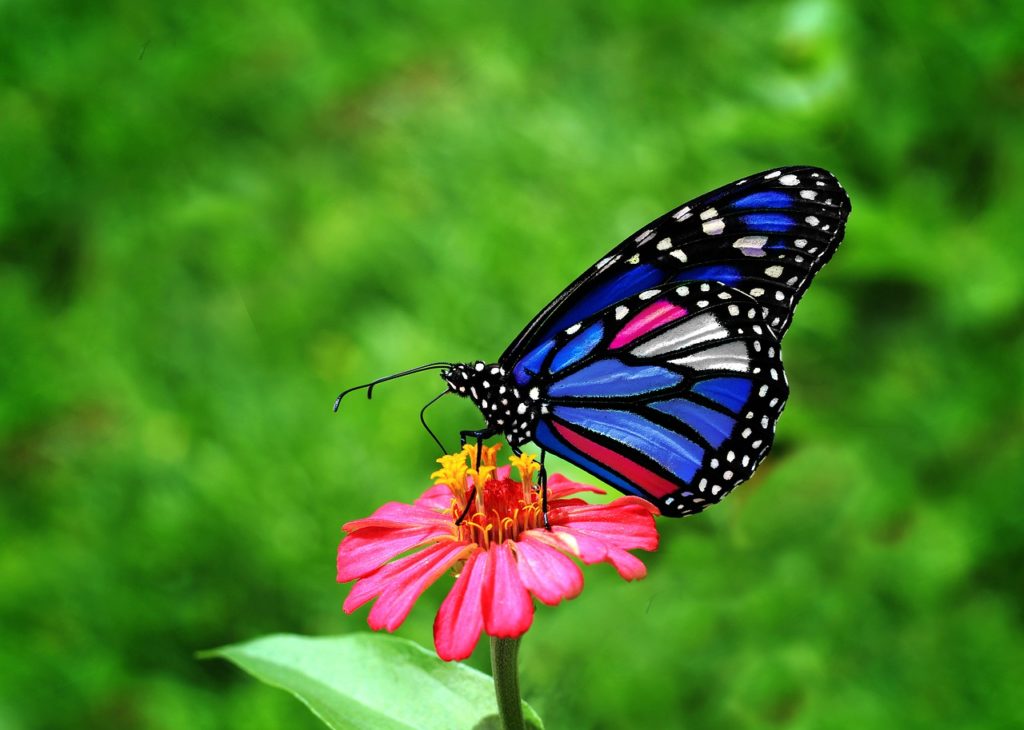 Fireworks from the Lake, Minnesota – shooting fireworks can be a tricky balancing of shutter speed and ISO to get great shots that emphasize the colors and light streams created by the display. This shot from Mark Paulson is one example of a great fireworks based shot that captures dancing colors in the skies.
Final Light – timing is everything when it comes to dramatic natural landscape photographs, as seen in this terrific shot from Simon W Xu. This shot finds us on the shores of the ocean as natural rock formations create drama, with the waves crashing against the craggy shores creating a dramatic splash of water that elicits a sense of joy in the frame.
Needs Work – Michael Criswell captures and shares a dramatic shot of an old stepside pickup truck that has been left in a serious state of disrepair for countless years. This shot was processed as a black-and-white image, bringing out all the texture and visual intrigue in the portrait of a truck long forgotten.
Horses – silhouettes are an awesome feature in a shot that can really add a strong sense of artistic tension. This photo from Patrice Thomas uses silhouettes of horses against a strongly colored sky as a backdrop to take this concept to the next level.
Crop Dusting – Steptoe Butte State Park, Colfax, Washington – the incredible rolling hills of Steptoe Butte create a perfect soft green canvas to capture a fast moving crop duster airplane in flight across the landscape. Len Saltiel's shot takes advantage of the texture created by the natural landscape with soft shadows and natural leading lines in the bucolic pastures of the region.
New York City in Reflection – cityscape shots can really deliver a unique look at civilization and the profound impact we have on landscapes with architecture. David Dai creates this cinematic looking shot of the New York skyline that also features a terrific soft and muted reflection of the buildings in the textured waters in the foreground.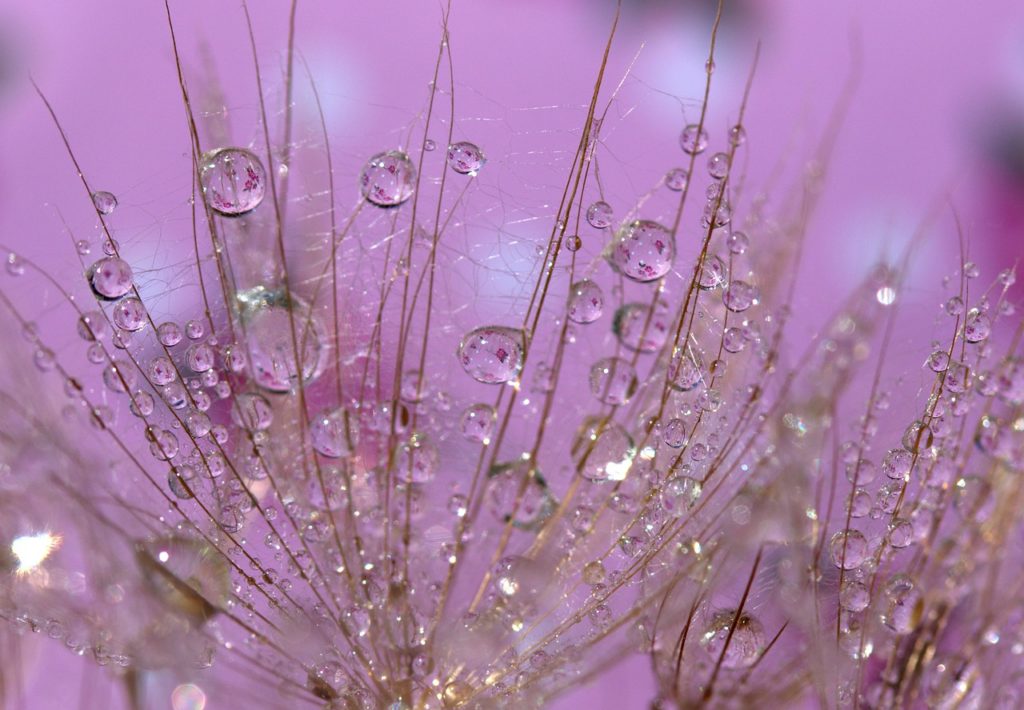 Nursing Cubs – nature is amazing, there is no mistake about that. This shot comes to us from Ron Niebrugge who captures a mother brown bear with her two cubs nursing in the wilds of Alaska. This shot is completed perfectly by the surrounding lush green vista of the region as a craggy snow-covered mountain peak in the distance adds a perfect feature to finish the shot.
Inside Iran – I love this shot from Marsel van Oosten that features a series of stone pillars as a woman walks across the frame for the perfect touch of artistic tension. The light and shadows captured in the space work in harmony with the subject to leave us all with more questions than answers.
Dusty Wave – those of us who absolutely love storm themed photography will truly enjoy this great shot from well-known storm chaser Mike Olbinski. This shot features a haboob, which is a massive dust storm, rolling it's way across a barren landscape as the golden fleeting light of the passing day creates terrific colors in the sky.
谁最酷 – a very shallow depth-of-focus brings our eyes straight to the two birds who are sitting on a twig looking back intently at the camera. This photograph comes to us from 都市清风 who captured a wonderful glimpse into the personality and character possessed by these two cute birds enjoying the day in their natural environs.
Red Carpet on the Side – old trees frame a walking path covered in vibrantly colored leaves in this autumn themed shot from Lars van de Goor. As the eye naturally follows the path through the grove, a sense of peace and tranquility comes over us leaving us with a feeling of having spent the afternoon in the beautiful outdoors enjoying nature.
Georgina Point Lighthouse – Vancouver Island based photographer Randy Hall captures a great shot of an iconic lighthouse on the west coast of Canada as it stands guard diligently to warn sailors of the craggy shores. This shot looks like it was captured from a boat looking back at the shore, giving a great perspective of the scene that is unique.
The run – anyone who doesn't feel that photography can express humor really needs to see this great shot of a squirrel in action from Stefano Ronchi. This incredible photograph finds us looking at the squirrel who has a mouth full of leaves as it spiritedly bounds its way to points unknown.
Pausing – I love how Andy Hooker (LensScaper) combines lines from the surrounding architectural features of a building with an element of human interest. This shot is of a man stopped as he descends a staircase pausing to check his smartphone for a touch of rich artistic tension to this strong composition.
Blue spiral – this is one of the best geometrically themed shots I've seen. One of the reasons it is so compelling is that it uses a minimalistic approach to the composition that creates a strong leading line and vanishing point. Svetlana Povarova Ree captures the shot looking upwards through a helical shaped staircase where it culminates in a beautiful blue toned window that appears to lead to the very heavens.
St Margaret of Antioch Church – journey back in time over 1,000 years with Mark Summerfield in this post that features a set of shots of one of the oldest churches in England. The shots Mark shares here really do a great job of capturing the essence of this ancient structure, and the accompanying article on it's history is a very fascinating read.