"Portfolio" is a word you've almost certainly heard already in the context of photography.
We can define a portfolio as "a group of work collected in a specific format."
One of the main characteristics of a good portfolio is that it applies to a specific topic or niche. Somewhat like workflow, a portfolio is sometimes misunderstood (as curation, or something similar).
What follows is not the ultimate guide to portfolio crafting. However, I'll try to define the true purpose of having a consistent and targeted portfolio.
Formats Your Could Have Your Portfolio in
Portfolios used to be simple: it was just a bunch of photographs inside a sober black box. Remember those days?
Today we have a wide range of format options – web pages, videos, PDF files, photo books, and printed versions. There is no perfect format, and some options are better suited to certain situations than others.
For example, let's think practically for a minute – it's easier to share a link when dealing with clients abroad than to show them a printed version of your portfolio, right?
Who's Your Audience and Who Wants to See Your Work?
This is the first thing you should consider before your start crafting a portfolio. There are several people you might want to show your portfolio to – from museum curators to family and friends.
The most common situation – from freelance clients to executive officers – comes into play when you're looking for a certain job.
In that case, showing a portfolio is more about "sales promotion" than a mere "I love taking photographs" thing.
Define your audience first, then you'll start to form a better idea of what work you should include.
A Real Life Example
Let's take, for example, a wedding photographer who wants to win more clients. These days, there are certain photographs that clients demand, so keeping an eye on the trends is healthy business practice.
These clients will expect you to have photographs in line with the trends, instead of your more artistic portraits done in a studio session. These pieces could be part of an appendix to your portfolio, but they shouldn't be the prime focus if your purpose is to attract more customers with more average needs and expectations.
I've seen portfolios (defined by their owners, not me, so they could be technically defined as just a photo stream) that don't speak to an audience at all.
I've made that mistake in the past, and as time went on I narrowed my style to something more consistent than the work I posted online a couple of years ago.
So we have a situation whereby the portfolio content doesn't follow a specific order, and when I find a picture worth including it is just a mere chronological addition. I'm aware that I need to pare it down because right now it's too extensive for my taste.
Consider the Tone and Gamut
Defining a specific tone is important if you're willing to present your portfolio to a client with certain tastes you'll want to please. Okay, that sounds complex, so let's look at an example.
Imagine you are a corporate portrait photographer and all of a sudden you have an opportunity to show your portfolio to the CEO of a massive firm. You should invest in a sophisticated-looking package to present the best of the best from your corporate portrait portfolio.
You should present a generous gamut of work inside the aforementioned volume, but it shouldn't be tiring to look at. In my opinion, between 20 and 35 pieces is perfect.
Your Portfolio's also About the Scope!
Speaking of quantity, it's good to define a scope for any portfolio.
If you shoot in more than one photographic style, you should keep separate portfolios. Nowadays I'm trying new things like environmental portraiture.
If I get good results (wish me luck!) I'll keep this work apart from my current portfolio that highlights my social photography. If you want to know more about what an environmental portrait is, just look at the work of Arnold Newman, the master.
Handpick Those Ripe Ones
Now the Most Exciting Part: Selecting Your Work.
In my opinion, your portfolio should consist only of "mature work". A healthy practice is to change your "immediacy habits".
We live in the internet age, and immediacy has changed the rhythm in which we tend to showcase our work. This rhythm has become a bit frantic in my opinion, and a good habit – at least, when it comes to your portfolio – is slow down a bit.
Don't try to pick your work in just one evening. This exercise should take a couple of weeks or even more, so you'll have some objectivity while doing your first selections of work.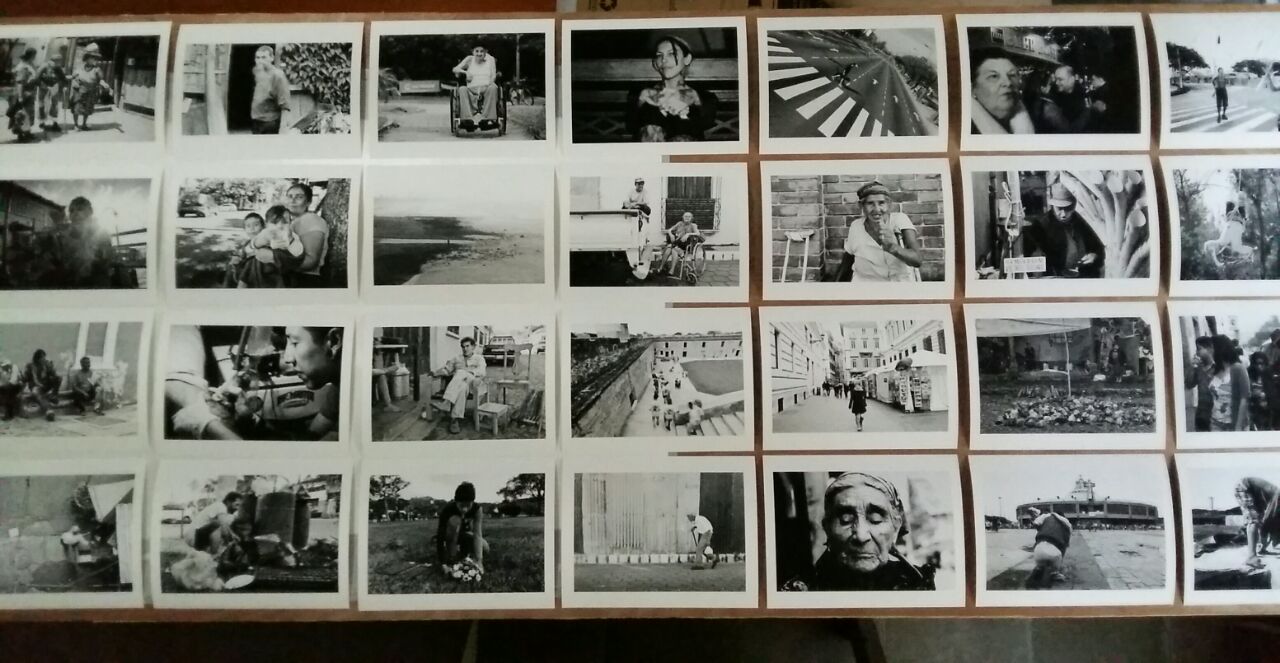 Also, I wouldn't consider using recently taken pictures, because you'll still have that strong emotional attachment that clouds our minds with subjectivity.
If you're not sure about which picture to include from a small batch of handpicked ones, ask other photographers to help you out. It is a very nurturing experience.
Content Order – Put Some Logic Into Your Work
Many photographers consider that a narrative style is good for a portfolio. I include work in chronological order to show my photographic evolution over time. But if I'm presenting a specific album to somebody, I try to organize it in a narrative form.
Web-based Portfolios
There are a bunch of good options for presenting your work. Personally, I like the way Behance works for presenting all my work, but I've found that Issuu is a good choice when I'm uploading a PDF file.
A lot of good photographers work with 500px nowadays (for me, it's like an evolution of Flickr, and I was almost pushed to doing mine for a lecture on portfolio crafting).
Sounds funny to say but "visual" content is the top priority when it comes to photography for portfolio websites. Images should be the main protagonists, which is why so many website templates which focus on portfolio showcasing are so simple and clean.
The idea is that your work should be experienced in an almost distraction-free state. Try to upload images using a constant format as well, and think of all your potential internet users when doing so.
What I mean is that you really don't need to upload a humongous high-quality image file, because they will be very slow to load, and that could negatively impact on your website's bounce rate.
Ask for Feedback – Get some Photographers Together!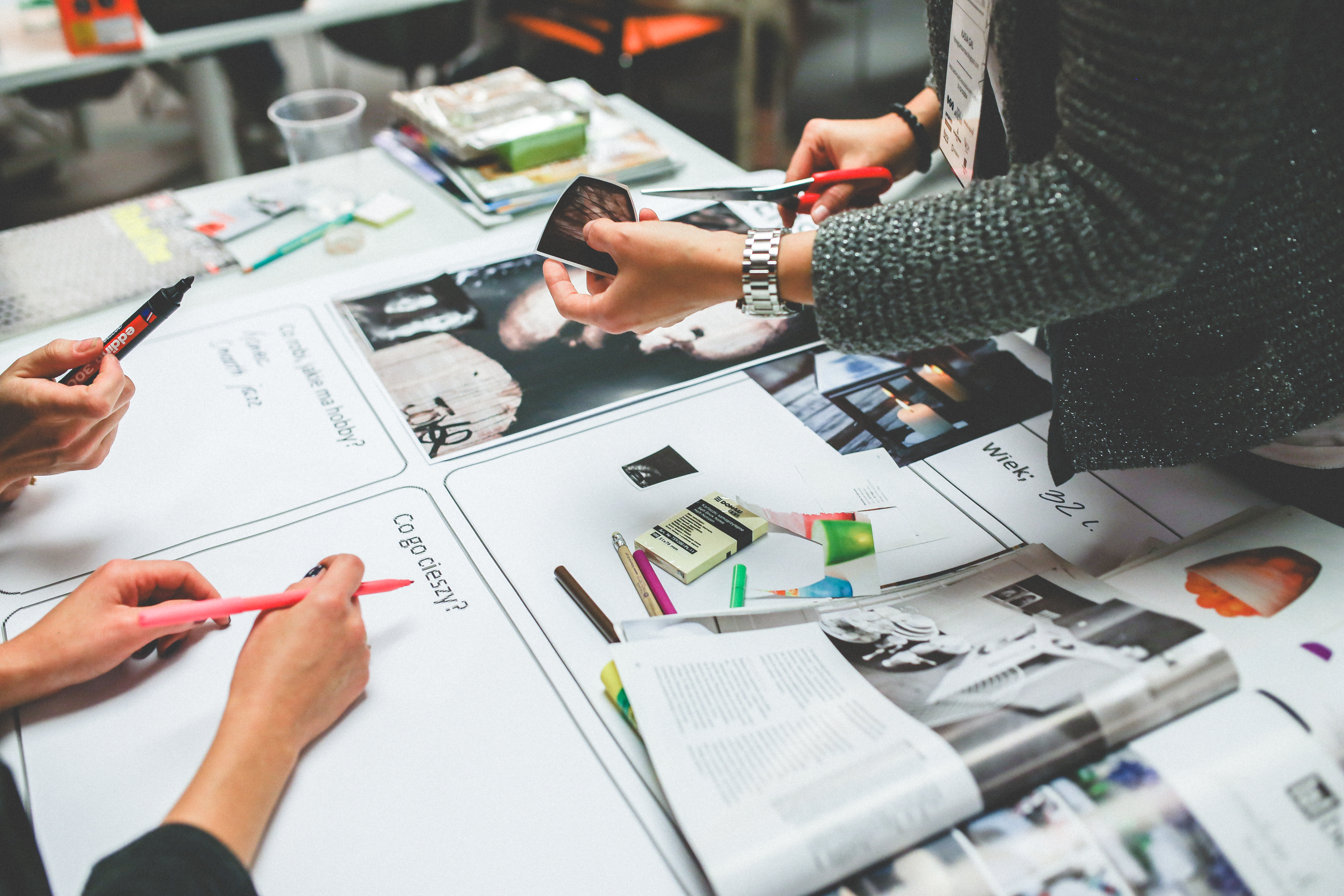 Every time I think about including new imagery in my portfolio, I don't add it right away. First I ask a couple of trusted fellow photographers for their insights about what picture fits best in the portfolio.
Things to always keep in mind when developing your portfolio:
The scope and the work order,
Consistency,
It should be "pure" (i.e. it should only have the best of the best of what you are trying to present),
It should be easy to present and not tiring to read.
---
Further Resources
Further Learning
To ensure your photography is a reflection of your inner artist, you'll want to brush up on the concept of "Composition". This Course from our friends at Photzy (written by Pro Kent DuFault) will be sure to get your skills polished up!
No more thoughtless and dull images – only awesome ones!