Portrait photography is more than just taking snapshots of people. It involves the understanding of people, light, and the surroundings to create a portrait that's more than a snapshot. Needless to say, it takes time and practice.
If you've not ventured into portrait photography for whatever reason or if you want to get better at it, we've put together a list of some free ebooks on the subject of portrait photography. From general guidelines to tips concerning specific situations, you are sure to find something that you can use.
All of them are all downloadable PDFs. And all of them are free, of course. Do check them out.
---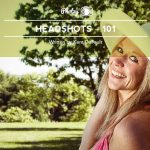 While it might seem pretty straightforward to create a headshot, a number of factors go into making a great one. This guide will briefly cover everything that you need to know about headshots and how to capture them – from lighting setups and the concept of lighting ratios to tips on equipment, framing, and skin retouching.
---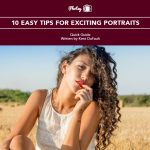 This 36-page guide by Kent DuFault gives ten really useful tips to produce portraits that are different from the ones you usually see or create yourself. It takes you through the concepts of high key and low key portraits, using frames and a dramatic POV, playing with texture, colors, and much more.
---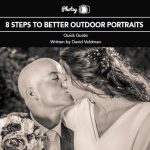 If you'd like to learn how to take great portrait shots outdoors, this is one guide you should take a look at. It will help you understand how to use light in an outdoor setting and how to plan a shoot by scouting for the perfect location beforehand. You can also find tips on props, posing, and artificial lighting.
---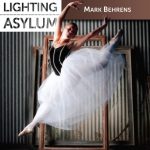 This 78-page guide by Mark Behrens from Lighting Asylum is a great resource on learning the basics of flash portrait photography. It will tell you about the five components of flash lighting and how each of it affects your photo, apart from sharing tons of practical tips with actual examples on how to make the most out of your equipment.
---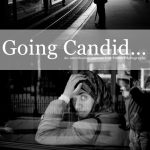 Thomas Leuthard is a street photographer who is known for his adept storytelling through his candid street portraits. In this eBook, he writes about his approach to street photography full with inputs based on his personal experiences through these years. If you're interested in street photography, you should check this out.
---
If portrait photography is something that interests you and you'd like to get better at it, do take a look at the comprehensive guide to portrait photography over at Photzy – The Art of Portrait Photography. It has everything you need to know to succeed at producing beautiful portraits – quickly, efficiently and consistently. Go here now to check it out.