This past week was one of the busiest in terms of product announcements that we have had in a while and this week could prove just as fruitful.
We have Nikon, Canon, Panasonic, and Fujifilm all making waves with their newest products but it seems like Fuji isn't quite done if whispers are to be believed.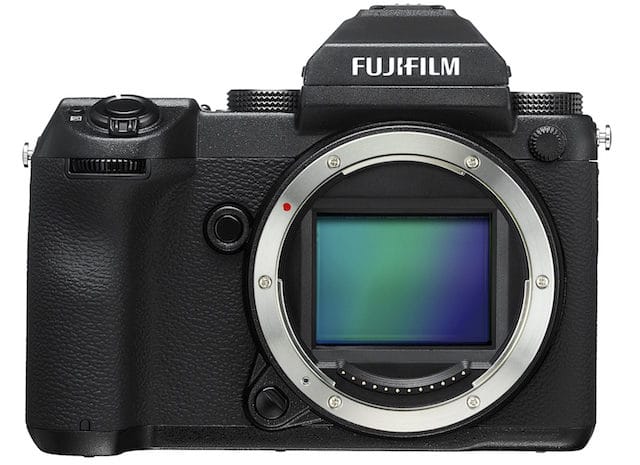 Though Fuji Rumors first reported on the medium format Fujifilm GFX 50R way back on the first of September, today we're bringing you more concrete details about the product that PetaPixel is calling the "cheapest" digital medium format camera ever.
For example, PetaPixel quotes a price of $USD 4,500 and compares the Fujifilm GFX 50R to its stablemate the Fujifilm GFX 50S which is currently pegged at a price of $USD 5,850. To make things even less clear, however, PetaPixel also quotes website Photo Rumors with a price for the Fujifilm GFX 50R at $USD 3,600 though these varying figures potentially point to bundled options versus non-bundled options for the new medium format camera.
Of course, many of us are probably looking at those prices and realizing how relative a term "cheap" can be. Make no doubt about it, that's still a bit of dough to throw down on a camera.
Either way, it would be quite a bargain for the format and that seems like a selling point that Fujifilm is aiming for with the new camera.
In terms of styling the camera is said to resemble the Fujifilm X-E3 but larger with a "tilting screen, dual SD card slots, no display on the top plate, and a joystick" according to PetaPixel.
Rumors are indicating a September 25 street date for the new camera which would position the Fujifilm GFX 50R for the critical winter shopping season. When official specs are revealed we'll be sure to bring you that update as well.