Needless to say, I was pretty pumped to hear Rhino was releasing a motorized slider system and asked us over at Lightstalking to test it out and share our honest opinions about our experience with it. I wasn't sure what to all expect in the beta model they agreed to send over, as their Kickstarter shows an assortment of different options. What I ended up receiving was the 24″ Rhino Slider EVO Carbon (4 lbs w/15lb load capacity) and the motion controller. There was also an user manual, which, refreshingly, was almost unnecessary as the setup and operation is incredibly obvious.
Since I was working with a beta unit, I didn't get all of the accessories being introduced with the system such as the flywheel, cable release, or the Rhino Arc–though I am highly anticipating getting my hands on a flywheel and Arc as soon as they are ready to ship. I'm also considering moving up to the 42″ carbon rails, as the added length seems beneficial to the types of work I plan on using the setup for, so be on the look out for updates of this review as I upgrade.
And, while we're on the topic of upgrading rails, it should be noted that Rhino has made this new EVO system compatible with past Rhino sliders, making it easy for existing Rhino owners to move up to the latest technology. In an technology driven world where things so quickly become obsolete, I found this to be a highly welcoming detail.
I also want to note the motor controller which will be shipped to consumers will have two modes:
Live Motion — Has two options, one which allows you to create a custom move and one which allows you to move the slider by turning the knob on the motion controller. Both of these worked brilliantly on my beta unit.
Timelapse — Again, there are two more options, one for simple time lapse and one for advanced time lapse. Due to the fact that I was working with a beta model, I was only able to test the simple time lapse function, which performed flawlessly.The systems that will ship to consumers will have both (simple and advanced time lapse) options available right out of the box and all future updates can be installed via a microSD card.
First Impressions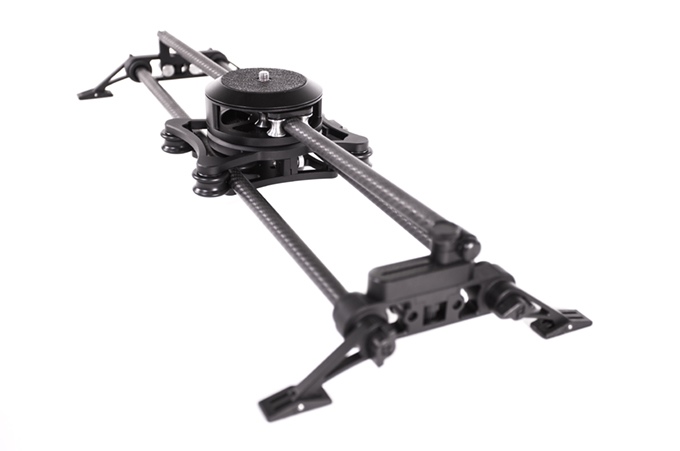 I received a beta unit two days before I was set to go on a week long, multi-island look-about back home in Hawaii. Typically, I'd be nervous taking out new equipment without being able to use and get to know it at home first. But, after unboxing the package, I was relieved at how user friendly the entire setup was. I went from unboxing, to assembling, to programming my own custom moves in under five minutes. I was feeling pretty confident using the EVO right from the beginning.
Build Quality
Rhino is a trusted name when it comes to photography gear and it came as no surprise to me at how well built the motorized camera slider was built; I suspect anyone else who has used a Rhino slider in the past will have a similar outlook, but for those of you who haven't, this is what I can tell you about the beta unit I received: it's incredibly sturdy, the legs which are already attached to the slider are trustworthy, even in extremely windy, inclement weather. They withstood the strong summit winds 13,000+ above sea level on top of Mauna Kea without an issue.
The carbon fiber rails are very smooth and free of any irregularity which could cause a hiccup during operation, as expected. The sliders run freely across the rails without being so loose it could cause an issue when being moved by hand. There is the perfect amount of tension to provide optimal control over the sliders.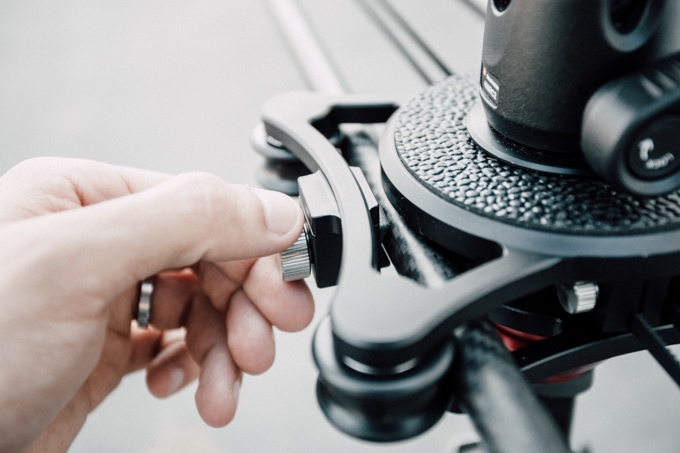 The motion controller is enclosed in a durable metal case and the control knob/buttons are of solid construction and design. Even at it's top speed, the controller is essentially silent, an especially noteworthy and important factor for those using the slider for video in which they are also recording sound.
Impressive Battery Life
Hands down my favorite feature of the motion control is its internal battery, which can be charged via the power adapter included with the unit.
Since I do a lot of hiking to get to many of the locations I shoot, I really, really appreciate not having to haul a power supply around. While I didn't have the chance to test out how long the battery would actually last, I can say that I shot a two hour long time lapse in Volcanoes National Park, in which I started with a full battery and concluded with over 78% battery life still remaining. (Rhino states the battery life is 8 hours.) This alone enables me to bring this setup to locations where I may have otherwise have opted to leave it home, rather than test the weight limits of my pack (and my back!).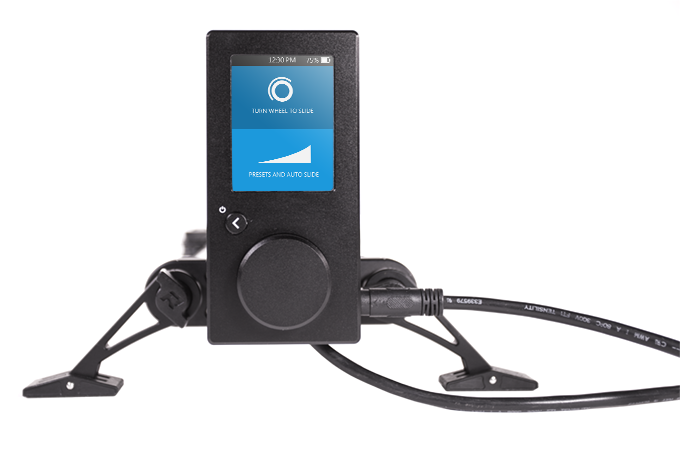 Though the motion controller does have a crisp, bright, color display, it smartly dims itself when not being interacted with to help conserve battery life.
Portability & Weight
As mentioned, I was working with the 24″ carbon fiber rails in addition to the motion controller. The carbon fiber rails are incredibly lightweight, yet feel very rugged and of a professional grade. With the collapsible, self-adjusting legs, the rail portion of the unit is very compact.
The size of the motion control unit is small and compact.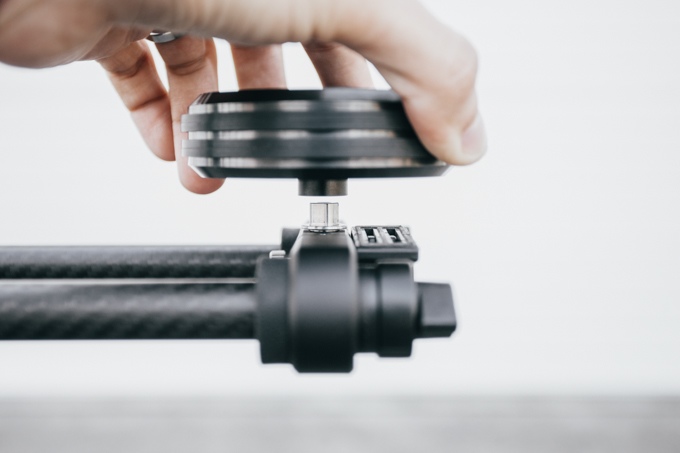 Test Videos
I'm excited to be working on the massive amount of time lapse and video I've collected using the Rhino during my last Hawaiian outing, and will reveal those down the road as they are finished. But, for the sake of the review, here's a video montage of several clips made using the EVO. All the shots were done using the motion controller unit using the live motion mode.
Overall
Having spent the better part of the past two weeks with the Rhino EVO as my travel companion and coworker, I'm just as impressed now as I was when I was unboxing it. I've had the chance to run it through its basic time lapse and live motion capabilities on top of two volcanoes, in the jungle, on the coast, in sub freezing summit temperatures, and even in a desert. Hawaii is a rugged, wild place and the EVO withstood all it I could throw at it without letting me down. Plus, it didn't break my back carrying it to location.
For the full specs, options, and availability check out the Rhino EVO on their Kickstarter and their official website.