The "Era of Live Starts Now."
Well, that's the tagline at least.
Samsung has folding phones, massive phones, and cutting-edge everything but this latest model kind of came out of nowhere today – but that doesn't mean we are complaining.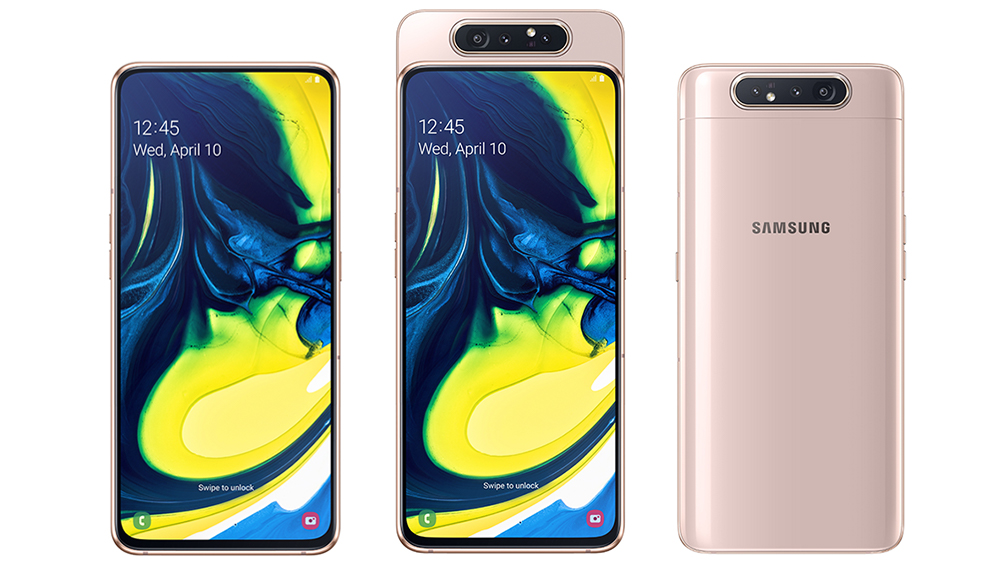 Like most of the hottest headsets out there, the new Galaxy A80 has a gimmick to set it apart from the competition but, we have to admit, this one is pretty novel for its simplicity.
The Galaxy A80 has a triple-lens rotating camera on top of it that pivots position depending on what you need the camera for such as a selfie or regular camera shot. As many are commenting, it's a particularly interesting solution to a non-problem.
Apparently the logic behind the design is the general belief that the selfie camera ruins the design of the screen. But it's hard to justify the addition of moving parts that increase wear and tear and the potential for your camera to break.
The smartphone has a 6.7-inch Super AMOLED with full HD resolution with a built-in fingerprint sensor. In addition to the "New Infinity" screen the smartphone runs Android 9.0 and comes with a more than respectable Qualcomm Snapdragon 730 octa-core chip sporting 8GB of RAM with 128GB of storage and 3,700 mAh fast-charging battery.
The cameras are an 8MP ultra-wide, 48MP primary, and a 3D depth sensor. If all of that sounds like something you might be interested in then you might want to find out if your country is one of the select places where the A80 will be debuting this month. It's going to cost about $USD 736 and, if everything goes well, then Samsung plans on bringing out a marquee version of the smartphone later this year.
You can watch a video about it all on YouTube by clicking here.
You can also read more about the phone from Samsung's official press release.
As always, we'd love to know your thoughts on Samsung's rotating lens smartphone camera. Let us know them in the comments below.
And you can check out more photography news from Light Stalking by clicking here.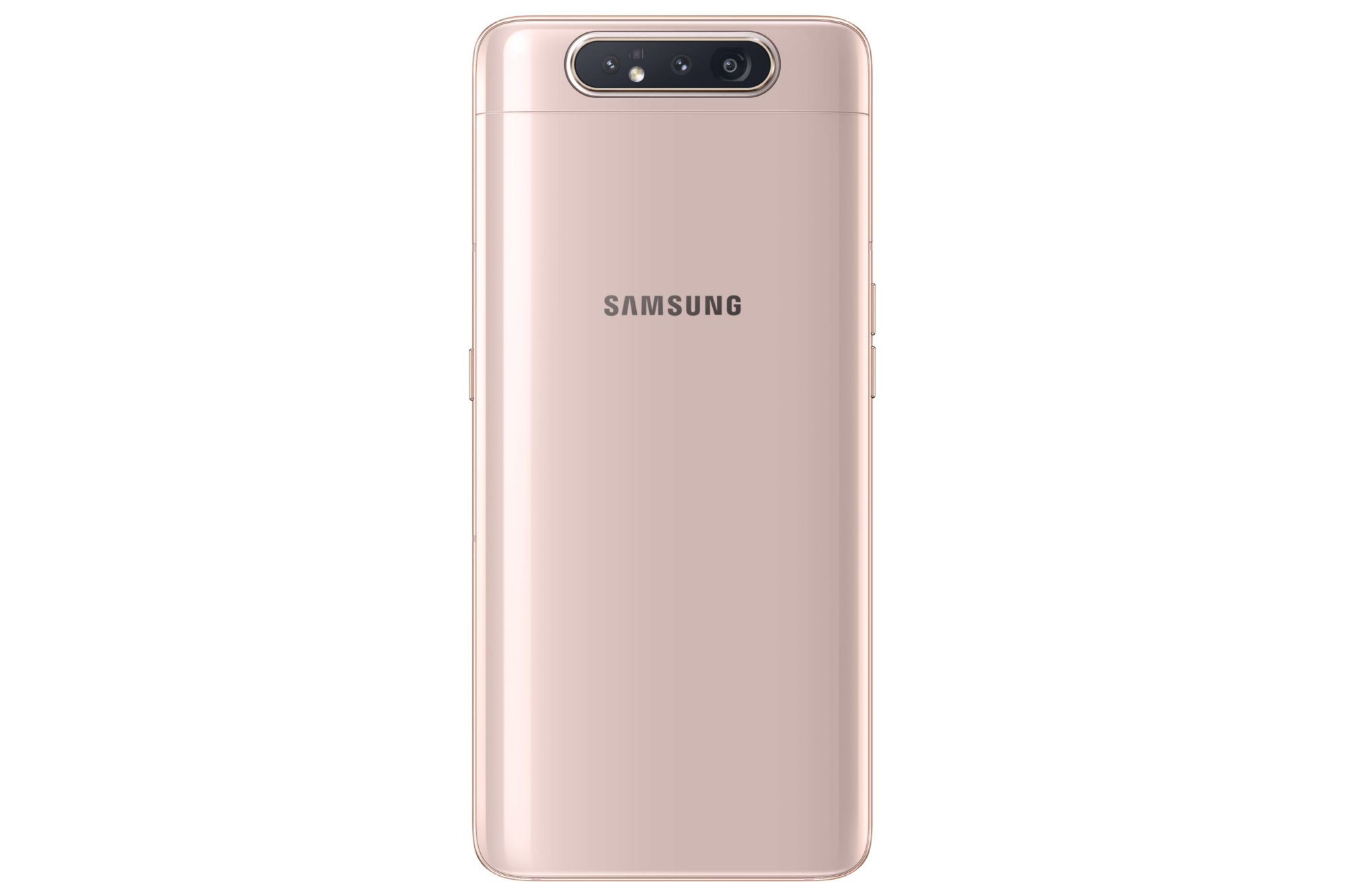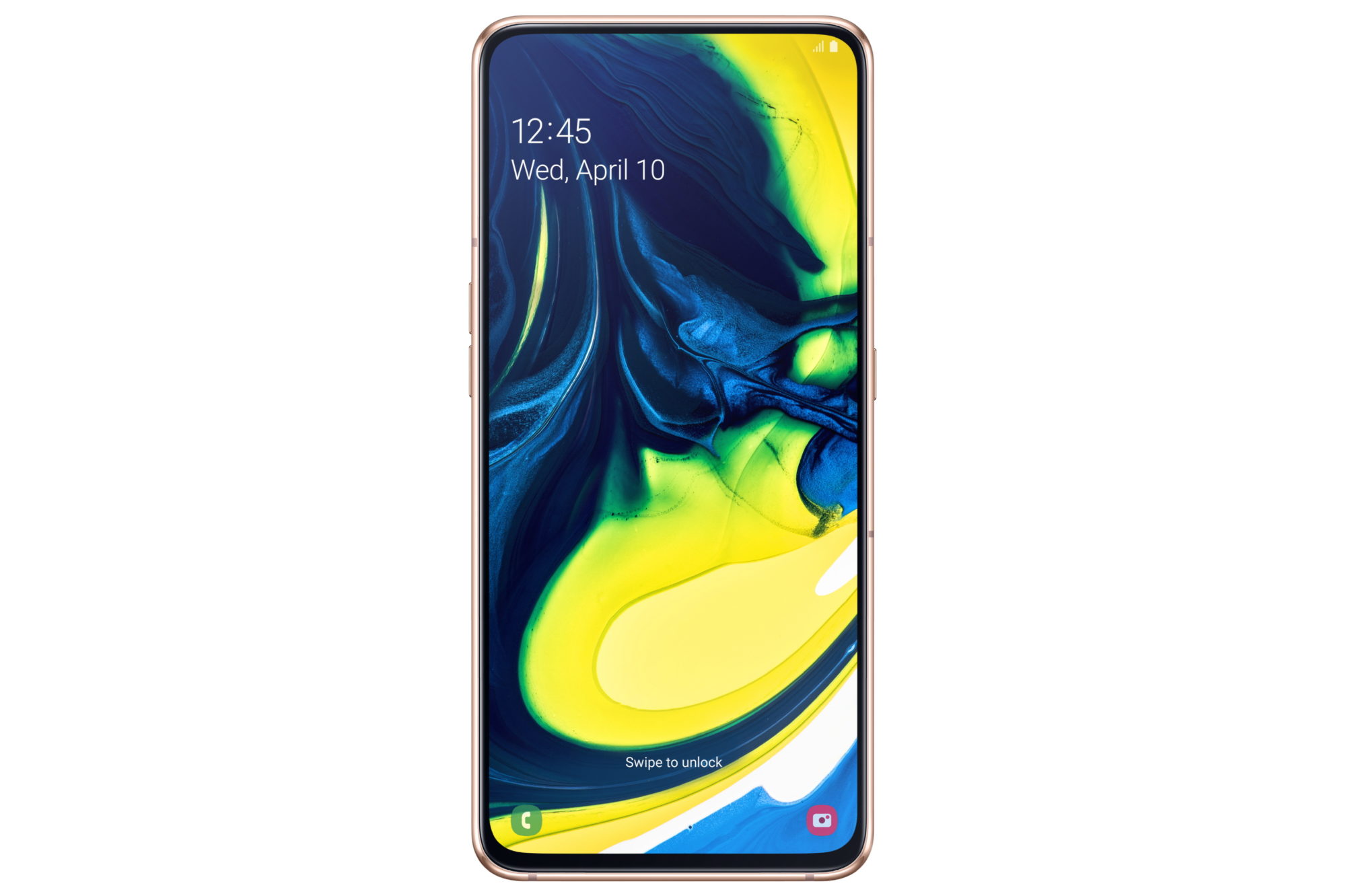 [BGR]