If you struggle with shooting creativity, you are not alone. The creative mind is somewhat like riding a roller-coaster while blindfolded. There are twists, turns, highs, and lows, and you never quite know when they are coming.
Life On The Shooting Creativity Roller-Coaster
During those highs of shooting creativity, you may well be going out shooting at every possible hour to shoot. You may capture everything and anything you see. However, you may also be increasingly disappointed with the results when you get home. That's not to say the images are bad, but you are becoming so desensitized to seeing them you feel unenthusiastic about them.
That can begin the downturn in the creative cycle. A reluctance to go out and shoot. A feeling that having given your best, your best is not good enough. You go into a photographic hibernation where you sometimes cannot even look at a camera.
Over time the urge for creativity slowly returns, and you take baby steps back into your photography, eventually hitting the peak of the roller-coaster of creativity. And so the cycle continues. So how do we break out of that cycle and boost our photographic mojo?
Regular Shooting Boosts Creativity
Creative photography requires regular and consistent shooting, much like any other artistic endeavor. There are additional benefits beyond boosting creativity to shooting regularly rather than in cycles. These include improving your familiarity with your camera, understanding and improving your technical skills, and the positive effect it can have on mental well-being.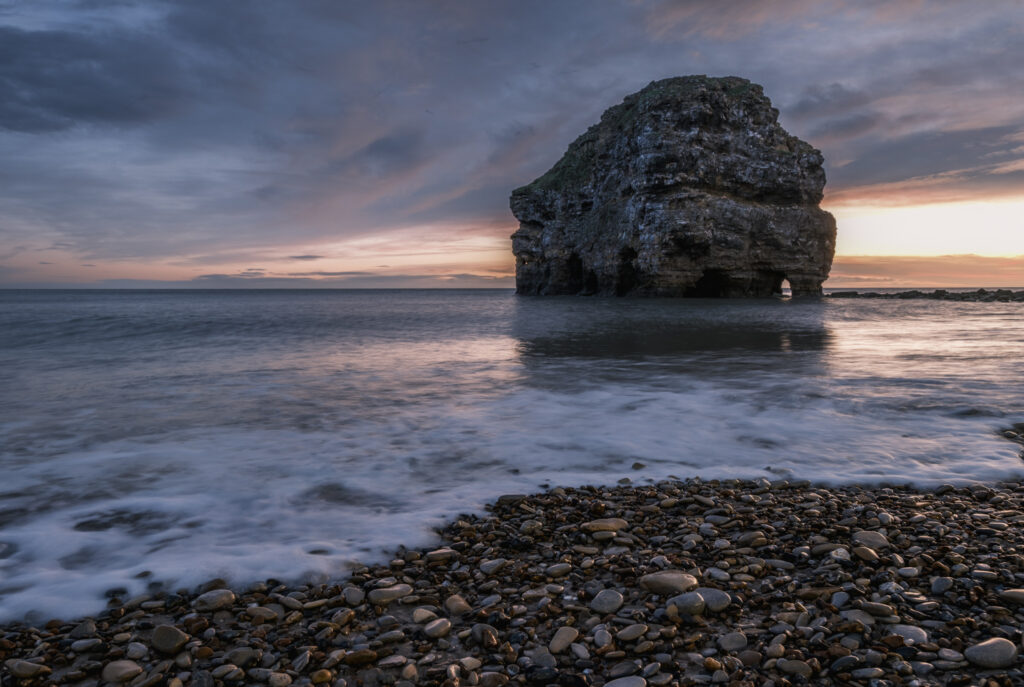 Shooting regularly will force you to think beyond your simple ideas. You will have to develop new, more creative ways to shoot. It will force you to experiment beyond your standard genres, pushing your photographic boundaries. In short, it helps flatten out the roller-coaster of creative shooting. So why once a week?
Shooting Once A Week To Improve Creativity
Most of us have busy lives. We may have full-time jobs; we may be retired but with other responsibilities. Once a week is an achievable routine for most people.
If you attempt to shoot several times per week, you put undue pressure on yourself to get amazing photos and risk putting yourself firmly back on the shooting roller-coaster.
If you shoot once a month, many things you have learned or been inspired by may have been forgotten.
Shooting creatively once a week is an ideal frequency. We tend to know what things we have to do on a weekly basis. Ideally, you will set aside a specific day as your shooting day. It does not have to be the whole day. If you shoot for 8 hours solid, you are as much at risk of creative burnout as if shooting a couple of hours daily. Two to three hours is ideal. One location, pre-planned, is even better.
With a location in mind, think of some styles that you might want to try at that location. Perhaps experimentation with long exposure. Maybe shooting with black and white in mind. Sometimes it's also very much worth taking a photography day just to expand your own shooting creativity rather than pushing new boundaries.
One of the ways to motivate yourself to shoot once a week is to find inspiration in others. If you have peers whose creativity you admire, try shooting a similar image style to theirs. Alternatively, join photography groups, both online and off. Many local areas have Facebook groups dedicated to photography, and many of them meet up in real life to chew the fat and even shoot. They can be a great inspiration in finding local shooting hotspots.
Whatever you decide to shoot, have some goals and challenges that will push you creatively. Having goals will help push back against any mental obstacles you might throw in the way of once-a-week shooting.
Avoiding Mental Obstacles To Shooting Creativity
While shooting once a week sounds like a very achievable way to boost creativity, it is still easy to build barriers to it. Chief among them is not having time and the weather. If time is an issue to your shooting creativity, then you can simply tone down your photography plans a little. You don't have to go out to shoot, there are plenty of indoor photogenic subjects to which you can dedicate 30 minutes to.
Pets are a great subject. Culinary delights from your kitchen, even raindrops rolling down the living room window, can be extraordinary images. If you struggle to get the primary camera out, shooting with a smartphone is just as beneficial to your creativity.
Weather can be a big turn-off to shooting, especially if you are on a schedule. However, dull, flat, poor weather doesn't have to mean poor photography. Aside from shooting indoors, you can go out with the idea of shooting in black and white. Perhaps, if it's raining, try to shoot reflections of city lights on wet pavements. There are always opportunities for shooting creatively, regardless of the weather.
Fear of failure is another potential trapdoor. Remember the low of the roller-coaster when you have become desensitized to your images? That can lead to fear of failure in your creativity. The best way to get past this is to mentally accept that not every photographic shoot will be a good one. You will have bad days and bad shoots. If you accept that, it's fairly easy to pick yourself up and do better on the next week's shoot.
Photography will always have its ups and downs in shooting creativity. By setting yourself a defined yet achievable schedule in which to go out and take photos, you will lessen the impact of the low points but also lessen the impact of the highs.
It will give you a more balanced, centered view of your abilities and a great platform in which to improve those abilities.
Further Reading: