It's not always possible to go out and shoot outdoors. That doesn't mean you have to avoid taking photos so we thought we would come up with a few creative indoor photoshoot ideas.
You can take creative photos indoors using simple artificial lights that may well be already available in your house. These everyday lights can give you unusual results and help you make the most of gloomy weather. You don't need any professional studio equipment at all.
Many of these ideas come with portrait photo references, but that doesn't mean you're limited to photographing people. You can use these tips to photograph anything you want.
Surround Your Subject With Fairy Lights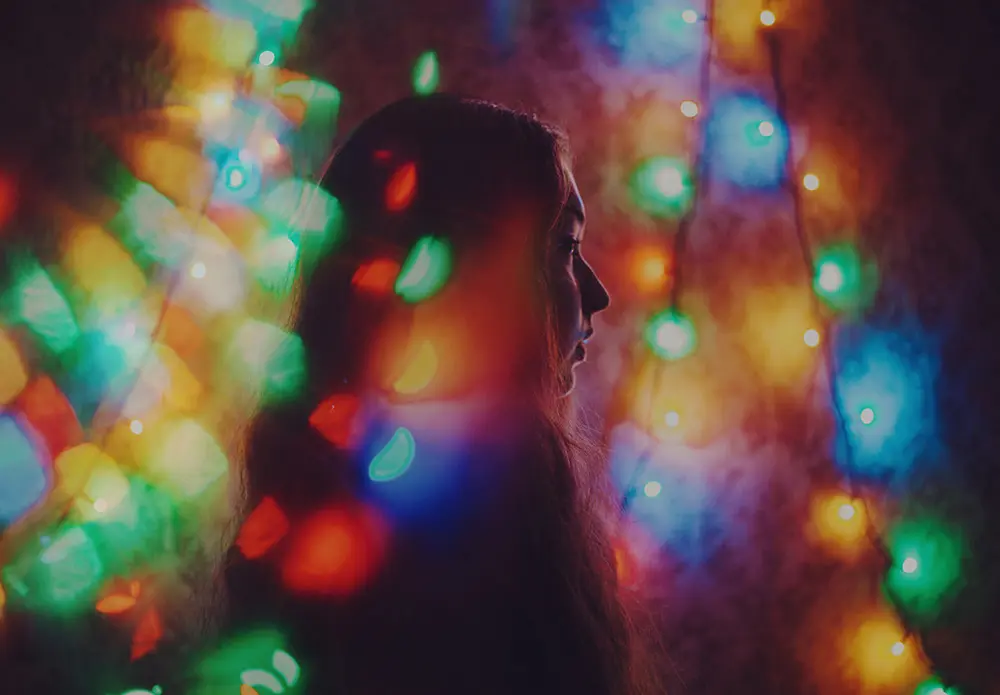 Fairy lights come in different sizes and colours. They can serve as your only light source during a nighttime photoshoot.
Your images don't necessarily have to be Christmas-related. Some fairy lights are purely white, while others are a mixture of colours. You can use a variety of these lights to add depth and emotion to your photographs.
In my experience, one of the most effective ways to use fairy lights is to wrap them around your subject. This will give you an even amount of light to work with. It will also frame your subject nicely.
The more lights you use, the less shadows you'll need to worry about. If you want moodier pictures, you can remove a few lights.
Take Atmospheric Photos of Someone Looking out of the Window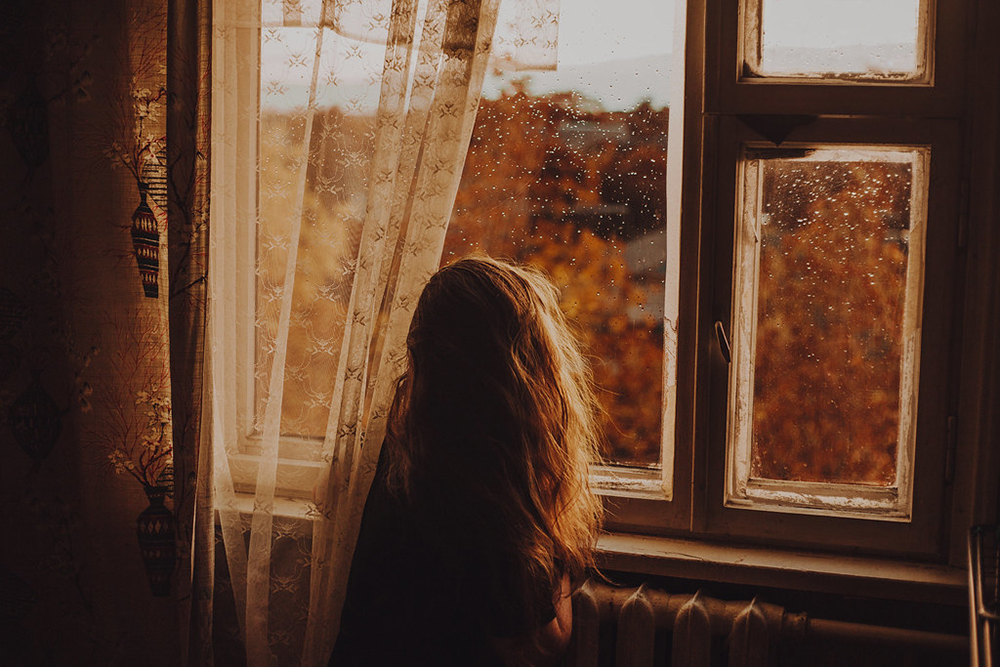 If it's not too dark outside, you can take atmospheric photos of a person, object, or animal next to a window. This will work best if you have a nice window view.
If you want to separate the subject from the outside world (with a narrow depth of field), you need to use a large aperture like f/2.8. This will create an intimate and almost isolated feeling in your image. If you want the background to be more detailed and in focus, you need to use a much smaller aperture – probably in the f/11 to f/22 range depending on the shooting situation.
Try to use a tripod so that you don't end up with blurred photos – this lets you use a lower ISO and shutter speed. If none is available, then keep the shutter speed faster than the focal length of your lens and increase the ISO (but know that this will increase the noise in your image).
This is also an easy photography idea for self-portrait photographers who don't want to show their faces. The gloomy weather can do all the emotional work for you.
Place Your Subject in Front of a Large Window to Create a Silhouette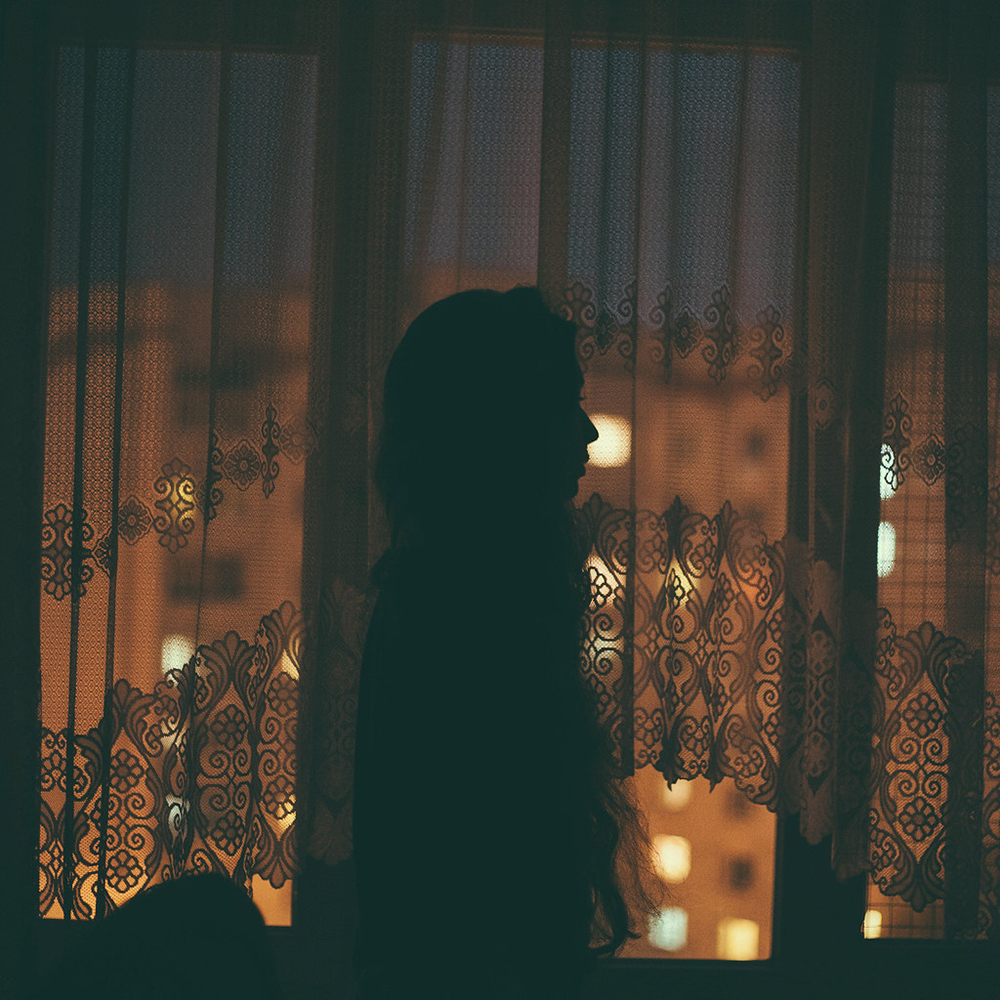 You can try this at any time of day. There needs to be at least some light outdoors. If it's too dark, you won't be able to emphasise the contrast between your subject and the background. Bonus points if there are lights outdoors that you can use to add interest to your images.
First, place your subject in front of a window. You can use curtains and decorations to make your composition look more appealing. If you want, you can take this further by hanging fairy lights on your window.
You can slightly underexpose your shot so that the background looks lighter than your subject. The brighter the outdoor light, the darker your silhouette will look. Make sure that your room is dark so that the contrast looks more intense.
To make the most of your photoshoot, take photos from different angles. This is especially important if you're photographing people.
Shoot Through Something Textured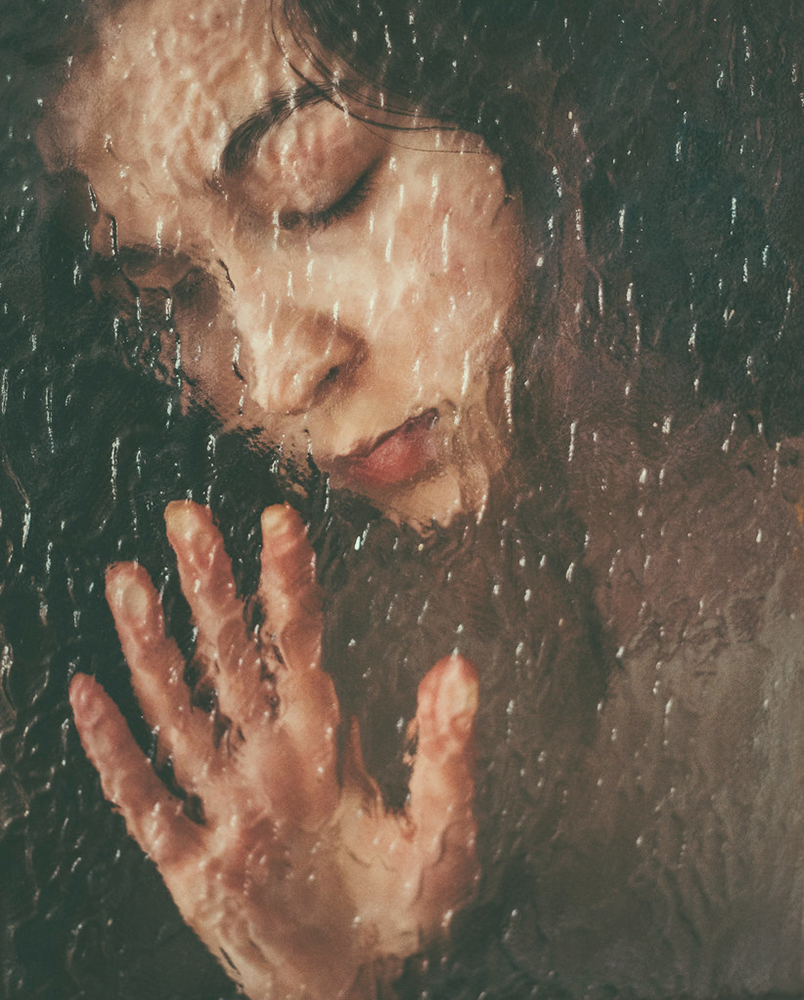 Indoor photographs can look boring if you use the same lights over and over again. If you feel that your images aren't striking enough, try experimenting with textures. Curtains, glass doors, and tracing paper are perfect for this. You can take this further by making your own textures or using special camera accessories like fractal lenses.
All you need to do is shoot through an object. The aperture you use depends on how much detail you want to see in your final shots. The larger your aperture, the softer the texture will look and the more bokeh you'll be able to capture.
If your subject is very close to the texture, they'll blend in. The farther away they are, the more haunting their silhouette will look through the texture.
Experiment with Different Lighting Styles Using a Lamp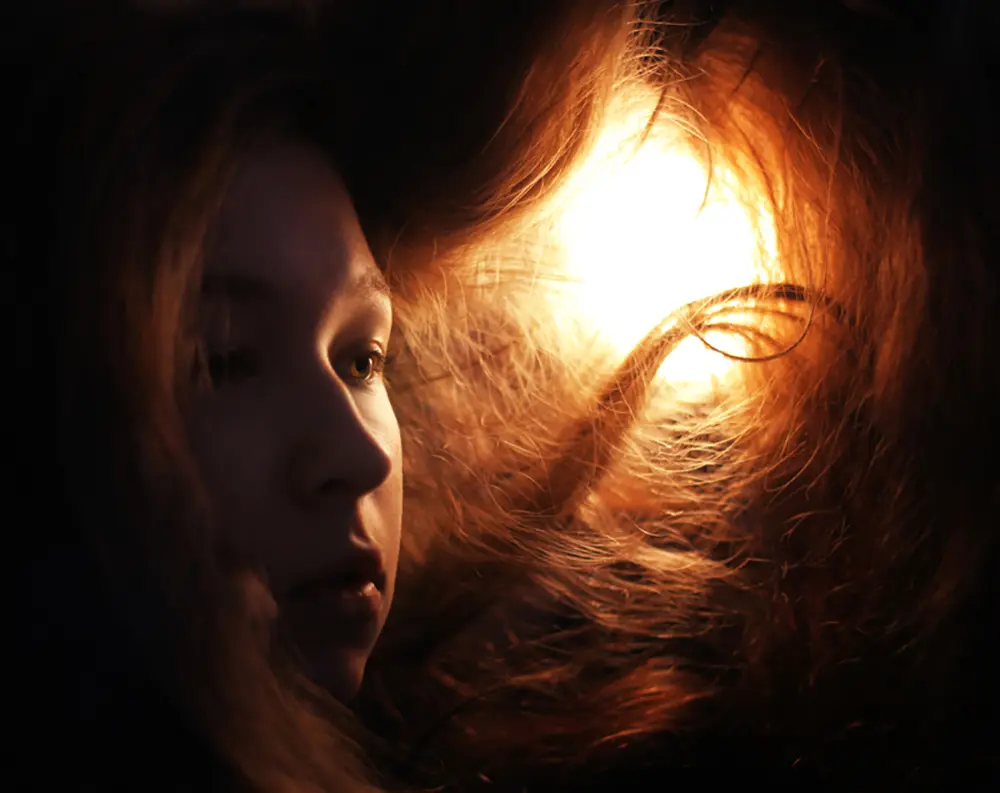 A simple lamp is enough for a fun indoor photoshoot. Here are a few lighting ideas:
Backlight – place a lamp directly behind your subject. This will create a halo around them. If you partly cover the lamp, you'll be able to capture lens flares, which can look amazing in some pictures.
Direct light – you can experiment with harsh contrast. If the light is too harsh, you can cover the lamp with a diffuser or a sheet of paper.
Side light – the lamp should face only one side of your subject. This can add depth and mystery to your shots.
Top light – the lamp should be directly above your subject. This isn't a flattering lighting style for portraits. It can give still life or animal photos an edgy look, though.
Make sure you adjust your white balance manually so that the lamplight isn't too cool or too warm.
Use the Weather as Inspiration in a Photo Collage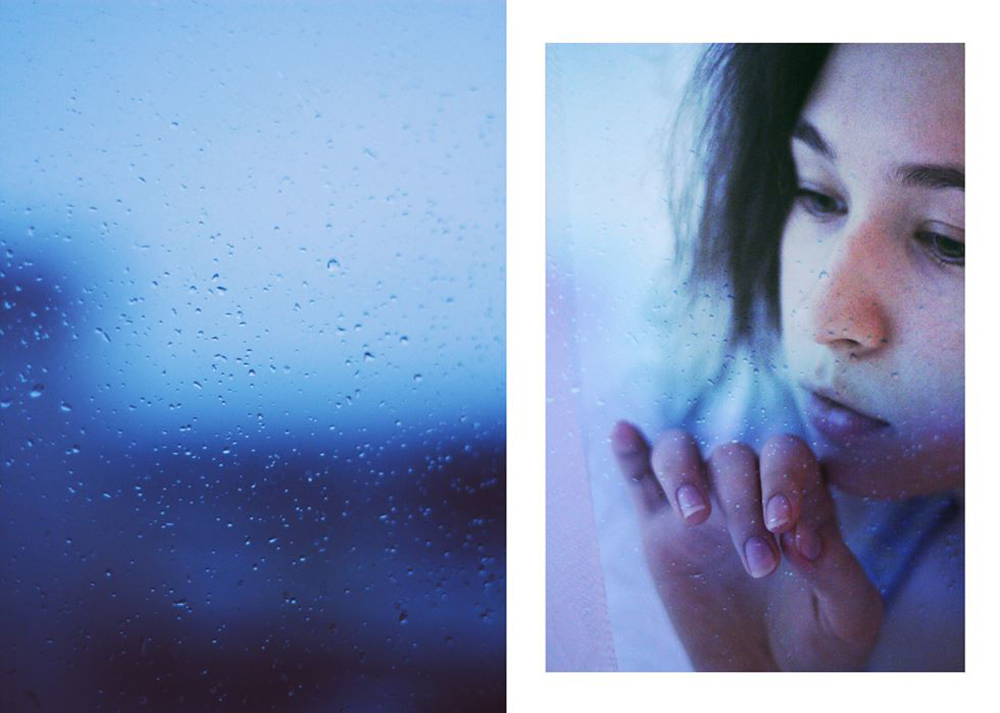 The weather outside may not be great for shooting, but it can be photogenic in its own way. For example, raindrops on a window or falling snow can look beautiful in an image.
On their own, these photos might look a little dull. You can take them to the next level by putting them next to photos of objects, people, landscapes, etc. This is called a photo collage, or a diptych. You can also use three photos in one file. This is called a triptych.
Diptychs are great storytelling tools. They're also a good excuse to take simple photos of everyday objects.
Some of the most well-known diptychs have a specific theme. Keep this in mind when you take photos of details. Their colours, backgrounds, or shapes should somehow complement the image you'll be putting them next to.
Final Thoughts
Just because the weather isn't great doesn't mean you have to set your creative ideas aside. There's a lot you can do indoors without needing to spend a single penny on studio equipment.
This doesn't mean that studio equipment is unnecessary. If you like controlling light, then you might benefit from buying a few professional tools. However, if you're on a budget and still want to take interesting pictures, you don't need to worry too much about investing.
Don't be afraid of experimenting with unusual lights. Even the light in your oven can be something that will help you take remarkable pictures.
The more you practise with these everyday lights, the more potential you'll see in them. Before you know it, you'll have all the skills you need to take decent photos both indoors and outdoors, regardless of the weather.