Simon Painter is a photographic artist based in Surrey, United Kingdom, with a fascination for light, texture and movement. He uses camera movements while shooting, as a technique to create photographic art, where the objects in the image get manipulated and distorted creating atmosphere and beauty.
Simon says,
"My work is not a representation of reality but I use the world around me as a brush with which to create new images."
"I try to create a sense of movement in all my images. My urban landscapes reflect hectic city life but the ethereal soft nature of the pictures also represent more of the non-physical side to our lives such as thoughts, emotions and dreams."
Of the many projects Simon has worked on, the images featured here are from the "Natural Motion Emotion" and "Natural Rotations." Of these images, the "Fractal Leaves" was chosen as one of the best 50 pictures (from 105,692 images from 182 countries) in the "Motion" category for the Sony World Photography Awards 2017.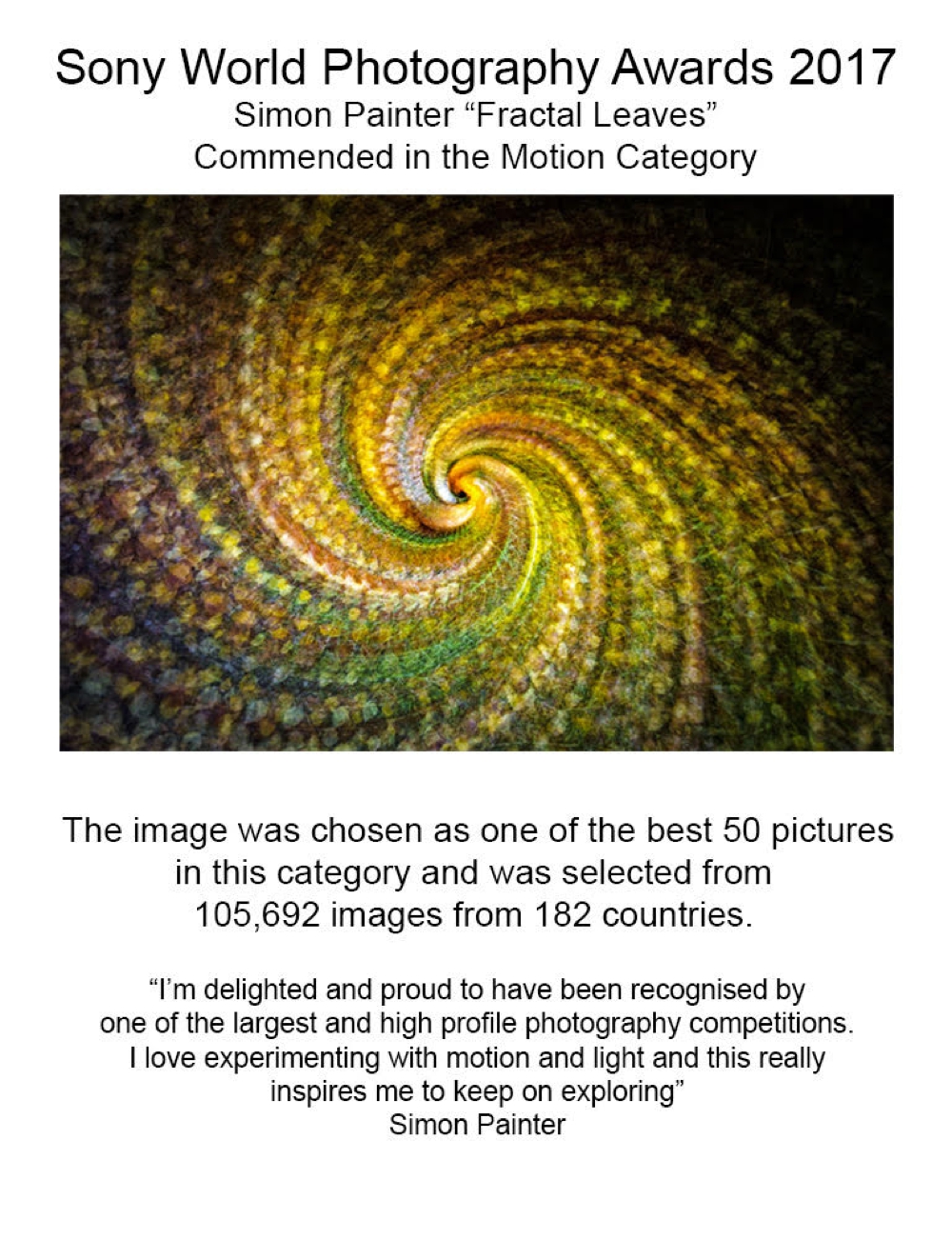 As you can imagine, Simon was very excited to share this good news with us last week!
When talking about this amazing news, Simon says,
"I am delighted and proud to have been recognized by one of the largest and most high-profile photography competitions. I love experimenting with motion and light and this really inspires me to keep on exploring."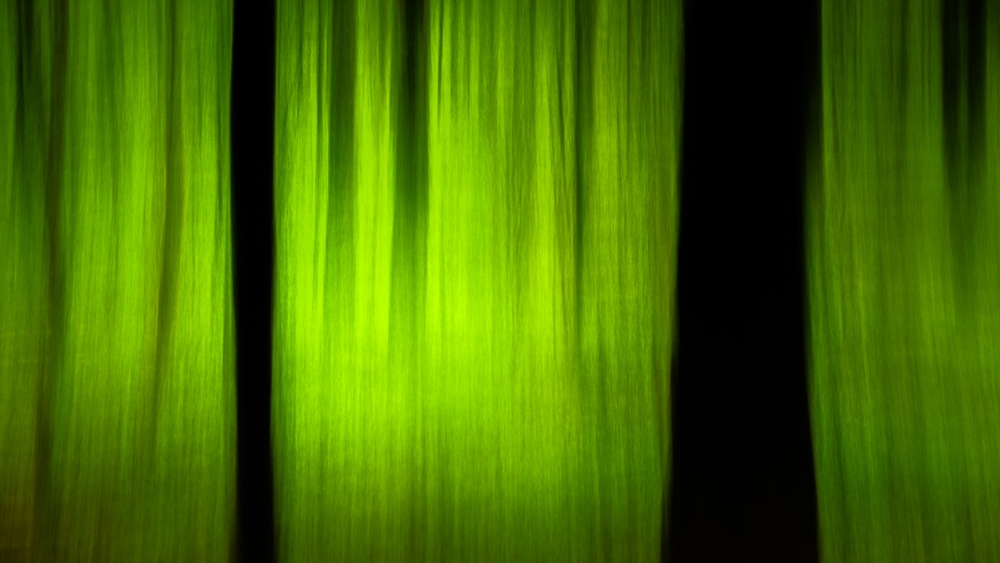 The vibrance of the greens in the forest on this day contrasted so vividly with the rain soaked tree trunks – Image by Simon Painter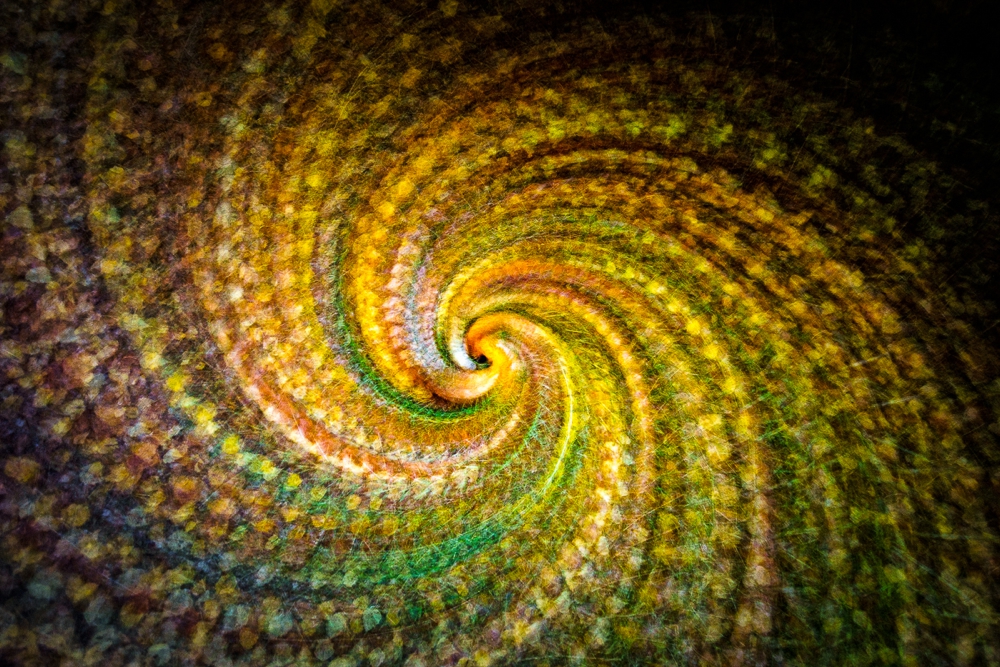 Fractal Leaves – Image by Simon Painter

Blue Tubes – Image by Simon Painter
Circles In The Trees – Image by Simon Painter
Here is Simon's story about his Photographic journey so far. Hear himself narrate it!
I'm an explorer, a techie geek, a creative artist and an over thinker. This mixture all comes together in most things I do in my life.
I've enjoyed a career as a music composer/producer/engineer for many years. In that playground, I've loved experimenting with organic sounds and technology.
My photographic journey started many years ago with a film camera but sat dormant for a long time. When I got a digital camera it seemed obvious to just start experimenting with it. I'm not even sure why, it seems hard-wired in me.
As a boy I loved Sci-Fi and it is as though with modern technology I'm actually living in those amazing childhood dreams.
Cone – Image by Simon Painter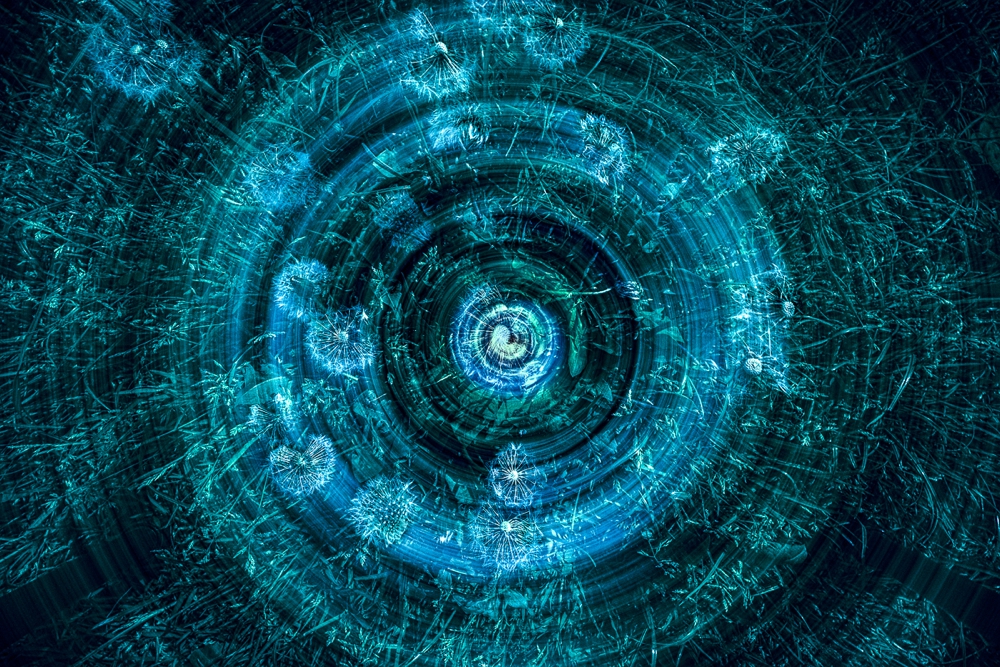 Dandelions On The Lawn – Image by Simon Painter
Forest – Image by Simon Painter
Eye – Image by Simon Painter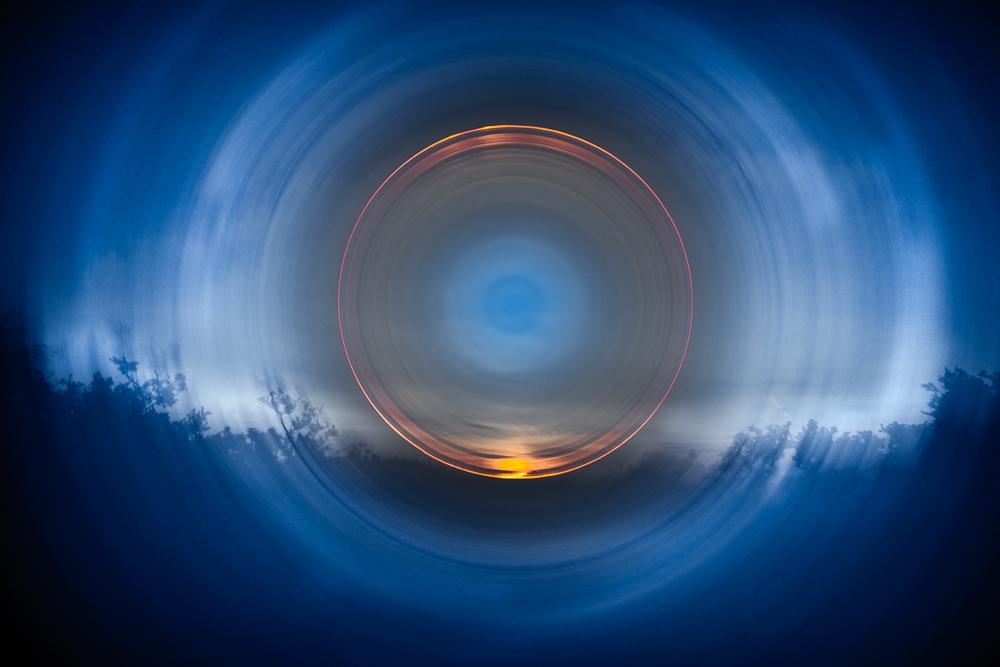 Fine Line Sun Spin – Image by Simon Painter
When I started moving the camera during shooting I was just fascinated! There was a hidden world like another dimension that suddenly was unlocked. It's an unstable place where things can be chaotic and messy but with practice, it's also possible to find order and purity.
Both are wonderful.
I use the world around me as the source for my images as I am in awe of our planet and want to tap into that beauty and majesty. I've never been an old school purist and I'm happy to use what methods I can to create my art.
I never understand why people draw lines in the sand calling them real or pure when everything we do is based on some sort of technology be it mechanical or electronic.
In my work, I move the camera in many different ways. Often it's handheld. I usually start by trying to use sympathetic directions to the subject and then, sometimes due to error, I will discover something different and I will then try to refine the movement until I distil what excited me about the mistake or new direction.
You have to think carefully about the actual path of movement, as when you move the camera down, the subject gets smeared upward and the same is true with the reverse of left and right.
So if you wanted to create a downward arc from left to right like a smile you would move the camera in an upward arc from right to left. It's hours of endless fun!!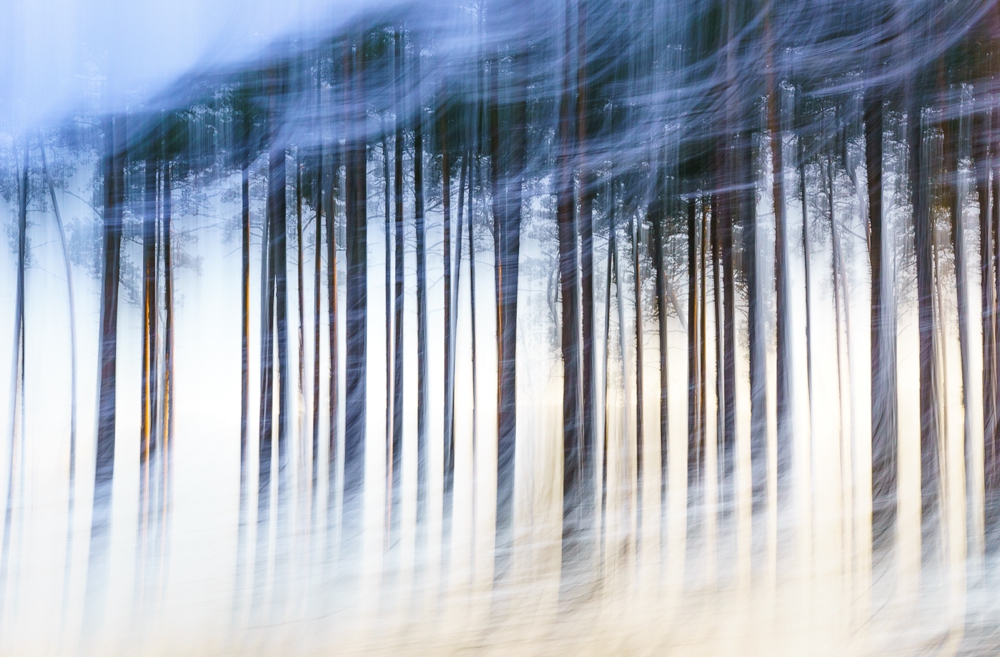 Frosty Morning Trees – Image by Simon Painter
Golden Beads – Image by Simon Painter
Half Rotation at Sunset – Image by Simon Painter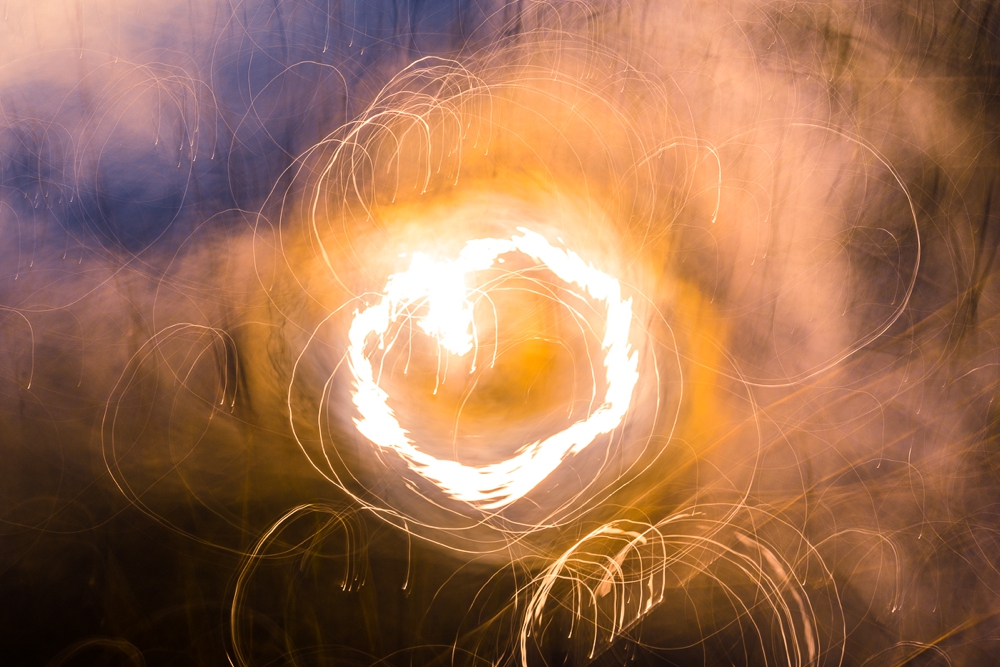 Light on The Water Masquerading As Steel Wool – Image by Simon Painter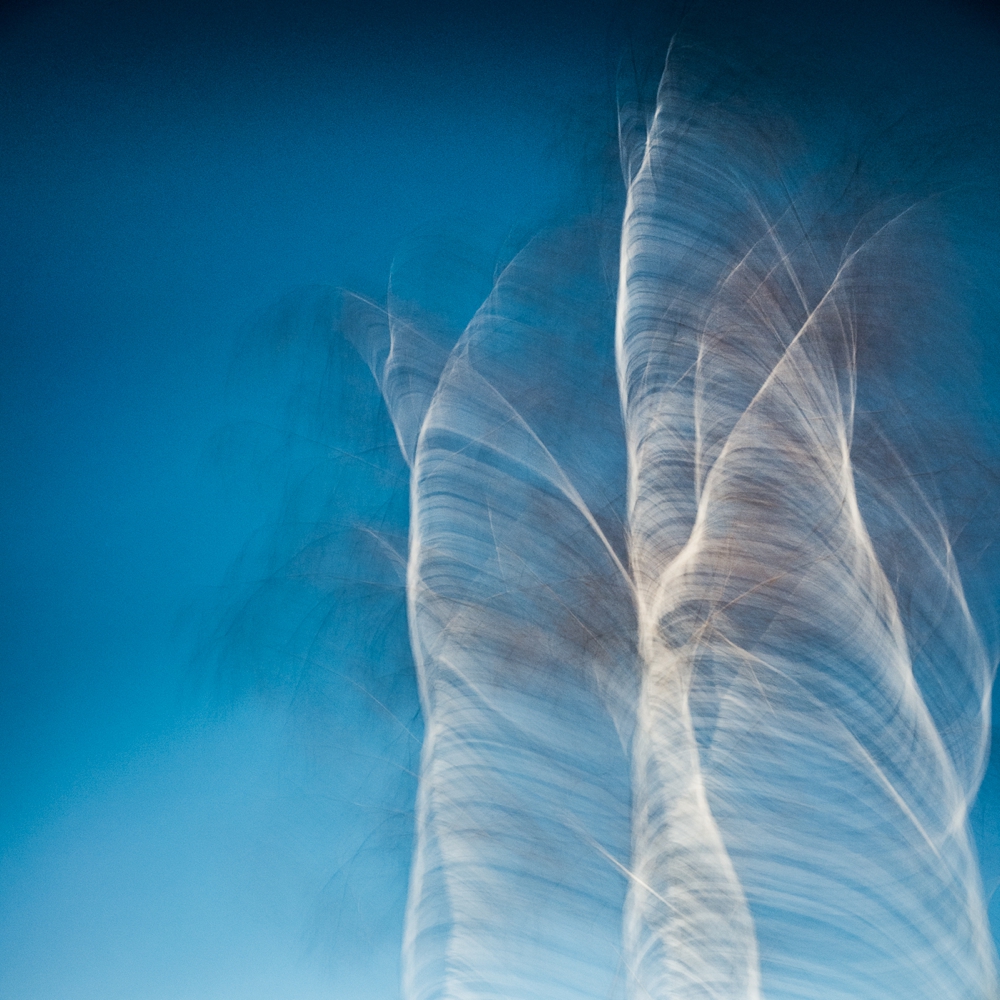 Silver Birches in the Sun – Image by Simon Painter
I also use movements fixed to a tripod which leads to more ordered and cleaner lines. Many of my rotations are created in this way but not exclusively. I also created a tripod head out of various other bits that allows me to trace out circles or whatever shape I cut into a template.
I've found though that with my complex subjects, circles or squares are usually as complex as it needs to be, as much more, that it all just gets a bit too messy for me.
I also use a technique of interrupting the movement during the shot and this is great, as it imprints on the sensor at various places adding a great texture to things.
As you can see there's a lot that goes on and I get totally submerged in the process and the refinement of movements to the point where the other day I suddenly realized I could hardly move my hands as they were so cold.
I do also really enjoy the editing process. More technology!
Modern cameras record so much that you cannot initially see from the RAW file. It fills me with excited anticipation when I sit down in front of the computer. Sometimes you can unveil amazing stuff you hadn't realized was there. It just blows me away!
River Road – Image by Simon Painter
Sweeping Upward – Image by Simon Painter
Swimming – Image by Simon Painter
Texture Circles – Image by Simon Painter
Vortex – Image by Simon Painter
There is so much amazing work out there that is derived from social comment and the recording of events and places that I sometimes feel that my work is maybe not as worthy.
It's just one man's overwhelming joyful fascination with the world, light and technology but if I can make a connection with a few people who see the wonder and beauty in this cocktail then I'm one happy man!!
Further Resources
Do you like the photographic art that Simon creates? If you feel inspired, you can find more of his other projects on the links below!
---
Further Learning
Speaking of creativity….want to learn how to create amazing HDR images in post production? The answer you're looking for is…yes.
Check this resource out HERE.