There's a popular saying that goes, "The world is a book, and those who don't travel read only one page." Well, I think everyone would agree to that. It is incredible how much there is to see and experience in this whole wide world. And not to forget, so much to photograph – the people, traditions, festivals, architecture, historical landmarks, natural wonders and a lot more.
Travel photography encompasses the elements of many other photography genres like portraits, landscapes, and documentary photography.
In this post, we have put together some guides and tutorials on travel photography to help you capture great shots during your travels. Do check them out.
---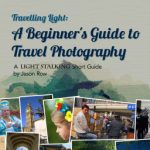 This guide by photographer Jason Row gives you basic information on traveling and photographing whilst abroad. It offers a concise look at how to prepare for a trip, what gear and equipment to take, what subjects to shoot when you are there, and how to organize your pictures when you get home.
---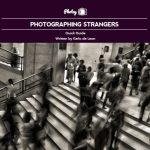 A lot of people find photographing strangers unnerving for the fear of being confronted or being objected to while taking photos in such a situation. This guide not only addresses that topic, it provides you with different approaches when photographing strangers, e.g. deciding whether to shoot candid or posed.
---
In this video guide, travel photographer Jason Row walks you through some of the essential steps in creating a great travel photo – the importance of scouting and planning a shoot, preparing for bad weather, utilizing post-production to manage your photos, and backing up your photos.
---
In this guide by Rocky Nook, photographer Derrick Story shares tips to create remarkable photos when traveling. There are valuable insights into planning a trip, traveling in a group (or traveling solo), what gear to take, subjects to photograph, and important checklists to keep you in check.
---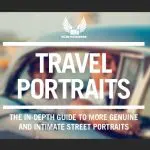 Jens Lennartsson, of The Zen Photographer, has prepared this guide to help you take better street portraits. It talks about your role as a travel photographer, and then goes on to impart practical tips on how to photograph people when traveling. There are some useful exercises too, for you to practice.
---
If creating portraits is something that interests you and you would like a more complete training on capturing truly memorable portrait photographs, do take a look at the guide The Art of Portrait Photography over at Photzy. It covers everything you need to know to take great portrait shots consistently – lighting and posing tips, composition guidelines, getting great shots from minimal equipment, and much more. Click here now to check it out.