You're Gonna be Impressed with These!
Shadows are amazing, no really they open the door for some heavyweight creativity.
When we look at shadows of objects in real life, most of us think nothing of it, while some may make a comment on how the shadow resembles something and then just ignore it.
But for Filmmaker Vincent Bal, he lets his creativity flow and creates beautiful and meaningful scenes with these shadows.
A Bit of Background – Who is Vincent Bal?
A Belgian filmmaker and artist who has made four feature films and several shorts. As a child, Vincent spent time reading comic books. He studied Film Directing at the Sint Lukas School in Brussels and his third-year short film Aan Zee, got selected for a few film festivals and won some awards.
Vincent graduated in 1994 with the short film Tour de France after which he directed The Bloody Olive which won more than 20 awards at film festivals around the world.
Vincent then continued his work on feature films like Man Van Staal, Minoes, Zigzag Kid,  Belgian Rhapsody (a musical comedy) and an animated series Kika & Bob.
He has a fantastic ongoing project titled "Shadowology."
What is Shadowology?
Shadowology is a series by Vincent Bal, created as a combination of everyday objects and their shadows to create beautiful illustrations that look very amusing and seriously clever (see for yourself below!).
It could be anything from a simple flower to a glass cup or more – there are no limits in his mind. Vincent draws lines to create illustrations that are an artistic representation or interpretation of the possibilities in creating new doodles.
Why the Name Shadowology?
The process was given the very scientifical name Shadowology, as Vincent combines objects and its shadows to create these illustrations. You can clearly see how Vincent has cleverly used light and shadows to create these illustrations.
How Did it all Start?
While Vincent was working on a new script in May 2016, he suddenly noticed how the shadow of a teacup on his desk looked like a little elephant. 
He completed the image with a few lines, took a picture and shared it on Instagram. The reactions were so positive that he challenged himself to make one of these 'shadow doodles' every day. He hasn't stopped since.
Since then his following on social media has exploded. You can buy prints and postcards of his doodles on his Etsy webshop.
A book will be published in May and there are plans for a short film combining live action and the Shadowology technique.
You can look for yourself to see how creatively Vincent has created this work of art with everyday objects, lights and their shadows.
If you enjoy looking at Vincent's creative work, you can see more in the links below.
Further Resources – Vincent's Work Online
Car charged Cuisine – Image by Vincent Bal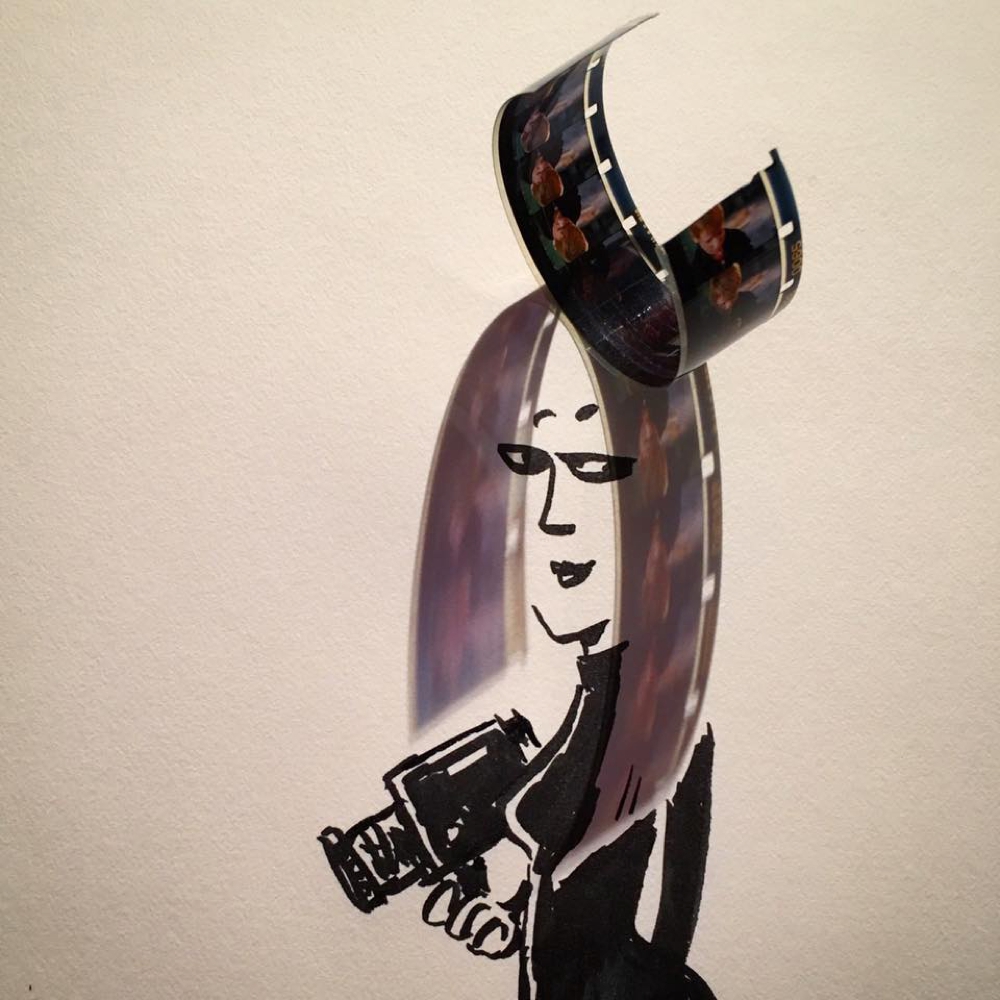 Cinematic Hairdo – Image by Vincent Bal
Love on Shadow Beach – Image by Vincent Bal
Falling from 35mm high – Image by Vincent Bal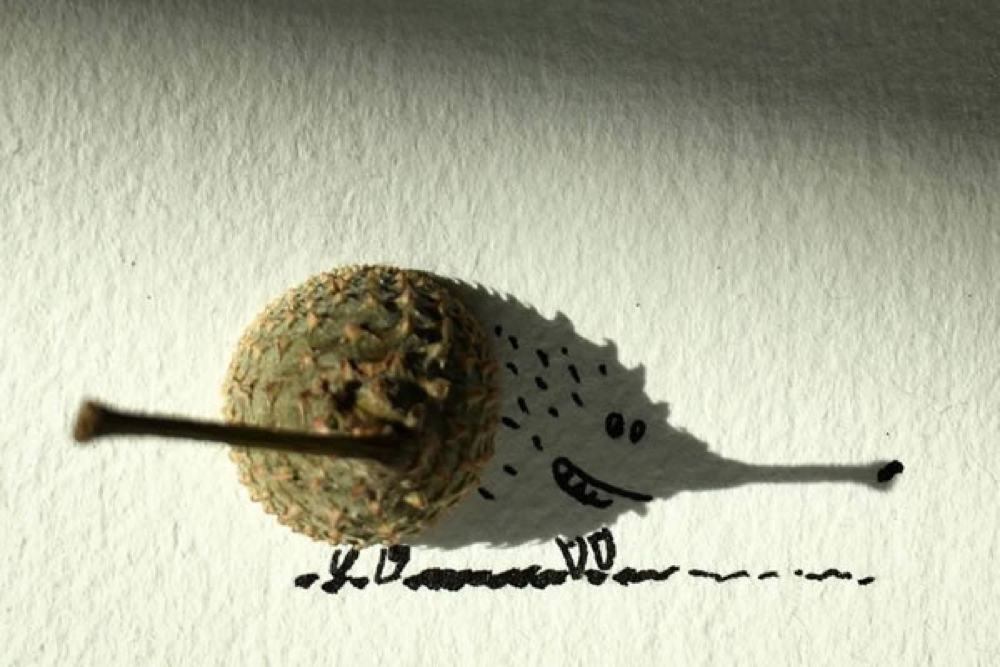 Cloudy skies, Put up your spikes – Image by Vincent Bal
Cold weather, hot shower – Image by Vincent Bal
Party like it's 1999! – Image by Vincent Bal
Wood you like to confess? – Image by Vincent Bal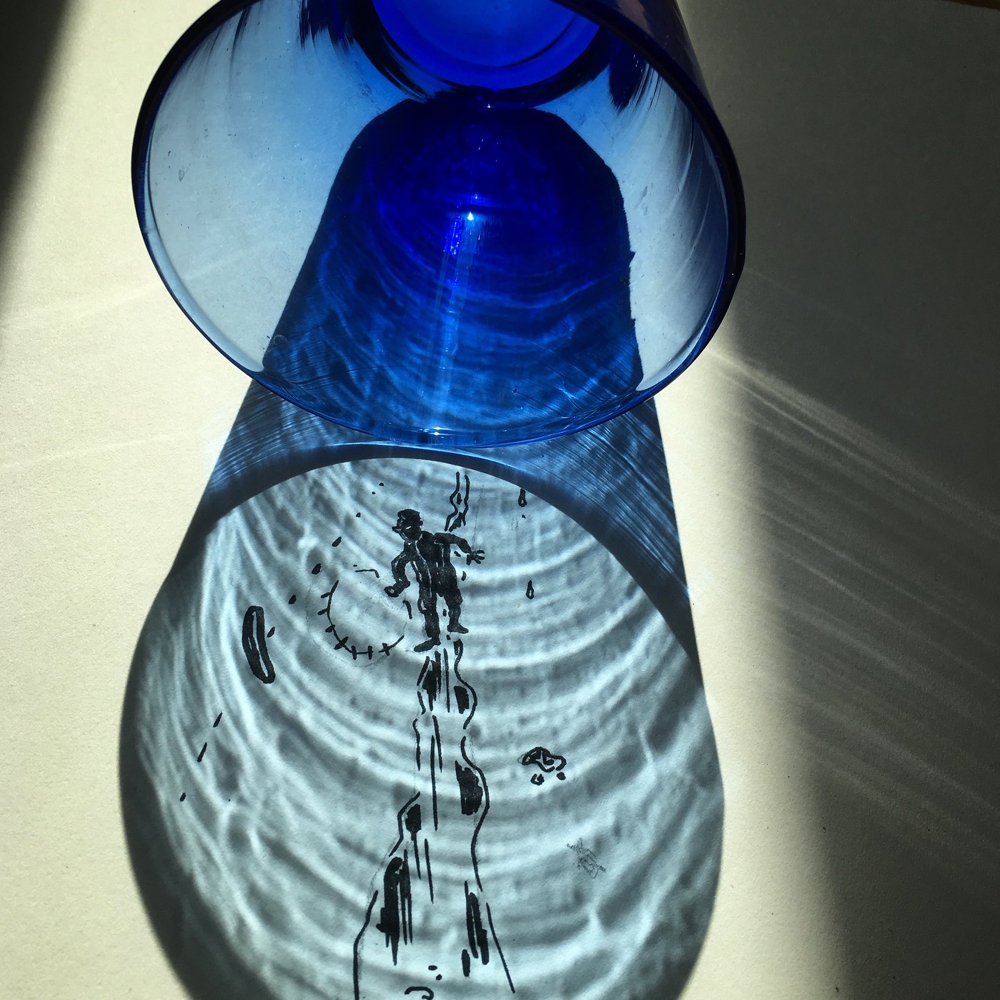 Looking For Clues in the Blue Sewer – Image by Vincent Bal
Stonedog – Image by Vincent Bal
---
Further Learning
If you enjoyed these amazing creations, you might well be interested in Evan Sharbonneau Trick Photography – learning how to be a creative photographer and artist will become a whole new level for you….