The return of Yashica to the market caused quite a buzz when we first brought new to you back in September, and not all of it positive.
Yashica's quirky, innovative retro film camera Kickstarter concept has faced criticism from photographers that wanted a different type of camera while others have questioned the purpose of the DigiFilm digital faux film roll concept.
This isn't to say that Yashica did not help to create some of this backlash itself – many thought that the storied Japanese optics maker, which was absent from the market for years, was going to jump back in with some type of mirrorless camera. Sad for those folks, this was not that kind of return for Yashica.
The backers within the Kickstarter community, however, unabashedly adored the concept and have showered the team behind it with over $USD 1 million to bring it to life.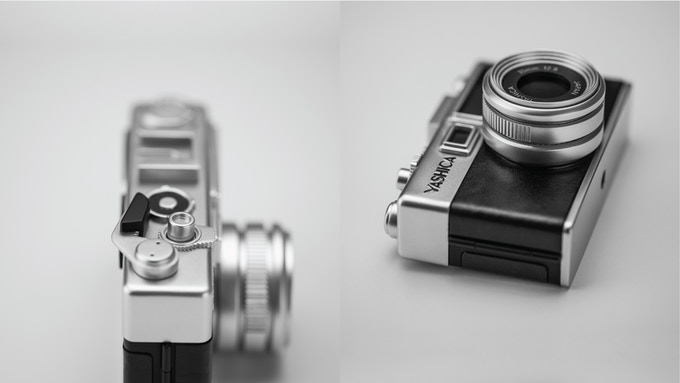 What the Yashica Y35 ended up becoming was akin to an entry level digital camera, some would even say it is gear for hipsters, but this did not deter backers who liked the camera's unique take on the digital camera format.
Some of the camera's features imitate the past while creating a strange hybrid of current tech with old methods: To change the Yashica Y35's settings, photographers use the specific film roll they want to use to capture the moment. Four DigiFilm rolls will be available at launch: ISO 1600 High Speed, Black & White (ISO 400), ISO 200 Ultra Fine, 120 Format, Unexpected 2017 (in my infancy), and Yashica Blue.
The funding for the Kickstarter project was such a wild success that Yashica was able to meet two project stretch goals: the Y35 camera will be shipped with a f/2.0 lens and a 5-step exposure control from -2 through +2 and a 1-second exposure mode as well as that the camera will contain a 1/2.5-inch sensor.
The new Yashica Y35 cameras should ship in April 2018 to backers and will retail at a price of $USD 200.