What is the first thing that comes to mind when you hear the term "photo walk"? I know a lot of people envision a pack of photographers, most of whom are strangers to one another, roaming around a given territory darting suspicious glances at each other while scoping out the best shots for themselves. Ok, that's not how all photo walks go, but the whole group thing isn't for everyone.
As an alternative, and my personal preference, I recommend solo photo walks. Here are 5 ideas to make your next (or first) solo photo walk an enjoyable and successful experience.
Go Off The Beaten Path
When it comes time to decide exactly where you're going to conduct your photo walk, why not choose a not so obvious destination? Head to an area you rarely frequent. This will present you with novel situations and subjects. Newness can be exciting, and that excitement will be reflected in your photos. Or go to an area that isn't teeming with other people. The feeling of openness and solitude will help relax you and get your creativity flowing.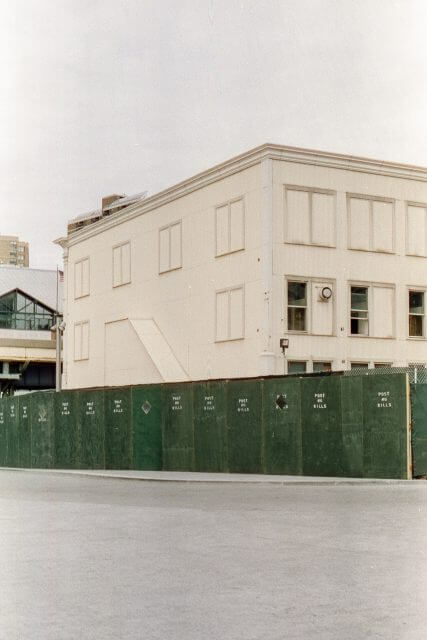 Limit Your Gear
An enjoyable photo walk, in my opinion, doesn't consist of sore shoulders and constant lens swapping. One camera. One lens. That's all you need. This type of minimalism will force you to become more adept with whatever focal length you choose (unless you opt for the versatility of a zoom lens), requiring you to play with composition, framing, and perspective in order to get the shot you want. If you've never limited yourself to working at one focal length, it may be frustrating at first but I think you will eventually find it freeing. With that freedom comes the ability to relax as you shoot. And a relaxing photo walk is what we're after, isn't it?
Don't Think Every Shot Has To Be Amazing
Most of what you capture on your photo walk isn't likely to be stuff you'll print and hang on your wall. If you do come back with print worthy shots, that's great! But don't put that kind of pressure on yourself. A photo walk is about being in the moment and giving yourself the freedom to simply follow your instincts — no matter where that takes you — and not worry too much about the outcome. If you capture something that you're particularly excited about, check to make sure it's sharp and composed to your liking before moving on.
When In Doubt, Take The Shot
Just shoot what you like. This is, again, all about instinct. If your gut tells you to take the shot, take it. It's a rule that street photographers live by and it's one that photographers of all stripes might find value in. It's definitely a rule to abide by when you're on photo walk. You have nothing to lose…other than a potentially good shot, because no single opportunity that you pass up will ever recur in exactly the same way. Going home with regrets about all the times you didn't press the shutter button is going to mar the overall feeling of your walk. Don't let that happen.
Be Patient
Perhaps the biggest advantage of a solo photo walk is that you don't have a group to keep up with, so you can take all the time you want in one spot. You don't necessarily have to spend the whole photo walk actually walking. In a street/urban scenario, for example, you can find a scene you like, establish a strong composition and wait for something to happen within that frame. Move to the next scene your leisure.
Final Thoughts On Solo Photo Walks
A solo photo walk should be a bonding exercise for you and your camera, free of any critical expectations and time constraints. Use that time to develop new skills, refine skills you've previously acquired, see new things and see familiar things in a new way.