I am a landscape photographer. At least I tried to be. For years, that is what I did and what I wanted to do. I even got reasonably good at it. Not as good as I wanted to be, but still… reasonably good.
But then things changed.
What things?
Kids. Try leaving $10,000 worth of gear on top of a tripod and see how comfortable you are with a couple of toddlers playing under it.
Talk about nerve-wracking.
For now, for me, landscape photography is a tough ask. I get to it when I can, but that is about 1/10th as often as it was a few years ago.
The upside?
I have actually become a reasonable kid and pet photographer through spending so much time with my boys in the dog park!
It's been one of the hidden upsides of being forced out of your first choice of photography. And it has actually made me a better and more rounded photographer.
It has also become just as personally satisfying for me to nail a dog photo or nice portrait of a child as it was to get a great landscape.
These days I even have people asking me to photograph their kids and dogs (proving there is probably more demand for that than my beloved landscapes).
But what if?
What if I had given this a try years ago?
My confidence and knowledge certainly weren't great in genres I didn't know and read about. I simply wasn't confident of going and photographing somebody's child knowing I would get a respectable shot out of it.
You don't know what you don't know.
But the thing is, the basics were there. I just needed a little nudge and a few notes to get me started.
It's exactly this that lead to Brett and Kent developing their "Genre Set" of Action Cards at Photzy.
What is a Genre Set Action Card?
It's a printable cheat sheet based on a specific genre of photography – architecture, flowers, couples portraits, food, babies.
A single sheet with all of the basics at a glance. Like these: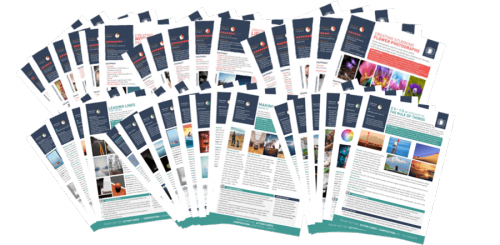 If I had had one of these on kids' photography, I probably would have been a lot better a lot sooner.
A few of the other genres include:
Creating mouthwatering food photography
Creating loving pet portraits
Creating dynamic sports photography
Creating still life photographs
Creating candid street photography
Creating maternity portraits
How to create portraits of newborns
Portraits of teens
Portraits of children
And a heap of others.
This is all part of Brett and Kent's goal of delivering photography education exactly when you need it – when you're actually shooting! It's also a great way to find your hidden passions in photography – and answer what type of photographer you are.
And as we're in the middle of Cyber Weekend, there is a huge discount on this genre set right now.
They are currently $29 which is over 80% off their normal price.
And it goes back up very soon, so get them now if you're going to.
It's a great way to have that reference info right when you need it. In the field.