Aydın Büyüktaş, is a Turkish artist, who, inspired by the book of Edwin Abbat's "Flatland: A Romance of Many Dimensions." has created bent and distorted aerial views of cityscapes entitled "Flatland and Flatland II"
Aydın says, "We live in places that most of the times don't draw our attention, places that transform our memories, places that the artist gives another dimension – where the perceptions that generally cross our minds will be demolished and new ones will arise."
These works aim to leave the viewer amazed by the surprising and surreal visuality, that is, at its heart, quite ironic. It leaves us a multidimensional, even romantic view of the world.
Enjoy some of the surreal images from Aydın's Flatland II series:
About The Photographer: Aydın Büyüktaş
Aydın Büyüktaş is a photographer and visual effects, 3D, animation and video artist. Born in Ankara, he realized early on that a degree from Bilkent University's Tourism Management Department wasn't his dream, and he moved to Istanbul where he worked in film and advertising.
Aydın's love of the surreal, visual effects and animation was fostered working for avant-garde companies such as Sinefekt and Makinefx.
After finishing his education in the department of photography of Mimar Sinan Fine Arts University, he continued his life as a multimedia artist. By the end of 2015, his new series "Flatland" had gained international acclaim and he has continued this series with "Flatland II".
Inspiration From Science Fiction
Aydin says, "When I became interested in visual effects and animation in 2003-2004, the idea that I could create surreal places that I saw in my dreams during my childhood gradually started to occur in my mind."
"During my childhood and adolescence, I used to read science fiction series of writers such as Isaac Asimov and H.G. Wells and Scientific and Technical journals. These books made me question the issues such as wormholes, black holes, parallel universe, gravitation, bending of space and time."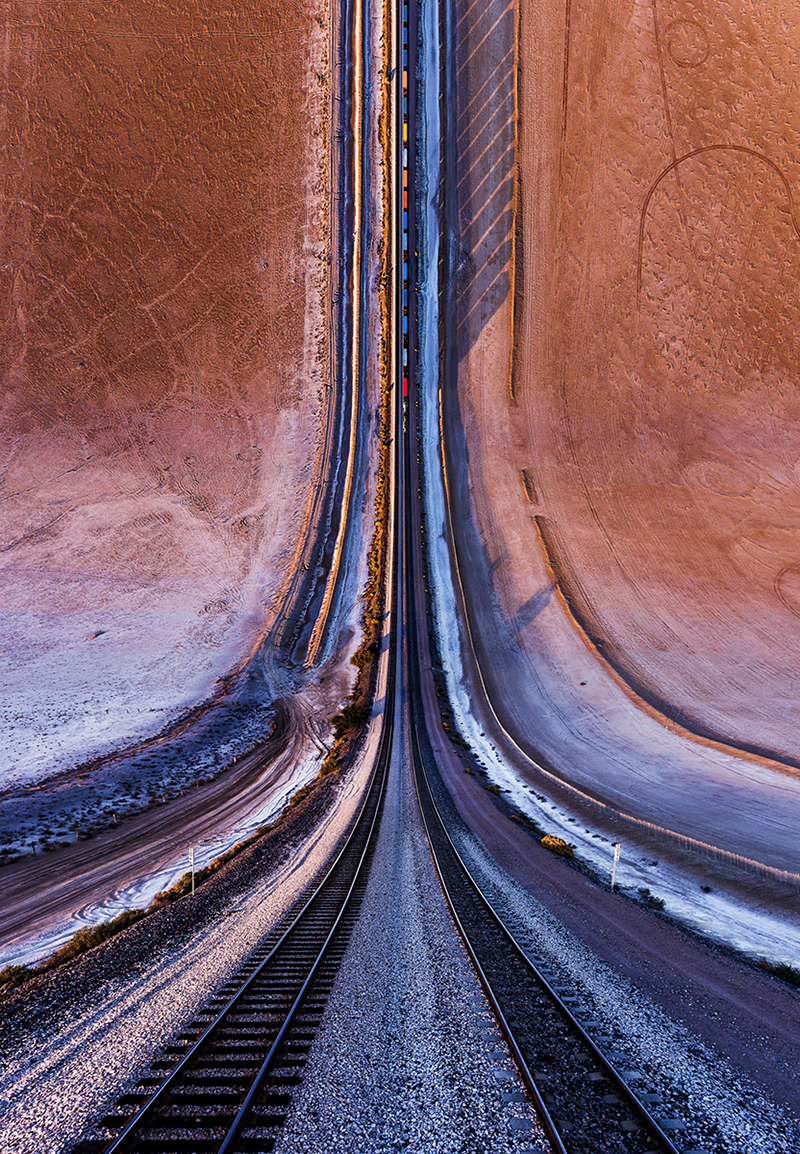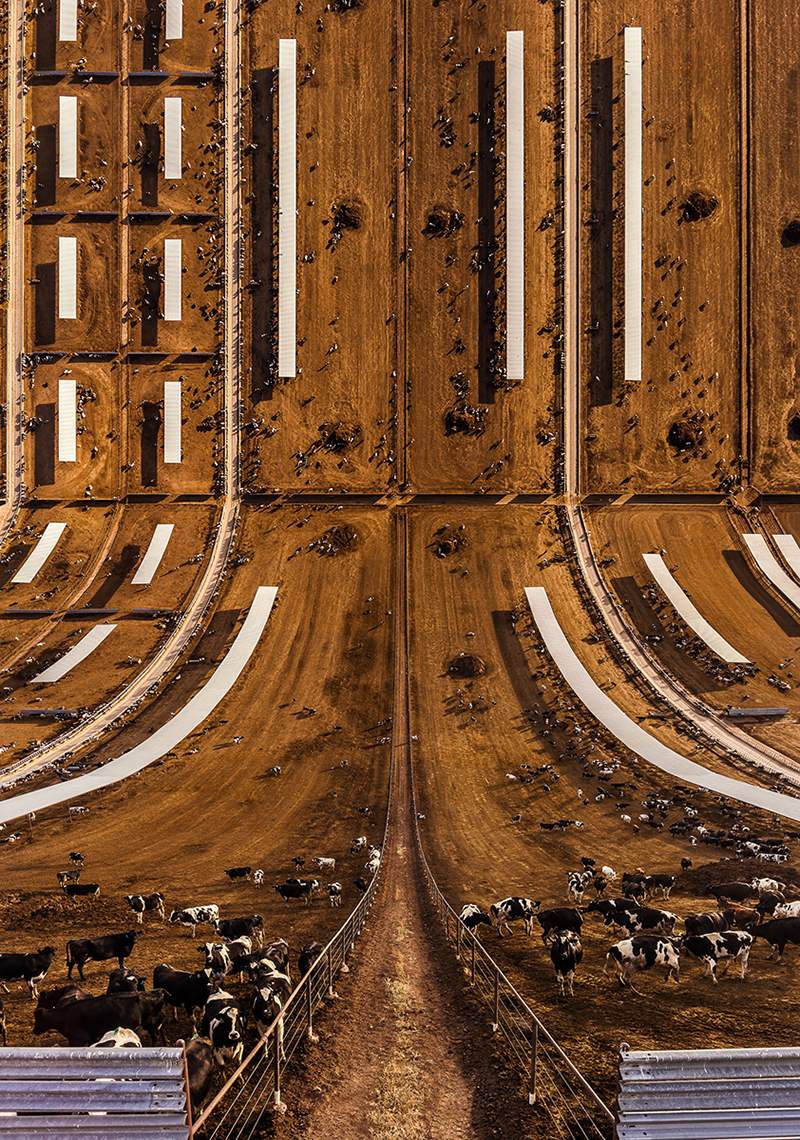 Here is a Little Information Aydın Has Shared With Us About the Flatland II Series:
The images were shot in places that are in states of USA (Arizona, Texas, California and New Mexico)
Aydın searches the areas using google earth and says that the planning takes about 2 months.
Aydın also finds many places by chance while on shooting trips.
Shooting the photos in these series took about one month and about 10,000 miles of travel.
Creating collages takes about two months.
Collages were created by combining between 18 – 20 photos.
Aydın shot about 45 places and chose about 35 places to create the collage. The final 19 collages were chosen from the 35 collages created.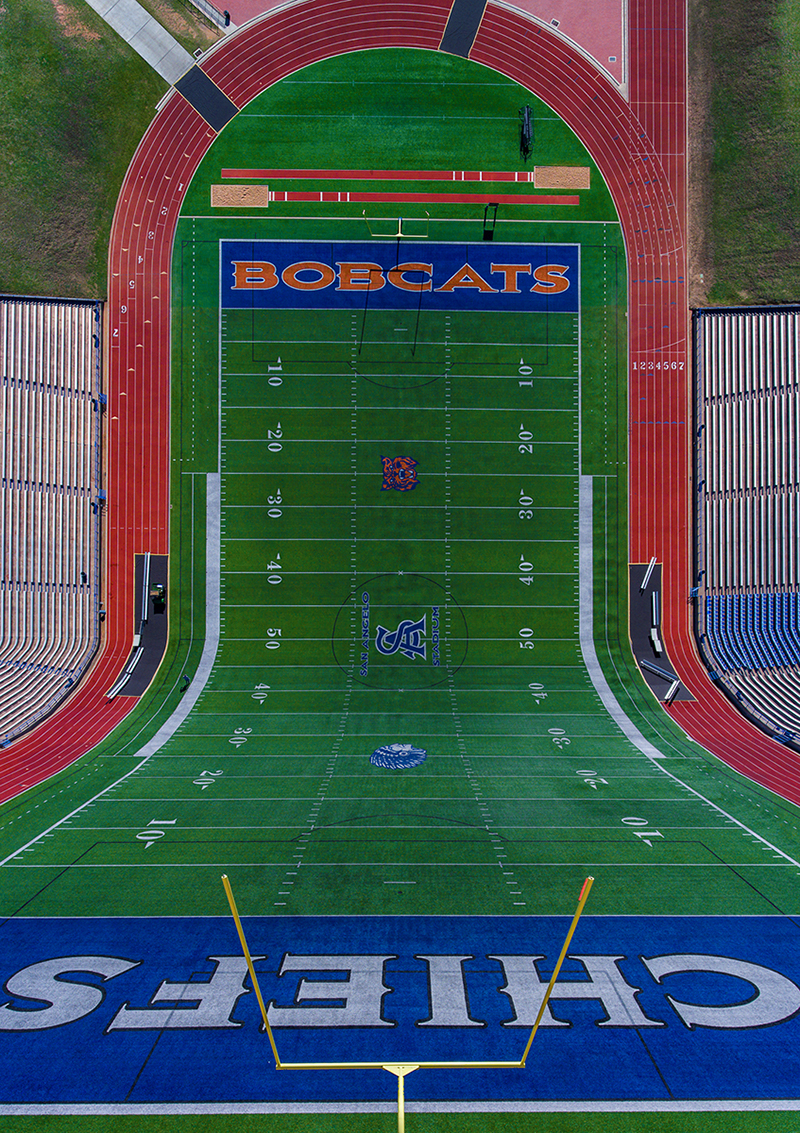 If you are interested inAydın's work, you can see more of them on his website below and follow him on his social media accounts below.
If you are interested in creating digital art, you should check out Jimmy McIntyre's Art of Digital Blending.
Further Resources: