Buying a camera for landscape photography is a decision that requires careful consideration of many factors. Landscape photography demands specific features and capabilities to capture the grandeur and beauty of natural environments. From impressive image quality to durability, here are the important factors and camera features to take into account when purchasing a digital camera for landscape photography:
Image Quality
Image quality is paramount in landscape photography. Look for high resolution cameras with larger sensors, as they generally produce better images, especially in low-light conditions. Full-frame sensors are usually better choices as they provide greater detail, which is crucial for capturing intricate landscapes.
Canon EOS R5
Full-Frame Mirrorless Camera – 8K Video, 45 Megapixel Full-Frame CMOS Sensor
Nikon Z7
Full-Frame Mirrorless Interchangeable Lens Camera with 45.7MP Resolution
Sony A 7R IV
Full Frame Mirrorless Interchangeable Lens Camera with 61MP Sensor
Dynamic Range
A camera with a wide dynamic range is essential for landscape photography, as it allows you to capture a range of tones, from bright highlights to deep shadows. This is particularly important when dealing with capturing landscape photographs with high-contrast scenes, such as sunsets or landscapes with strong lighting variations.
Megapixels
While megapixels aren't the only factor determining quality, they do play a role in the level of detail your camera can capture. Cameras with higher megapixel counts are better suited for producing large prints or cropping images while maintaining good detail.
Touchscreen Functionality
Touchscreens can enhance your experience by offering quicker navigation through menus, easier focus point selection, and more intuitive adjustments.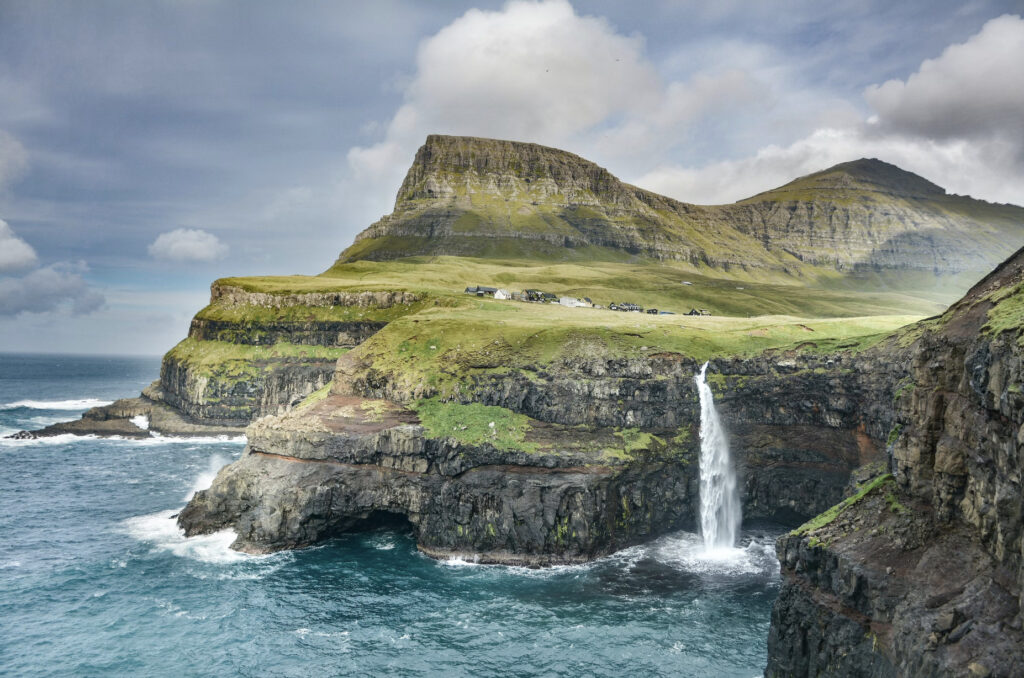 Weather Sealing
Landscape photography often takes you into challenging weather conditions. Weather-sealed cameras protect against dust and moisture, allowing you to shoot in various environments without worrying about damaging your equipment.
Build Quality And Durability
A sturdy camera body that can withstand the rigors of outdoor shooting is crucial. A well-built camera can handle accidental bumps and drops, ensuring that your investment remains protected during your photography adventures.
Expert Tip On Landscape Photography: Use different camera settings based on the needs of each image and take many practice shots. You need to know what kind of final image you want to choose the correct settings!
Weight And Portability
Landscape photographers often venture into remote locations. Consider the weight and portability of the camera system, especially if you'll be hiking or traveling long distances to reach your shooting locations. Since most landscape photographers prefer to use full frame cameras, a full frame compact camera rather than DSLR cameras or even a good APS-C camera with wide angle lenses can be a great choice for this purpose. Remember that the weight of the camera lenses will also add to the luggage.
Battery Life
Long battery life is essential when shooting landscapes, especially in remote areas where charging facilities might be scarce. Consider investing in spare batteries or a camera with exceptional battery efficiency.
Low-Light Performance
Landscape photography often involves shooting during the golden hour, blue hour, or even at night. A camera with good low-light performance and minimal noise at higher ISO settings will enable you to capture stunning images in challenging lighting conditions. Modern cameras, especially the mirrorless systems, have a good higher iso performance, are great for low light capabilities and help to capture detailed images.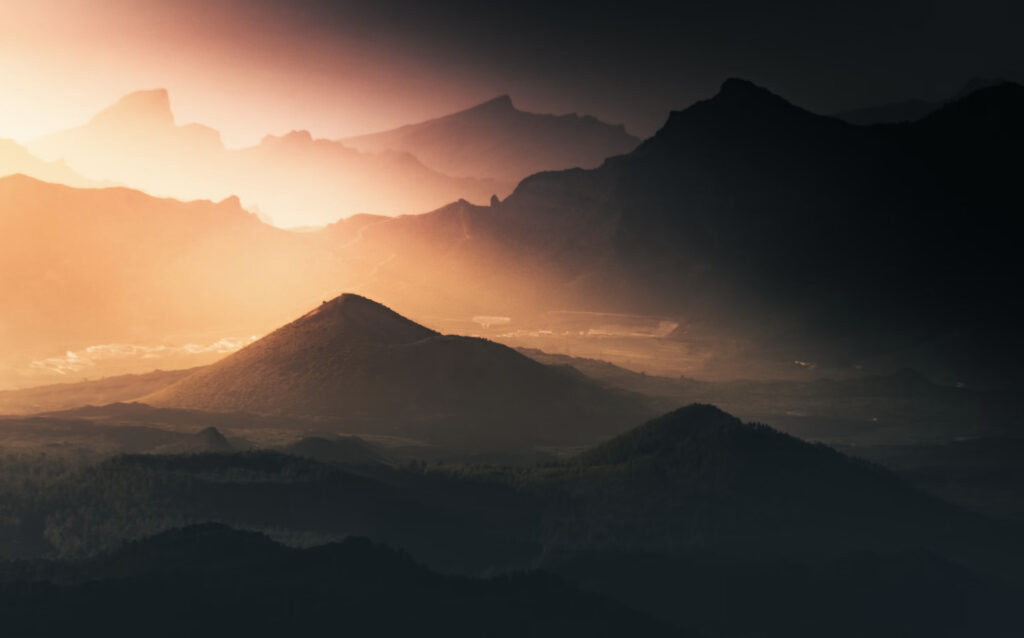 Viewfinder And LCD Screen
A high-quality electronic viewfinder or a clear, articulated LCD screen is essential for composing your shots effectively. A vari angle touchscreen is a common feature in most popular cameras and it can be a great camera for landscape photography, but the feature like touchscreen is not a necessity.
These features help you see how different settings and compositions will affect the final image. A lot of landscape photographers use live view to compose their shots and for precise focus.
User Interface And Controls
A camera with an intuitive user interface and easily accessible controls will allow you to make quick adjustments in the field. This is particularly important when the lighting conditions are changing rapidly.
Expert Tip On Landscape Photography: A good app is a handy tool for shooting landscapes – it can help you to know the exact sunrise and sunset time!
In-Body Image Stabilization (IBIS)
IBIS can help reduce the impact of camera shake, enabling sharper images when shooting handheld. This is especially useful when you can't use a tripod.
Autofocus System
While landscape photography often involves manual focus, a capable autofocus system is still valuable, especially when capturing scenes with moving elements or transitioning from landscapes to other genres like wildlife or macro photography.
Bracketing And Exposure Compensation
Some cameras offer advanced bracketing capabilities, allowing you to capture a series of shots at different exposure levels. This is useful for creating HDR images and enhancing your landscapes' dynamic range and details.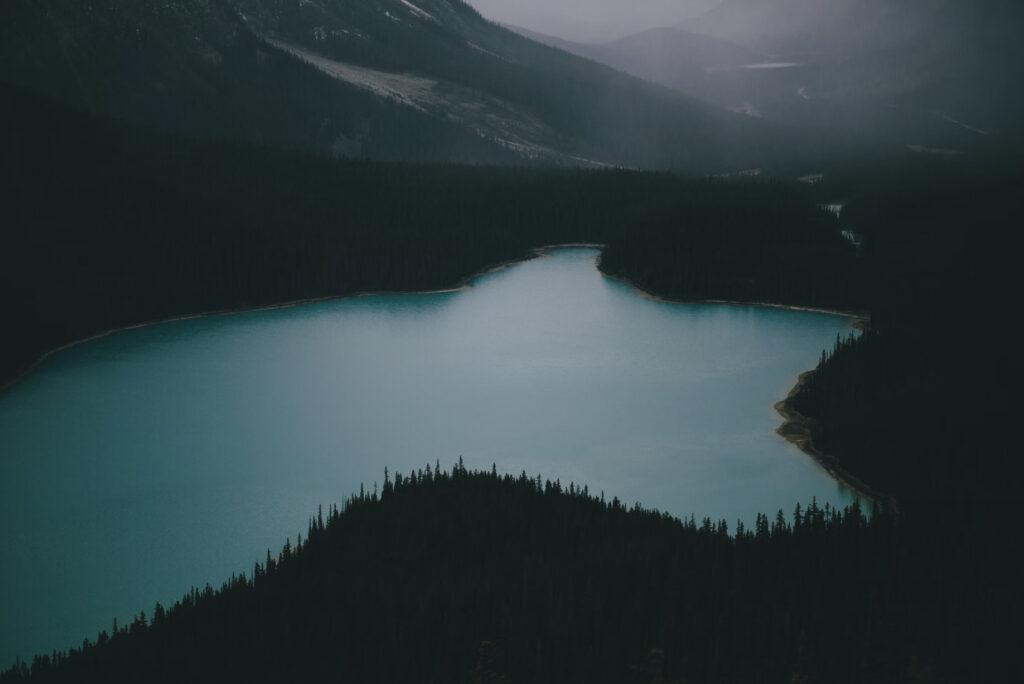 GPS And Geotagging
Some cameras offer built-in GPS functionality for geotagging your images. This can be valuable for tracking where you captured each shot, especially when exploring unfamiliar locations.
User Reviews And Recommendations
Don't underestimate the power of user reviews and recommendations from fellow landscape photographers. Real-world experiences can provide insights into how a camera performs in various conditions and situations.
Budget
Set a budget that accommodates the camera body and the lenses and accessories you'll need for landscape photography. Prioritize features that directly contribute to better images and performance.
| | | | | | |
| --- | --- | --- | --- | --- | --- |
| Canon EOS 5D Mark IV | Canon EOS R5 | Nikon D850 | Nikon Z7 | Sony Alpha A7R IV | Fujifilm GFX 50R |
| $2,699.00 | $3,899.00 | $1,685.01 | $2,496.95 | $2,998.00 | $3,798.00 |
Prices on Amazon
The ideal camera will depend on your specific needs, shooting style, and the types of landscapes you plan to capture. Research thoroughly, read reviews, and, if possible, try out cameras in person to determine which one best suits your creative vision and practical requirements.
Below is a list of great cameras for landscape photography and they come with a lot of lens options. We have included both DSLR, mirrorless cameras and one medium format camera. Hopefully, you will find the one that suits your needs! There's also a very useful video that will save you some time while you're looking for the best landscape camera for you:
This full-frame DSLR from Canon was well-regarded for its excellent image quality, robust build, and versatile features. It offers high resolution and good dynamic range, making it suitable for capturing the intricate details and wide tonal range often found in landscapes.
This camera gives amazing results with a dynamic range measured by the DxO Mark at 13.5 stops.
Regarding the low noise, the camera performs great on the ISO invariance aspects.
The camera has a weather sealed body for times when you have to shoot in extreme weather conditions.
Bracketing is easy and convenient – this camera can do 2, 3, 5, and 7 images for a bracketed sequence and makes all the adjustments for you.
5.0 out of 5 stars Rock Solid Camera – Love It

I upgraded from a Mark II that I used like a rented mule. I had a couple of "must haves" for the upgrade. First, I needed a more sophisticated autofocus system. The Mark IV delivers in speed and accuracy, and it's easily customizable with both the switches and touchscreen. I also wanted more dynamic range, and at least they got into the Sony ball park. I would complain about it still being behind the Nikon D810, but it delivers enough to get the job done and it makes up for it in low light / high iso performance.
This mirrorless camera from Canon is suitable for landscape photographers who also want strong video capabilities and those who like shooting in low light. It is well-known for its great ergonomics too.
EOS R5 has a vari-angle touch screen on the back of the camera, which was not a feature available on the EOS 5D Mark IV. This makes getting low shots easy, which is a great feature for landscape photographers.
This camera's new ability to pick up focus points in incredibly low light has made a great difference for landscape photographers who like to shoot at night.
The EOS R5 offers in-camera stabilization, which is super helpful in low light shooting. 
You can use EF mount lenses with the R5 thanks to the lens adaptor designed for the EOS R5.
5.0 out of 5 stars Best Camera I have ever owned, by far.

The eye detection autofocus is so good, that I don't even have to look at my camera, because I know it will nail the shot almost every time. Sometimes, I put my camera on a tripod and take photos of myself to test the light. I use the Canon Camera Connect app from my phone to take the photo, and I never have an out of focus picture no matter what pose I use. The color science from Canon is unmatched in my opinion. Nuff said there.
Another popular camera and full-frame DSLR, the D850 from Nikon, is known for its exceptional quality, high-resolution sensor, and advanced features.
It offers 100% viewfinder coverage, so it can effectively be used to compose your image, which is great for landscape photographers.
Another great feature of this camera is the split-screen display zoom. It splits the display into two boxes, each showing a different frame area at a high zoom ratio. It can help you with focusing and noticing depth-of-field mistakes.
There are the normal AF-S and AF-C modes, and focus areas can be set to single point, dynamic point, 3d tracking, group-area, and auto-area. When shooting landscapes, the AF system works great.
D850 can shoot at ISO 64. This isn't the same as Lo 0.3 on a camera with a base ISO 100. ISO 64 is the camera's base ISO, which is amazingly good for crisp, noiseless landscape shots.
5.0 out of 5 stars Phenomenal Camera

This camera is possibly my favorite thing I've ever purchased. It's an absolute beast. My wife and I are both photographers of different types. She does portrait photography (newborn, family, etc) and I do landscape/astrophotography. For years we've been on the very-mid-range D5200. We bought it while we were still both working part time in school, so we had to go for the best one we could on the extremely limited budget we had. While it has served us well, it's obviously a cropped sensor body and it was time to upgrade to full frame, and many years later we're in a far better place financially.
Nikon's full-frame mirrorless option, the Z7, offers a good mix of resolution and features for landscape photography, including a high-resolution sensor and good dynamic range.
Nikon Z7 is 26% lighter than Nikon D850, which makes it a great choice for traveling landscape photographers.
The resolution of the RAW files is 8256 x 5504 pixels, and the editing capability of the files is top-notch.
The dynamic range is not as good as the D850, but it's nearly the same.
This camera's overall responsiveness is great – you can flip between the back screen and viewfinder quickly and effortlessly.
Poor battery life and usage in cold temperatures isn't that good, which might be an issue if you often shoot in colder climates.
5.0 out of 5 stars Nikon quality and more!
I've had the Nikon D700, D750, and D800 when they came out the first time and used them for many years. This model is a big step forward. Out of the box, the picture quality, focus speed, and quietness when taking pictures are the first few things I liked about this model. I'm sure the new built in image stabilization and faster processor are all factors in getting that incredible image. I still have to tweak the configurations and settings but so far I'm already impressed.
Sony's mirrorless cameras have gained popularity for their compact size and impressive performance. The large sensor in Sony A7R IV ensures good low-light shots compared to smaller sensors. It also provides higher pixel quality compared to smaller sensors, which can be very important for most landscape photographers.
This camera has a very high resolution – it's 61.0MP, making it perfect for any landscape photographer. It can capture the finest details.
It is weather-sealed, allowing you to shoot under any conditions.
The AF of this camera seems to be amazing. Sony developed a new tracking algorithm for this camera – once the camera locks focus on an object, it follows it everywhere, even while you're panning.
The battery life is great – you can shoot for a few hours and only use a small portion of the battery.
5.0 out of 5 stars The megapixels are worth it!

I have owned every A7r camera including the original, A7rii, A7riii, and now the A7riv. The A7riv is the first big image quality improvement in years! Is it worth it to upgrade to 60MP? Definitely but be aware that this still a specialized camera and not an action camera.
If medium format interests you, the GFX 50R from Fujifilm offers a larger sensor size, which can result in even higher quality and greater detail in landscapes.
At 775g, it's 230g lighter than a Nikon D850, which is a noticeable difference that could be quite important for landscape photographers who travel often.
The camera has a dedicated exposure compensation dial. This is much nicer than pressing or holding a button and turning a control dial. This dial will simplify your shooting routine.
Autofocus is not fast, but it's accurate. Medium-format cameras have never been intended for fast-moving action, which is fine for most photographers who shoot mostly static scenes in nature.
One special feature that landscape photographers appreciate is the ability to dial in manual exposures of up to an hour without using bulb mode.
5.0 out of 5 stars And One Camera . . . To Rule them All

This medium format wonder hews closely to the form and function of its Fuji forebears. It accepts all manner of lens adapters and with the exception of particular wide lenses, most lenses have near to full coverage for the larger sensor. The native lenses are exceptional but pricey.
When choosing a camera for landscape photography, consider factors such as resolution, excellent dynamic range, weather sealing, ease of use, available lenses, and budget. Additionally, the lens selection is equally important, so be sure to invest in high-quality lenses that match your camera system.
Canon EOS R5
Full-Frame Mirrorless Camera – 8K Video, 45 Megapixel Full-Frame CMOS Sensor
Nikon Z7
Full-Frame Mirrorless Interchangeable Lens Camera with 45.7MP Resolution
Sony A 7R IV
Full Frame Mirrorless Interchangeable Lens Camera with 61MP Sensor
What are your experiences in landscape photography? Do you recommend a particular camera? Please share with us in the comments section below.
Further Resources: