Whether you are starting out in photography or already have a camera and some lenses and are looking for an upgrade, etc., there are times when most photographers want to purchase used gear. Buying new photography gear may be beyond their budget, and often, used gear is in mint condition, and some even come with a warranty. Investing in new camera equipment would seem to be a wrong decision.
Adorama
One of the best stores both online and in store for used photography equipment.
Many online and physical stores are reputable sellers of used camera equipment that attract potential buyers. Moreover, when one starts getting serious about photography and wishes to expand their skills, purchasing camera bodies and lenses can become a very expensive thing that many photographers cannot afford and is beyond their budget. Buying used photography gear will be a great decision in these situations.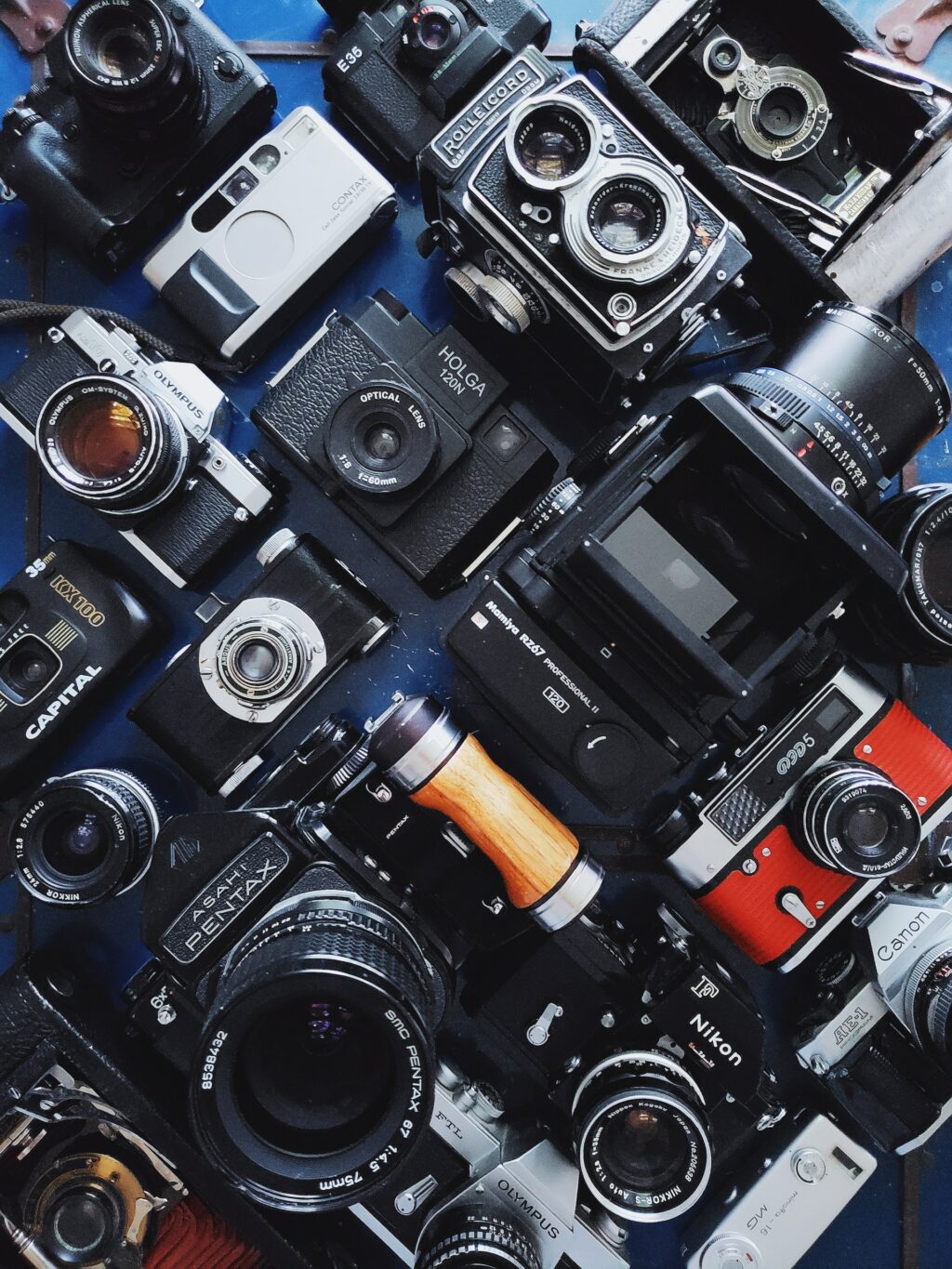 Here Are Some Reasons To Buy Used Gear
To kickstart their photography journey or upgrade gear, many photographers spend hundreds and thousands of dollars on brand-new equipment and sometimes spend money beyond their budget. Although not all photographers will lean towards buying used cameras, lenses, and accessories, there are some reasons why you can think about this option, before investing in new products.
Most digital cameras and other equipment for photography are available in "like new" or refurbished conditions; this is a great way to upgrade gear instead of going for new gear.
There is a wide selection of camera and video equipment in these stores and accessories at good prices.
Most used camera gear comes with a six-month warranty, whereas new photography equipment mostly comes with a one-year warranty, which does not make much of a difference if someone is looking to buy used cameras and lenses. This will also help the photographer save money.
Most used items sold in these stores, especially when they are only a year or couple of years old, will most of the time look like new with no scratches or wear marks and will also have excellent performance.
Besides, if you are looking to buy vintage gear or gear that has been discontinued, then the only option is to go for used equipment.
Now that there is more than one reason to invest in old gear, and if you are convinced to buy used equipment, then you need to go through a checklist before you actually invest in purchasing old camera and lens equipment.
Do This Before Investing In Used Gear
Once you have decided to purchase used cameras and lenses, you need to make sure that you check a few things before investing in used photography equipment.
Decide What You Want
When buying used gear, some photographers may want equipment that look as new and in perfect condition. Some photographers may be fine with a few marks, scratches and signs of wear. Based on your requirements, look for items that match your needs in their description.
Also, decide on the camera make and model. This doesn't mean you need to stick to it, but if you already have a camera or a bunch of lenses, looking for used gear that will go with the already owned equipment is the wisest choice.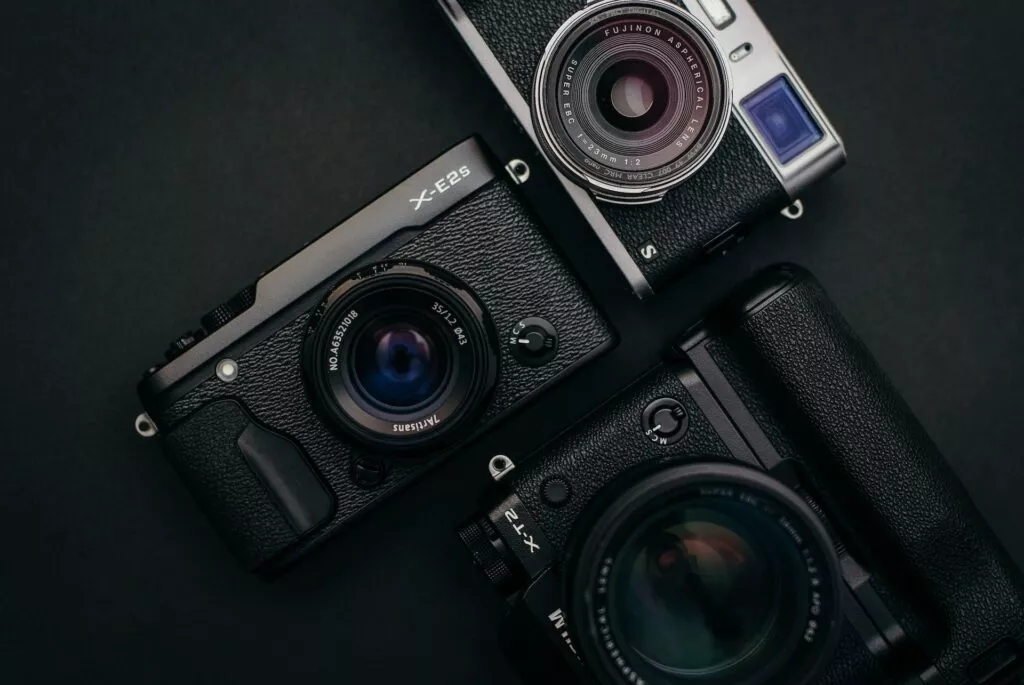 Check For Genuine Sellers
Sellers for used camera gear are available as online stores, physical stores, and also other sellers who personally wish to sell their cameras and accessories through some form of listing in relevant sites or social media. You need to decide who you wish to purchase from, but ensure it is safe and secure.
With reputed sellers, they would have already done the quality check and will provide you with a return period and/or some warranty. So it is always advisable to check for reviews about sellers online, talk to other photographers, and learn about their experience with the sellers, etc., before making a decision, especially if you are purchasing used photography gear for the first time.
Also, do not always decide by Google search results as they may not always be genuine sellers. Check sellers' feedback and take advice from experienced buyers. It is good if the sellers have positive feedback of at least above 95%, but 99 or 100% would be the best choice.
Do not hesitate to ask questions to the seller about the gear you wish to purchase. There are some common questions like shutter counts, camera and lens conditions, damages, reason for selling, return policy, warranty, etc., that you should not hesitate to ask. Genuine sellers are happy to answer these questions and have a reasonable response time.
If the camera does not come with a manual, charger, and other accessories that come in a box, there is a high chance that the camera was stolen. If a seller is trying to sell a camera this way, you need to avoid these kinds of purchases.
When buying from stores, make sure they have a good range of cameras and accessories in their used section, so you know they are continuously in the field and can be trusted. Local ads like Craigslist are also a good place to check, but you need to make sure you follow all the safety measures when making the purchase.
Look For Damages And Sensor Dust
Before buying a camera or lens, you need to check the camera to see if it functions well. Take test shots to see the results.
If you are buying a camera, take compatible lenses with you to check the camera. If you are buying a lens, take a compatible camera with you to check the lens' performance.
Check if all the buttons, dials, and other things are working perfectly when buying a camera.
For lenses, look for scratches, breakage, aperture blades, contact points, mount rings, autofocus tests, zoom rings, etc., to see if they are in good condition and working well.
If buying filters, check the filter threads to see if they function smoothly.
Shutter Count
Shutter counts really depend on camera manufacturers so you need to make decisions based on which camera you are going to purchase and also if it is a DSLR or mirrorless.
Entry-level cameras have lesser shutter actuations, between 50,000 to 100,000, whereas mid-level cameras have around 150,000, and professional-grade cameras have between 200,000 to 500,000. When buying a DSLR, shutter counts of around 40 to 60,000 are acceptable if not an entry-level camera.
Secure Payment Methods
When making payments, a lot of things can go wrong in terms of fraud, etc. Even though you think you have found a good website that is selling the gear of your choice and looks reputable and trustworthy, it is your responsibility to make safe payment methods online, like Paypal, GPay, Stripe, etc. You could also search for reviews about payment issues on a particular site and decide whether you can use the site for secure payments.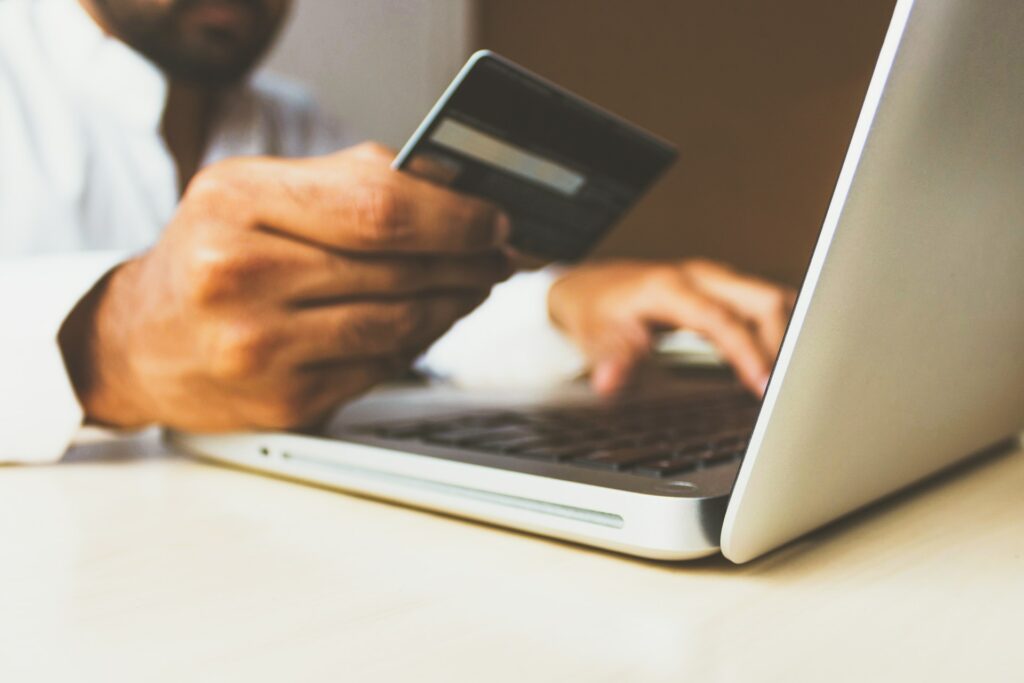 Return Policy
Even if you are buying used gear, there needs to be a return policy, and most genuine sellers have a period of about 7 to 10 days within which you can return the product if there are any cosmetic issues. This is the time when you will be able to use and test your purchased product and make sure you do that, so if you're not happy, you will be able to return the product and receive your money back.
Remember that returns are possible only when you are dealing with a reputable company and not too easy if you buy from individuals who list their gear on listing sites. Sites like eBay and PayPal will give you options to file a dispute or something similar to get your issues resolved.
Note: Here is a detailed article on the best practices to follow when buying a secondhand camera. It is well worth a read. Here are some things to look out for when buying a used lens.
Here Are Some Of The Best Places To Buy Used Photography Gear
Once you finish the above checklist, you must decide on the best place to buy your used gear. The gear in some stores includes both secondhand and refurbished, and the list of stores below, has both online and offline stores. Most of the recent and old digital camera models can be found in these places. Although some of these stores sell new gear, they also have a dedicated section like a used department with listed products.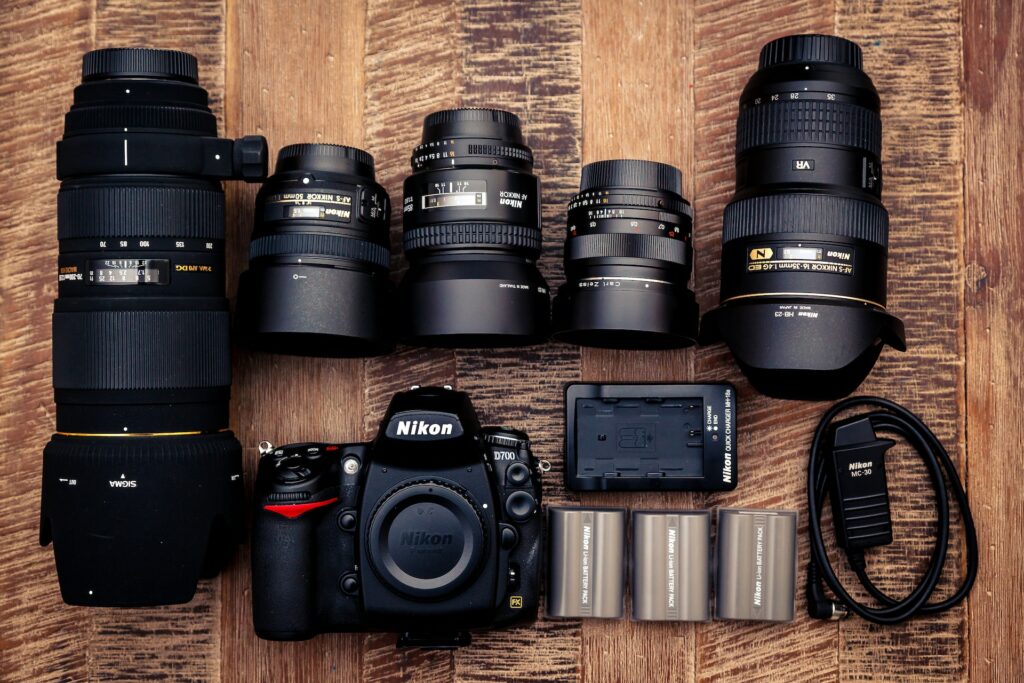 Adorama
Adorama is a retail store for photography gear and accessories and sells both new and used products. The company has a great reputation and has a physical and an online store.
Adorama has an expert team who are passionate about their job and have a high level of experience and expertise in their field.
Adorama has a huge range of used cameras, lenses and photography accessories and they are listed using a simple rating system. Besides, they also ship internationally to more than 200 countries.
B&H Photo Video
B&H Photo Video is another reputable store similar to Adorama, and they sell new and used gear with a dedicated "used department." They have a team of product specialists who are there to help you with advice and solutions based on your specific needs relating to the gear you are purchasing or intend to purchase.
B&H has a huge range of used gear relating to photography and video and they have a physical and online store. Their store has resident experts who will be able to guide you or help with any product decisions you need to make.
B&H operates their store in the USA but ships worldwide to many countries. Their selection may be limited compared to other online retailers.
KEH
KEH is one of the top sellers of old photography gear, and besides online sales, they also have a physical store for the services they offer. They have been providing their services for many decades since 1979 and also repair cameras, lenses and accessories.
KEH camera buys, sells or trades old gear and has a team of gear experts who test the gear that they sell by putting them through a quality check before listing on the site. They are also available to provide advise relating to any purchases that you make.
KEH provides a 180 day warranty for customer satisfaction and their products are graded by condition. They also have a returns policy subject to their terms and conditions and this company operates only in the USA.
MPB
MPB is a huge market place to buy, sell or trade secondhand photography and video equipment. The products on their site are listed with a rating system that will help someone to filter our products effectively.
MPB has a huge selection of camera bodies, lenses, filters and camera accessories that are sold at a reasonable price. They have a team of trained experts who inspect the gear that are sold.
MPB provides a six-month warranty for customers' peace of mind. They also have a return policy based on the company's terms and conditions. They have stores in the USA, UK and EU
eBay
eBay is one of the biggest resources online to buy secondhand gear. They have a huge range of secondhand cameras, and hence deciding on one can be quite confusing.
It is important to check the seller's rating before making any purchases. You also need to be careful to check the return policies and warranty relating to the product, besides the condition of the gear.
eBay sometimes has great deals that you may not find similar prices in any other online or in-store "used camera" sections like the ones above. So if you find a seller with very good positive feedback and selling history, you trust the seller, and the gear conditions seem fine, you can opt to go ahead with purchases on this site. Used products are available on eBay for many countries, and you may want to check if it is available for your location.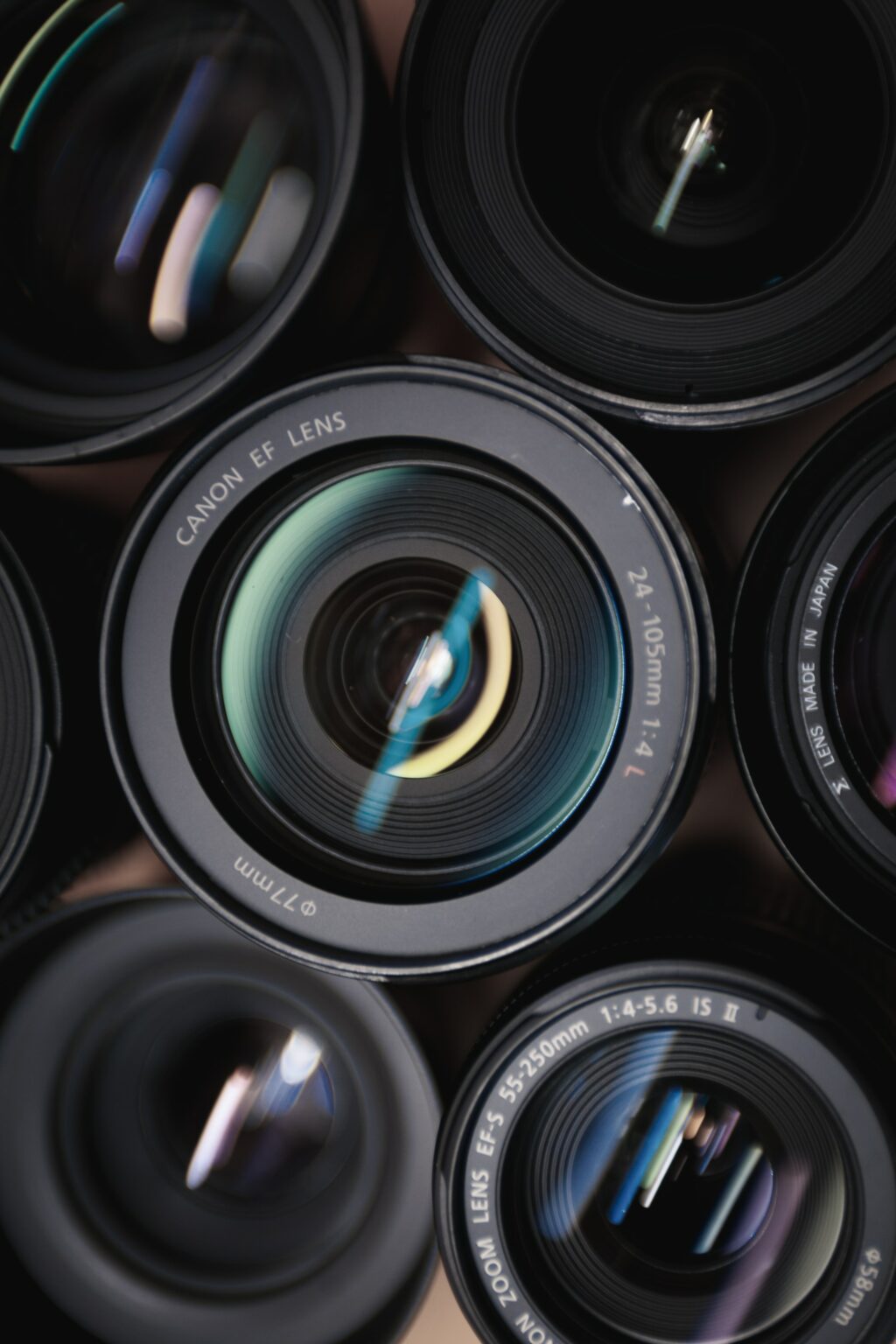 Amazon
Amazon is another place to look for used gear. Similar to eBay, it will be your responsibility to check the return policies and warranty relating to the product, besides the condition of the gear for each product that you view. So only go with sellers who have very positive feedback and a selling history.
On Amazon, you may not find a huge range similar to eBay, but it is definitely a good place to buy secondhand gear. If you are worried about the quality of the products, you can choose to purchase through the Amazon Renewed program, which gives a 90-day warranty. Used products on Amazon are available in many countries, and you may want to check if it is available for your location.
UsedPhotoPro
UsedPhotoPro is a seller of old cameras and accessories and is provided by Roberts Camera, who has been in the photography business for over 60 years. The company has a physical and an online store, and the items on the site are listed with their original photographs, so, what you see is what you get.
The products at UsedPhotoPro are rated based on a conditions scale. The company provides a 180-day warranty for used items that are in "Fair" condition or better. Their service is available only in the USA.
Jessops
Jessops is a camera store that sells both used and new cameras. They have physical stores across the UK and an online store as well.
The Jessops online store has a dedicated section for used gear. All the used products are serviced by a team of experts, and they come with a warranty of up to 12 months. Their services are available only in the UK.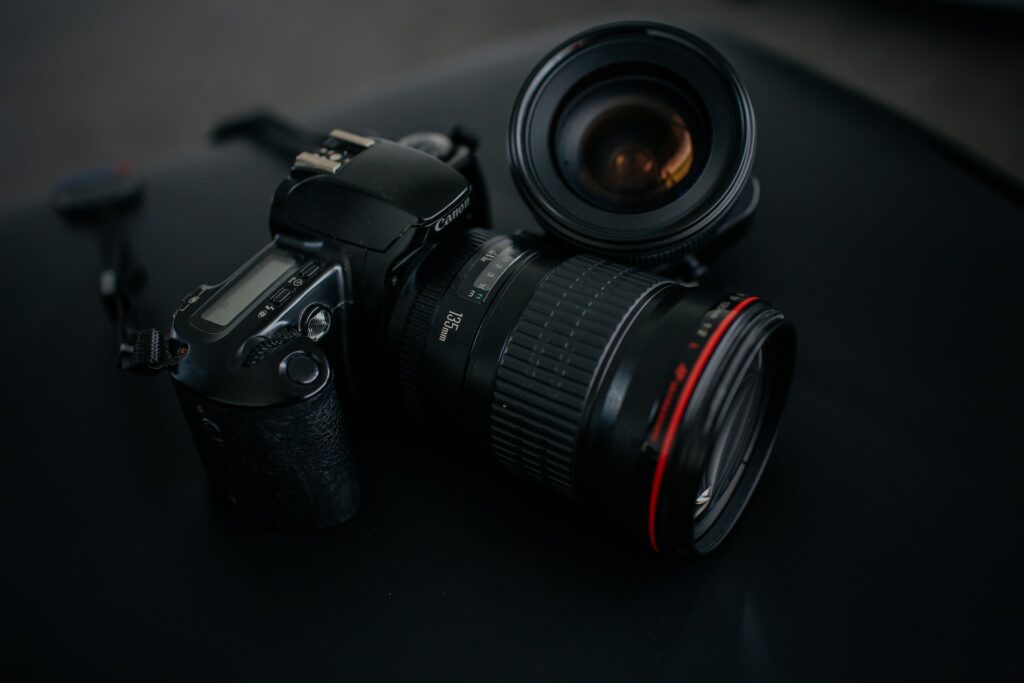 WEX Photo Video
WEX Photo Video is a store that has a dedicated used camera section. They have both physical and online stores, and their products come with a one-year warranty unless otherwise stated.
WEX Photo Video has a good range of products, and they also have an option to trade-in besides selling and buying used gear. This store is available in the UK, Channel Islands, Isle of Man, etc.
Camera World
Camera World has many physical stores and an online store with a dedicated section for used photography equipment. Their products are reasonably priced and come with a 6-month warranty and a 7-day money-back guarantee.
Camera World operates only in the UK and Europe and is a great place to shop for used gear if you live in these countries.
Conclusion
Remember, there are many sites that allow you to trade in your used gear if you have any. Many sites accept used gear, and if you are happy with the quote they provide, you can trade your unwanted gear and use that money towards the products that you purchase.
Besides these, there are other websites like Craigslist, gumtree, etc., where you can look for used gear but be very careful when meeting people, testing the gear, and handling money. When shopping internationally, for example, from B&H or Adorama, you will need to take into account the shipping and import costs and see if it is actually worth spending on used gear.
Adorama
One of the best stores both online and in store for used photography equipment.
We generally think that Adorama has a huge range of used camera bodies and lenses, besides other photography, video equipment, and accessories. They also have a team of experts who are willing to help with making decisions on purchasing the products and with other technical questions and issues.
Do you have experience buying used photography equipment? What are your experiences, and which shop would you recommend? Share with us in the comments section below.
Further Resources: