Many avid flower lovers get deliriously, or should I say 'dahleriously' giddy over dahlias. What's not to love? Their colors, textures, lines and curves have been appreciated around the world for centuries. They're found in pages of magazines, gardens, bridal bouquets, flower arrangements, paintings and photographs.
Dahlias were originally recorded in Mexico in the early 1600s and today represent the country's official flower. Interestingly, the flower was officially named in the 18th century in tribute to Anders Dahl, a Swedish botanist.
With over 42 different species that are expanded with roughly 20,000 cultivars – that's a ton of beauty and variety. Add a camera, your own personal style, different techniques and a diverse portfolio of elegant dahlias will emerge.
Up Close & Personal
With layers and rows of petals and intricate details, dahlias are made for up close and personal captures. It may be the flower's center or isolating a few curl's of petals. Step in and focus on the whole flower and if you find an element of special interest, dive in a little further.
Shallow or Deep
Versatility and variety at the time of image capture translates to creativity and options in post-processing. Our cameras have ranges that go from very shallow to very deep.
It's easy to use our go-to settings along with a few others and move to the next flower. The entire range of f/stops is there to be used. You can go far left or far right (pardon the political pun) and not stress anyone out! It's digital.
A dahlia at very shallow apertures highlights and emphasizes intricate details and curves. You'll invoke a feeling of dreams, warm breezes and glowing lights. A dahlia at wide apertures brings depth, big details and a big flower image packed with flower power.
When working with a large depth of field, separating your dahlia from the background with distance will keep the background from overpowering the image.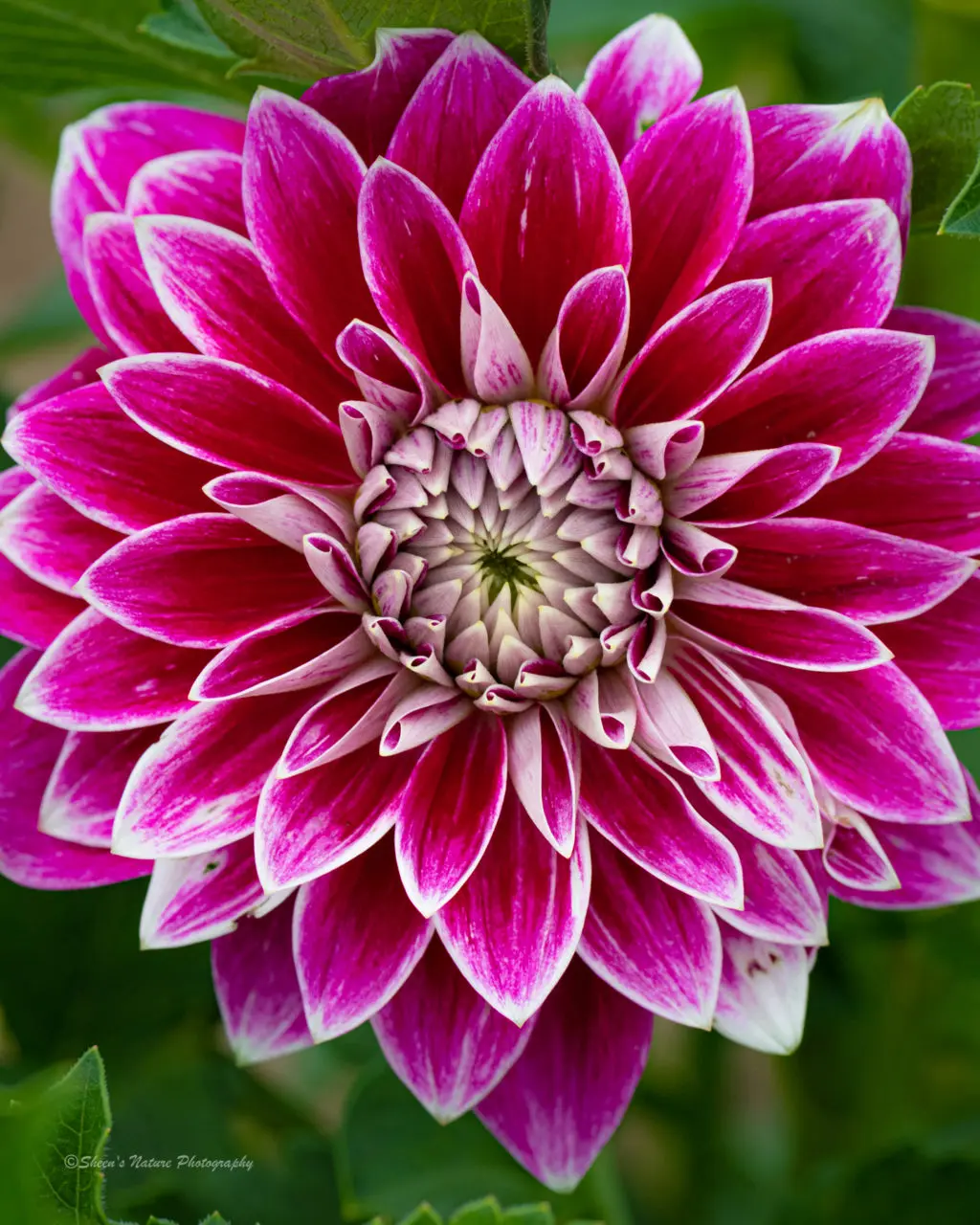 Black and White
We see black and white across all genres of photography. Flowers, particularly dahlias make showy, dramatic images. They look elegant on walls and room decor in addition to the digital screen and smartphones.
As there's creativity in color, black and white tells a different story with lights, darks, shadows, brights, lines and textures. The structure, patterned shapes and lines of dahlias scale from delicate to dramatic in black and white.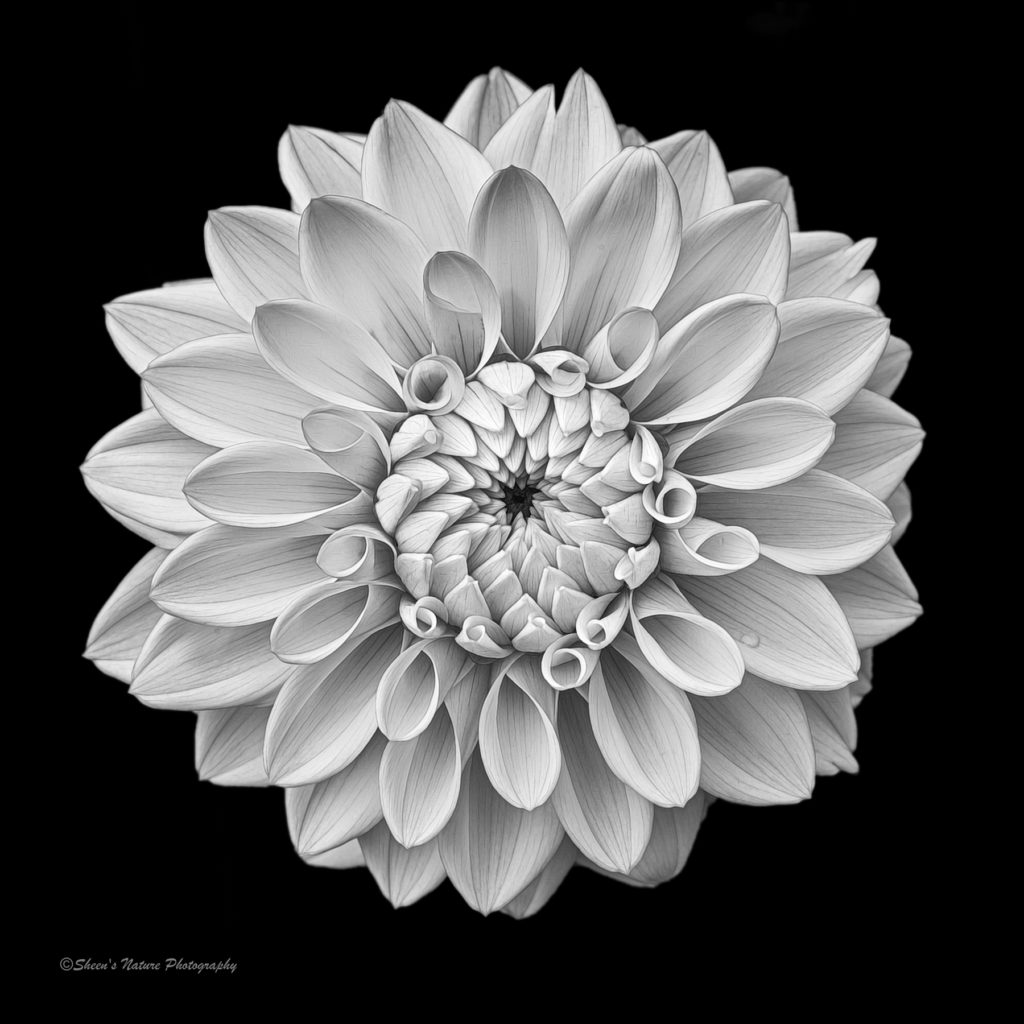 Creative Post Processing
I have to confess, early in my nature and wildlife photography I was pretty much a purist. Every processed image was to emphasize the beauty of the moment I captured. After joining a camera club and entering competitions, the category of "Creative" opened up a new dimension.
Initially, I started processing flowers creatively by pushing various Lightroom sliders to the extreme right and left. The outcomes were fun, outside my comfort zone and artistic. I started to dabble with the filters in Photoshop and cranked it up another notch from a creative perspective.
Then came plug-ins. Dxo (previously Nik Collection) and Topaz Studio are two examples that are rich in content and editing capabilities that can take your image to a different creative and artistic dimension. Convert your image to a Monet, Georgia O'Keefe or choose from other Topaz templates and add your own flair. Dxo has post-processing recipes (presets) that you apply, edit and even create your own recipes. Combine recipes and add more to your own personal preferences. Both offer free trials so you have the opportunity to try before you invest.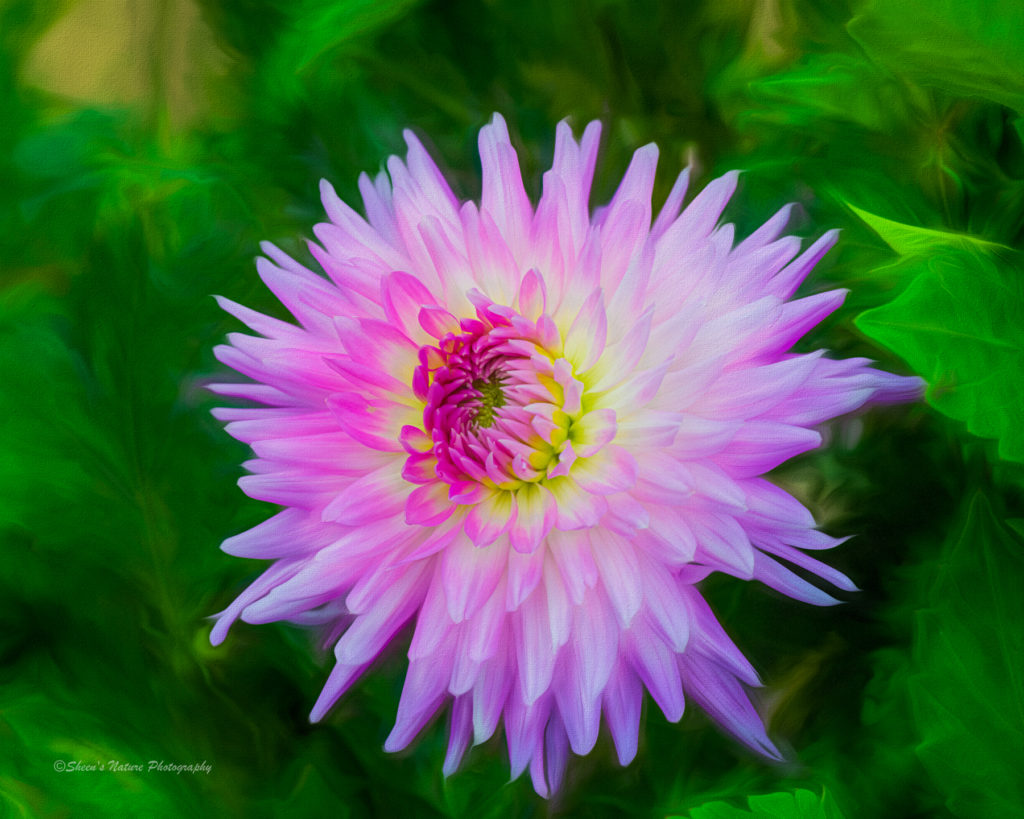 LightStalking also offers presets that you can load into Lightroom and select when needed. Check out the variety of options (take a look at our Pop Packs – in the right-hand column)
Attitude & Personality
Every once in a while, you find that flower with that extra little spark, a personality. Anne Belmont, a flower photographer, instructor and writer extraordinaire, has mastered the ability to find and bring out the attitude and grace in her diverse flower portfolio. Her galleries are colorful, inspirational and elegant.
When searching for personality, it may be the twisted petal, an unusual color pattern, a curve of a leaf or the use of a prop. You may not even see the personality at the time of image capture.
When reviewing our newly uploaded images, there are photos that we delete immediately for the sake of time. With dahlias and other flowers, there may be something that is unique about one flower versus the others. Maybe it's a split-face in color, half-open, wilting in a peculiar way. The imperfect may be the perfect personality when seeking some attitude.
Lens Choices
The best lens for dahlias? The one in your hands! Macros, mid-range zooms, telephoto lenses can all be used in capturing dahlias. Dahlias are perfect posers in a garden or vase.
Additionally, art lenses render beautiful dahlia and other flower images. The Lensbaby lineup as an example has many options to choose from. The peach dahlia below was taken with my Lensbaby Velvet 56.
Where to Find Dahlias
Dahlias have several days where they are photo-worthy with color, vibrancy and not marred with the elements. During dahlia season, the outdoors in the early morning or filtered light in gardens offers lovely light. If you enjoy studio work, then you've extended your dahlia time as they can be purchased year-round. You don't have to go far to find dahlias. You may have some of these nearby:
Botanical gardens
Florists
Dahlia and speciality flower farms
Grocery stores
Nurseries
Coloring Our World & Walls
With social media, easy to create websites and online shops such as Etsy for handmade and artistic items, you can share your creative work with others. On-demand printing and art gift companies will take your files and turn them into wall art and photo gifts that will delight friends, family and customers. Check out Bay Photo, Mpix, Whitewall and print companies in your local area for costs and services.
LightStalking and Other Sources for Inspiration
In addition to perusing Instagram's #dahlias, check out presets, tips and guides for creating amazing flower photography.