Photography is a discipline best enjoyed with friends, peers, colleagues or acquaintances who feel a similar passion for photography as we do. On this occasion, I want to express my deepest opinion on this beautiful insight. In a country, El Salvador, where the academic offerings for photography are quite scarce, photographers must find ways to nurture our knowledge and passion to improve on what we like to do most: take meaningful photographs.
We learn much from books,
but we learn more from our peers.
For a mere three years, I have been a member of the oldest photography club in my country, which is celebrating 40 years of existence this year. Together we have been able to evolve as photographers, and we have had the great opportunity to share, without any bad feelings or jealousy, the scraps of knowledge we have acquired over the years. Each of us enjoys developing his or her craft in particular niches, and this opens the door to a continually growing world of knowledge.
Whenever I have a chance to advise somebody about how to improve their photography, I always mention the following three things (excuse me if my advice seems brief to you):
It's essential to always carry a camera with you
Get along with fellow photographers
Buy photo books, especially ones that feature the work of the great photographers.
And it is the second tip I want to talk to you about today – and I will start by sharing the work of the person I'll be referring to now. Here you can see the most recent work of my friend Eduardo Vázquez, from whom I have learned a lot in the past three years.
Human nature drives us to think that the "grass is always greener on the other side of the fence". And I can say with a great pride and joy that I love my country, despite the poor image we may have globally. With Eduardo, I learned not only to see the many wonders of this region but also to walk without fear in the streets of my country. The most important lesson I learned from Eduardo is that my own land has a lot to offer for someone with a passion for photography. And the most solid proof of this fact is that a foreign person can slap us in the face with images that we ourselves as locals should have made.
Eduardo and his wife Myriam are living the dream of many, which of course is being able to travel a lot. Thanks to Myriam's work, today they must move to Ghana, but not without leaving behind a great emptiness in our club. I hope these few words can do justice to the friendship we have cultivated in these short few years. Below are some commemorative reflections on the week of your departure from El Salvador to Ghana.
About the evolution of a photographer
In these three years, I quickly saw how a photographer could evolve and even experiment with many types of photography during his career. When I met Eduardo, his work was quite random and diverse and could be considered to be the product of a traveler with an avid eye for capturing images, especially when they focused on ethnographies foreign to his own. To summarize a little, I saw his experimentation in wildlife photography and even his small flirtations with pinhole cameras. It was impressive to see in someone who had not had formal training in photography (because he was a policeman in Spain).
When someone meets his hero
With Eduardo I was able to discover, not only in videos or books but also in person, his great master, and hero, Jose Maria Mellado. We all have masters, and my selection of heroes and masters is generous: Walter Benjamin, Roland Barthes, Susan Sontag, John Szarkowski, Michael Freeman and of course, the one and only Ted Forbes. But for Eduardo, it was Mellado.
The important thing here is that I could observe from a distance the happiness that a true photography enthusiast feels when he meets his teacher. This experience was undoubtedly very important in the life of Eduardo. He was like a small child when talking to Mellado. Indeed, he was beyond excited to meet his superhero.
About his emotional farewell (of which there were really three)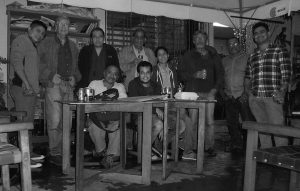 Despite his somewhat stubborn personality (I told him that many times to his face), he acknowledged in his two farewells to the club the great learning he had gained from our small country and its passionate photographers, most of whom are not professionals per se. He learned much from us – and without realizing it, he taught us a great lesson, too: that we must all see with foreign eyes the earth that gave birth to us.
How we all can learn from him
Many times we may feel a bit out of place for not having studied photography in school, and, as I mentioned, Eduardo is not a professional photographer. He served his community as a police officer in Spain, but his genuine passion transformed him into a truly great photographer.
See you soon Eduardo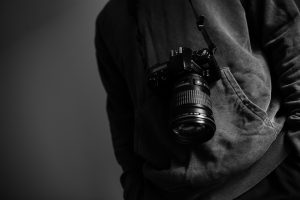 I hope that at some point in my life – I am only 27 years old, so I hope I still have enough time – that our paths will cross again. I'm sure you won't be returning to El Salvador, but maybe we'll meet again in another country. Without a doubt, we'll just talk about photography and culture.
I wish you both the best of luck, and the best of light, too. Thank you for sharing so much time with us, and thank you as well for all the books you gave us.