I came across Gina Vasquez's work at the very beginning of my creative journey in the photograph realm. Her incredibly vibrant and deeply touching self-portraits blew me away. Many of her shots featured things like light bulbs glowing on the beach, goldfish floating in balloons, and hundreds of birds decorating the sky. This phenomenal creativity inspired me to value art and to be just as careful with my own artistic ideas. When I got to know Gina, I was further surprised to know that she was humble, kind and exceedingly welcoming. As a young photographer with very few followers on social media, I found Gina's support both refreshing and indescribably motivating. Here was this popular artist who believed in me and took the time to let me know that my hard work was appreciated. This support compelled me to keep going; every time a doubt entered my mind, I brushed it off by remembering that a well-known artist liked my photographs.
---
| | |
| --- | --- |
| | Ever wanted to take Dreamy Childhood Portraits Like these? You're in luck! Iwona Podlasińska's guide to setting up, shooting and editing these gorgeous, stylised types of portraits is on sale right now. Grab it here! |
It has been many years since I got to know Gina and I'm thrilled to tell you that her creativity and kindness have grown more than I believed would be possible. I was fortunate enough to talk to her about ideas, what she does during daunting creative blocks, the editing process, and much more. I hope this interview fills you with motivation, fresh thoughts, and a desire to encourage fellow artists. I believe it's very important for photographers to support one another – even a single message of encouragement can help a beginner (or even an expert) feel less lonely.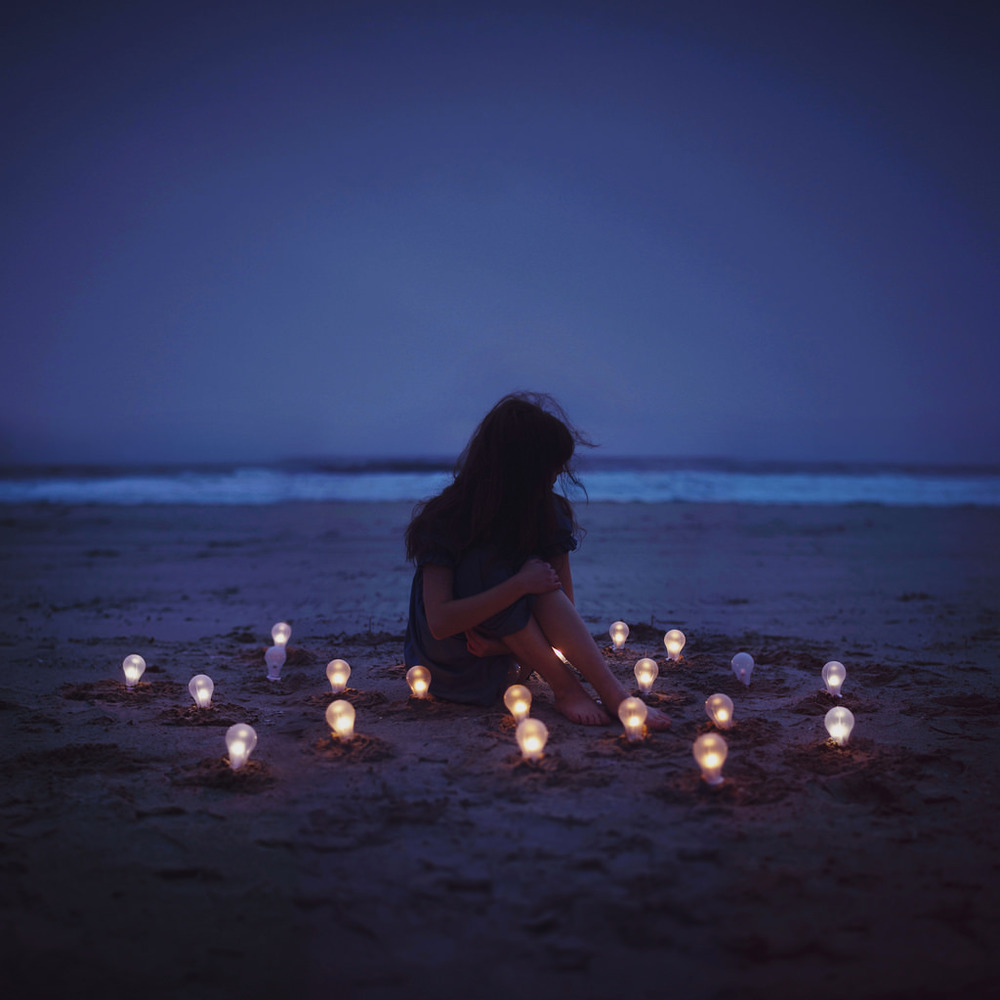 What inspired you to start taking photographs?
I was inspired to start taking photographs after I saw a fine art image online! I came across it by accident, and it was the first real connection I had with creative photography. Using a camera to express myself in an artistic way was something that never crossed my mind until then.
You have a great variety of deeply meaningful conceptual images. How do you come up with such intelligent ideas for your photos?
Thank you! The concepts for my conceptual images are most often drawn from my own emotions or experiences, which drive me to create. I am very personally connected to the ideas, and that really helps when it comes time to translate the concept into a visual portrayal.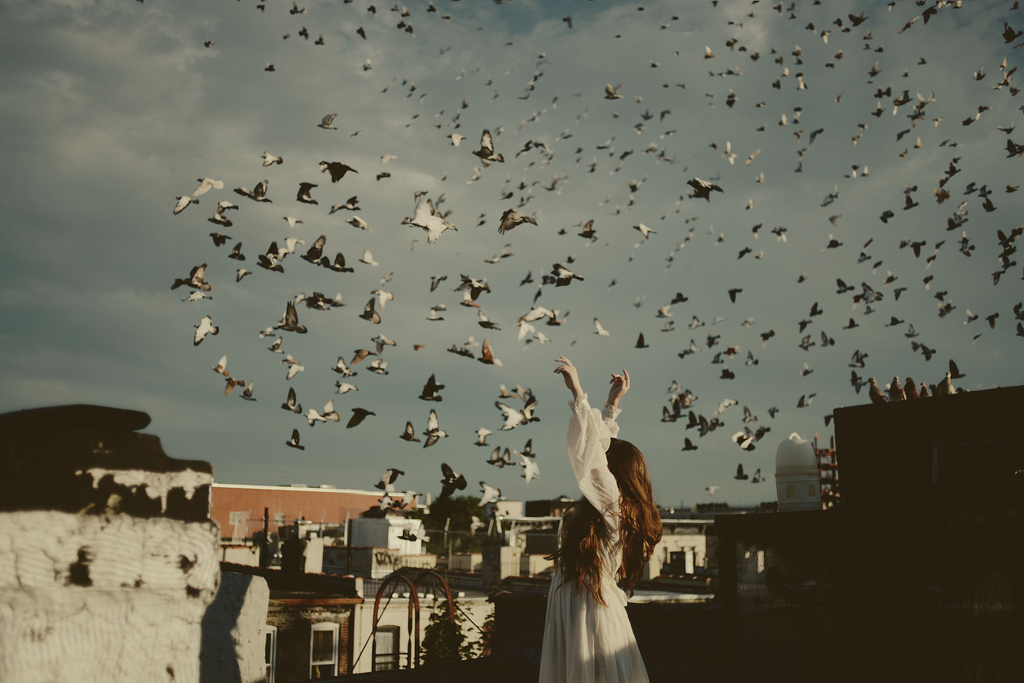 You have the most gorgeously edited images I've ever seen. The compositions and colours are astounding. What do you love most about editing?
Thank you so, so much! I love editing – my favorite thing about it is the process. I tend to work with many different layers, building up manipulations and color little by little, and I really enjoy those moments where you can see everything you imagined coming together.
In relation to the previous question, what's your favourite editing program?
Definitely Photoshop! I use Photoshop CS6 for everything I do.
Since your portfolio is rich with portraits, what's one piece of advice you'd give to someone who's about to have their first client shoot?
I remember my first client shoot – I was SO nervous and pretty much forgot that I actually knew how to take a decent picture. My advice would be: try to relax, and be yourself! Things go so much smoother when you are comfortable (even if you have to pretend at first). Take some basic shots, but don't be afraid to ask clients to be creative with you! If you are confident in your ability as a photographer, it really shows in both the images and client experience.
What do you find most challenging when it comes to self-portraiture?
Probably the angles. There's a lot more flexibility to move around and experiment with camera positions when you are photographing others. When it comes to self portraits it can really easily turn into "stand in front of the tripod and pose!" every single time. It definitely takes some extra brainstorming to get around that!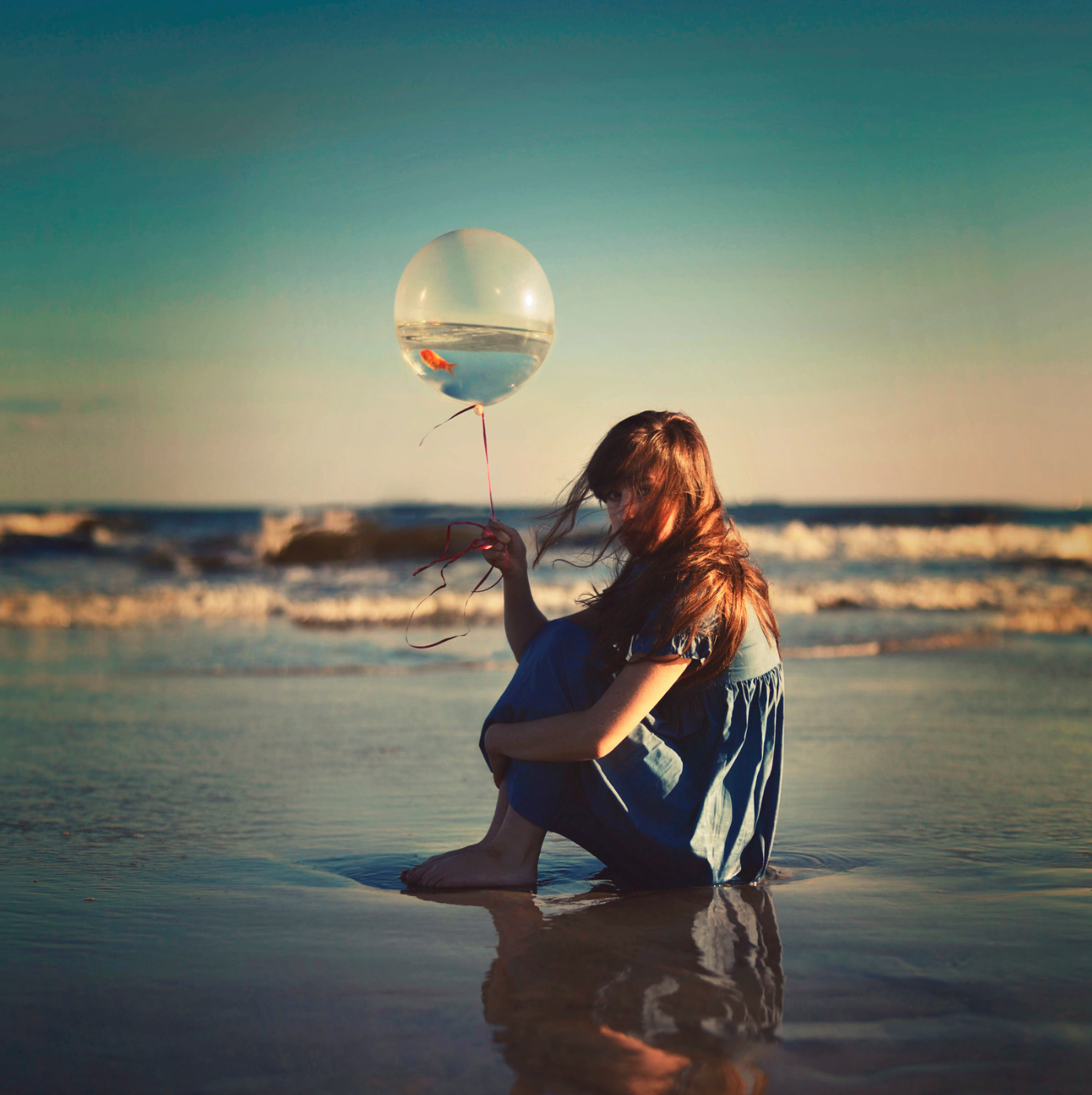 If you could meet your younger self, what would you tell her?
I would tell her not to be afraid. When I first started out with photography I was a lot more shy than I am now (being a photographer fixed that pretty quickly!) and was literally terrified to show other people my photos, especially because a lot of them were self portraits. I even kept my Flickr and Facebook page secret from my friends for a while. When I finally got the courage to show everyone, I received nothing but positive responses – all that worry for nothing!
You've grown so much as an artist over the years. What has been the biggest obstacle in your journey so far, and how did you overcome it?
The biggest obstacle was getting to the point where I could replicate in a photograph exactly what was in my mind. There such a disconnect when I first got my camera. I had all these ideas and images in my head, but couldn't get the camera, or Photoshop, to produce them. It was really frustrating and it felt like something that would never go away. It took a couple years of constant practice, a 52 week project, and getting halfway through a 365 project before it finally clicked and the camera truly became an extension of myself.
Which artists have influenced you the most and why?
One photographer that has heavily influenced me and had a huge impact on my work is Karrah Kobus. She was one of the first conceptual photographers I ever came across, and I admired (and still do!) her style so much. I attended one of her workshops in the summer of 2012, which was an incredible experience and has influenced my editing approach ever since! Another artist that has influenced me greatly is Brooke Shaden. Her photos and blog always inspire me to get up, be motivated, and be the best, most creative photographer I possibly can.
And finally, what do you tell yourself when you feel insecure about your work?
I tell myself that it's okay – feeling insecure about the photographs I'm producing is all part of the learning and growing experience, and will only lead to creating work I am proud of!
You can find more of Gina's work on her website, Flickr, and Instagram.